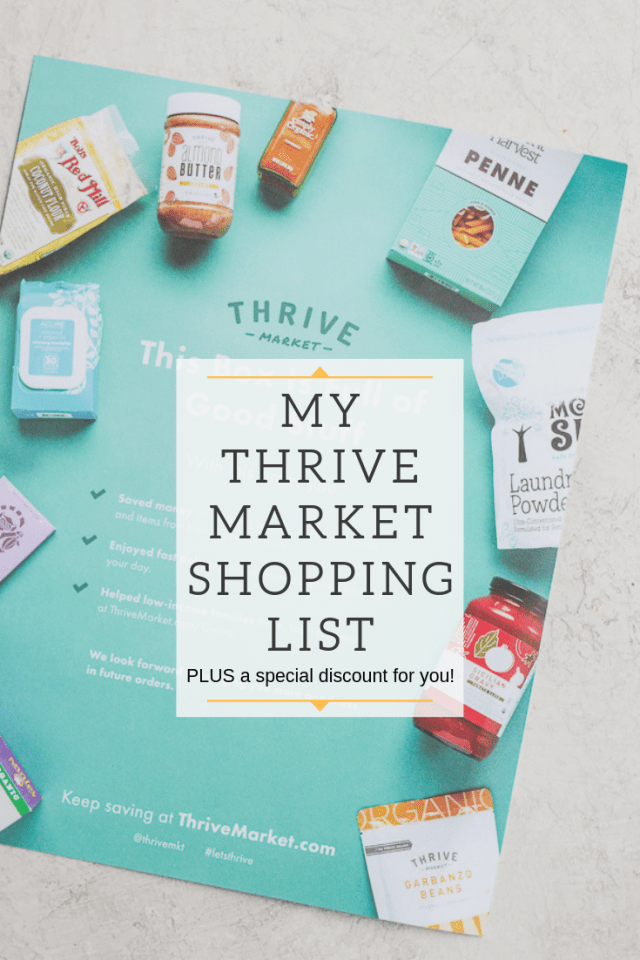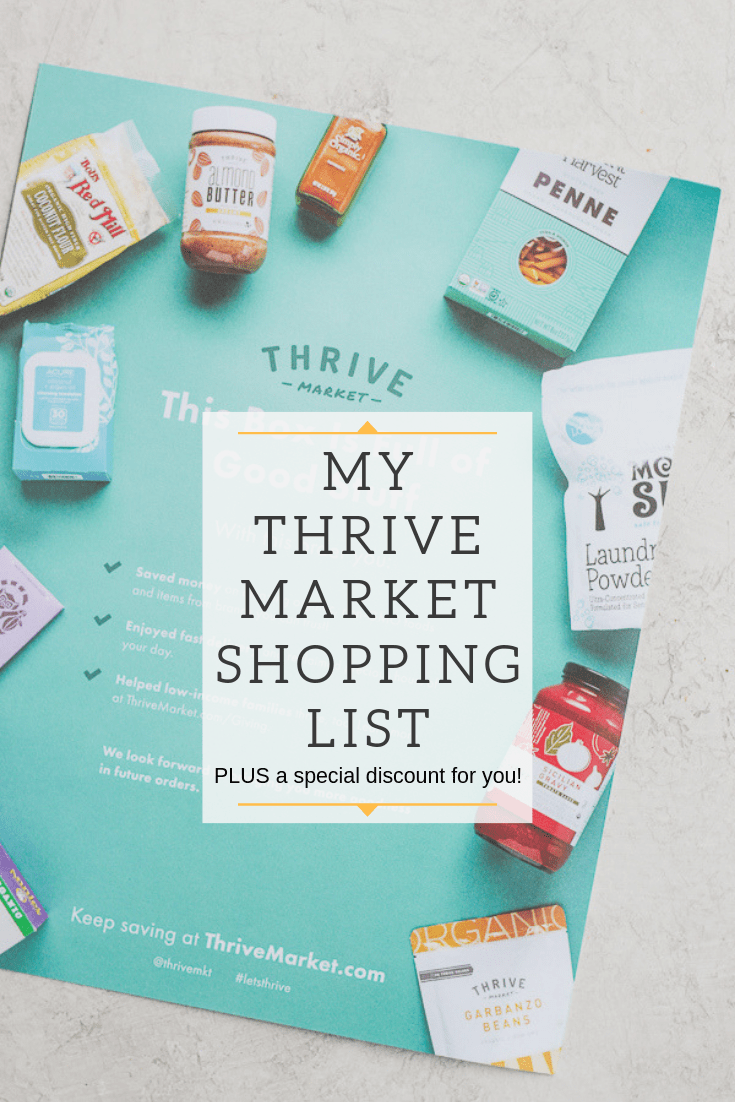 Thrive Market Coupon Code + Shopping List
Thrive Market Coupon Code
All right – let's just get to the good stuff right away, shall we? 🙂 If you are looking for a Thrive Market coupon code, what you are actually looking for is a Thrive Market Coupon Link! Click here to get 25% off your first order + Free 30 day trial!
What is Thrive Market?
Now let's take a quick step back for those who need a little more of an introduction 🙂 Thrive Market is an online marketplace on a mission to make healthy living easy and affordable for everyone. They offer the highest quality, healthy and sustainable products available for every budget, lifestyle, and geography. You can shop for thousands of the best-selling organic foods and natural products at 25-50% below traditional retail prices.
They sell non-GMO food, snacks, vitamins, supplements, personal care products, eco-friendly cleaning supplies, safe and nontoxic beauty products, kitchen staples, homegoods, organic baby food, kids products and much more. Plus, it's all shipped straight to your door.
You can also filter your selection by the values that matter most to you. Whether you are paleo, gluten-free, vegan, kosher, ketogenic —you can shop for 90+ values, also including non-GMO, sustainably farmed, fair-trade certified, BPA-free, and more in just one click of a button.
I have been using Thrive Market for about 3 years or so and I absolutely love it. First of all, I love the convenience of having my groceries delivered to my door (you get free shipping on orders over $50). Second, I love the amount of savings I see! It really is amazing – so many of my favorite products in one place at prices that are lower than what I see at the grocery store. It's a win-win. And it is growing so fast! They now sell wine, frozen meat and seafood … who knows what is next!
So, here is a list of some of my favorite products (this is just the beginning – I will update it frequently!).
Thrive Market Shopping List: Some of My Favorite Thrive Market Products (sold at 25-50% below traditional retail prices)
Green Living Household Products:
Bee's Wrap – Wrap bread, cheese, vegetables, or cover a bowl! Bee's Wrap® is the sustainable, natural alternative to plastic wrap for food storage. Use the warmth of your hands to soften the wrap and create a seal. When cool, the wrap will hold its shape.
Stasher Bags – Stasher is the plastic-free reusable storage bag that you can cook in! The healthier alternative to plastic bags and containers – stasher is free of toxic petroleum by-products (such as BPA) and hypoallergenic.
Snacks:
Dressings/Sauces:
Pantry Items:
Dessert/Sweet Treats:
Bath and Body: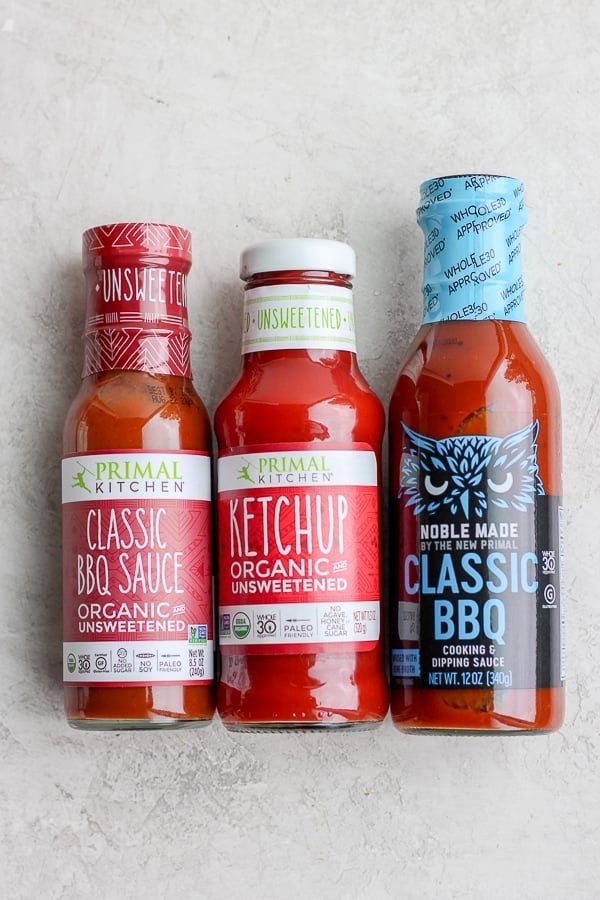 So go shop around and don't forget that Thrive Market let's you really try it before committing! They have an amazing offer for you guys: Click here to get 25% off your first order + a FREE 30 day trial! Click here to save and try it out and please leave a comment if you find a new, must-have product we all need to try!!! Thanks!
Don't forget to follow me on Facebook, check out my Instagram account or see what I am pinning on Pinterest!
Love,
E
Don't forget to check out some of the recipes I make with Thrive Market products:
Dairy Free Broccoli Cheese Soup (made with the raw cashews:
Vegan Roasted Garlic Alfredo Sauce (also made with the raw cashews)
"Cheesy" Hashbrown Bake (made with Native Forest coconut milk)