This delicious Southwest Salad (Santa Fe Salad) is the perfect blend of fresh ingredients like lettuce, tomatoes, corn, black beans and slightly spicy, juicy chicken breasts! Add a drizzle of Southwest Dressing or Vinaigrette and you have the perfect dinner that is packed with a ton of great flavor!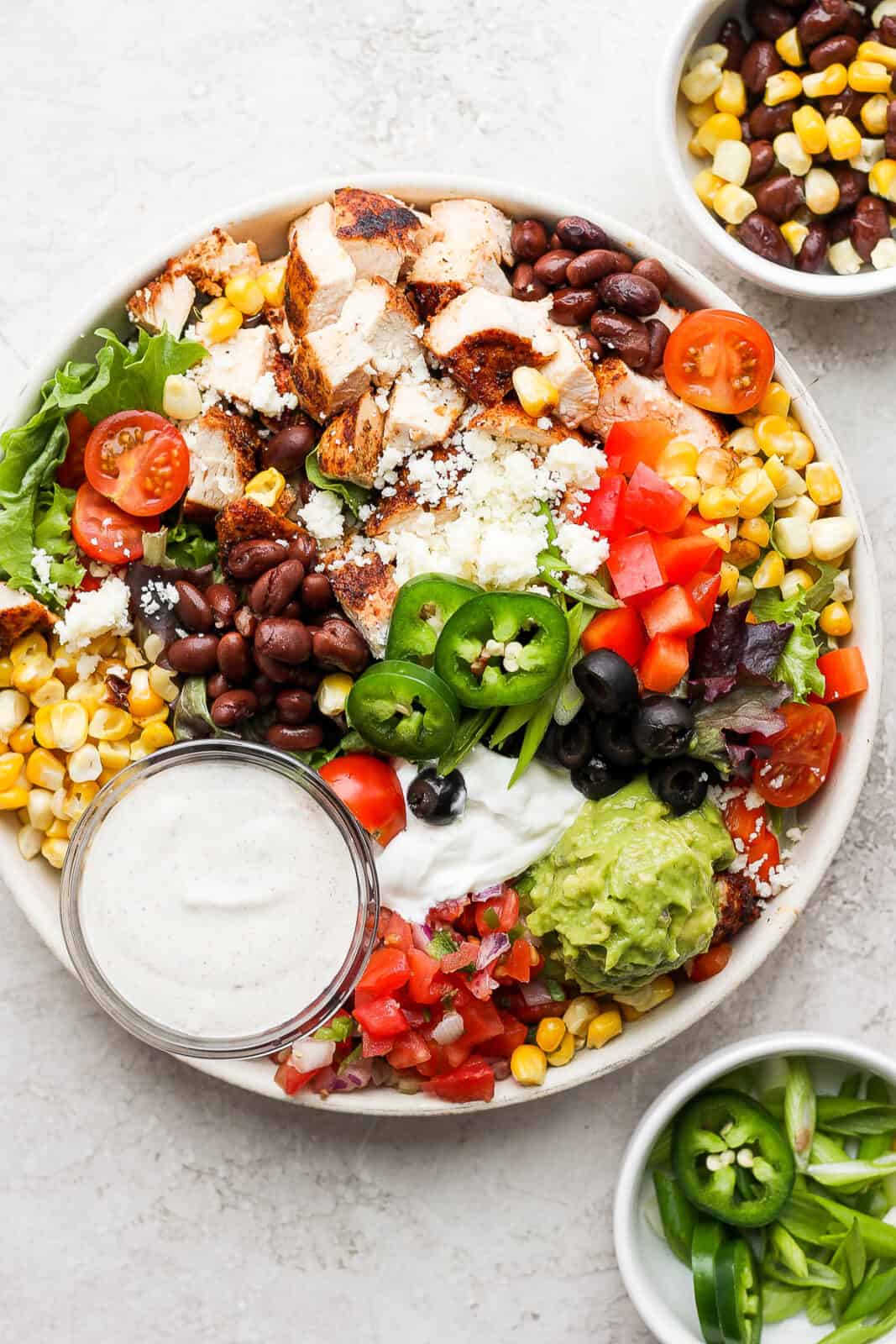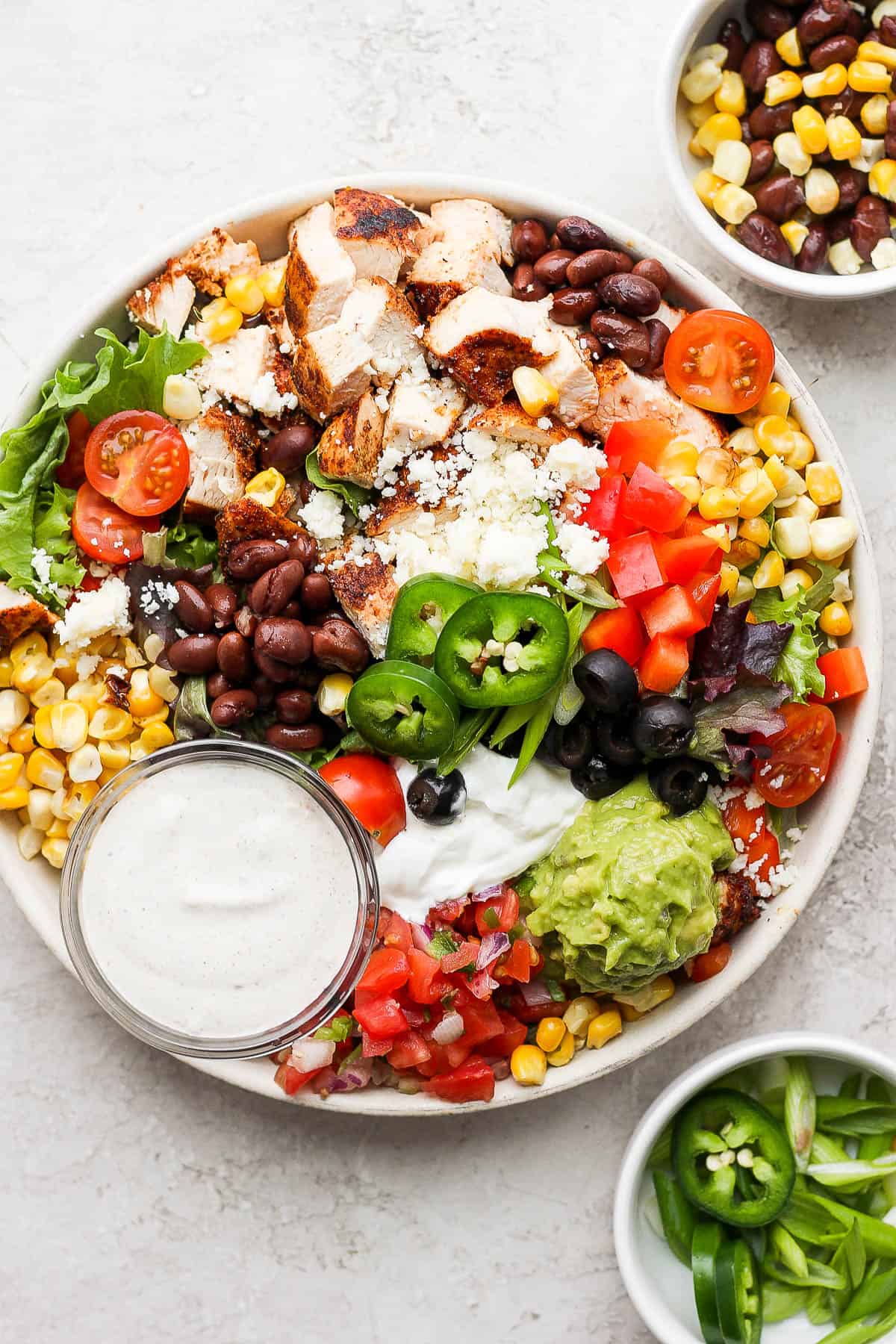 How To Make a Southwest Salad
You will begin by patting your chicken breasts dry.
Then coat them in the chipotle seasoning or whatever seasoning you choose.
We love cooking our chicken on the grill or you can pan-fry it in a cast iron.
Mix up your salad dressing of choice.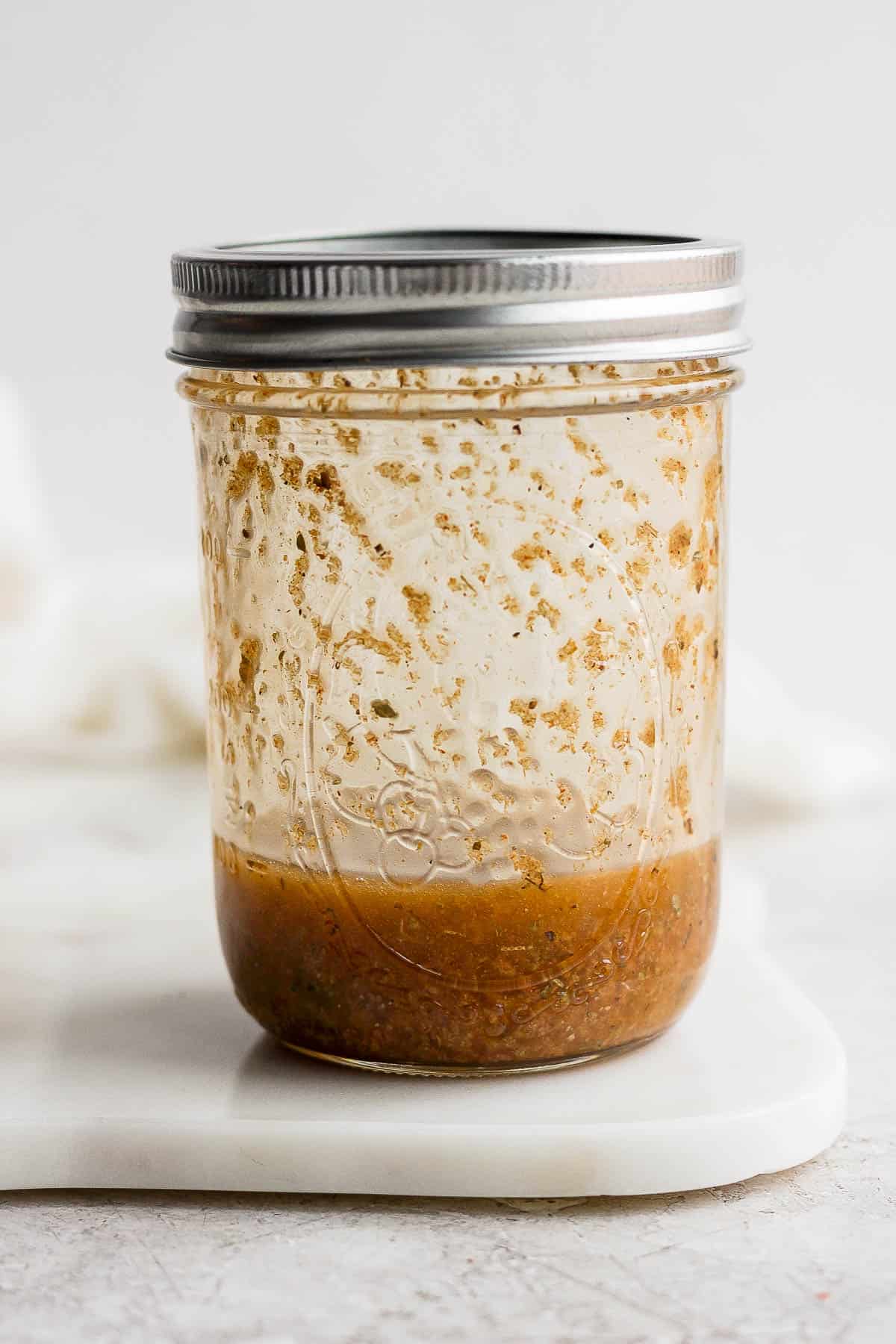 Prep your toppings.
Once the chicken is done cooking you can assemble your salad and pour on the dressing!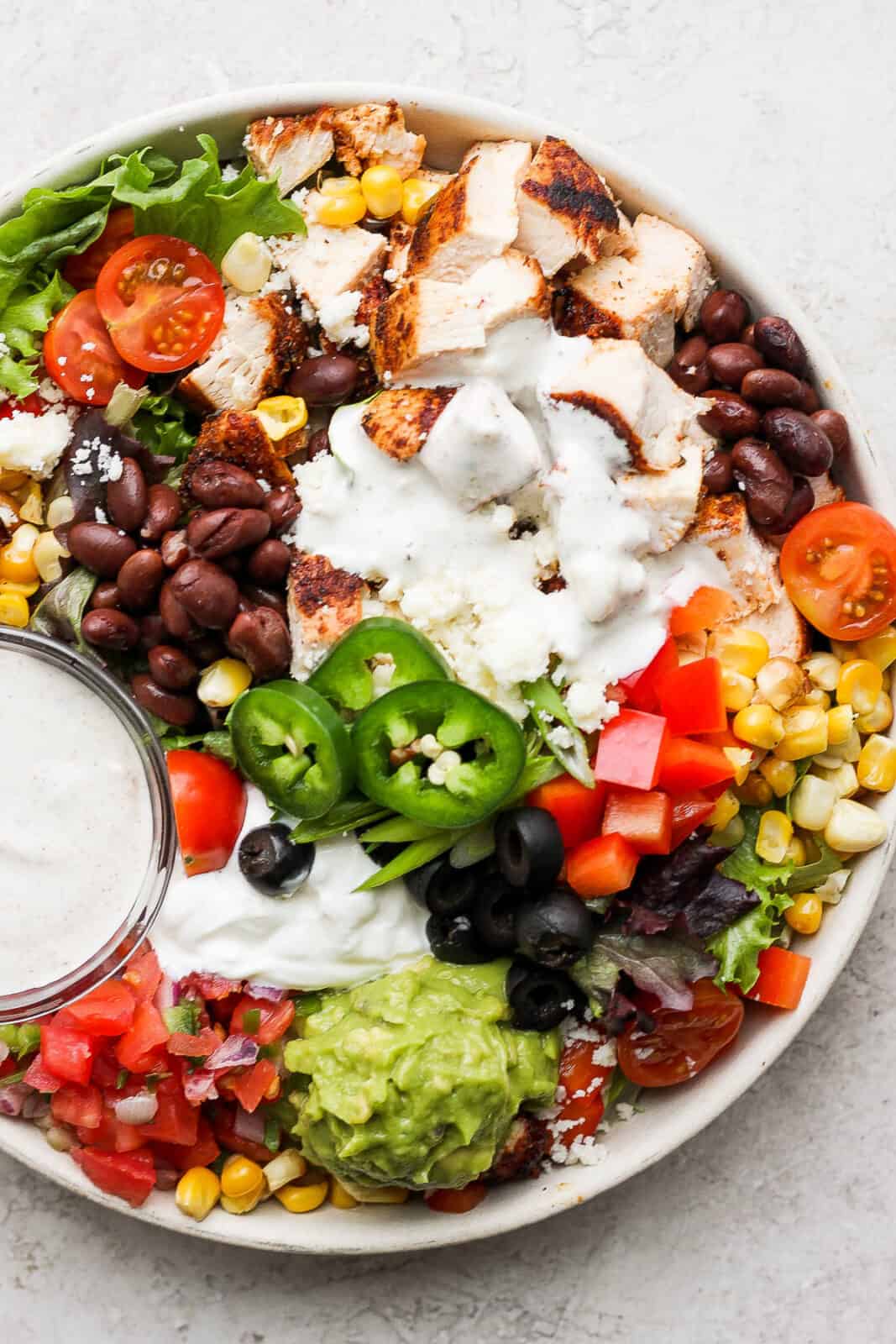 Print