Let us introduce you to Acini di Pepe, a small, round pasta that's perfect for broth based soups and pasta salads. If you're new to this pasta, start by using it in our delicious Italian Wedding Soup. Following along as we share all the fun and unexpected ways to use this pasta in soup, pasta salad, and dessert recipes.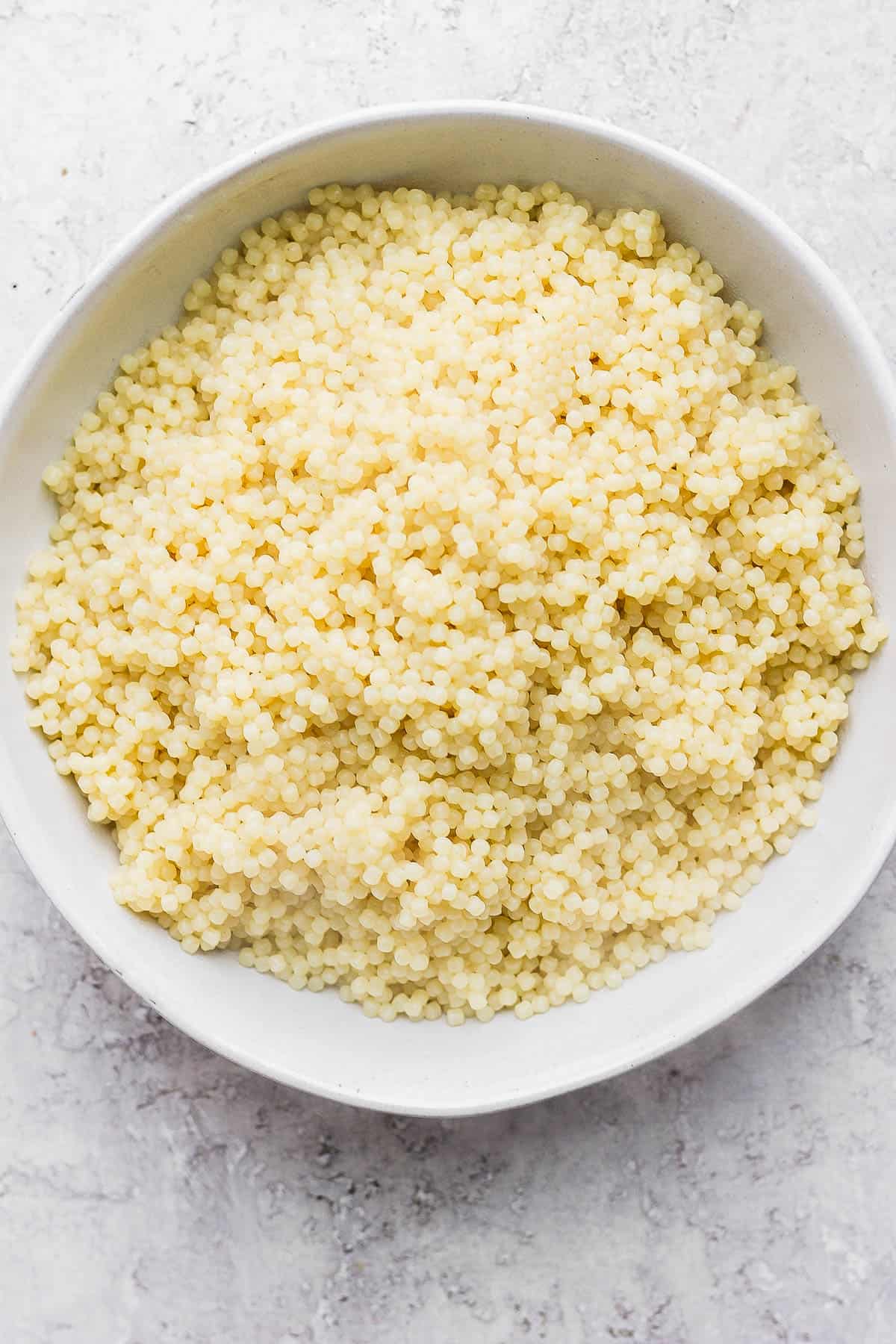 Light And Versatile Acini di Pepe Pasta
Acini di Pepe translates to peppercorn in Italian, but they are actually much smaller than a peppercorn, making them the perfect addition to soups, pasta salads, and even desserts. This unexpected little pasta is also a symbol of fertility, which is why it is often found in Italian Wedding Soup. No matter what you're making it for, this fun pasta is sure to have your guests asking you for your recipe.
What You Will Need
water – A simple, no fuss ingredient that cooks your pasta through and through.
acini di pepe pasta – Uncooked, this little pasta looks more like tiny cylinders, but become a round shape once cooked. If you can't find this at your local grocery store, orzo pasta is a decent substitute, but will just have to be cooked a tad longer.
kosher salt – Just a bit to add some flavor.
Is Acini di Pepe The Same As Couscous
Because of their similar size and shape, these two pastas often get confused. While both pastas are made with semolina flour, they have slightly different cooking methods, flavors, and textures. Acini di pepe is simmered and has a mild texture and flavor. Couscous has a shorter cooking time and is steamed. It also becomes much larger and plumper than acini di pepe and has a nuttier flavor.
How To Make Acini di Pepe
Start by adding water and a pinch of salt to a medium sized sauce pan and placing it over medium-high heat on your stove. Cover the sauce pan to bring the water to a boil quicker. Meanwhile, measure your pasta and set it aside until your water is boiling.
Once the water is boiling, remove the cover and pour in your pasta.
Bring the water down to a simmer and occasionally stir the water and pasta mixture for 8-10 minutes or until it is fully cooked.
Taste a small pasta piece to ensure it is cooked to your likeness.
Strain your pasta using a fine mesh sieve.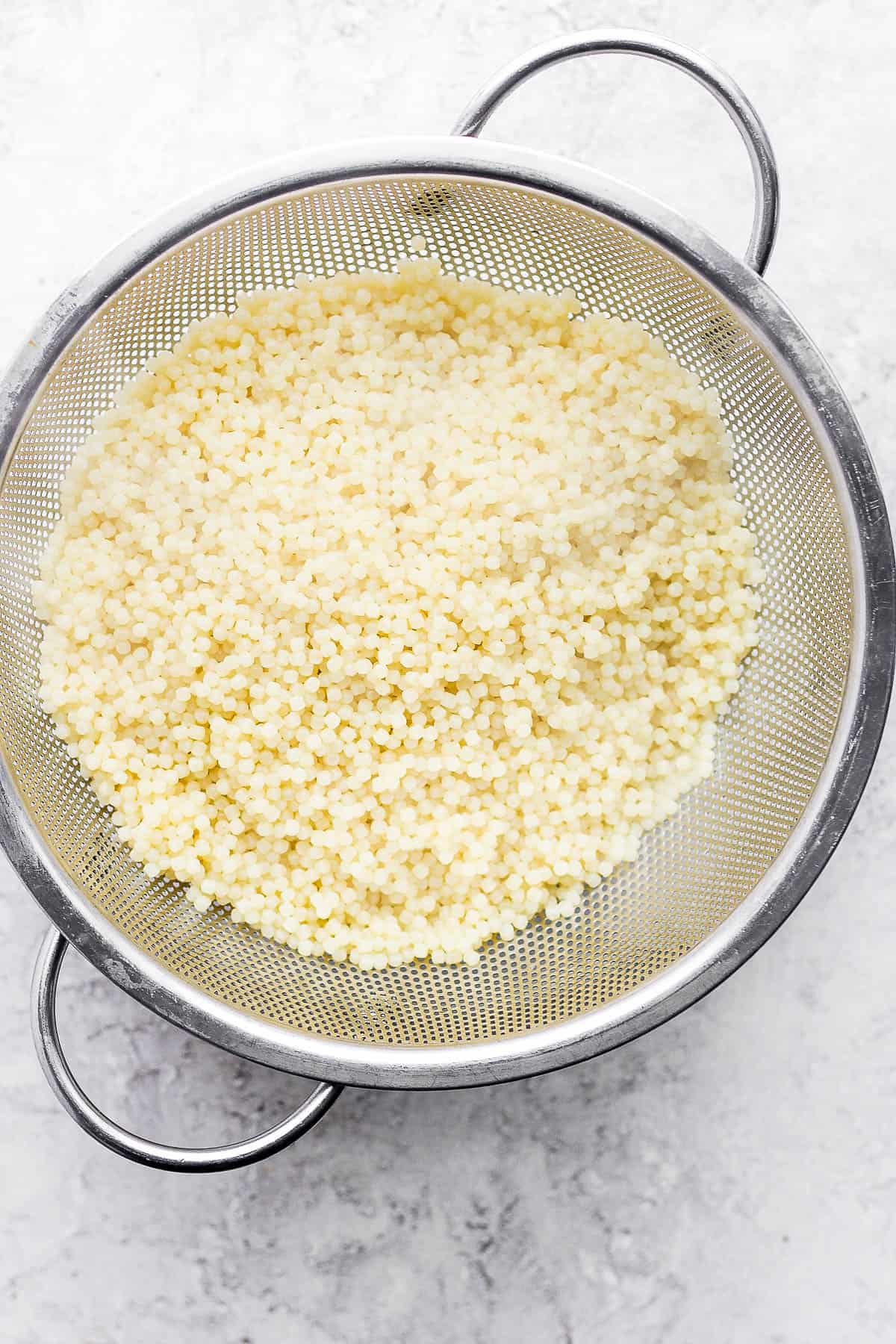 Now is the time to get creative! This pasta is great in soups, pasta salads, and even desserts!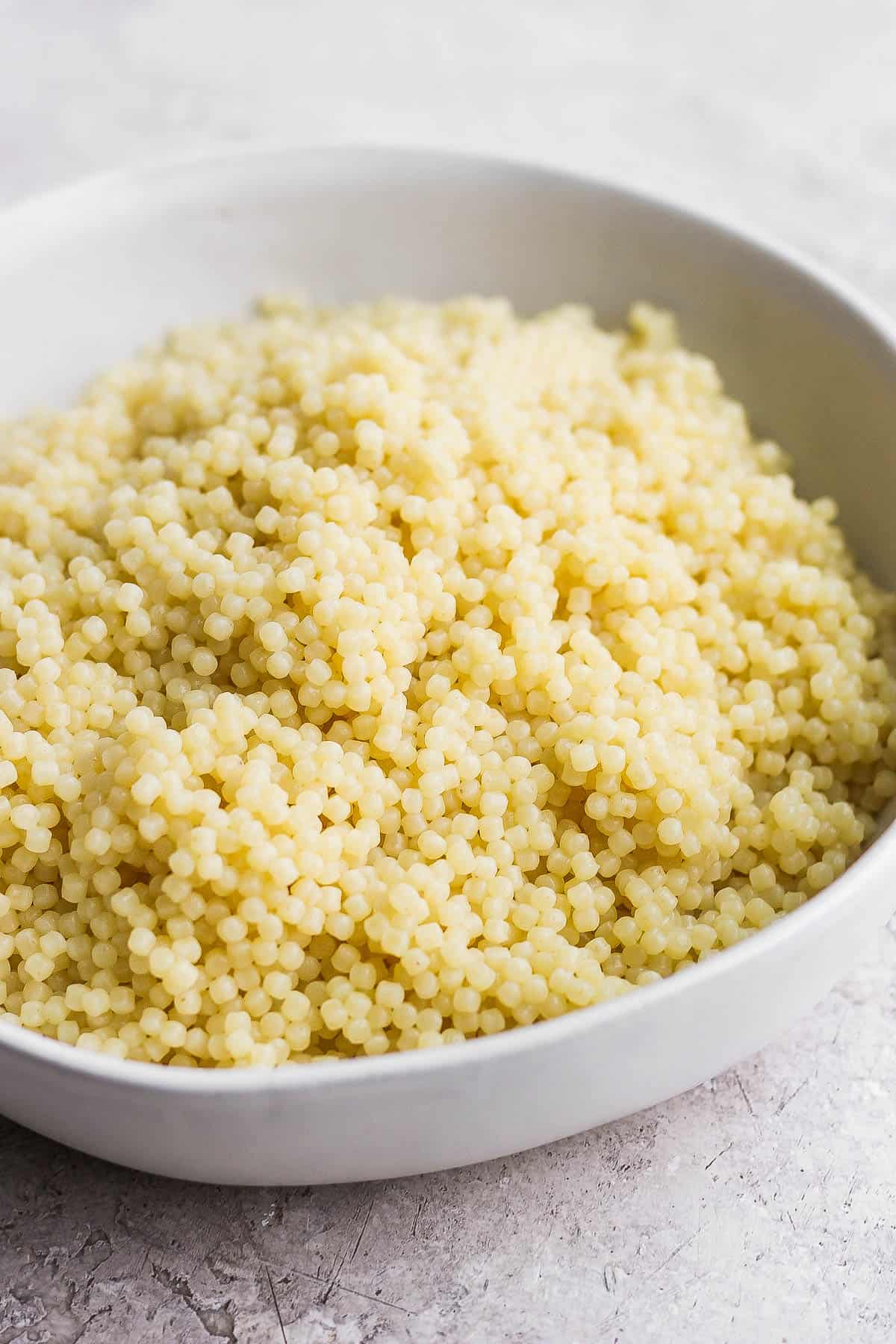 We really can't get enough of our tasty Italian Wedding Soup recipe. Its rich broth base is the perfect vehicle for these cute little pasta pieces.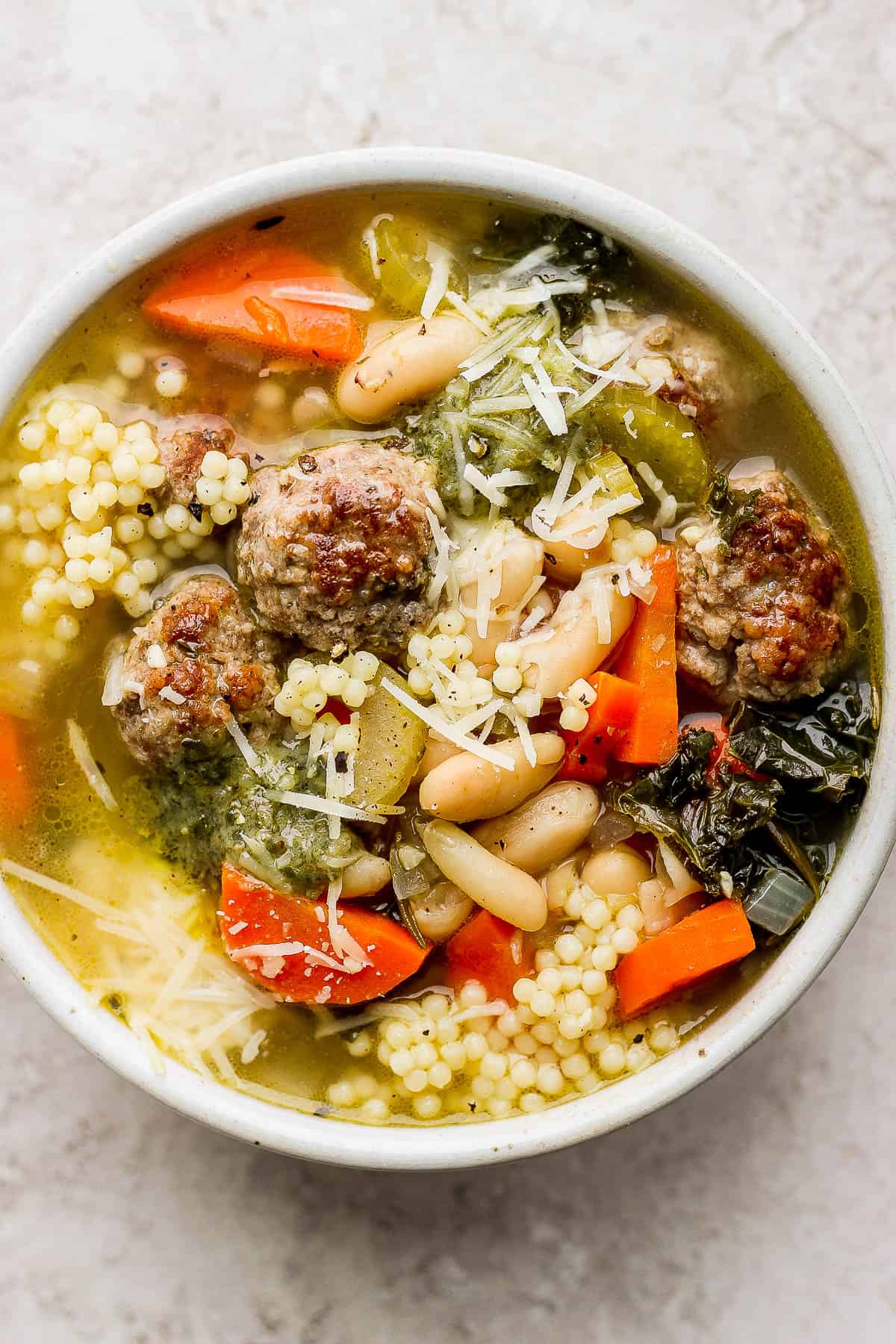 Recipe FAQs
acini di pepe vs. coucous – While these are both pastas, their cooking instructions, flavor, and texture are different. Orzo pasta is probably the best alternative for acini di pepe.
storage – Store this pasta in an airtight container in the fridge for up to three days.
gluten-free – acini di pepe is made from semolina flour, which comes from wheat, which makes this pasta not gluten-free.
Made this recipe and loved it?! We would love it if you would take a minute and leave a star rating and review – it is also helpful if you made any substitutions or changes to the recipe to share that as well. THANK YOU!
Don't forget to check out my Instagram account for some behind-the-scenes action! Or give me a follow on Facebook or see what I am pinning on Pinterest!
Other Recipes You Might Like
Print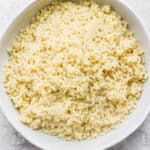 How to Cook Acini di Pepe
Author: Erin Jensen
Prep Time: 10 minutes
Cook Time: 9 minutes
Total Time: 19 minutes
Yield: 1 pound cooked pasta 1x
Category: How-To
Method: Stove Top
Cuisine: Italian-Inspired
---
Description
Acini di Pepe – learn all about this tiny pasta! What it is, how to cook it and what our favorite way to use it!
---
6qt water
1 pound acini di pepe pasta
1 teaspoon kosher salt
---
Instructions
Add water to a large sauce pan.
Add salt and bring to a boil
Add acini de pepe pasta. Reduce to simmer and let cook approx. 8-10 minutes or until fully cooked, stirring occasionally.
Drain and use in your favorite recipe – we love it in this Italian Wedding Soup!
---
Notes
Acini di pepe vs. coucous: These are different types of pastas that require different cooking directions. Do not confuse the two.
Gluten-free: This pasta is made with semolina flour, which comes from a type of wheat, making it not gluten-free.
Storage: Store in an airtight container in the fridge for up to three days.
Keywords: acini de pepe, acini di pepe