Welcome to Sunday Supper! A place to be inspired to take a deep breath, plan an actual menu (instead of winging it like I find myself doing most weeknights) and truly enjoy the art of cooking for you and your family! We are so glad you are here!
What is Sunday Supper
Sunday Supper, to me, encompasses a few things.
First, it happens on Sunday (duh) when you hopefully aren't running around like a crazy person like you most likely are on weekday which means you might have time to make dinner that takes more than 30 minutes.
Second, it means everyone is home, no one is at practice, etc. and everyone can sit down at the table.
Third, it means making a larger meal than a weekday and maybe making things from scratch that you would normally buy pre-made from the store.
Fourth and final, as someone who loves to cook … it is about really just enjoying cooking. Picking a couple recipes that go together and just enjoying the art of cooking; cooking with love for my family and sitting down and enjoying that meal all together.
Cheesy … maybe. But with the craziness of the world I guess we have just been clinging to our special Sunday Suppers lately. As someone who loves to cook, I look forward to it so much. I like to make recipes from my childhood (as well as some new favorites I have developed) and my kids (and husband) just really look forward to it. So, I hope you enjoy! I hope it inspires you to maybe take just one night out of the week to truly enjoy cooking.
What's on the Menu this Week:
Quick Menu:
The BEST Whole Roasted Chicken (with gravy – either regular or Whole30)
Roasted Green Beans (I like to toss in some minced garlic and squeeze some fresh lemon juice on top!)
(NOTE: For Whole30/Paleo: stick with ghee for roasting the chicken and make the Whole30/Gluten-Free Gravy!)
Menu with Photos:
The BEST Whole Roasted Chicken (with gravy – either regular or Whole30) – this has become a blog favorite and truly is classic comfort food! Don't forget to make some homemade chicken broth with the leftovers!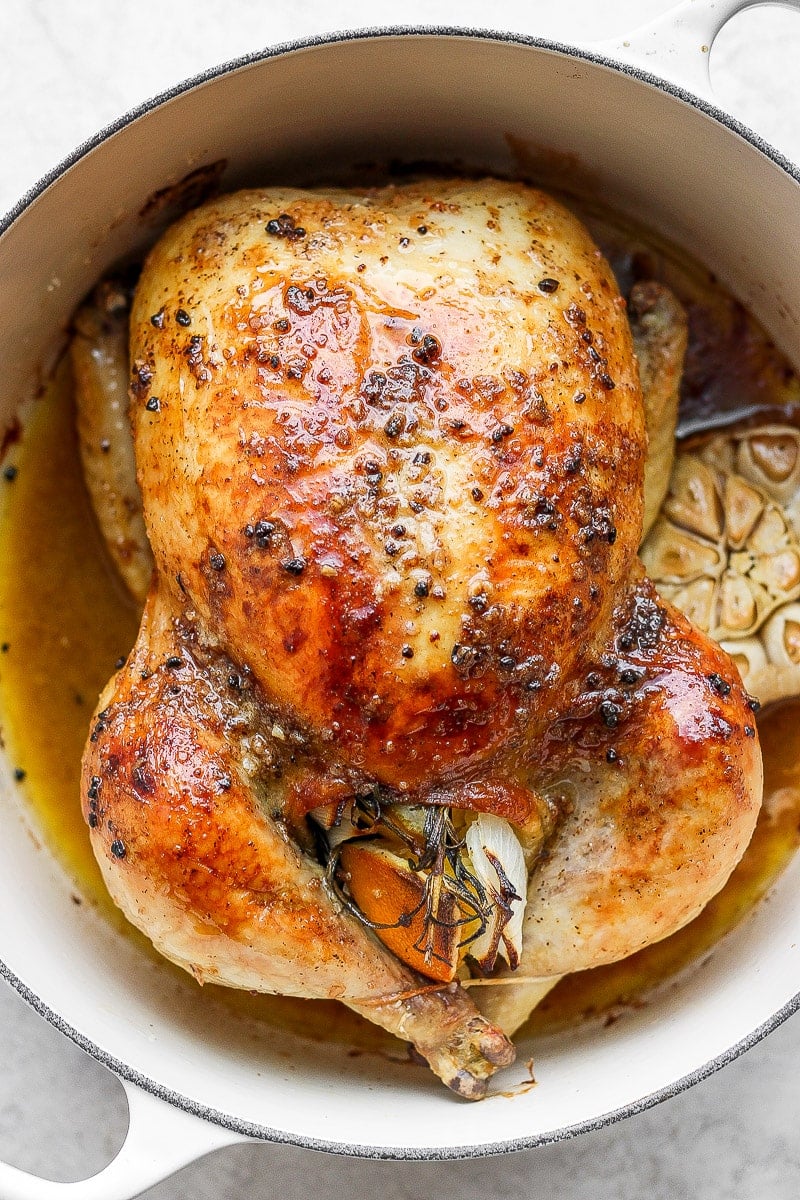 Instant Pot Mashed Potatoes (or stove top)
Stay tuned for more!
Don't forget to check out my Instagram account – Or give me a follow on Facebook or see what I am pinning on Pinterest!
PIN FOR LATER!