Skinny Margarita Recipe (Pitcher Margarita) – a delicious, pitcher margarita recipe that is made with simple, real food ingredients!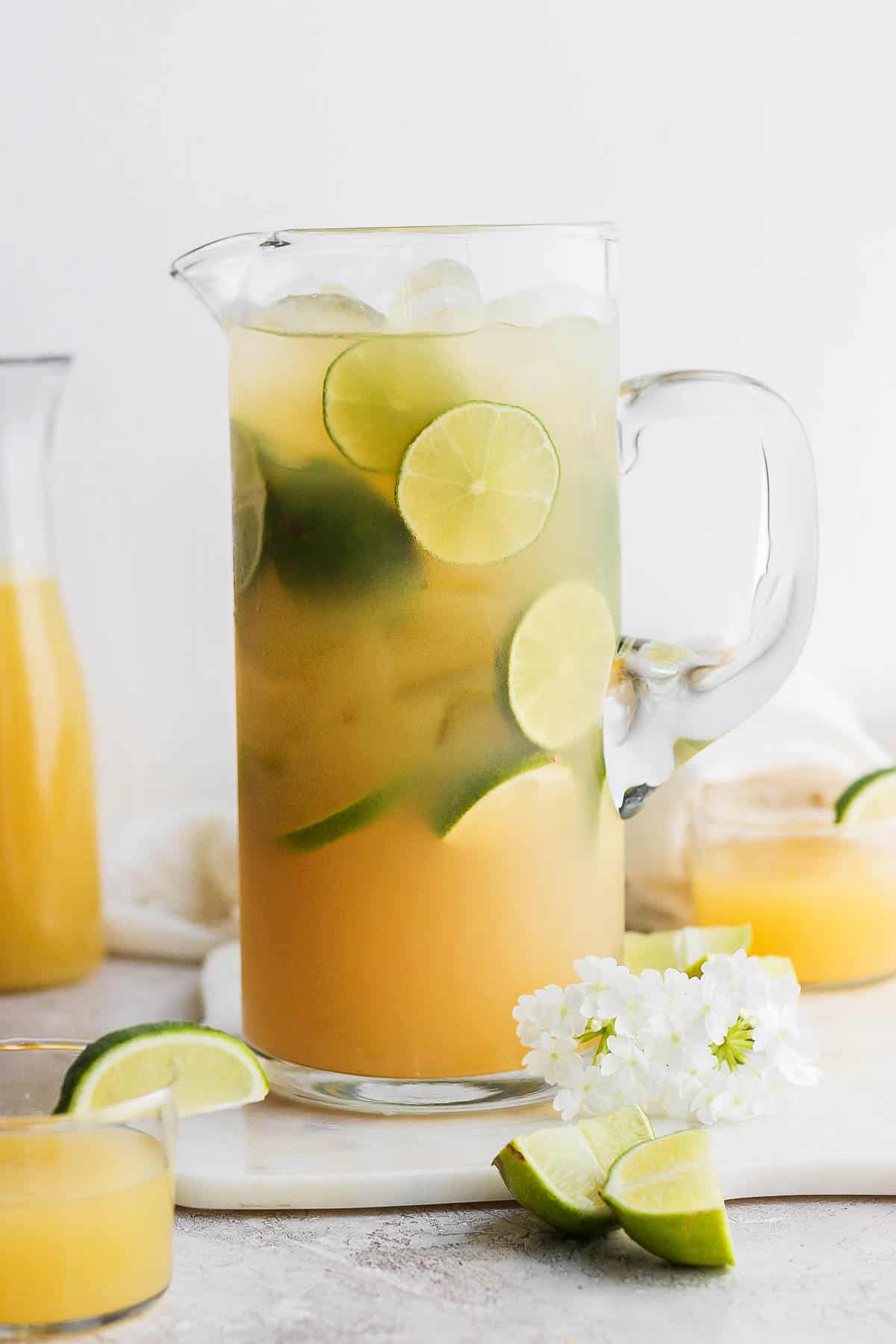 Skinny Pitcher Margaritas (made with real, simple ingredients)
It's summer and who doesn't love an ice cold pitcher of lemonade to serve on the patio, deck, etc! This is a simple recipe for skinny margaritas that isn't too sweet and isn't too tart (but it is easy adjustable!). Cheers to summer!
Why You Will Love This Skinny Margarita Recipe
Not too sweet: I like my margaritas slightly sweet (but not too sweet) – that is what we were going for here – so if you like your margaritas more sweet just add more of the honey water we discuss in the recipe card.
Adjustable: this really is an easy recipe to adjust – everyone seems to have their own opinion on how sweet or not a margarita should be, but this is a great base recipe so feel free to adjust as needed.
Pitcher (+ single serve): we have included both a pitcher recipe and single serve recipe for you to enjoy!
What You Will Need
water + honey: we are using honey to sweeten our margaritas and in order to make it dissolve we are simply adding it to some water and just barely heating it up on the stove top – then adding it to our mix.
tequila: I would recommend 100% agave tequila
lime juice: we just used store-bought lime juice – keep it simple.
freshly squeezed orange juice: we did juice our oranges (it only uses a couple) just because store-bought orange juice is packed with sugar. That being said, if you want to use store-bought orange juice you can, but your margarita will definitely be a lot sweeter.
What Makes a Skinny Margarita
Skinny Margaritas generally omit the orange liqueur most margaritas call for and replace it with orange juice (we are using fresh squeezed orange juice). Lots of skinny margaritas also call for agave to help sweeten, we are using honey here instead.
Is Tequila Paleo
It can depend who you ask, but if you can find pure tequila made from 100% agave plants with no added sugar – then you should be fine (as agave plants are not a grain). Read more about here.
How do you Make a Pitcher of Skinny Margaritas from Scratch
Squeeze your fresh orange juice – and set aside.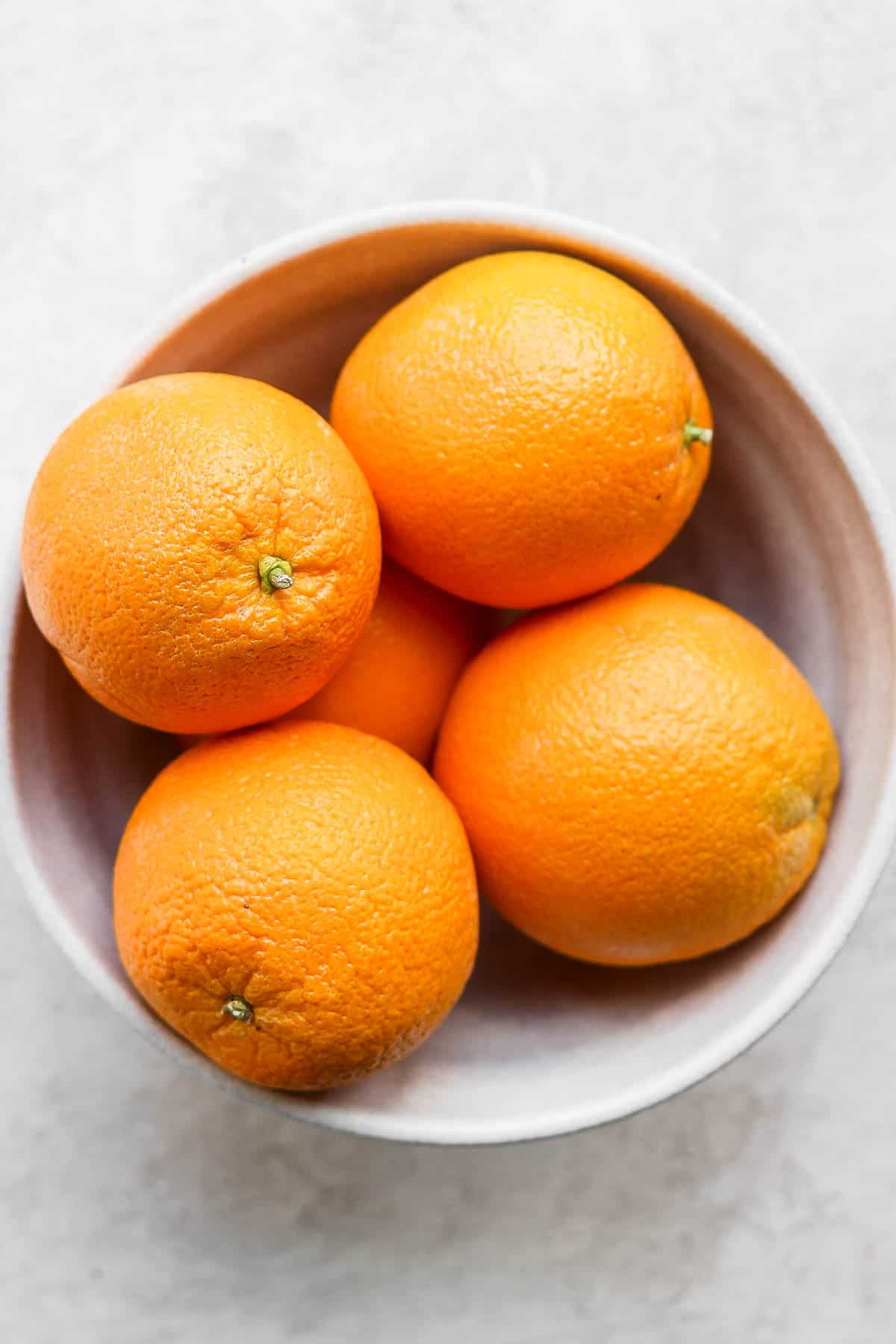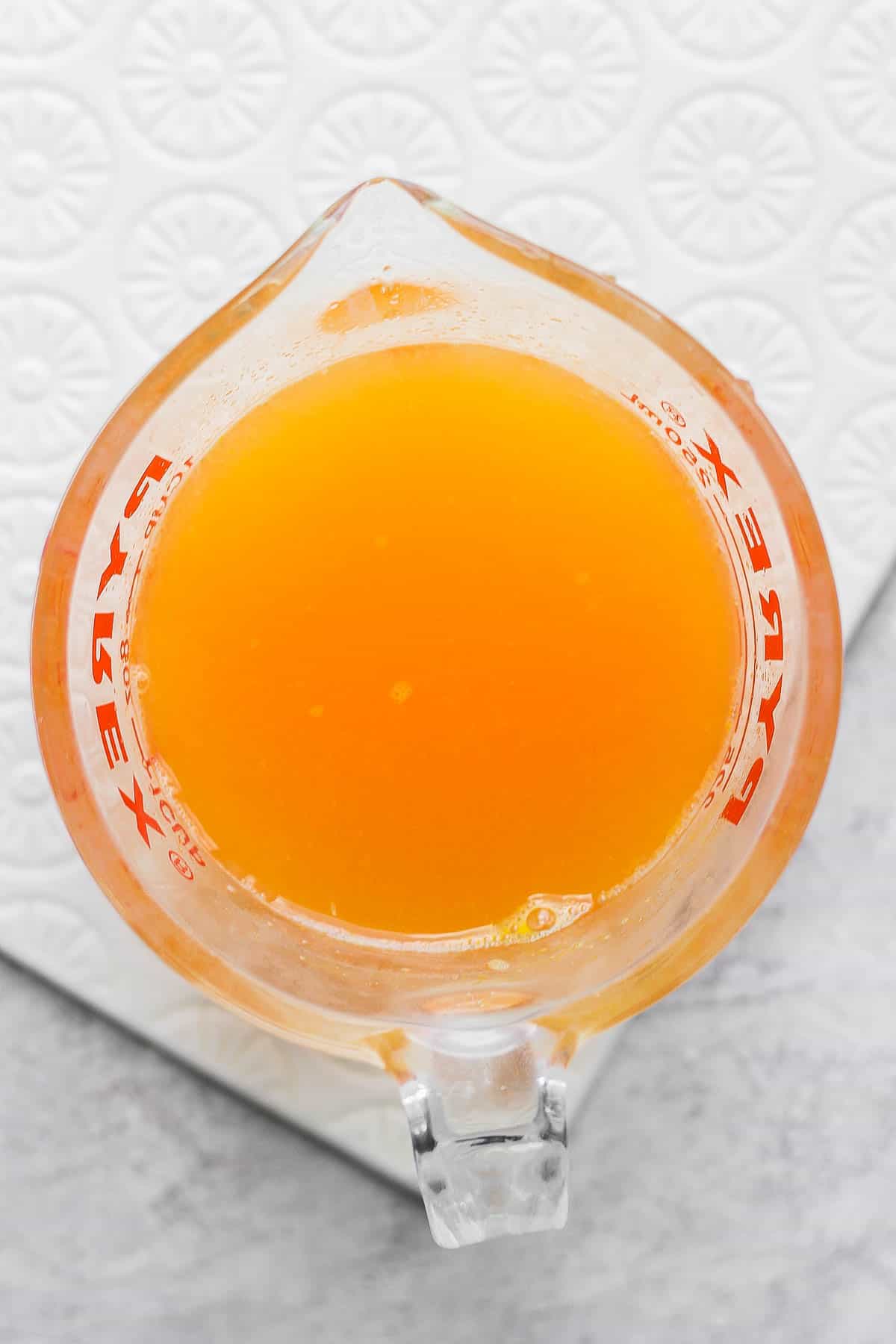 Make your honey water.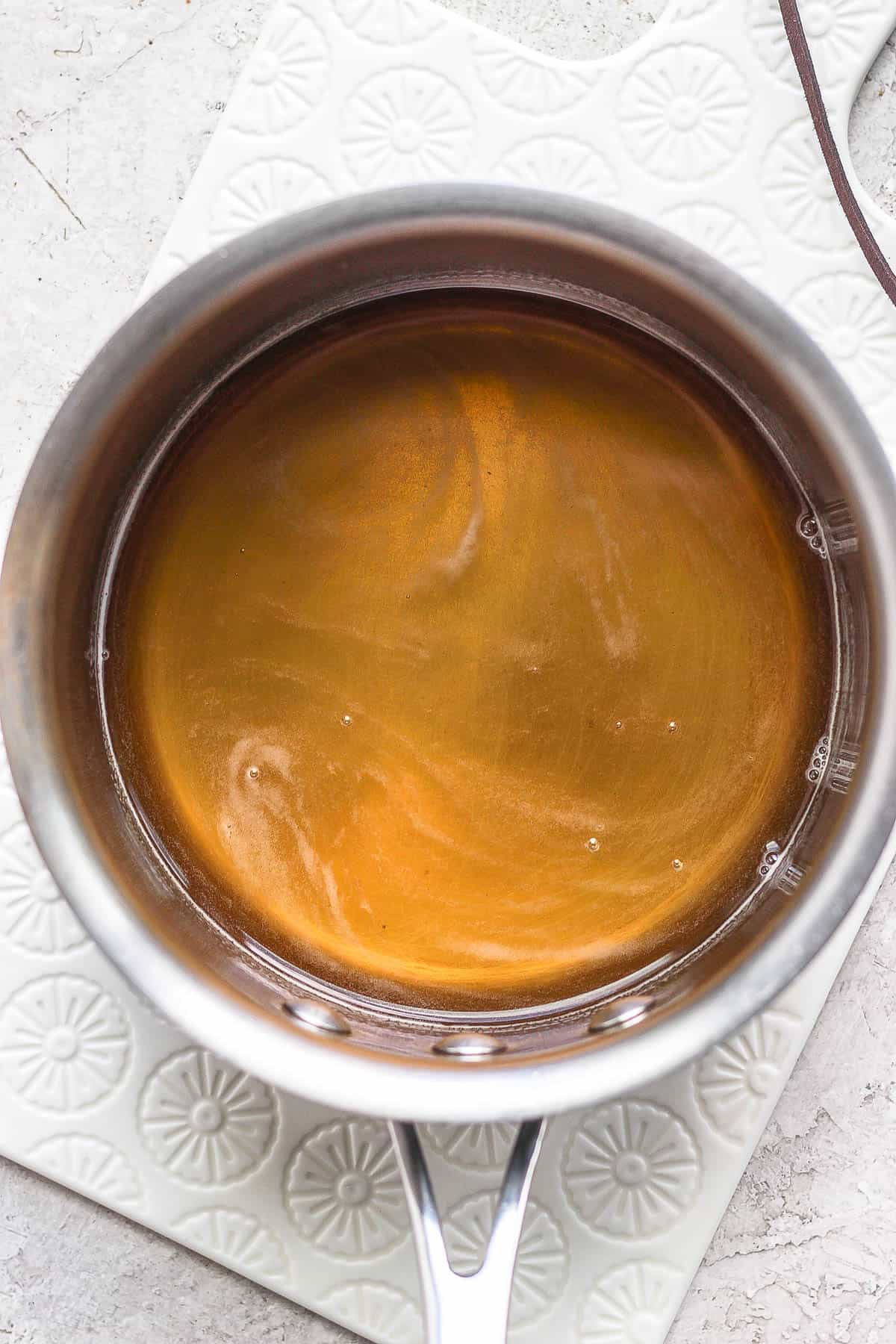 Add your ingredients together in a large pitcher (including ice) and stir. Taste to adjust per your own personal preference.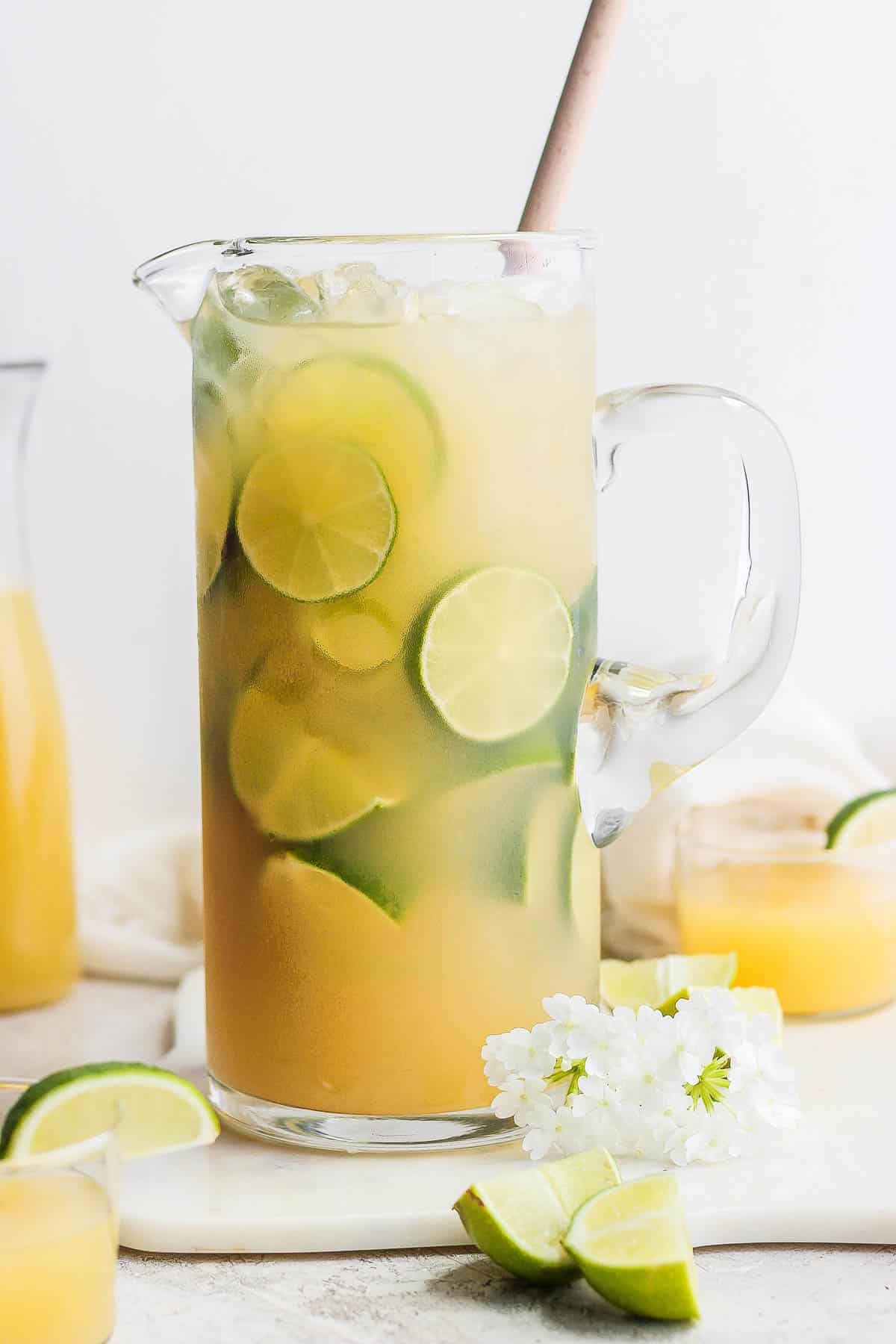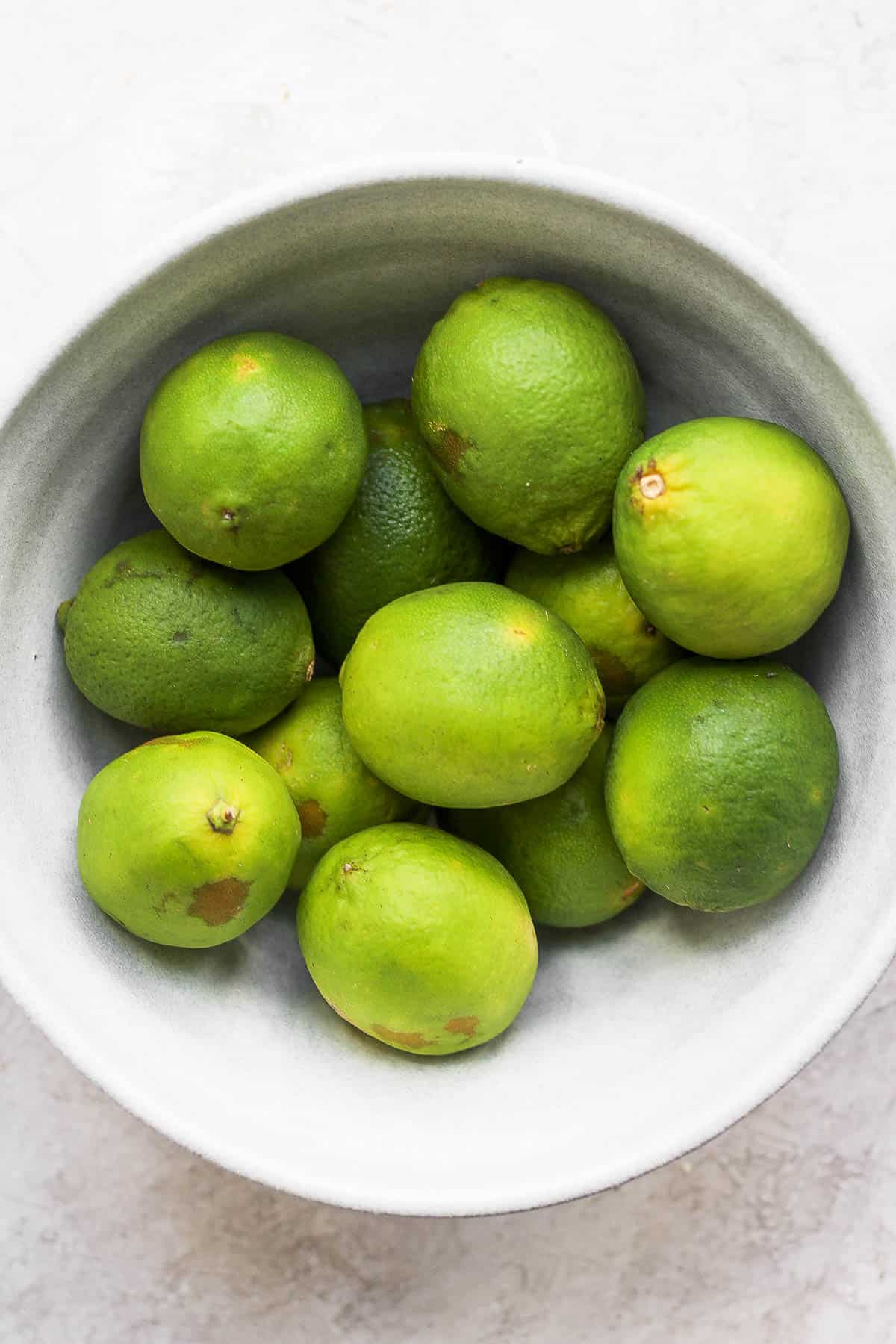 Feel free to add in some cut up limes to make it look extra fancy!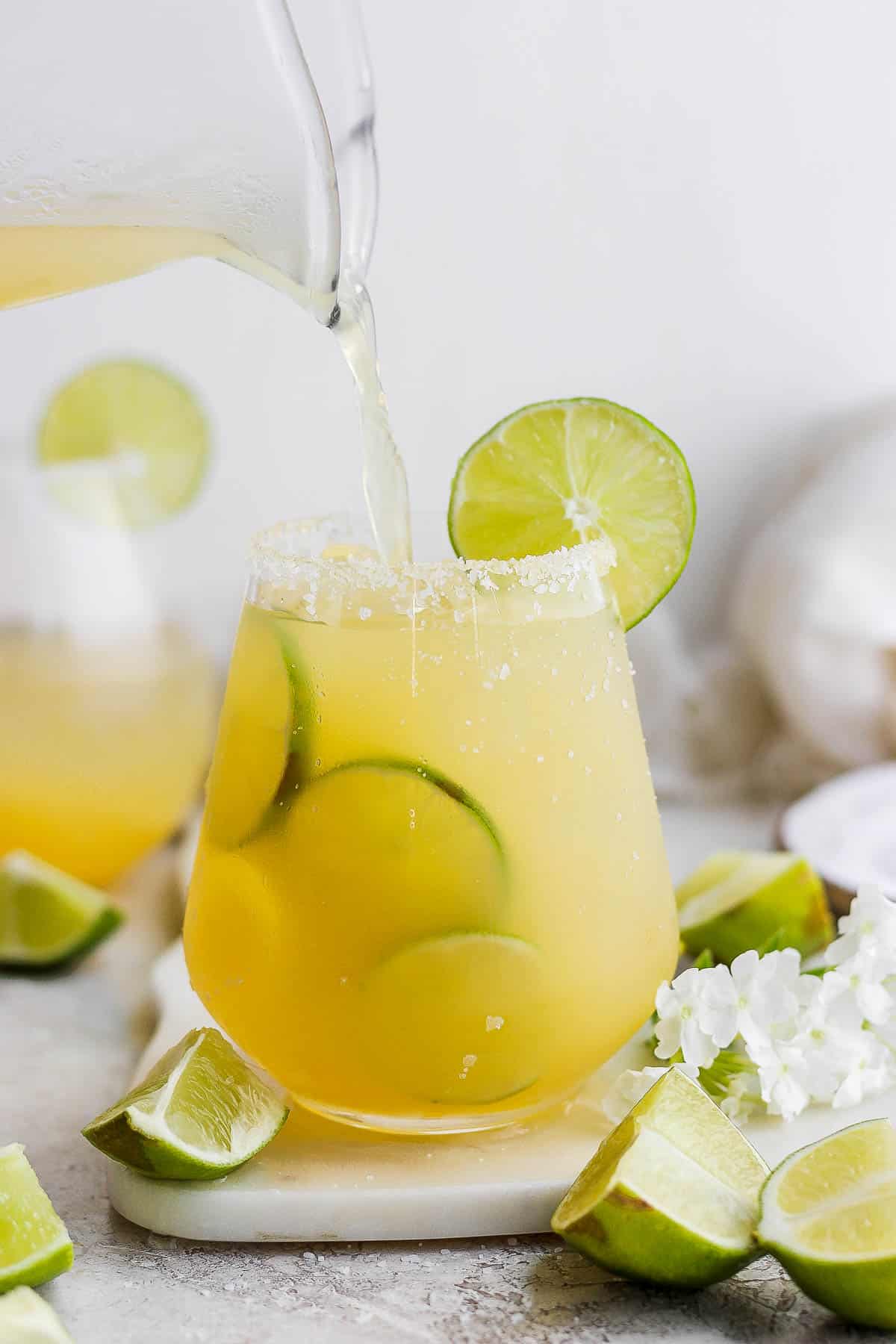 Enjoy!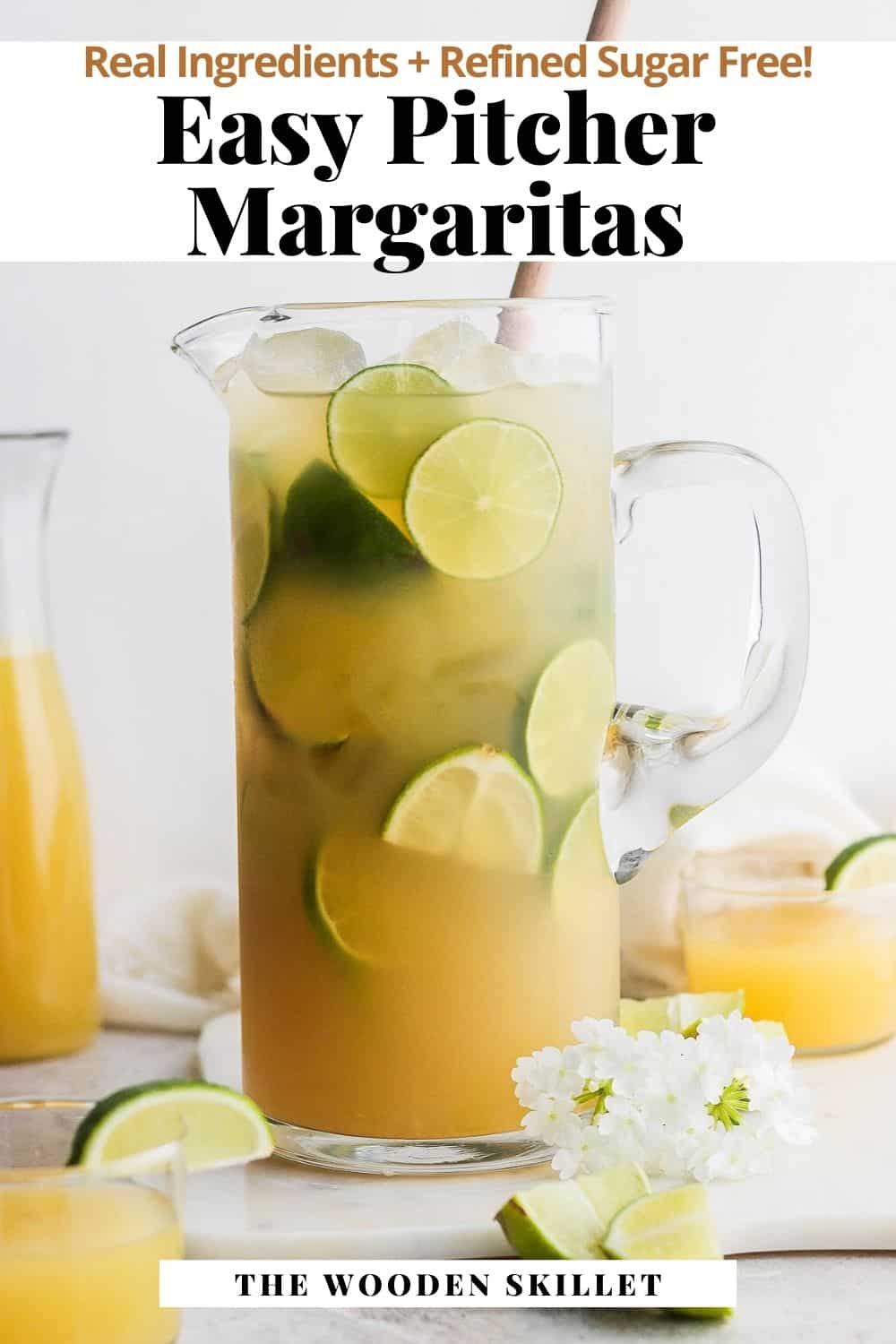 Made this recipe and loved it?! We would love it if you would take a minute and leave a star rating and review – it is also helpful if you made any substitutions or changes to the recipe to share that as well. THANK YOU!
Don't forget to check out my Instagram account for some behind-the-scenes action! Or give me a follow on Facebook or see what I am pinning on Pinterest!
Print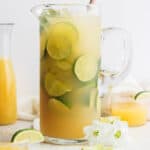 Skinny Margarita Recipe (Pitcher Margarita)
Author: Erin Jensen
Prep Time: 10 minutes
Cook Time: 0 minutes
Total Time: 10 minutes
Yield: 8 servings 1x
Category: Drink
Method: Counter Top
Cuisine: American
---
Description
Skinny Margarita Recipe (Pitcher Margarita) – a delicious, pitcher margarita recipe that is made with simple, real food ingredients!
---
Pitcher Recipe (Approx. 8-10 servings)
1 cup water
1/2 cup honey* (see notes)
1 1/2 cup tequila
1 cup lime juice
1/4 cup freshly squeezed orange juice (1–2 oranges)
4–6 cups ice
Individual Serving
3 oz tequila
2 oz lime juice
1 oz orange juice
2 tablespoons water
1 teaspoon honey
1 cup ice
---
Instructions
Combine water and honey in a small saucepan. Warm water up just enough so that honey can dissolve; whisk to help it combine.
Remove from heat and let cool (although it shouldn't be very hot at all).
Add tequila, lime juice, fresh squeezed orange juice and honey/water mixture to pitcher (or glass); stir to combine.
Add ice and stir to cool the mixture.
Taste and adjust as needed.
Feel free to cut up several more limes into the pitcher to make it look pretty (if you are making the pitcher version).
Don't forget to salt your glass rims (if desired) before you pour!
Serve immediately.
Notes
Personal Preference: Margaritas vary widely with how sweet they are, etc. – this recipe is easily modifiable if, after tasting you think it is too sweet (add some more lime juice or water to thin out) or not sweet enough (add some more honey water or fresh orange juice). This is a great base recipe!
Honey Water: if you don't like your margaritas sweet at all, you can omit this, but I would still recommend adding in a little water to tame down the mixture. Alternatively, you could start with a honey water combination of just 1/2 cup water and 1/4 cup honey – taste and then you can always make another little batch to sweeten more if you want.
Make Ahead: you could make the tequila, lime juice, orange juice mixture and honey water ahead of time. When you are ready to serve, add ice to the pitcher and serve!
Keywords: pitcher margaritas, skinny margaritas