Spicy Jalapeño Margarita Mocktail – a simple and refreshing margarita mocktail that is just meant to be sipped in the sun! (Whole30)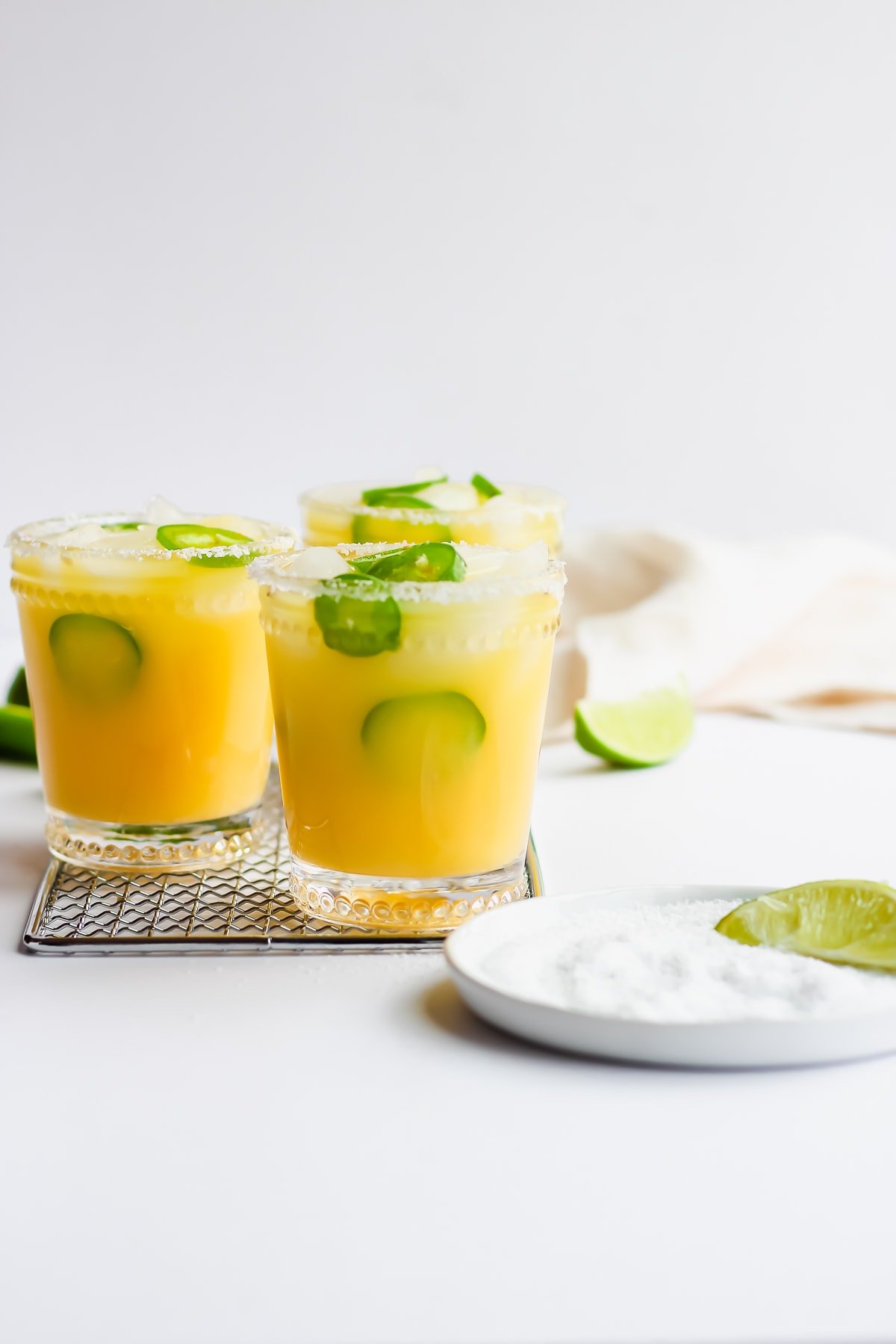 The perfect, most delicious margarita mocktail! Perfect for Cinco de Mayo!
Cinco de Mayo is this weekend and who is excited! You basically have to have a margarita and tacos on Cinco de Mayo – so I am so excited to share this Spicy Jalapeño Margarita Mocktail with you guys! It is ridiculously simple, so delicious and and perfectly refreshing. Believe me, I will be drinking these well beyond this weekend. They are going to be a summer staple at our house!
And, as always, you know I don't judge if you would rather toss in a little tequila!
Quick update on my reset – honestly I feel amazing. I don't think I realized how much I was drifting towards foods that just don't make me feel good. They were slowly creeping into my diet more and more and, as a result, I wasn't feeling too hot. I haven't experienced any real withdrawal symptoms, which is awesome, and the bloating is gone and energy is on the rise. That is one thing I genuinely love about Whole30. It's about building your long-term diet and what works for you. It's about finding your food freedom, but it also has tools like doing these mini resets that allow you to show yourself some grace if you veer too far from what works for you. Just feeling how good it feels to eat this way is gentle reminder as to what works and to realize, again, that this is how I would prefer to feel. Yes, I will never (NEVER) give up my beloved pasta, but my body just cannot tolerate eating it every other day or even every couple days. So, I am showing myself grace – I am not feeling bad about falling back into my old eating habits. Its over and done with and now here I am feeling great again :-).
Always remember to show yourself grace – it feels amazing.
Happy Friday, you guys! And happy Cinco de Mayo!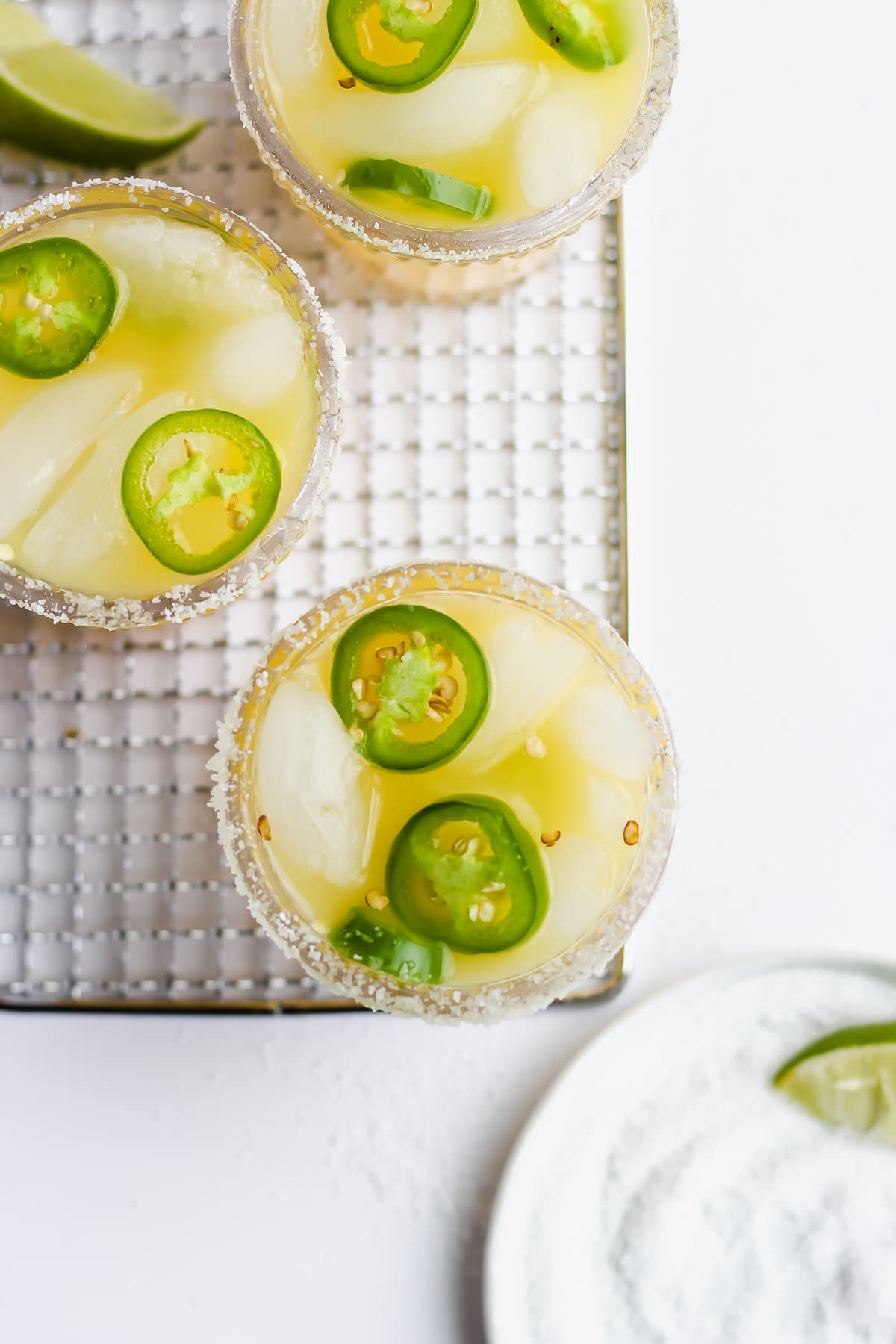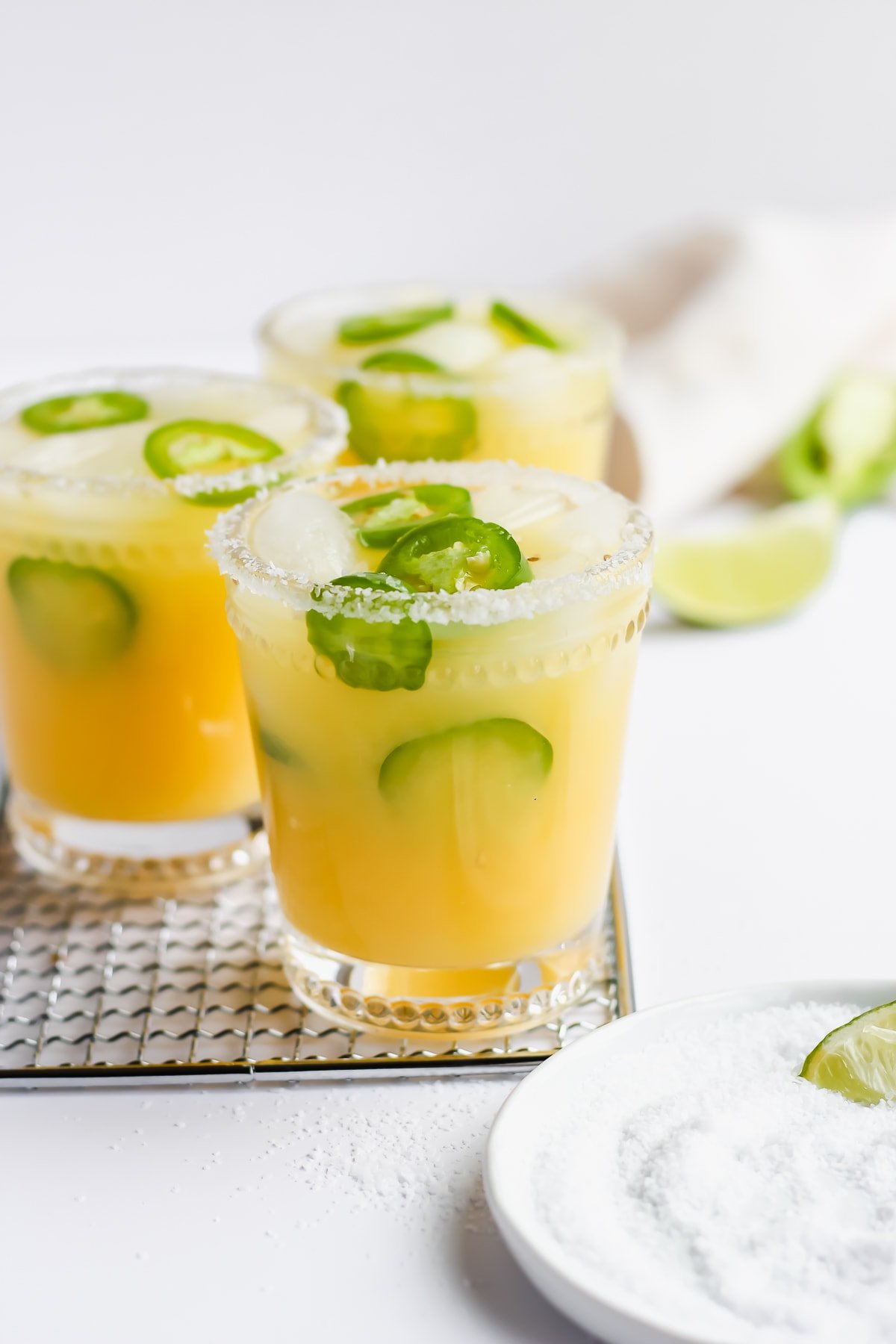 Don't forget to follow me on Facebook, check out my Instagram account or see what I am pinning on Pinterest!
Love,
E
Print
Spicy Jalapeño Margarita Mocktail
Author: Erin
Yield: 1 drink 1x
Category: Drink
---
Description
A simple and refreshing margarita mocktail that is just meant to be sipped in the sun! (Whole30)
---
1 cup ice
salt for rim
4 slices fresh jalapeno
1/2 cup orange juice
1/4 cup fresh lime juice
(if you are making it for a mixed crowd, you can easily add a shot of tequila)
---
Instructions
Rub lime slice around rim of glass and dip in salt.
Fill glass with ice.
Add jalapeños.
Pour orange juice and lime juice over ice.
Stir.
---
Thank you so much for reading & supporting The Wooden Skillet! This post contains affiliate links for products I actually use in my own home and personally recommend. Should you make a purchase using one of these links, The Wooden Skillet will earn a small commission at no extra cost to you, which helps me continue to bring you great original content. Thank you!