Roasted Greek Lemon Chicken Soup is packed with flavor and is a spin on the blog classic: Homemade Roasted Chicken Soup! Absolutely perfect for cold winter days!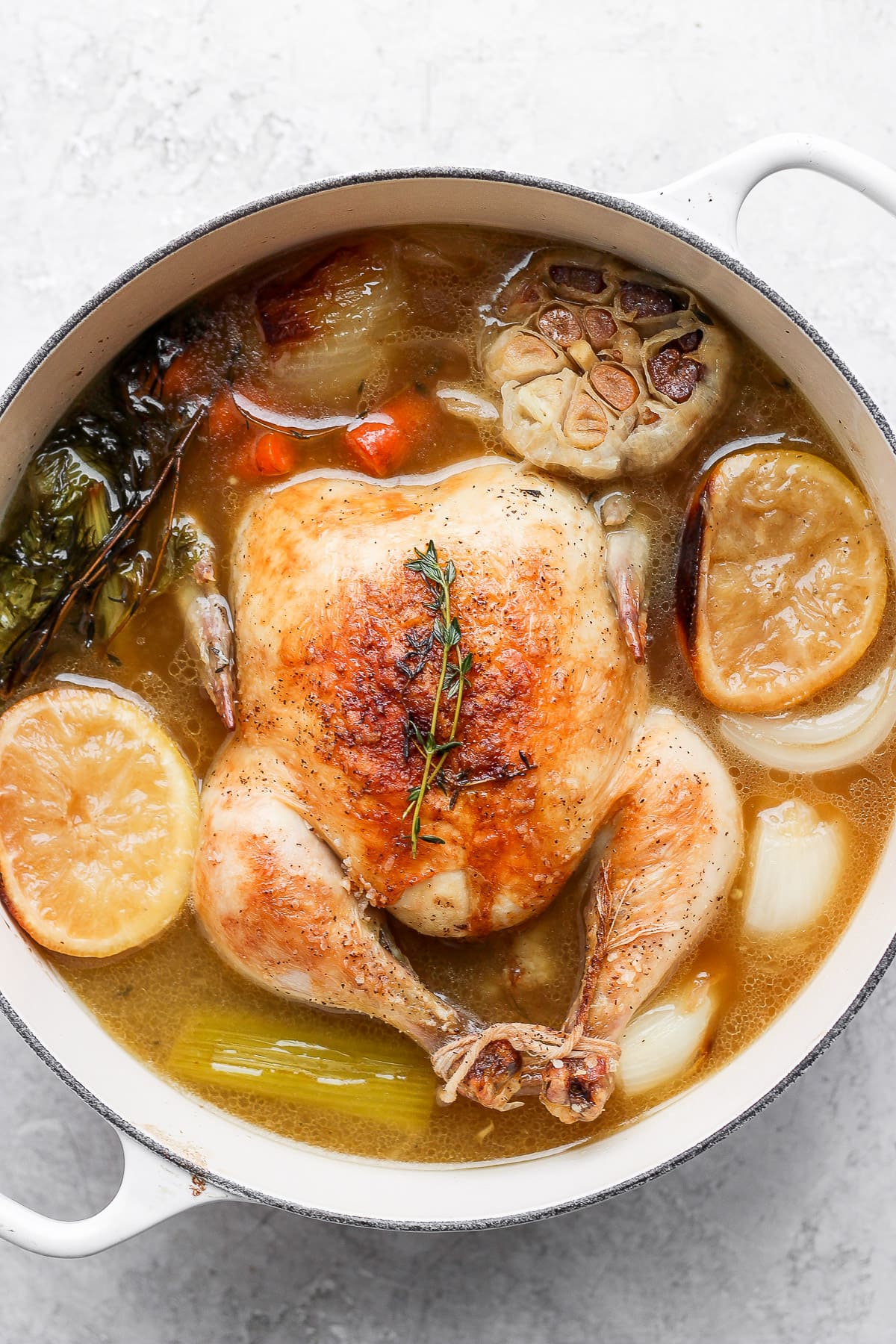 Our classic Roasted Homemade Chicken Soup is SUCH a popular recipe so I am very excited to share this fun spin on that beloved recipe! I love the lemon and garlic flavor in here!
Why You Will Love This Recipe
Flavor: the flavor here is just SO good! Between the roasted chicken and the amazing garlic and lemon – this is a go-to for me when I am not feeling 100%!
Weekend Cooking: I am a big fan of cooking quick on the weeknights, but a little slower on the weekends … this would be more of a weekend recipe! Yes, it takes a bit of time, but it is so worth it!
Comfort Food: this is comfort food … elevated! Everyone loves your classic chicken soup, but this kind of takes it to the next level.
Is there another name for Greek Lemon Chicken Soup
Yes! It is also called Avgolemono and it is a very famous Greek soup. I put my own spin on it here and hope you enjoy it!
How to Make Roasted Greek Lemon Chicken Soup
Step One: Roast your chicken.
Step Two: Add your broth, cover and let simmer.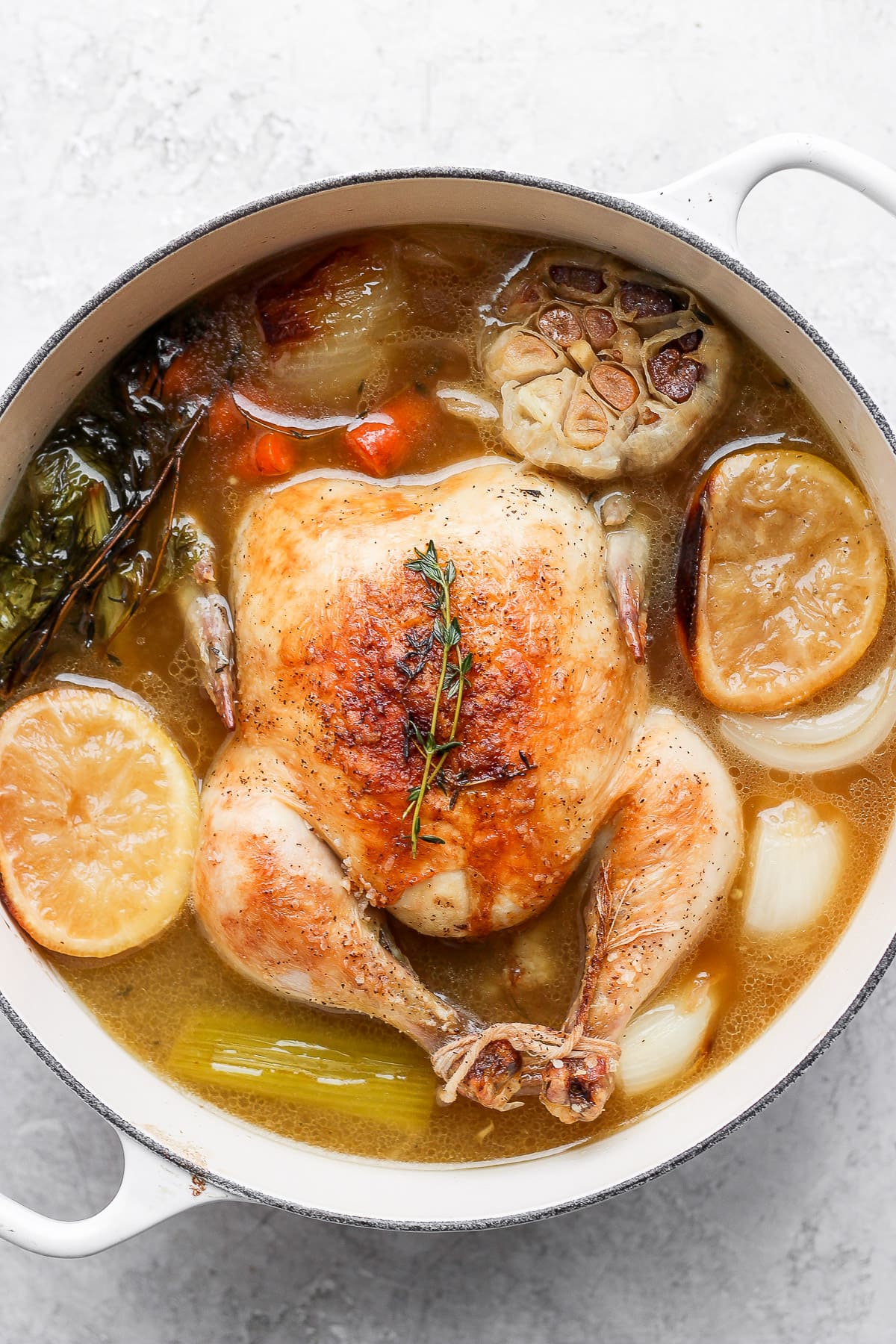 Step Three: Remove chicken (let cool) and then break down, separating the meat from the bones. Strain the broth and add chicken + broth back to same pot. Add in fresh veggies and allow to simmer.
Step Four: Combine eggs and some warm broth – whisk to combine.
Step Five: Add egg/broth mixture to pot and stir to combine.
Step Six: Serve and enjoy!
Print