A quick and easy recipe for a delicious Caprese Sandwich! Made with toasted bread, fresh tomato slices, mozzarella cheese, pesto sauce, and a handful of fresh arugula. This simple caprese sandwich is quickly going to become your new go-to sandwich of the summer!
Now grab a slice of bread and spread some butter on both sides. Continue this process with all pieces of bread. Place the buttered bread in a single layer on the hot grill grates. Cook or char the bread for about 30-60 seconds on each side on medium heat.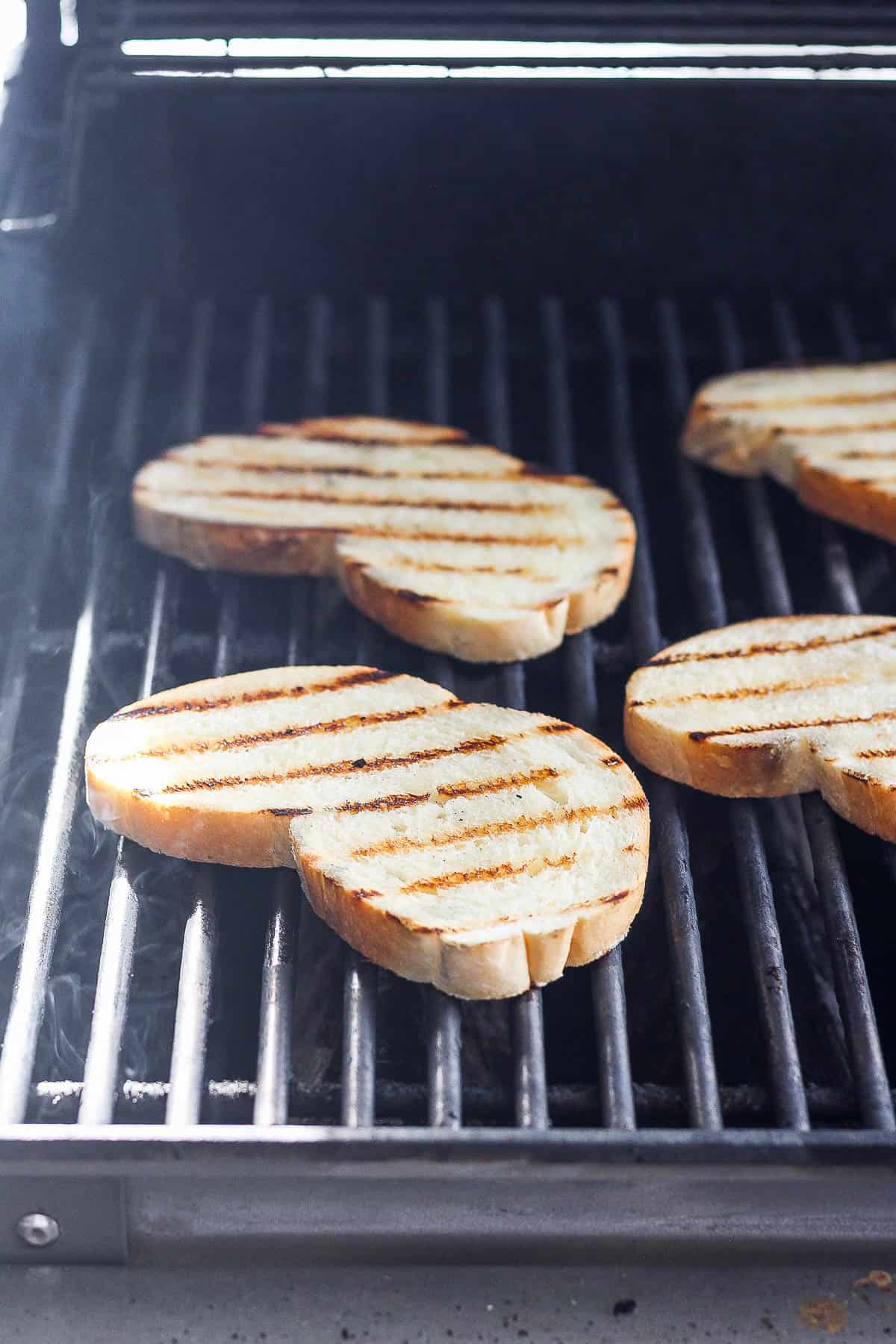 Now spread a generous dollop of pesto on one of the pieces of grilled bread. Now start stacking on the sandwich fillings.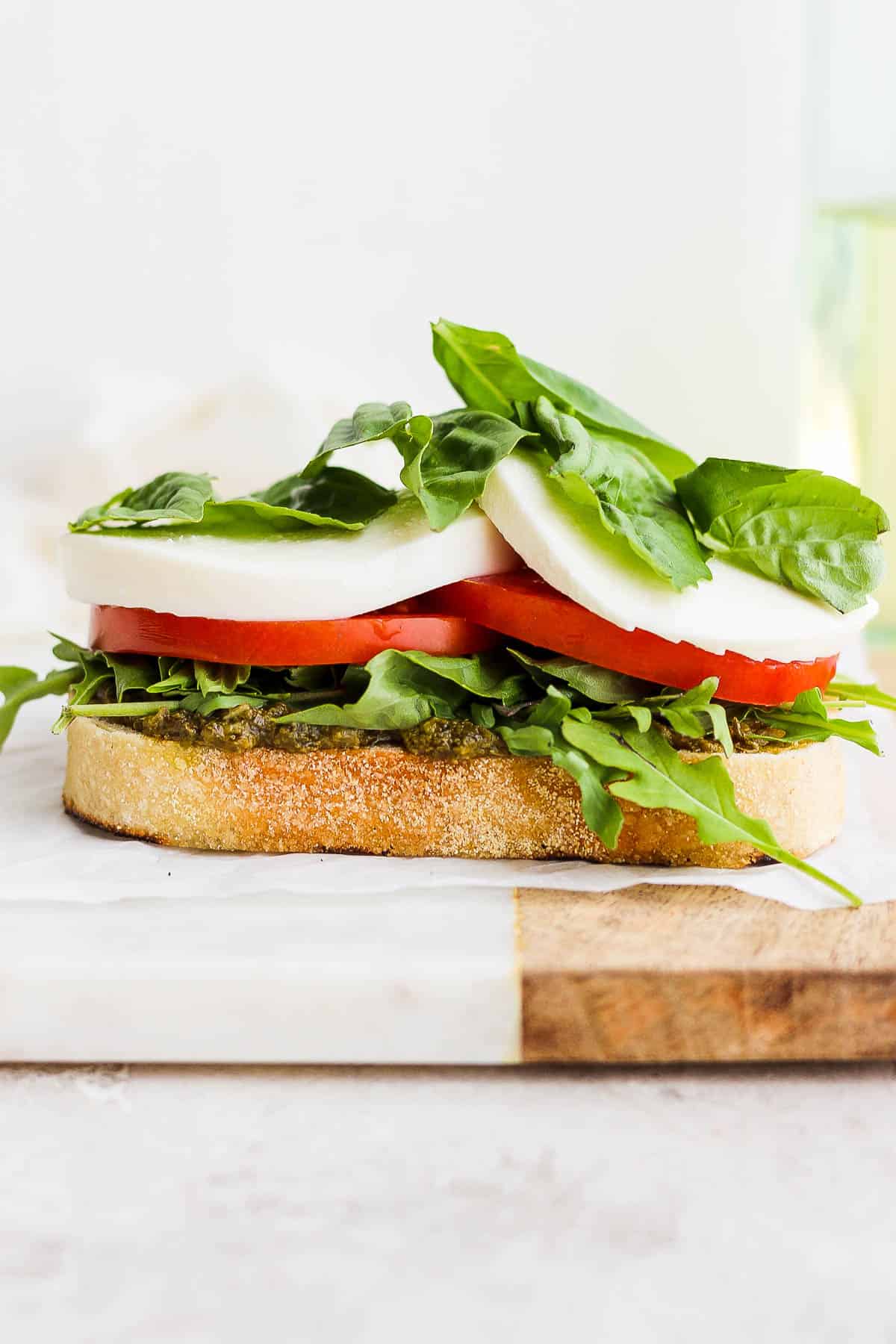 Add a drizzle of balsamic glaze (or balsamic reduction) and olive oil. Finally, place another slice of grilled bread on top.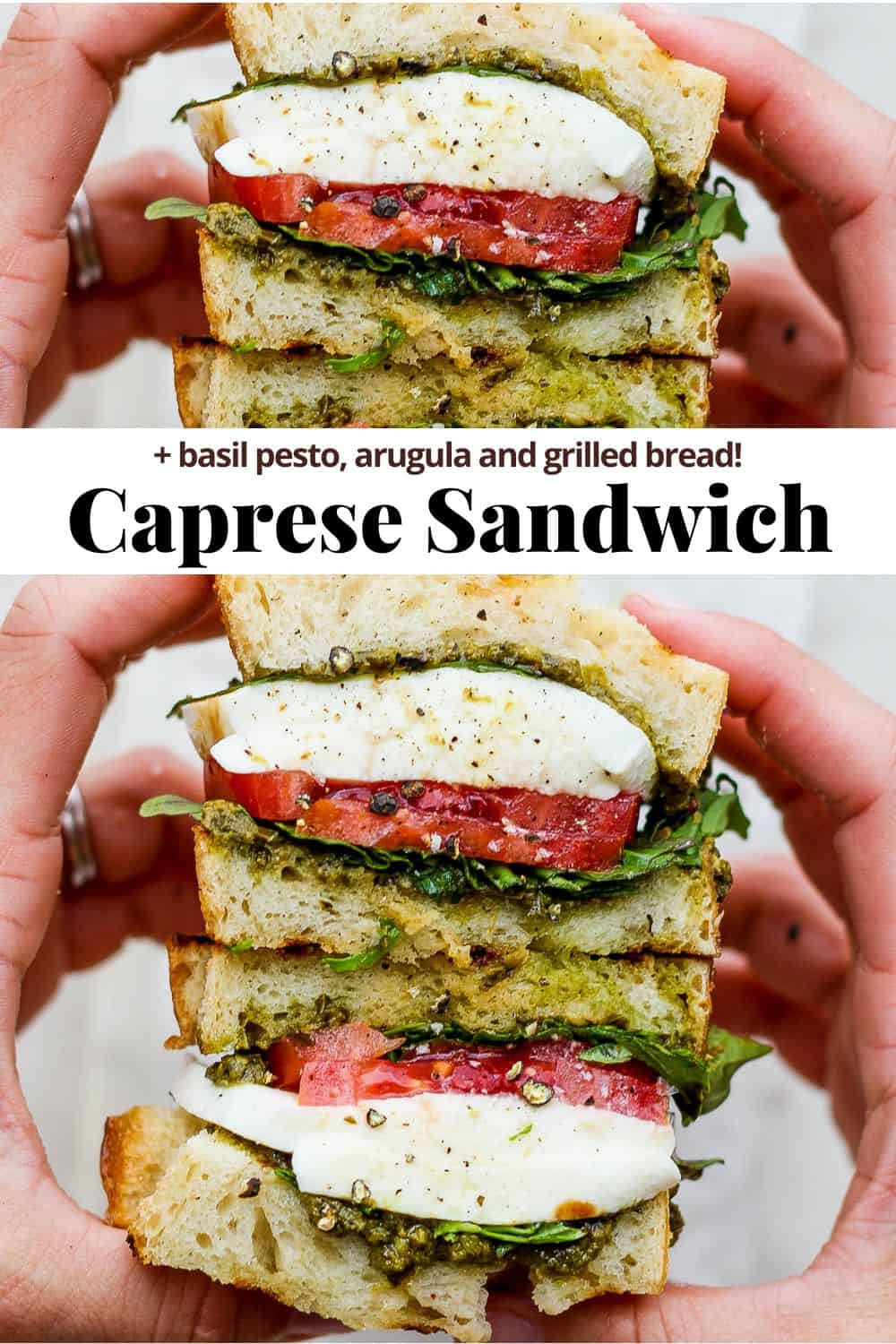 Print