Pork Belly Ramen will warm your soul! Packed with flavor and so many amazing toppings to go with! You will want to make this again and again!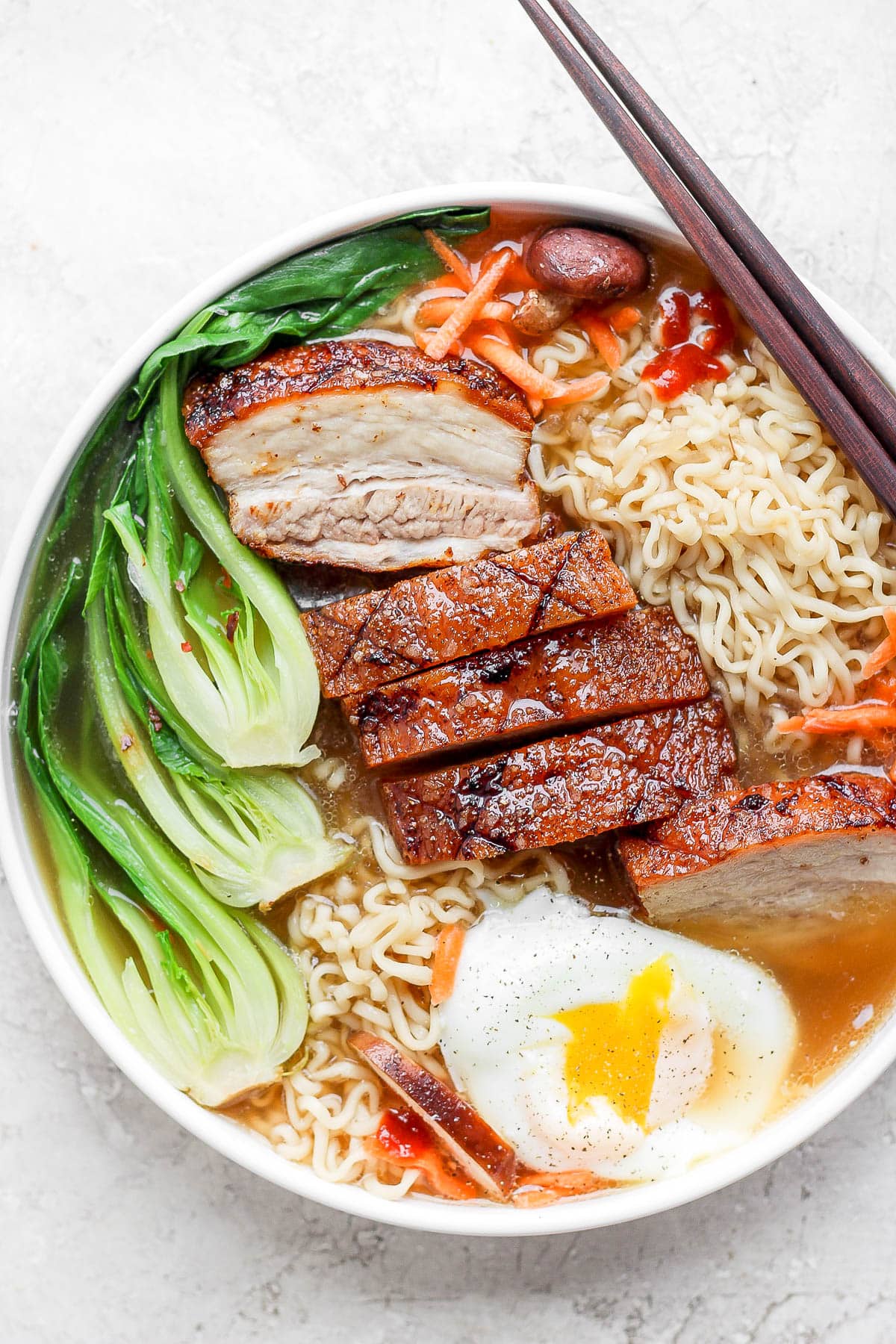 Best Pork Belly Ramen Recipe
We love all things pork belly around here! Whether it is smoked, oven-roasted, served in a taco or on a sandwich – bring on anything pork belly and we are on board. If it is a colder month then this pork belly ramen recipe is probably my first choice. Packed with flavor, cozy and delicious. Serve with a poached or soft boiled egg to complete the meal!
Love Ramen – try our Slow Cooker Beef Ramen!
How to Make Pork Belly Ramen
Make your delicious broth.
Add in your noodles (and mushrooms and carrots).
Prep your Crispy Pork Belly.
Prep your Braised Bok Choy.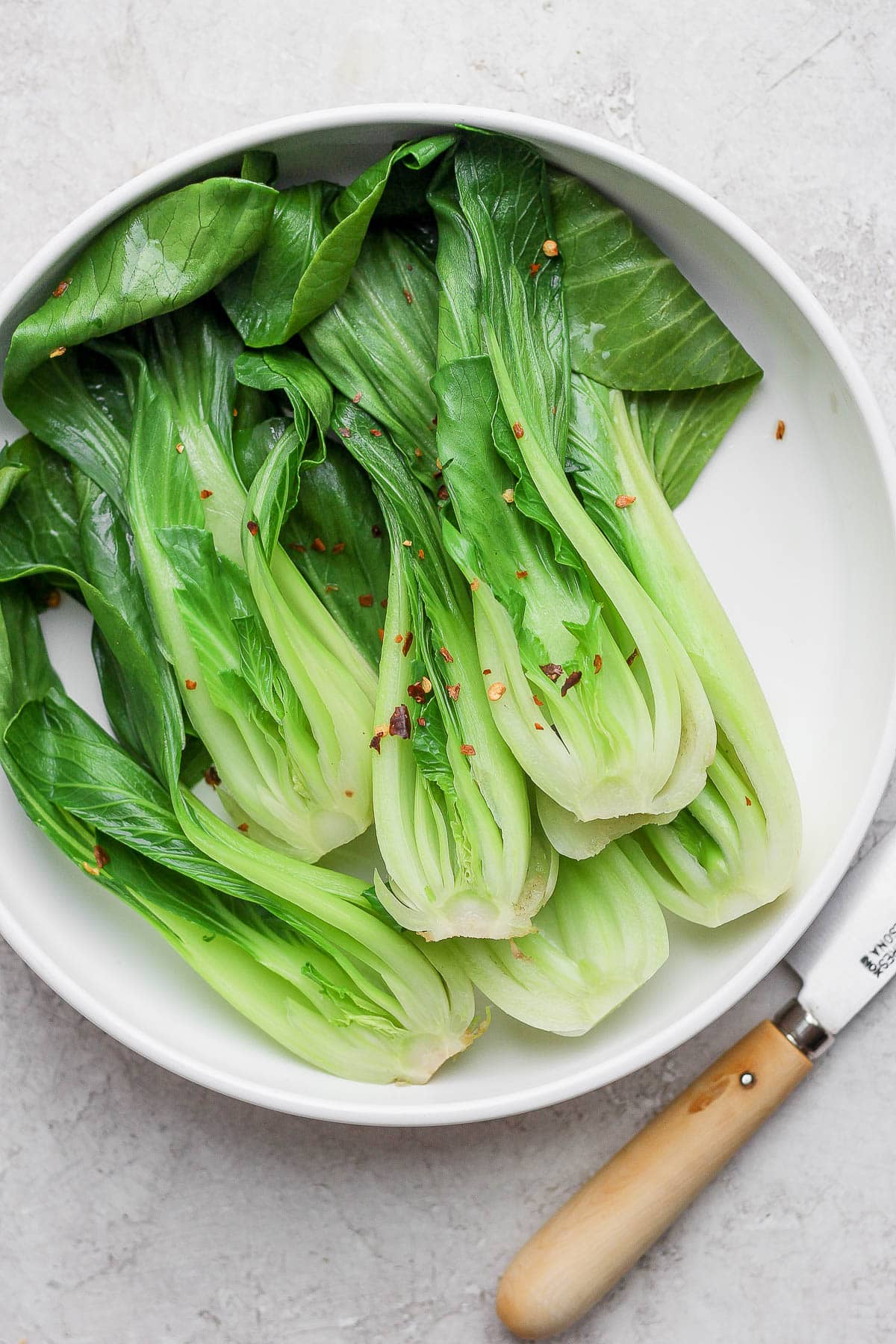 Make a couple poached eggs (or make soft-boiled eggs if that is more your jam).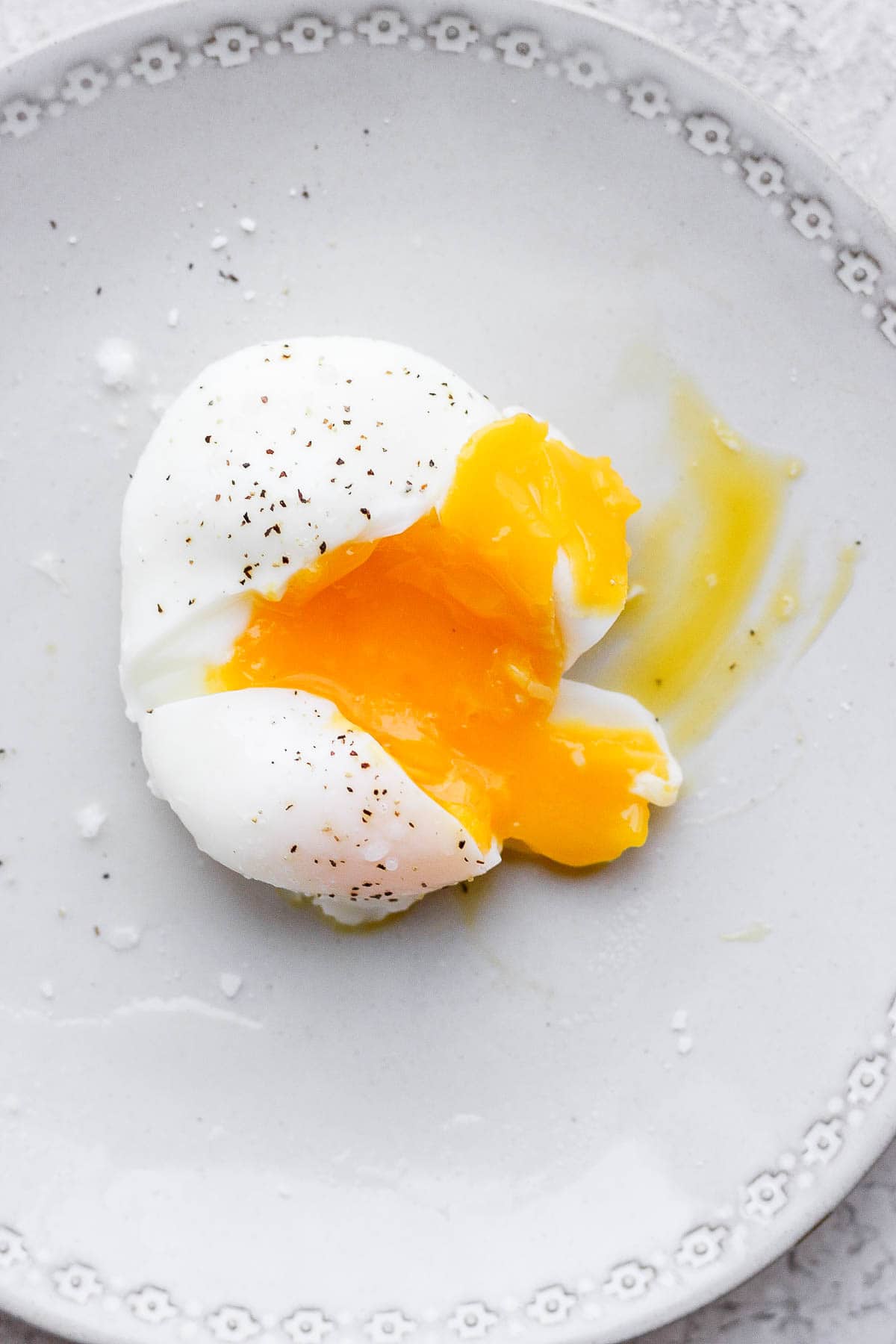 Add everything together in one delicious bowl!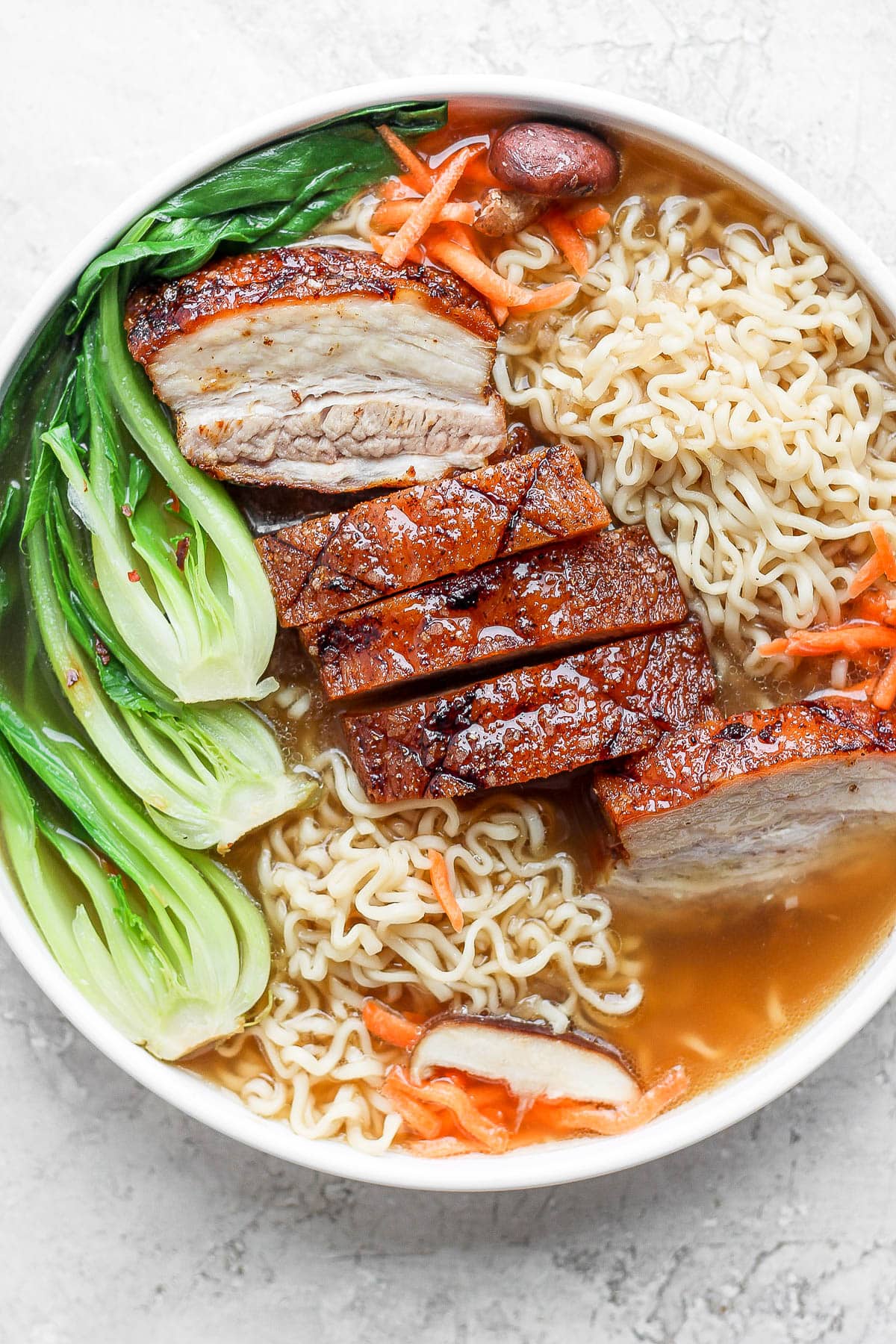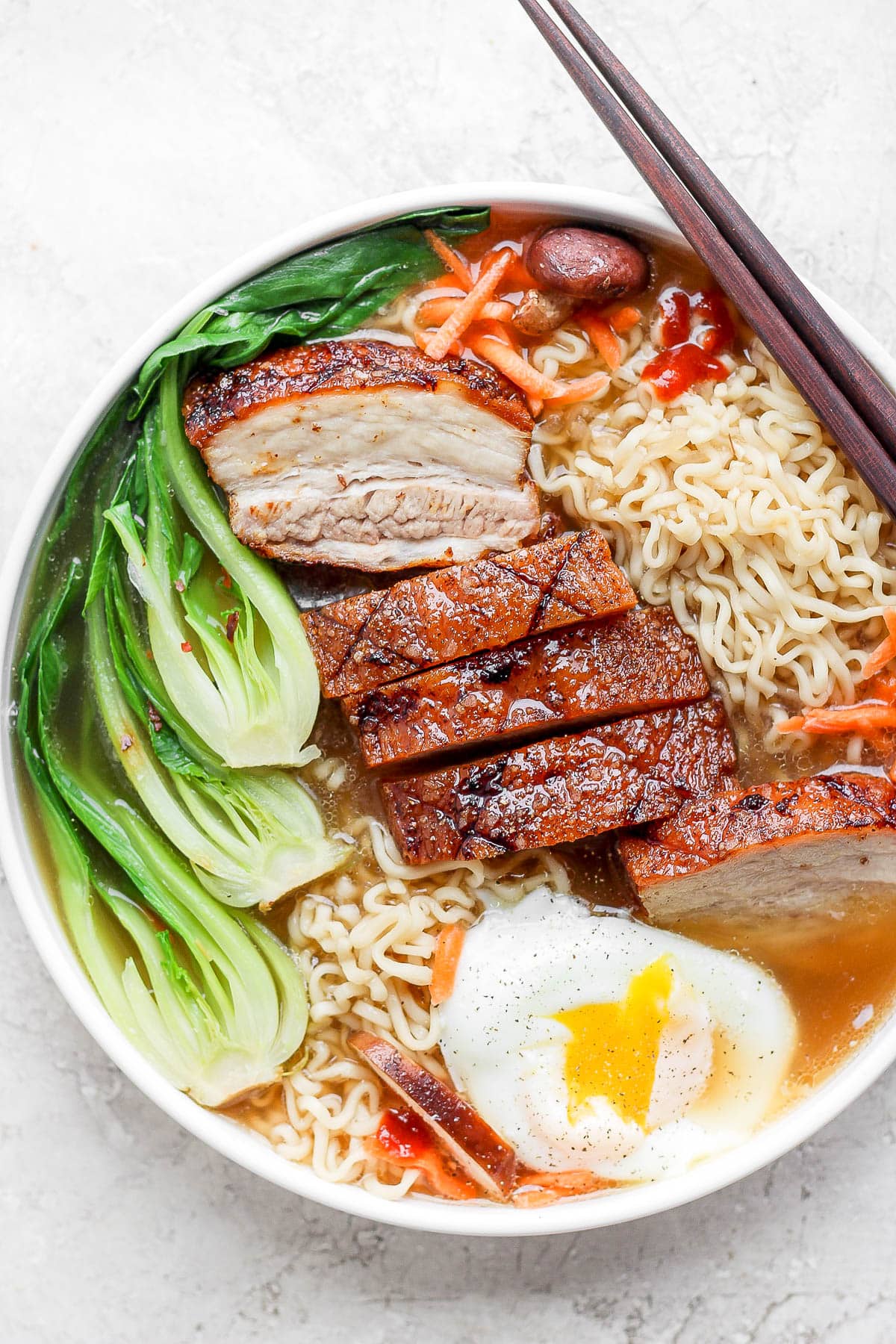 Print