This delicious and Crispy Pork Belly Sandwich is piled high with a thick slice of perfectly crisp pork belly, an amazing sesame ginger slaw, & sriracha mayo! It packs so much great flavor and you can choose to either smoke or roast your pork belly. Either way, you are going to love this amazing sandwich!
What You Will Need
crispy pork belly slabs – after your pork belly is cooked, you can cut slices as thick or thin as you want.
sesame ginger slaw – a simple slaw that is packed with flavor and the perfect topping for this sandwich.
sriracha mayo – the perfect combo of siracha and mayonnaise – this compliments the slightly sweet slaw with just a hint of spice.
hamburger buns – grab you favorite buns – regular or gluten-free. Sourdough bread or a baguette works good too!
other add-ins: a little bit of lettuce would work, maybe some cilantro, cucumber or even some jalapenos for a bit of a kick.
Best Ways To Cook A Perfectly Crisp Pork Belly
We have included simple instructions for making the most amazing pork belly on the smoker or in your oven. Both cooking methods result in a perfectly, crisp pork belly. The oven method takes about half the time as the smoker so if you don't have a smoker or are shorter on time you might want to opt for the oven. If you have a smoker and love that delicious smokey flavor, then you should definitely give the smoker a try.
Is Pork Belly The Same As Bacon
Pork Belly is essentially uncut slabs of bacon – so yes, they are same thing, just presented differently.
What To Serve With A Pork Belly Sandwich
There are so many great side dish options that would be great with this sandwich! The sesame ginger slaw actually makes a great side dish too so you could serve some of that on the side or some Garlic Green Beans, Parmesan Broccoli, or Grilled Potatoes.
How To Make a Pork Belly Sandwich
Begin by mixing up your sesame ginger slaw so that the flavors can hangout for a bit before serving.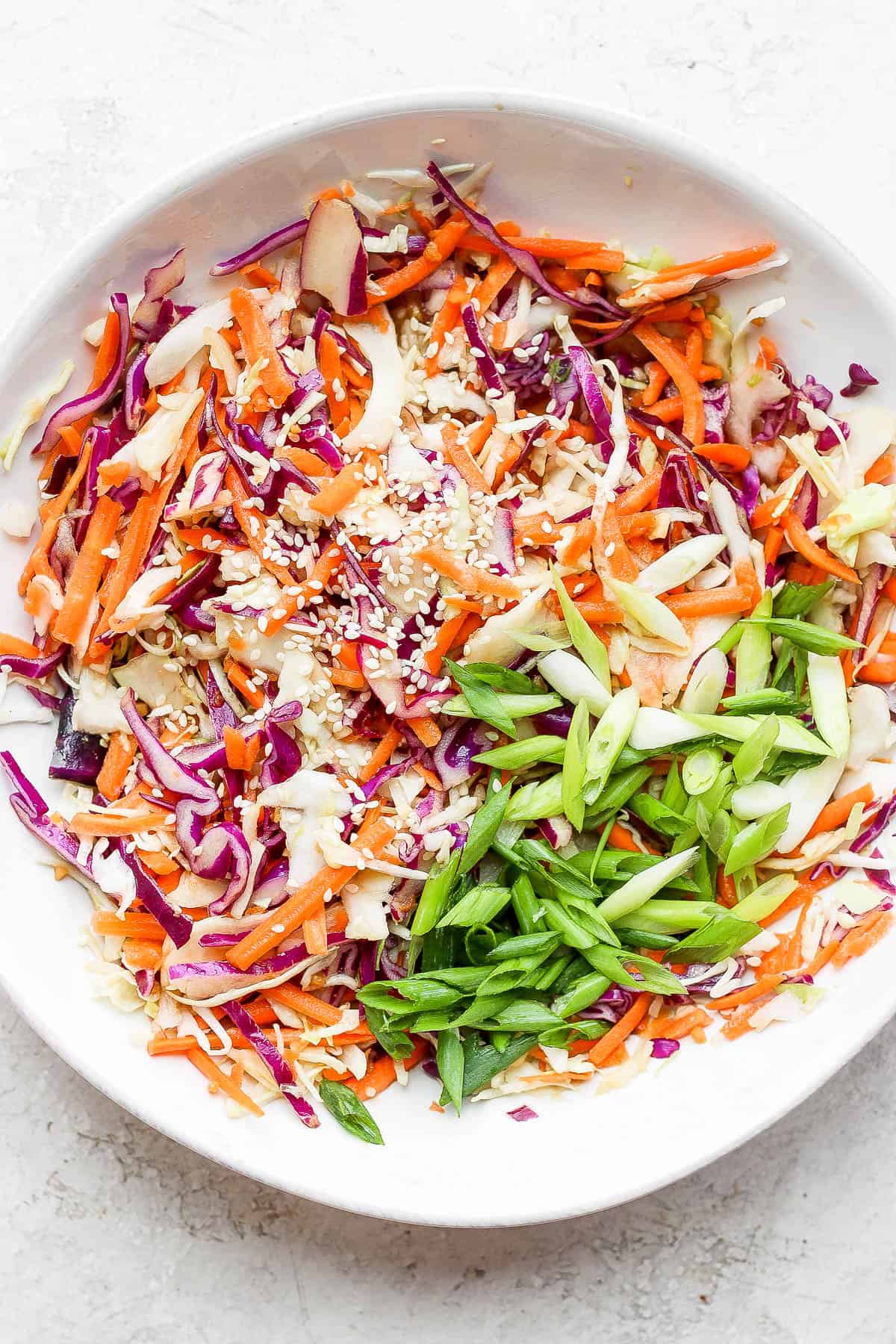 Cook up your pork belly in the smoker or oven.
Once it has finished cooking, slice it into thick slices.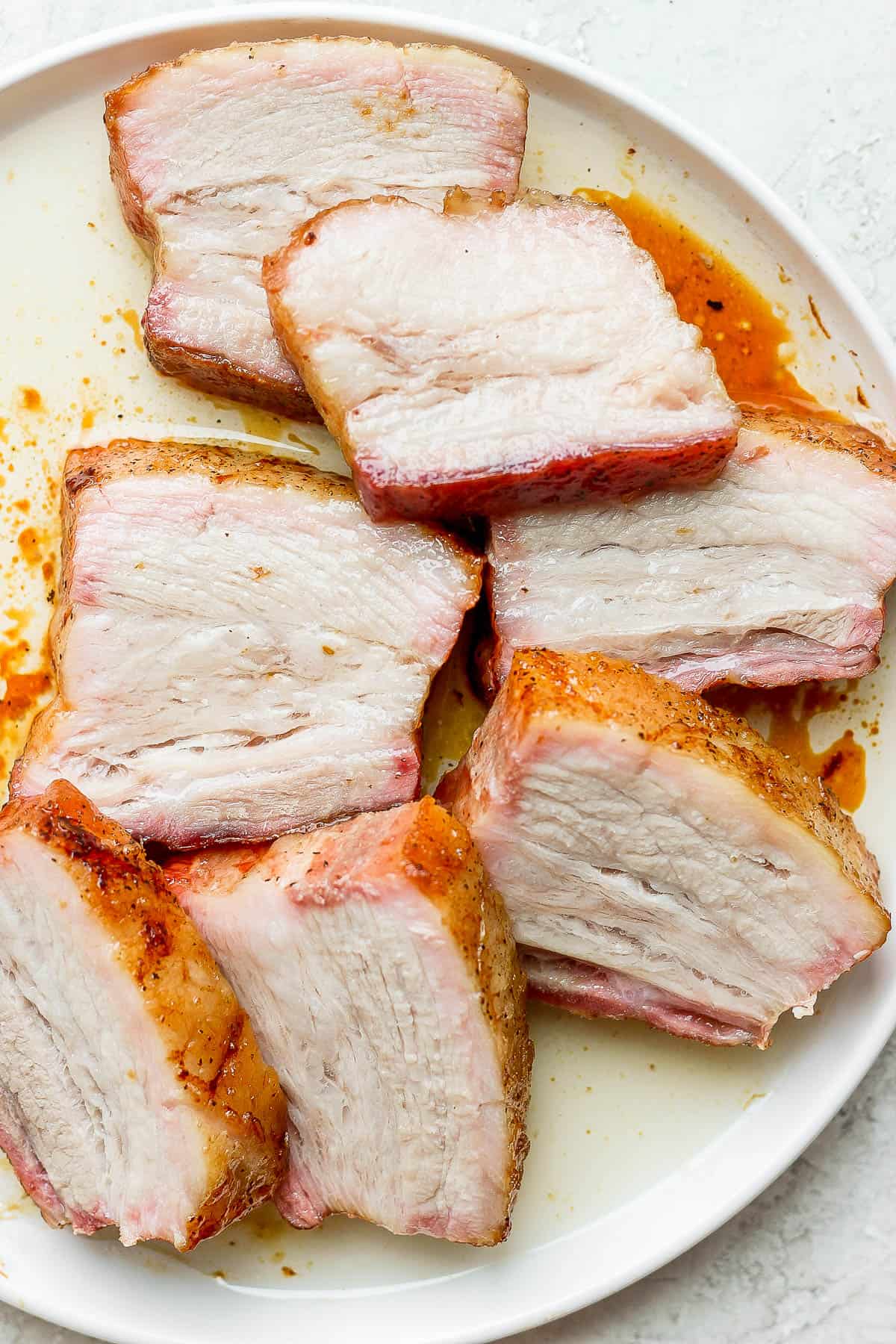 Mix up your spicy mayo.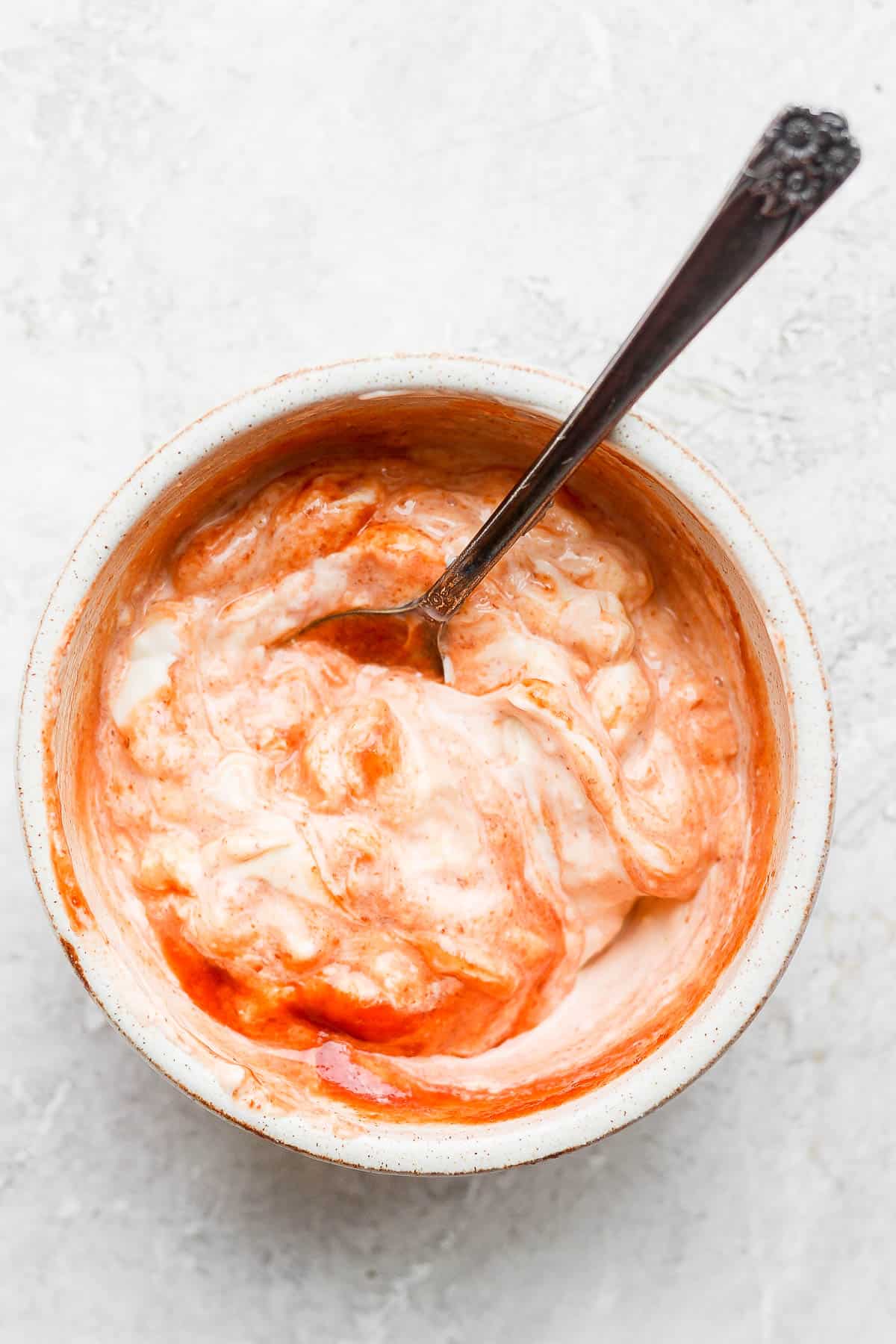 And now it is time to assemble the sandwich. We began by slathering a generous amount of spicy mayo on the bottom bun, then some slaw, and then the nice, thick slice of pork belly.
Add a little more of your toppings, as desired, and place the bun on top.
Don't forget to check out my Instagram account for some behind-the-scenes action! Or give me a follow on Facebook or see what I am pinning on Pinterest!
Made this recipe and loved it?! We would love it if you would take a minute and leave a star rating and review – it is also helpful if you made any substitutions or changes to the recipe to share that as well. THANK YOU!
Print
Pork Belly Sandwich
Author: Erin Jensen
Prep Time: 15 minutes
Cook Time: 2 hours 30 minutes
Total Time: 2 hours 45 minutes
Yield: 4 servings 1x
Category: Sandwich
Method: Oven
Cuisine: American
---
Description
Pork Belly Sandwich – a delicious pork belly sandwich recipe (smoked or roasted) with sesame ginger slaw + spicy mayo!
---
Crispy Pork Belly (see Notes for Smoked version):

1/2 – 1 lb pork belly slab
1 teaspoonkosher salt
1/4 teaspoonground black pepper

Sesame Ginger Slaw:

1 1/2 cups green cabbage, chopped
1 cup purple cabbage, chopped
1 cup carrots, julienned
1/2 cup green onion, sliced
1/4 teaspoon ginger, minced
3 tablespoons rice vinegar
2 tablespoons soy sauce (or tamari or coconut aminos)
1/4 teaspoon fish sauce
1 teaspoon olive or avocado oil
1 teaspoon coconut sugar
2 teaspoons garlic, minced
1 teaspoon lime juice
1/4 teaspoon sesame oil

Spicy Mayo:

1/2 cup mayo
1 tablespoon siracha

Serving:

hamburger buns (regular or gluten-free)
---
Instructions
Roasted Pork Belly:
Place pork belly on a large plate and score, criss-crossed, on the fat side (being careful not to cut into the meat) and rub all over with kosher salt and pepper.
Wrap in plastic wrap and place in the refrigerator for 24 hours (optional).
Preheat oven to 450 degrees F.
Place pork belly in a large cast iron skillet (or other oven-safe pan), fat side up.
Cook pork belly, middle rack and uncovered, for 50 minutes; baste halfway through.
Drop temperature to 250 and cook for another 40-60 minutes. Feel free to baste one more time.
Remove from oven and let cool.
Cut into bite-sized pieces.
Slaw:
Combine Slaw ingredients in a medium bowl and mix.
Combine Sauce ingredients in a small bowl; whisk to combine. Taste and add any additional soy sauce, ginger, lime juice, garlic, etc. as desired.
Pour the Sauce over the Slaw and stir to combine.
For best results, let sit for about 15-30 minutes, then serve.
Spicy Mayo:
Combine mayo and siracha in a small bowl. Mix. Taste and add any additional siracha, as desired.
Serving:
Take a bun, cut in half, and spread some spicy mayo on the bottom along with a little slaw. Add a thick slice of or multiple thinner slices of pork belly and top with additional slaw. Cover bun on top. Enjoy!
---
Notes
Smoked Pork Belly Sandwich: if you would prefer to smoke your pork belly here is a recipe for that!
Keywords: pork belly sandwich