How to Cook Pork Belly is an easy, approachable roasted pork belly recipe that you are going to come back to again and again.
Why You Will Love This Recipe
Rendered Fat: If you have had pork belly before, you know that wonderful taste of rendered fat (slow cooked fat that then fall down into the meat, keeping it moist and tender). It is beyond delicious and one of the reasons pork belly has become so popular!
Crisp Skin: Don't forget you also have that crunch of the crispy skin on top!
Decadent: Pork belly, in a word, is just decadent. You don't need a lot and I recommend savoring every bite!
What You Will Need
pork belly
kosher salt + ground black pepper
coriander
fennel seed (optional)
Where to find Pork Belly
Pork belly can usually by found by asking at your local deli. A lot of times they will get pork belly in and they will cut it up in-house into bacon. By asking the deli for it they can grab you some before they cut it up! It isn't normally found out in a case where you can see it.
How to Cook Pork Belly
Step One: Buy your pork belly (I always ask at my local deli).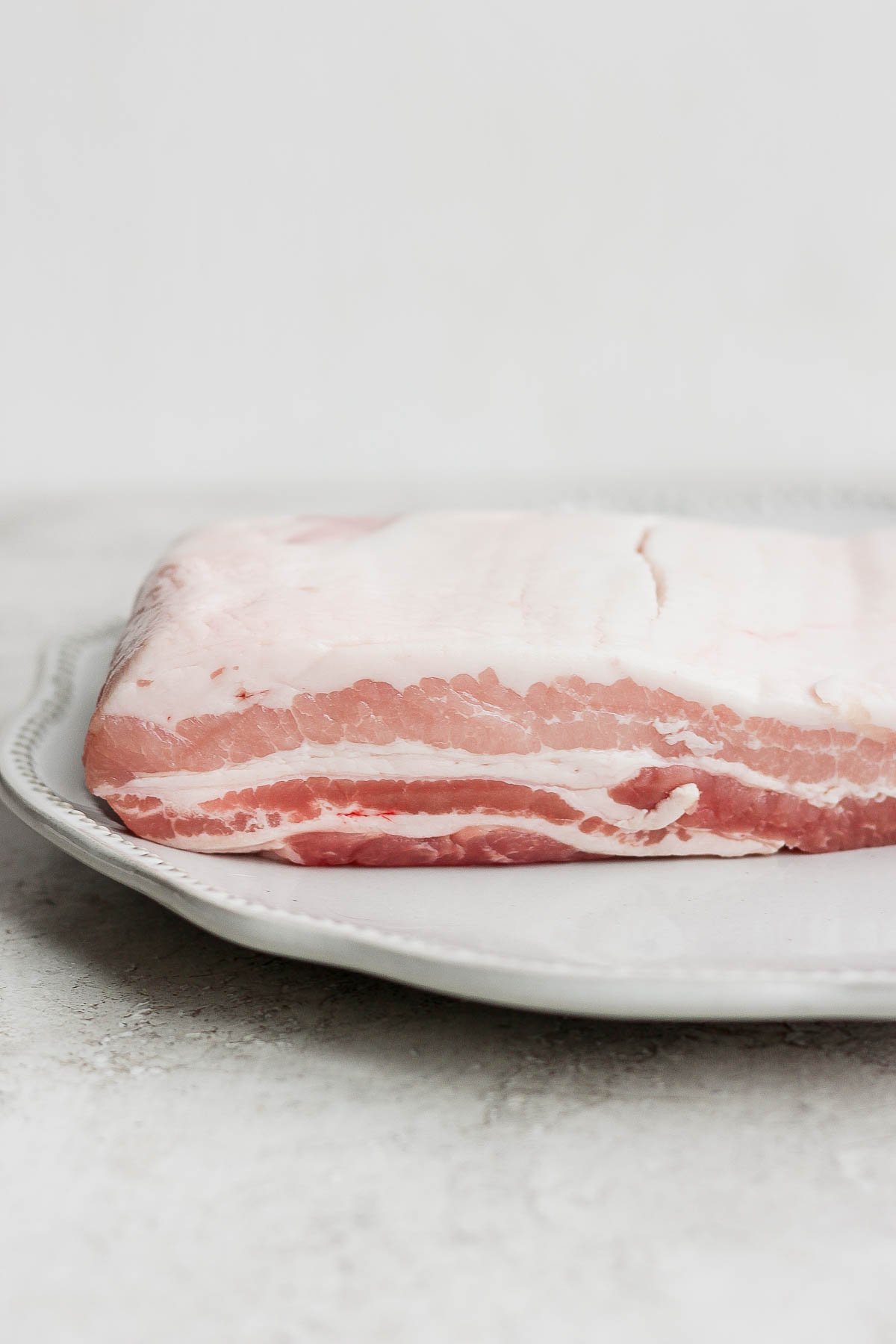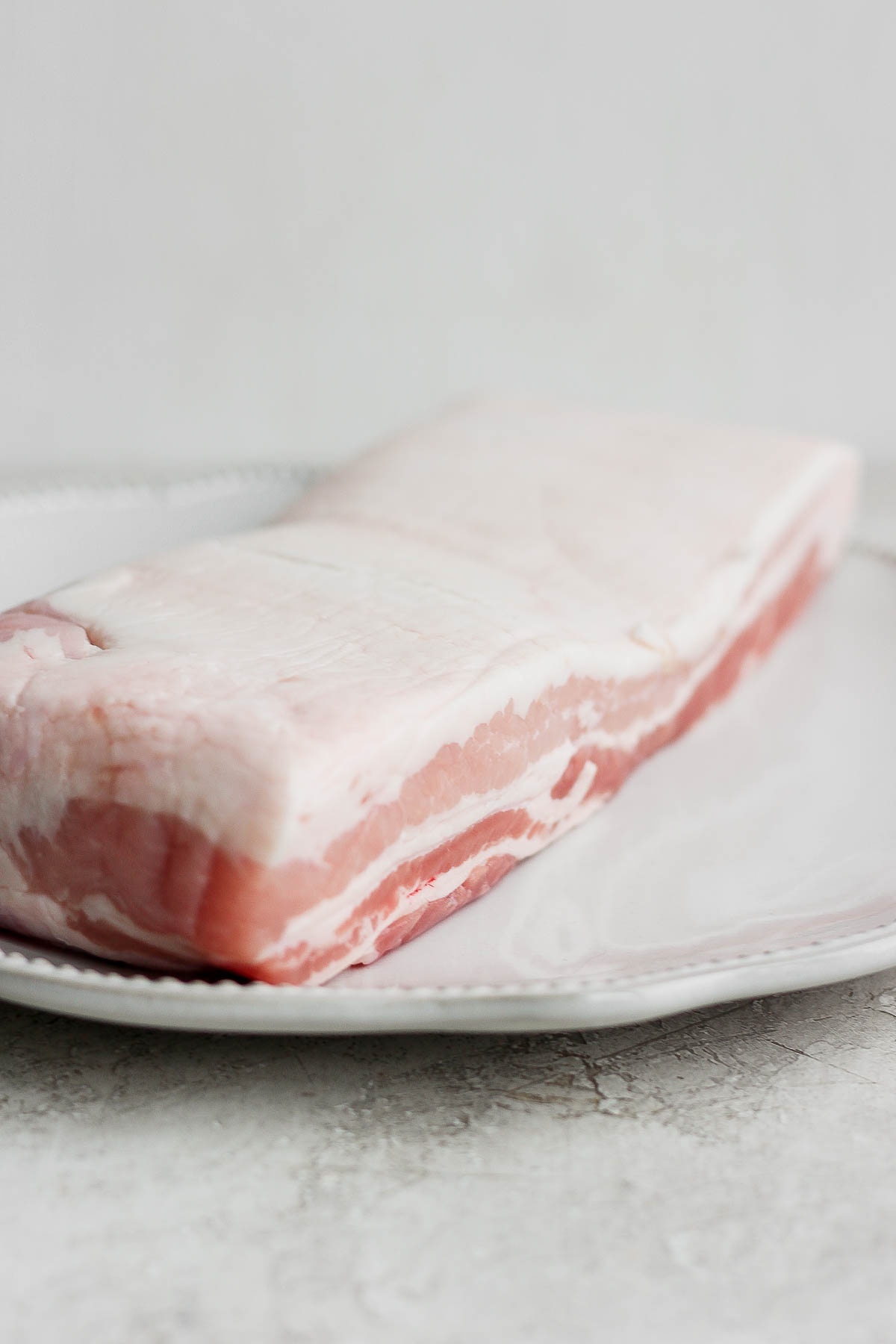 Step Two: make your little spice rub (you don't need a lot) and rub all over!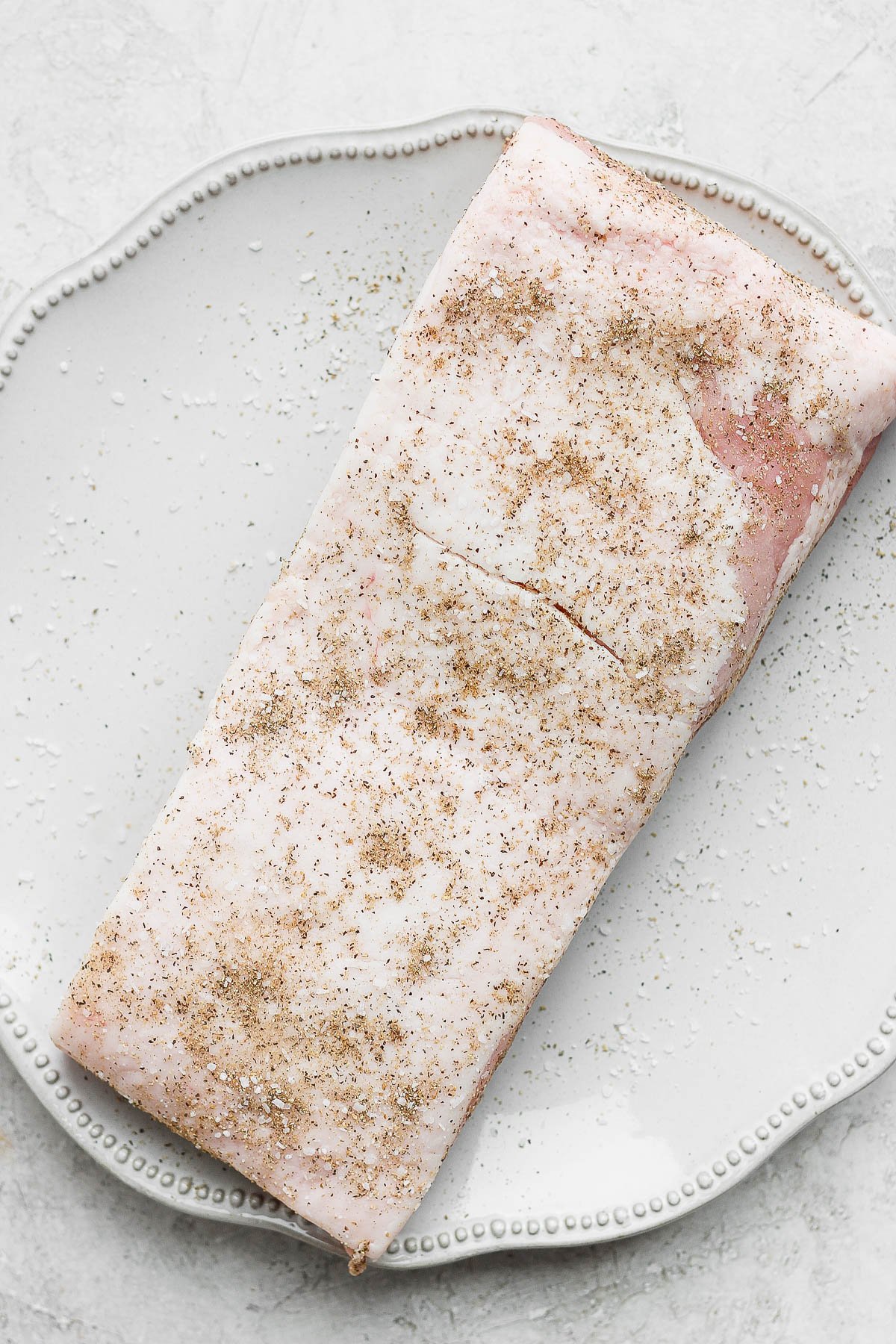 Step Three: score your pork belly (fat side) and then wrap in plastic wrap and set in the fridge overnight.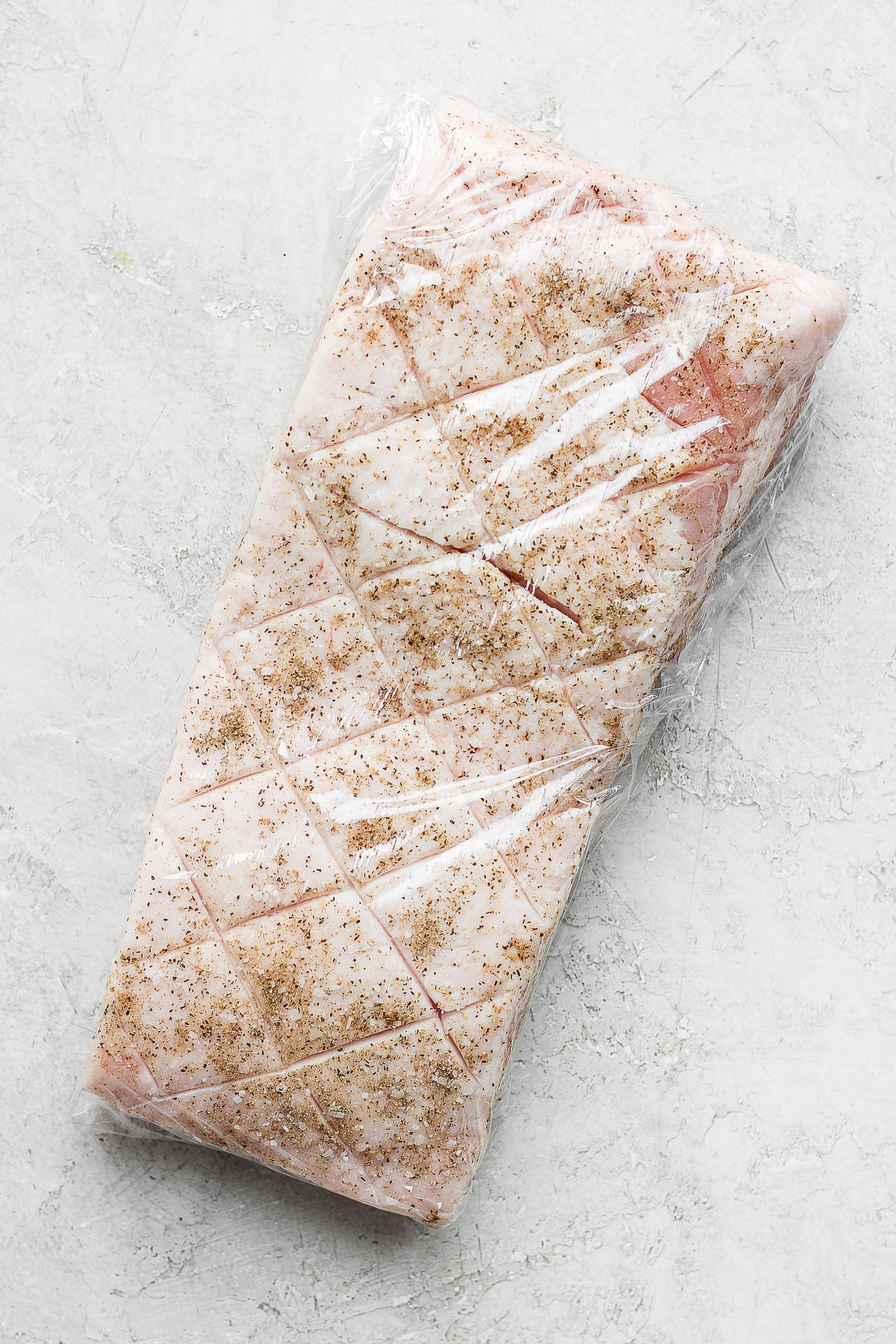 Step Four: Place a large cast iron skillet and bring the oven temp to 450 degrees F.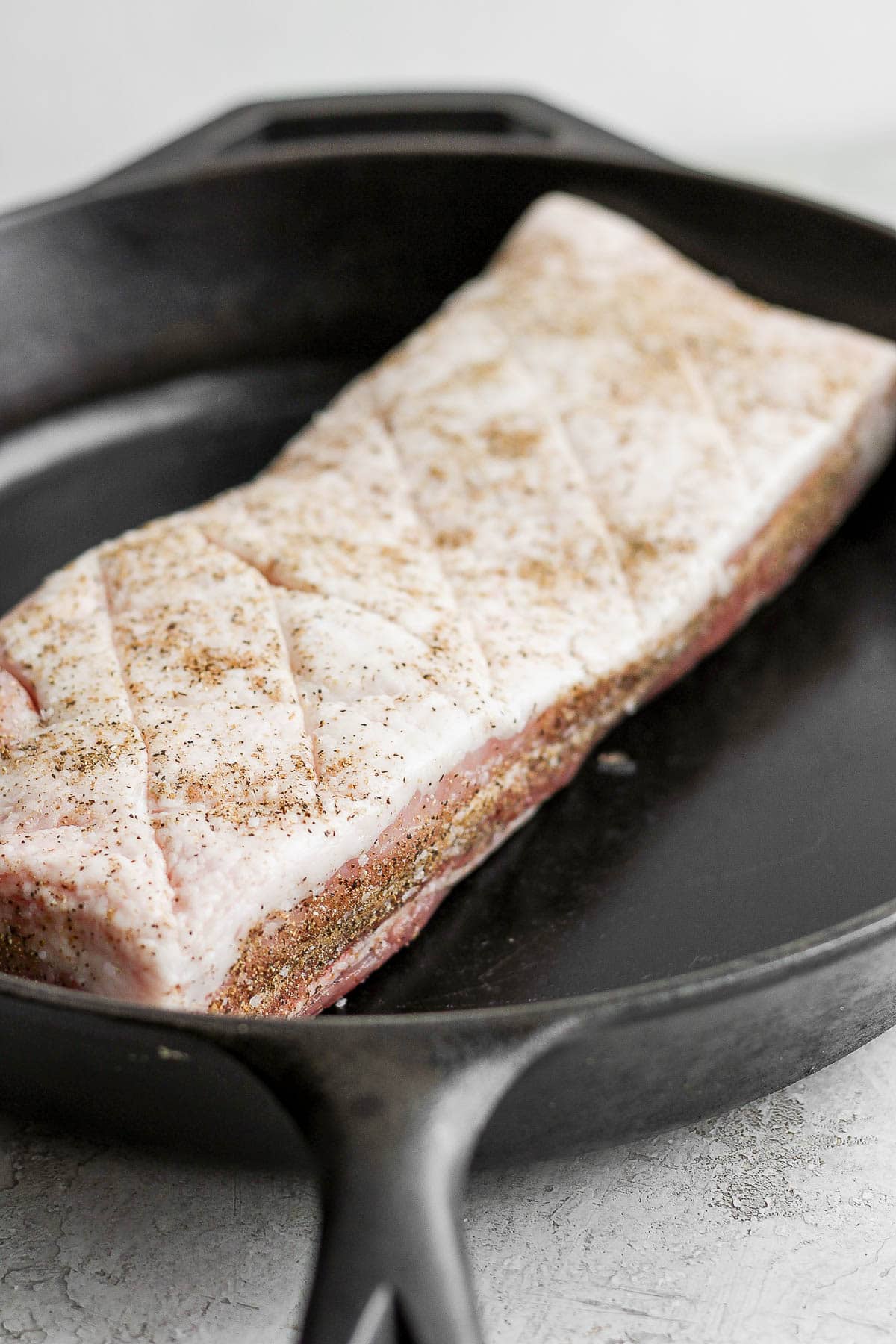 Step Five: After cooking at 450 degrees F. for about an hour (and basting) turn down the temp for approximately another hour (to 250 degrees F).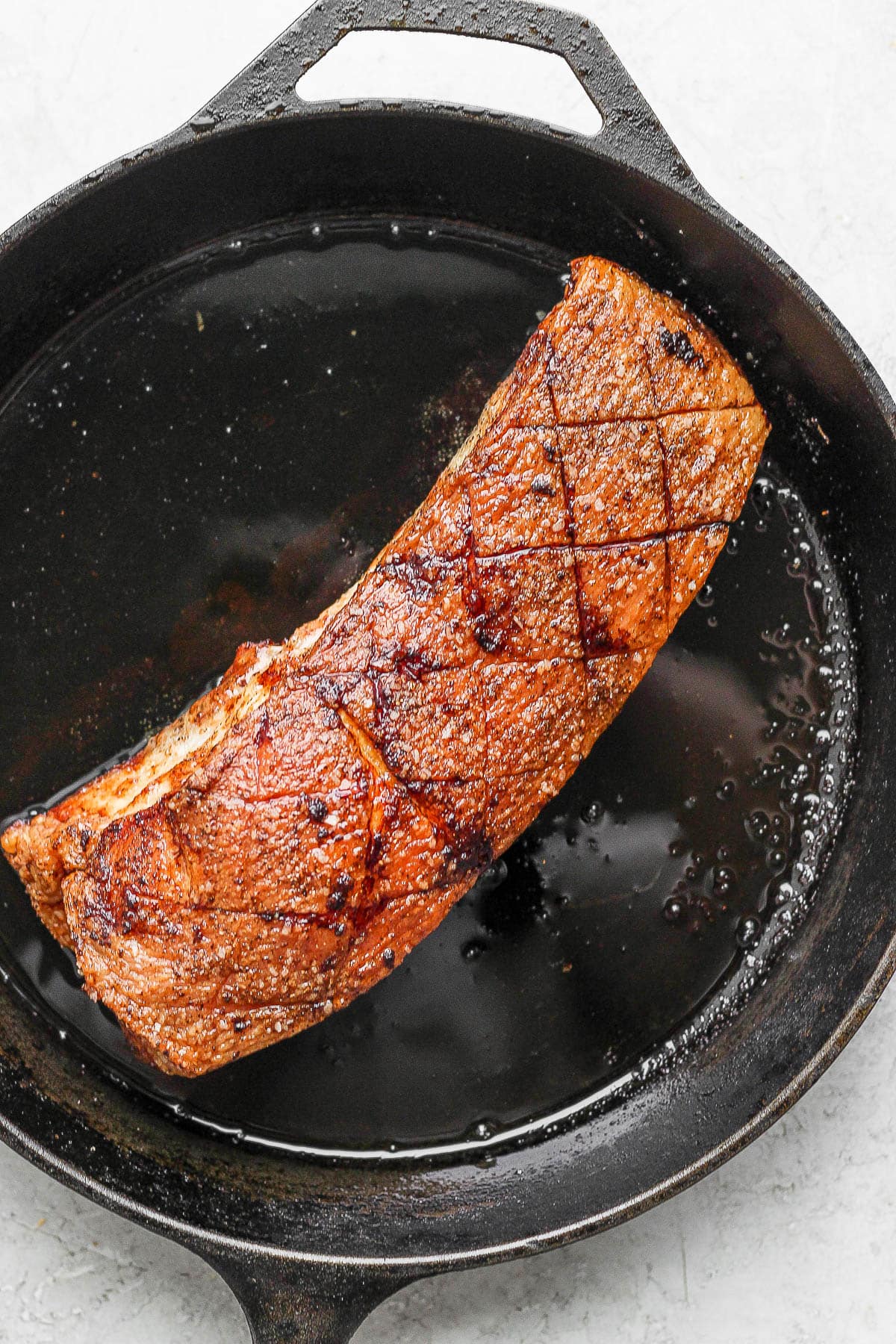 Step Six: Either serve immediately or let cool and store in the fridge overnight. The next day, cut into thick slices and sear on both sides to warm thoroughly before serving however you want!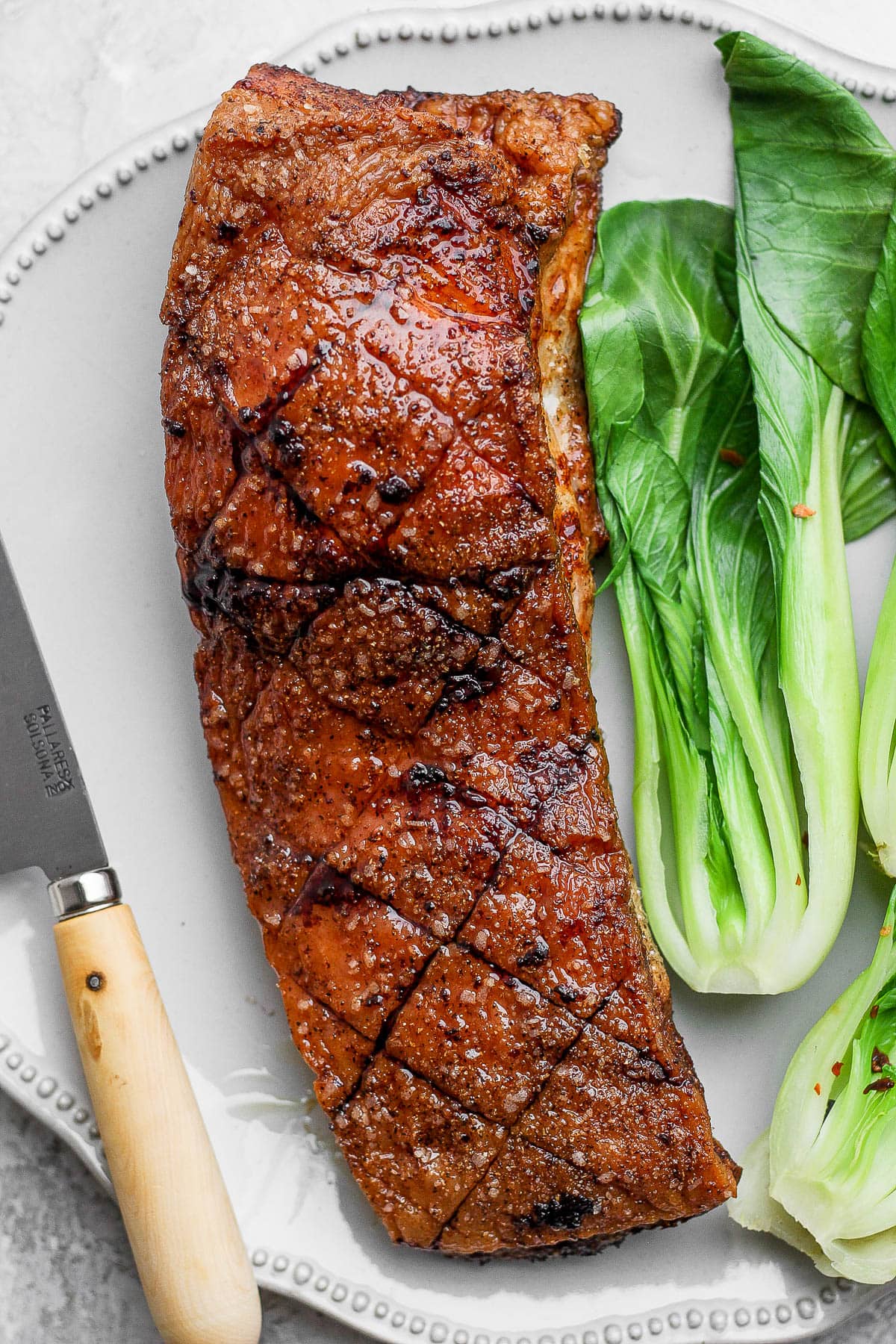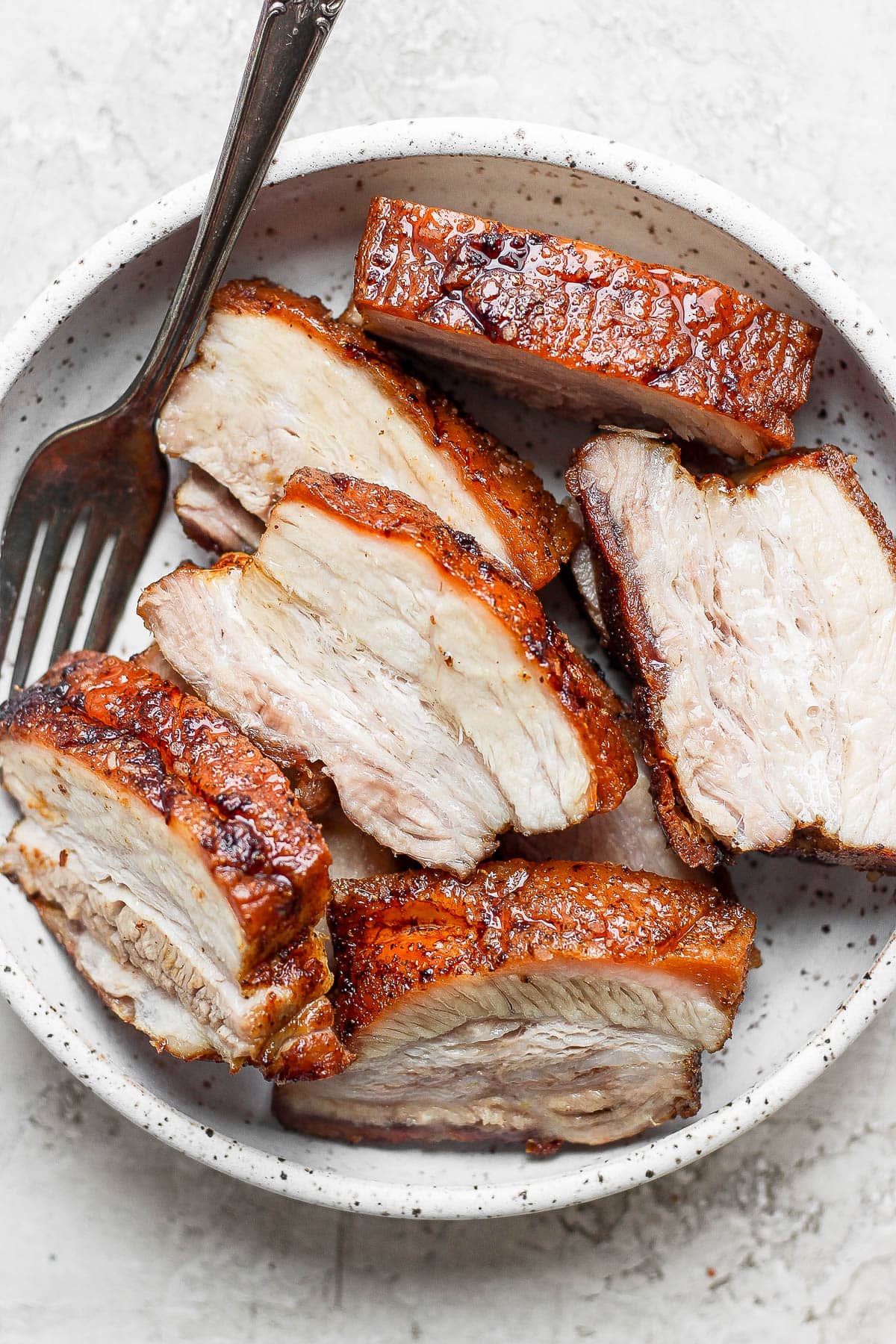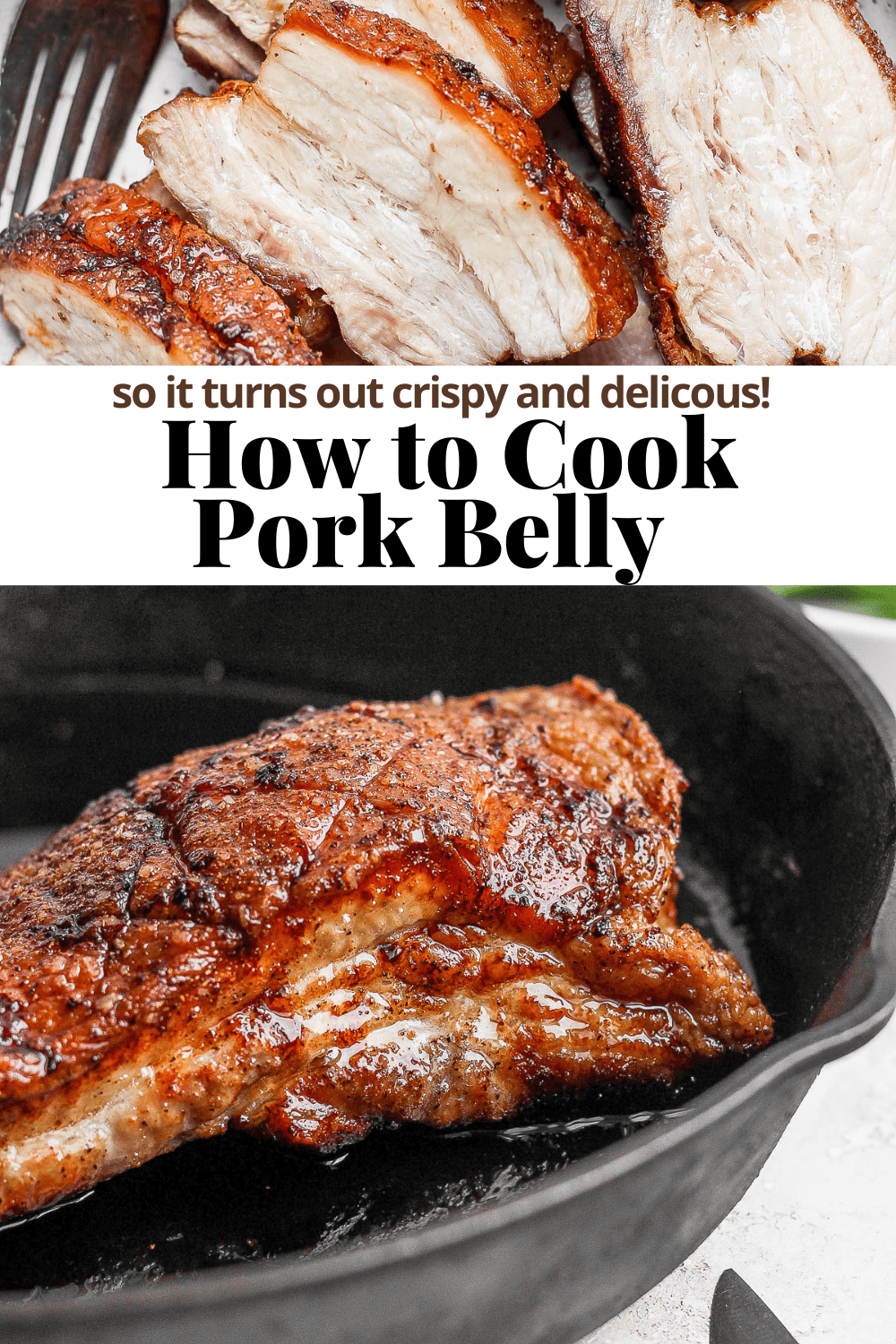 Print