This perfectly creamy Roasted Garlic Hummus is packed with flavor and so easy to make! Made with the most delicious roasted garlic cloves, chickpeas, tahini, lemon juice, olive oil, and a pinch of salt!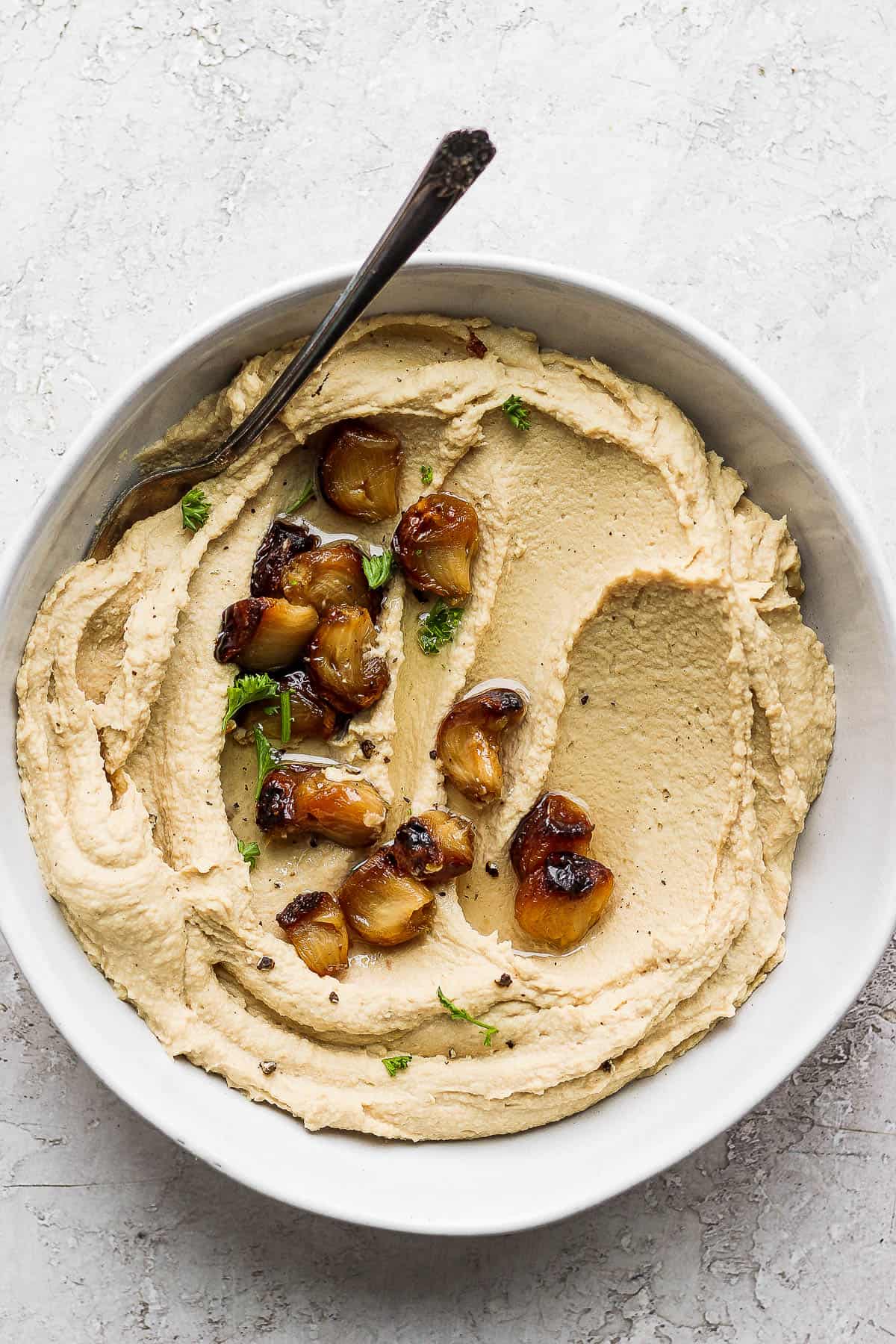 How To Make Roasted Garlic Hummus
First, you can begin making this easy hummus recipe by roasting your head of garlic in the oven. Once the garlic is almost done roasting, you can begin gathering your other ingredients.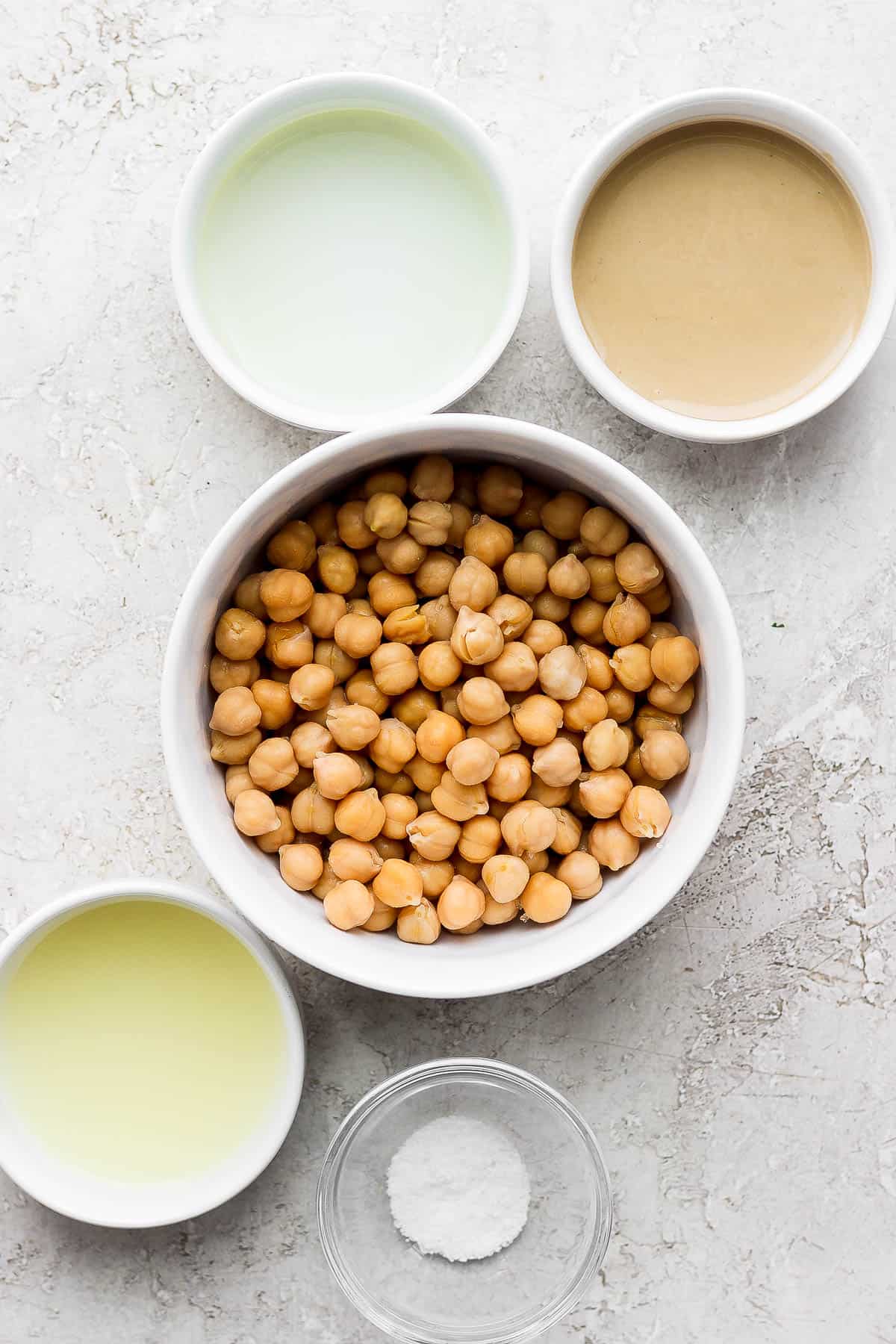 Place all of these ingredients in a food processor or blender with the roasted garlic cloves.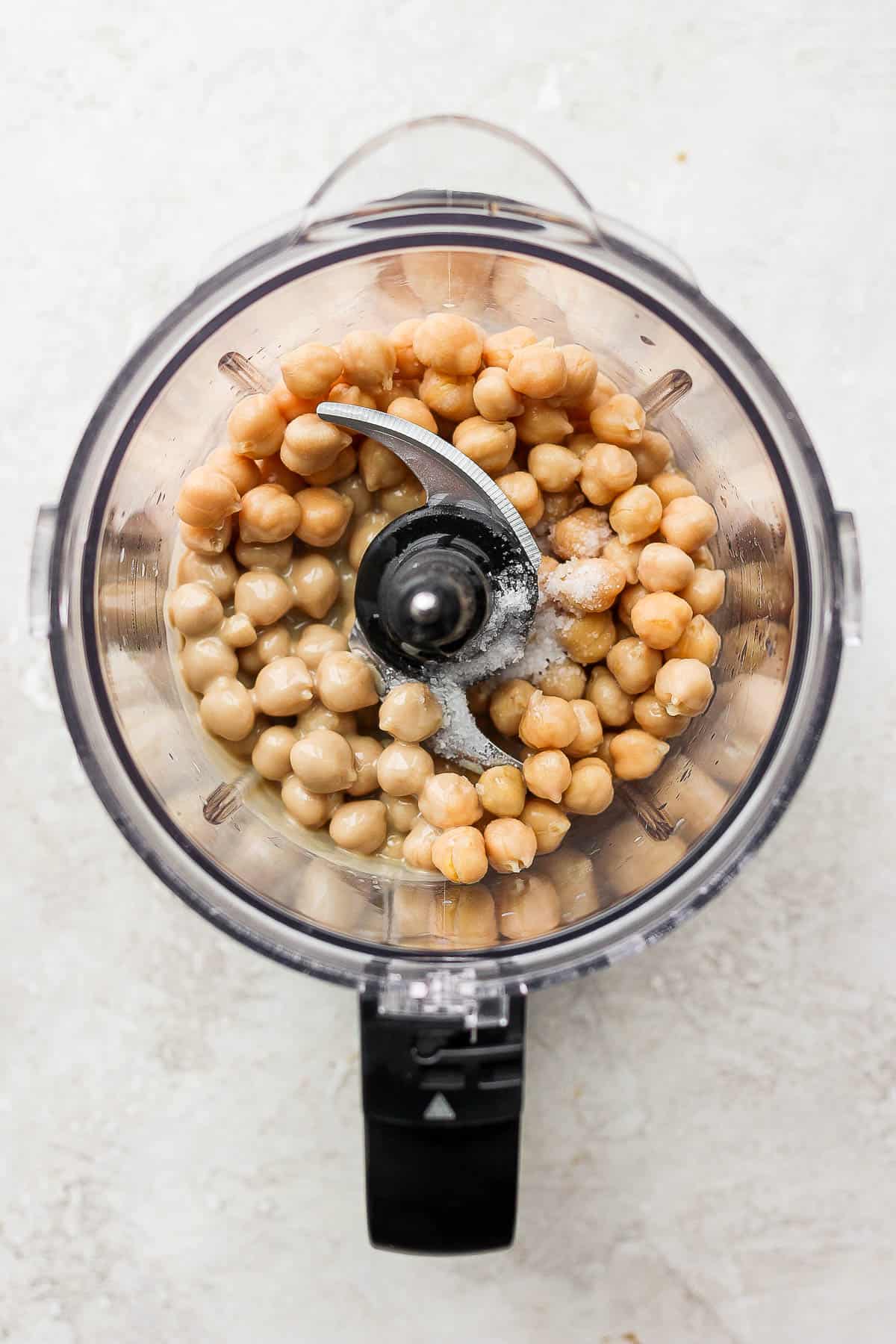 Blend everything together on high for about 2-3 minutes or until it reaches a smooth consistency. Make sure you take breaks in the blending to scrape down the sides to ensure that everything is getting blended.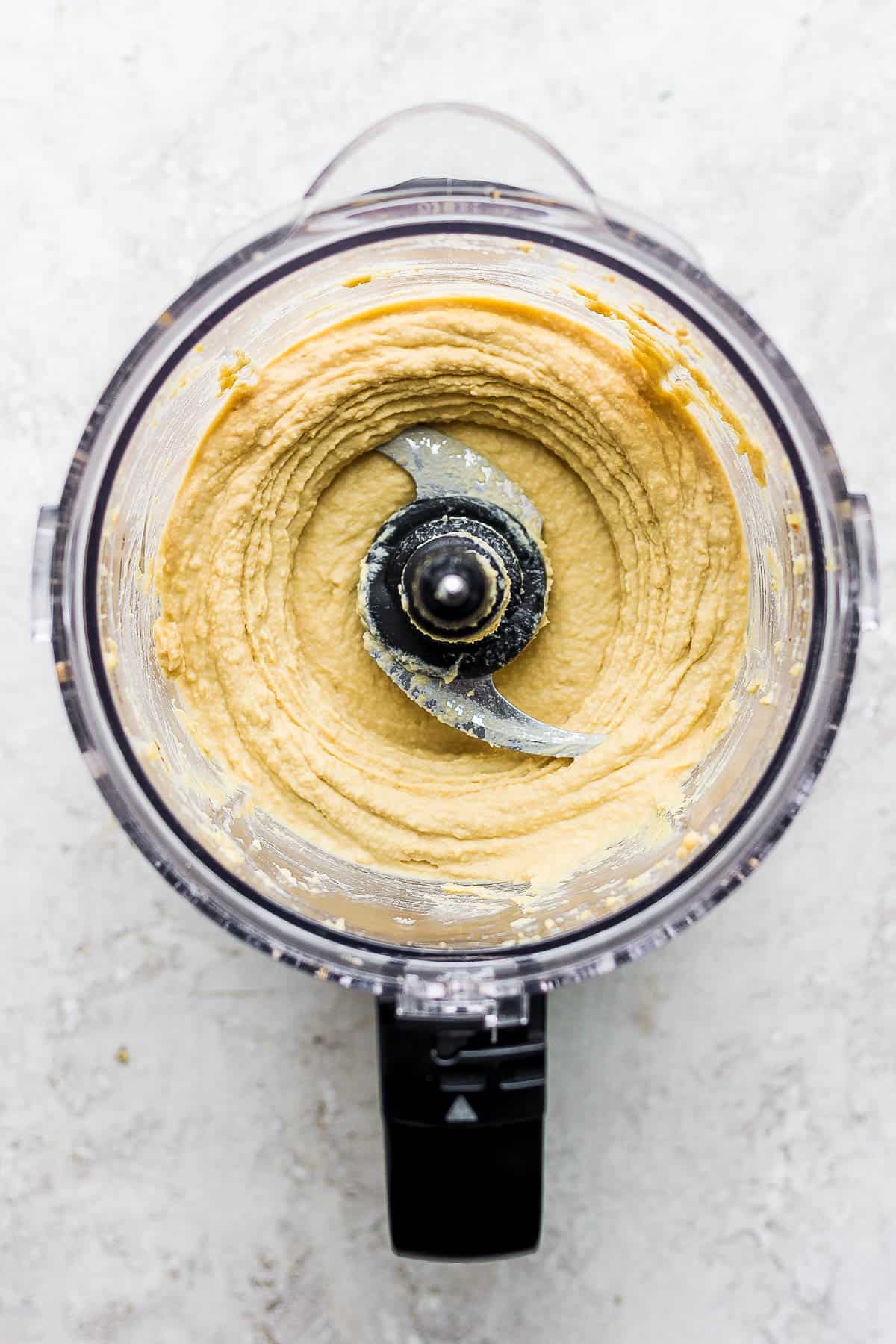 Serve any way you want! We love to place a few more roasted garlic cloves on top because you can never go wrong with more garlic!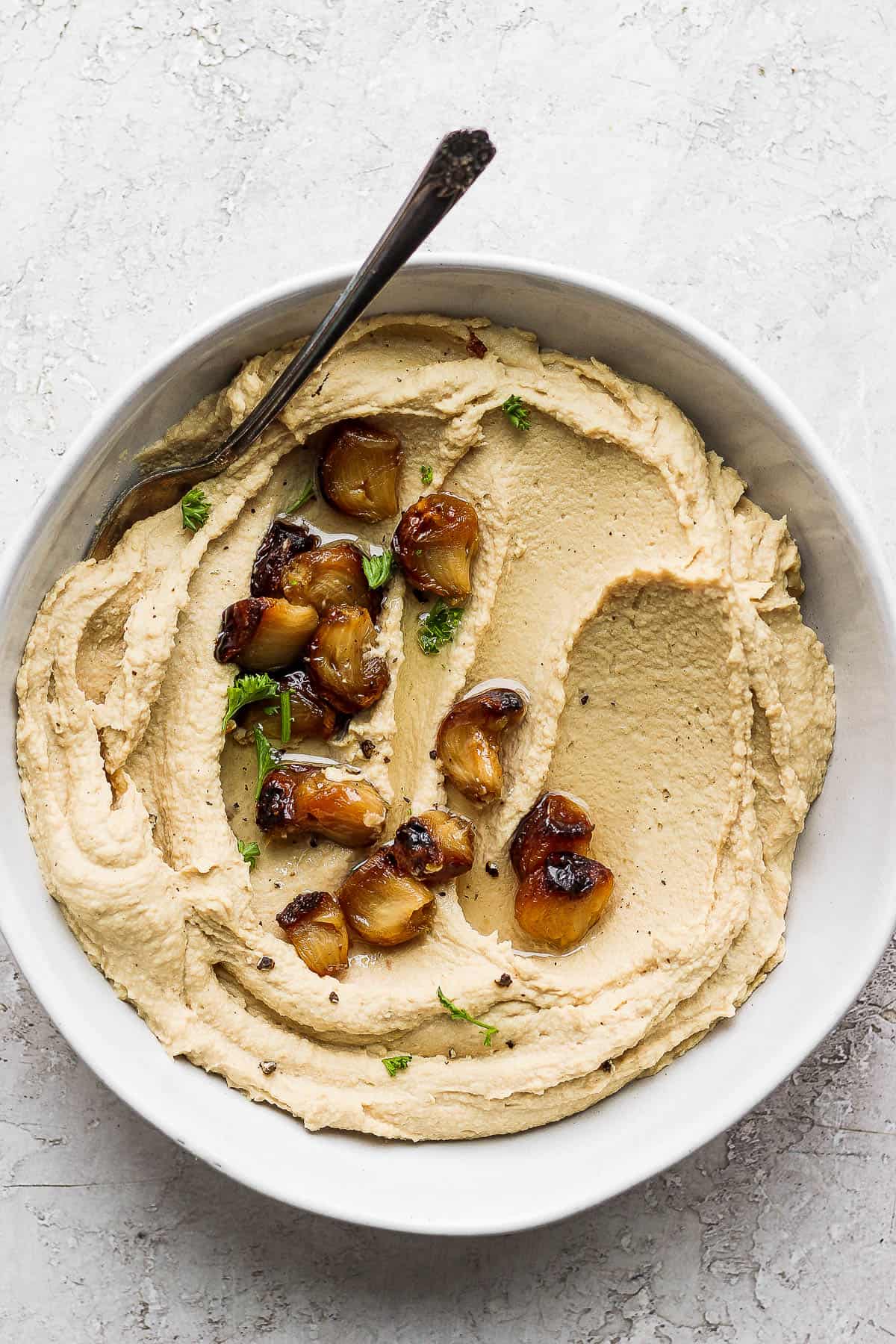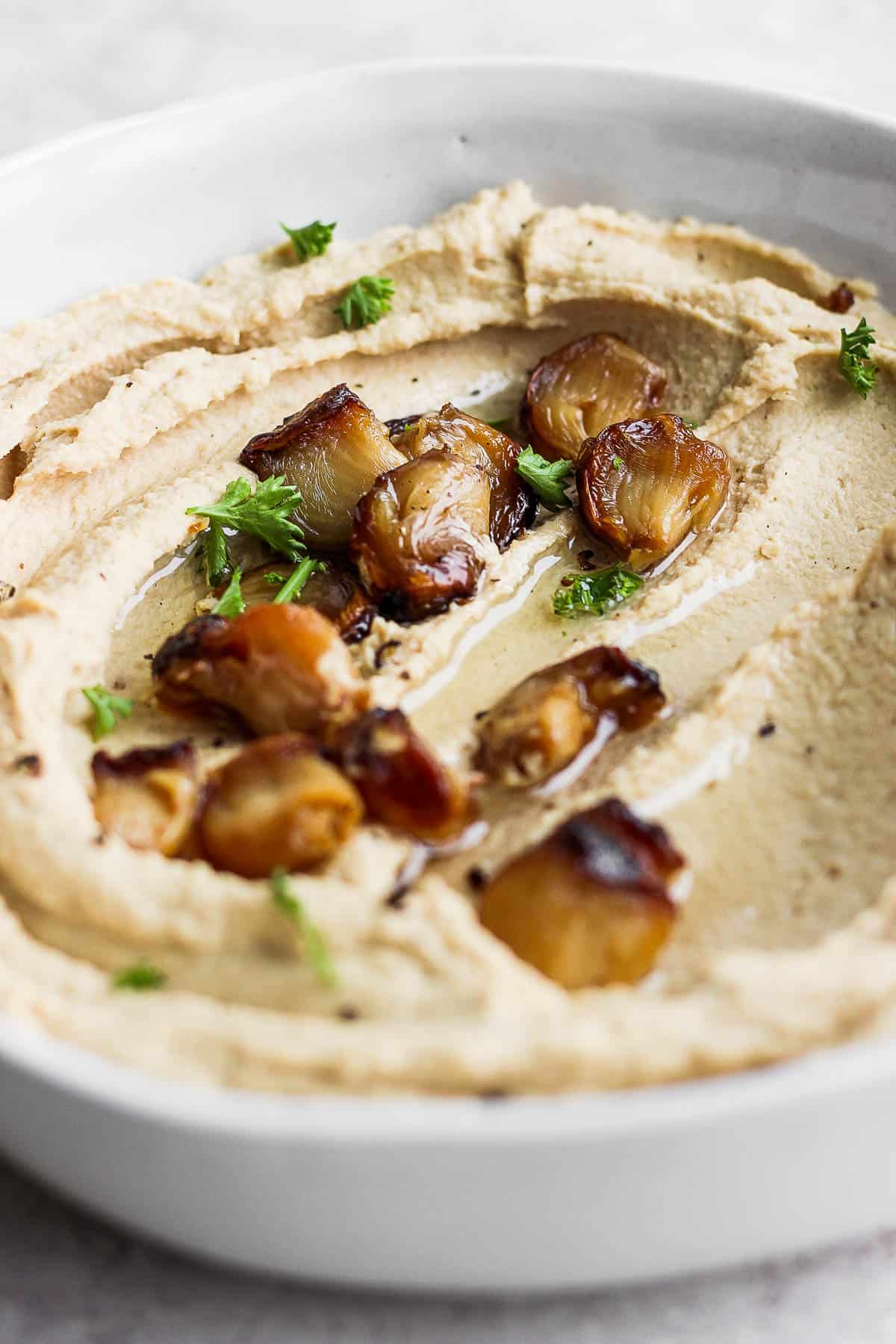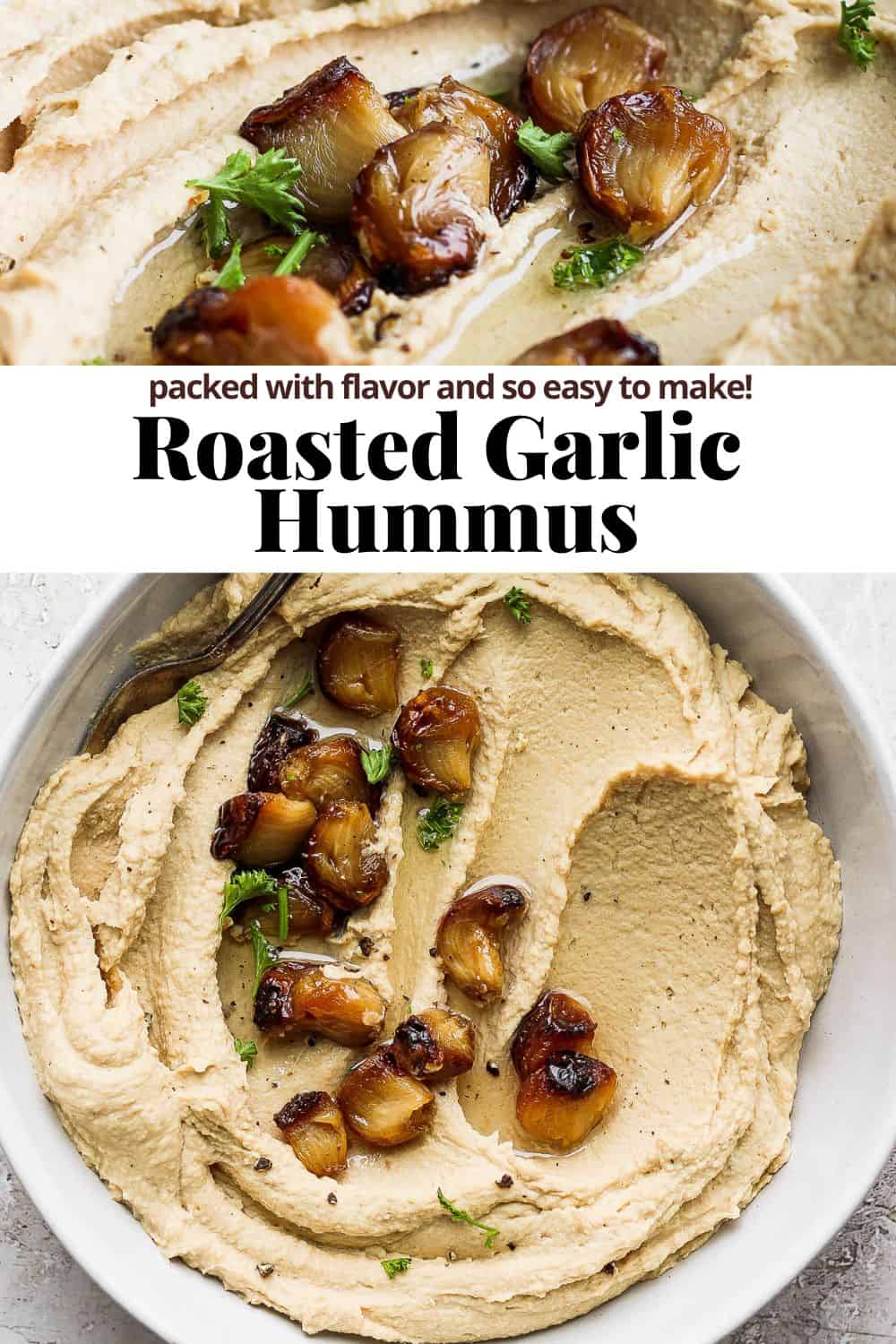 Print