Sous Vide Pork Shoulder – so tender it will fall off the bone!
If you are going try anything in your new sous vide, I would highly recommend this recipe!!!
We make pork shoulder A LOT in this house – one of my favorite recipes of all-time (and the most popular recipe on the blog) is my smoked pork shoulder. It is so amazing and you can't really beat that smokey flavor and crusted outside finish of a smoked pork shoulder. BUT if you are looking for tender, melt-in-your–mouth and fall-apart-tender pork shoulder – I would direct you straight to this recipe!!! (Here is a link to the sous vide I use!!)
You just can't replicate the tenderness with any other method (in my experience!).
Sous Vide Pork Shoulder Temperature
In my opinion, I like the 165 temperature. It really helps you get that fall of the bone tenderness. Feel free to go as low as 145, but the lower you go, the less tender it will be!
First, mix up your homemade rub (Paleo/Whole30) – find the recipe here!!! :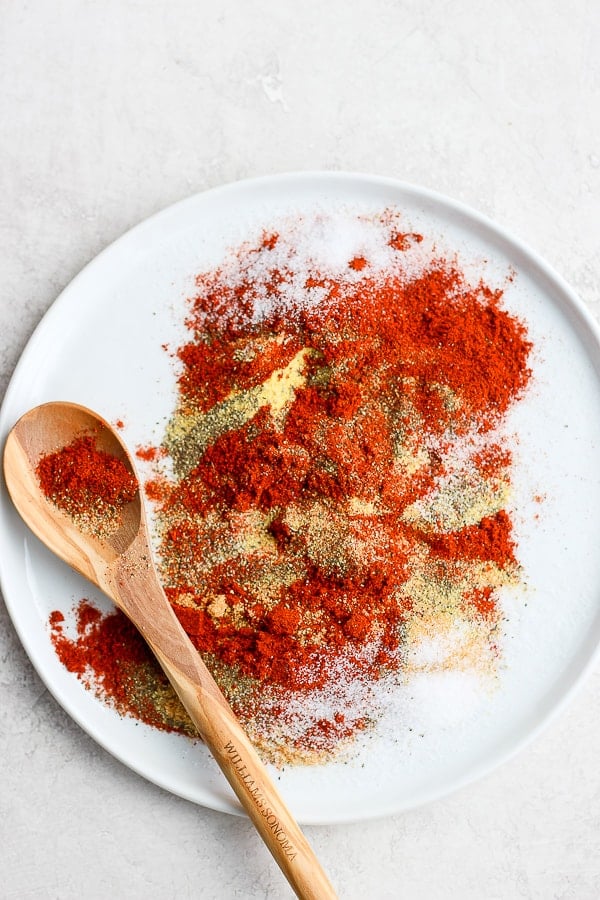 Second, rub pork shoulder with liquid smoke and mustard.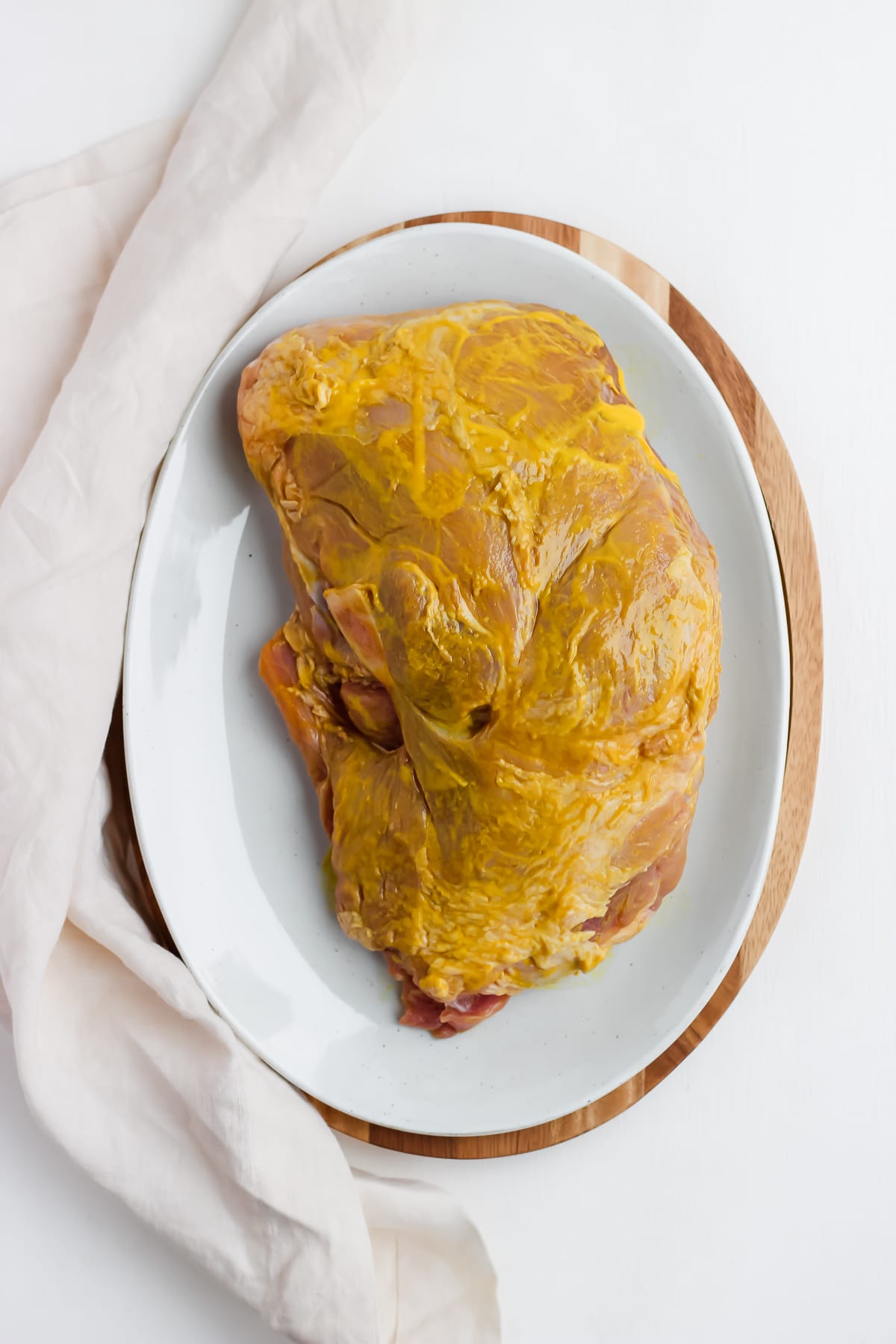 Then, rub with the homemade rub.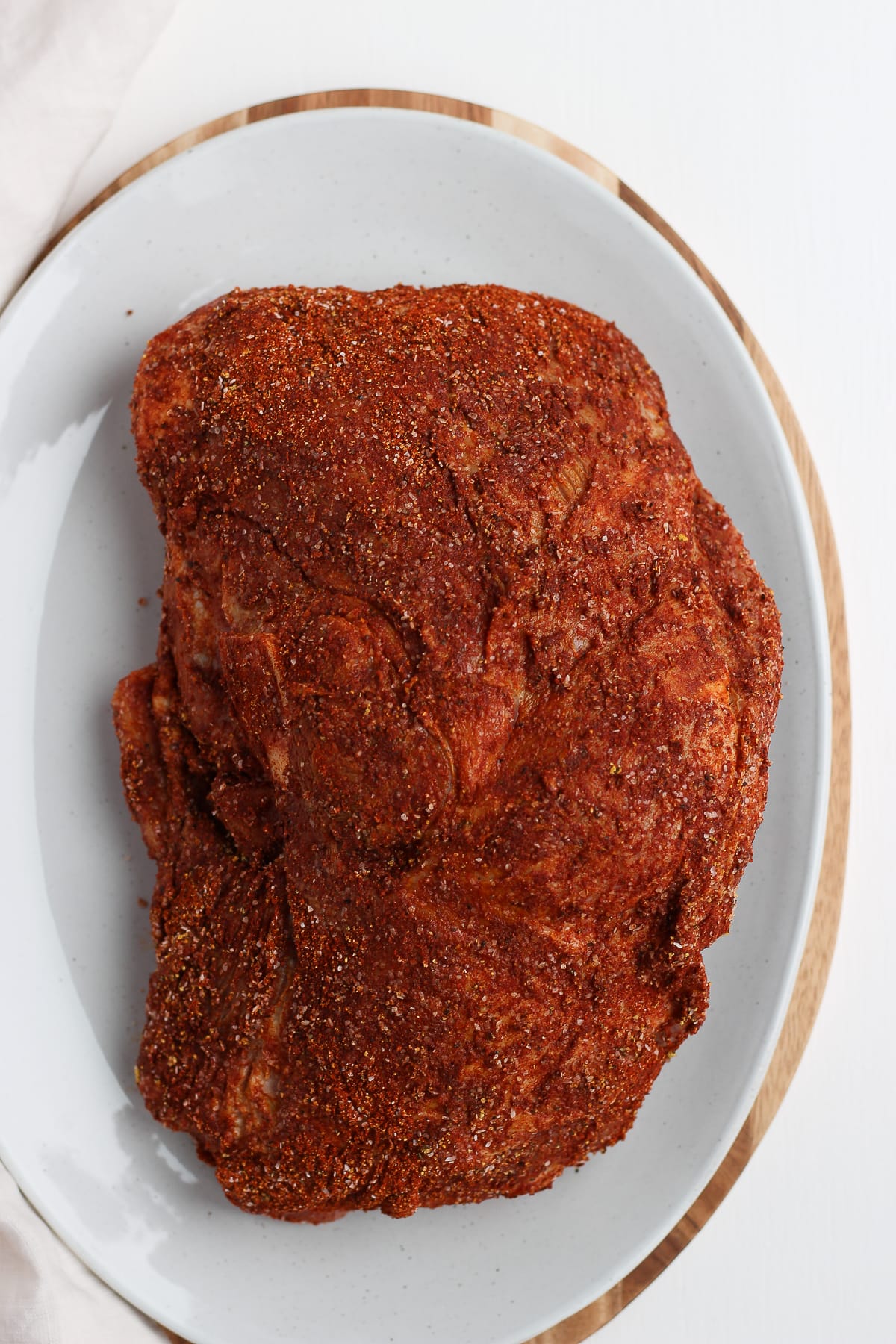 Bring your water to temp.
Place your pork shoulder in sous-vide safe bag and seal; then place in water, ensuring it is fully submerged. (temp will drop for a bit when you initially put in the pork shoulder, that's totally fine – it will come back up).
Remove after 24-28 hours and then place on platter or cookie sheet and finish pulling apart with a pair of forks.
Other recipes you might like:
Don't forget to follow me on Facebook, check out my Instagram account or see what I am pinning on Pinterest!
Print
Sous Vide Pork Shoulder
Author: Erin Jensen
Prep Time: 20 minutes
Cook Time: 28 hours
Total Time: 28 hours 20 minutes
Yield: 10-15 servings
Category: Pork
Method: Sous Vide
Cuisine: American
---
Description
Sous Vide Pork Shoulder – A step-by-step tutorial showing you how to make melt-in-your-mouth pork shoulder in your sous vide!
---
---
Instructions
Take large soup/stock pan and fill until water is approximately 2-3 inches from the top.
Attach sous vide according to manufacturer's instructions.
Set temperature to 165 and set aside and allow water to come up to temp (of course place on a safe surface).
Place pork shoulder on large plate or cookie sheet.
Rub liquid smoke all over.
Rub yellow mustard all over.
Take homemade dry rub and rub all over; make sure you get ALL the nook and crannies.
Place pork shoulder in sous vide safe vacuum sealed plastic bag and seal with food saver.
Once water has come to temperature, place pork shoulder in water and ensure it is fully submerged.
Let cook for 24-28 hours.
Remove from water.
Open bag (there will be a fair amount of liquid in the bag as well) and use a pair of tongs to pull out pork shoulder, leaving the liquid in the bag.
Place meat on a cookie sheet and you can simply use a fork to finish pulling it apart.
Feel free to finish under the broiler for 5 minute increments, if desired.
---
Notes
Feel free to finish off under the broiler, if desired, to crips it up a little bit!
Here is a link to my Smoked Pork Shoulder recipe as well!
Keywords: sou vide, pork shoulder