These delicious Pulled Pork Sandwiches are packed with great flavor and is the perfect way to serve a crowd at your next family dinner, backyard cookout, or for one of your next large gatherings! The combination of tender and saucy pulled pork, creamy coleslaw, and tangy BBQ sauce is out of this world! You will definitely want to add this to your list of easy dinner recipes!
The Best Pulled Pork Sandwich Recipe
There is simply nothing better than a delicious pulled pork sandwich, throw the best bbq sauce on and put it together on your favorite brioche bun – I will take that for lunch or dinner any day of the week. This is a simple recipe that is great for the next day! After you make our easy pulled pork recipe and have loads of leftovers. You can heat up the leftover juices and meat by roasting it in the oven or even broiling it for several minutes.
There is just something about the spicy/smokiness with the self-marinated pork, a little tang from your BBQ sauce, and then the fresh crunch and smell of the purple cabbage and cilantro – all of those flavors melding between two pieces of wonderful bread it is what dreams are made of! They are the best pulled pork sandwiches!
How To Make Pulled Pork Sandwiches
The first steps to making this pork sandwiches recipe are to season and smoke the boneless pork shoulder. If you are using leftover pulled pork that is already cooked, you can simply place it on a cookie sheet in a single layer under the broiler (high heat) for about 5 minutes or until warmed through.
While the pork cooks, grab a large bowl, and mix together all of the quick slaw ingredients. Cover with aluminum foil or plastic wrap and let it chill in the fridge until you are ready to serve.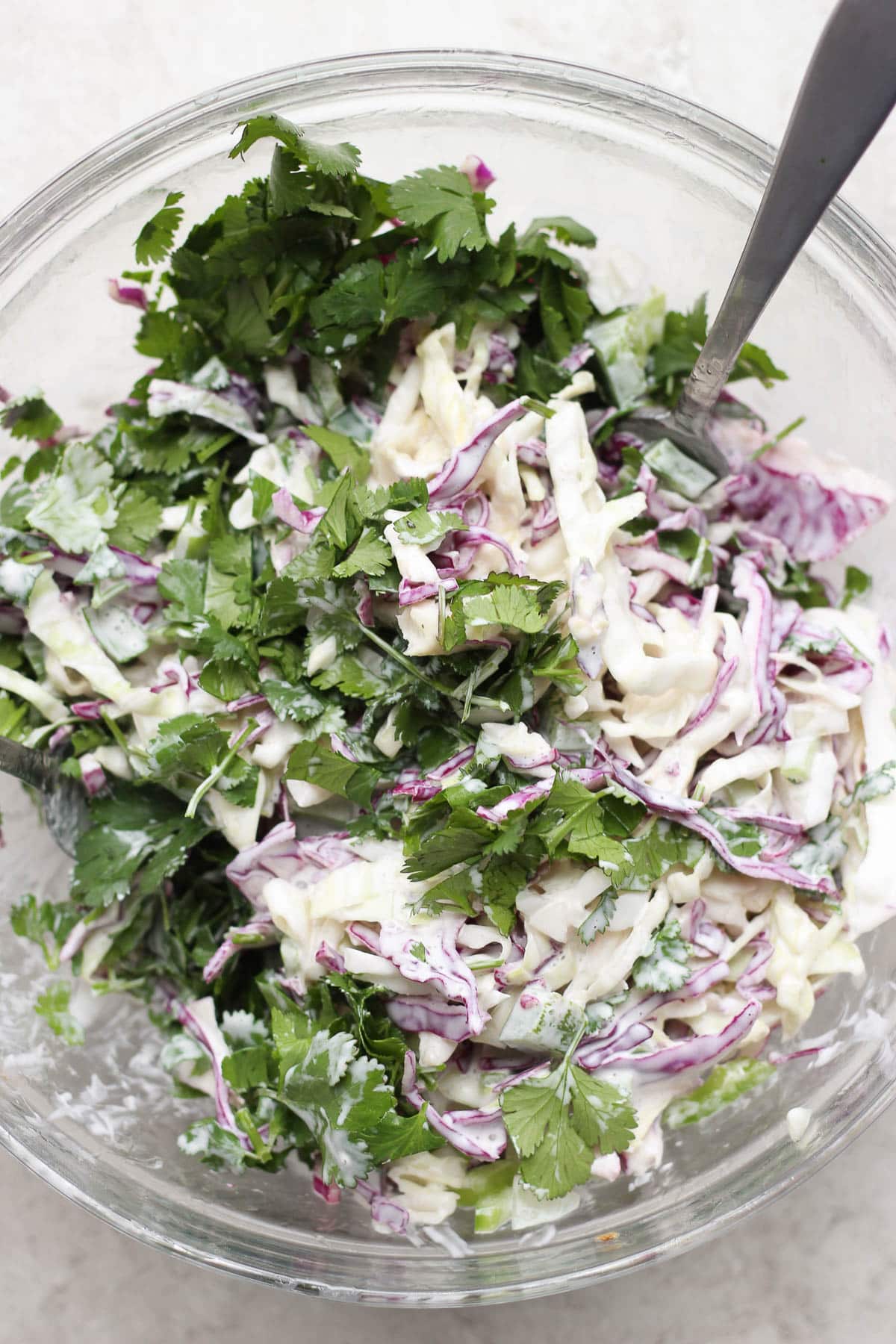 Now it's time for everyone to assemble their own sandwiches. Start with the bottom bun, pile on the shredded pork, pour on the BBQ sauce, and a generous scoop of homemade coleslaw.
Finally, place the other half of the bun on top and enjoy!
Print