Looking for a new, delicious side dish recipe? Look no further, this quick & easy Cheesy Orzo recipe has the best creamy, cheesy texture and is so simple! The whole family is going to love this one!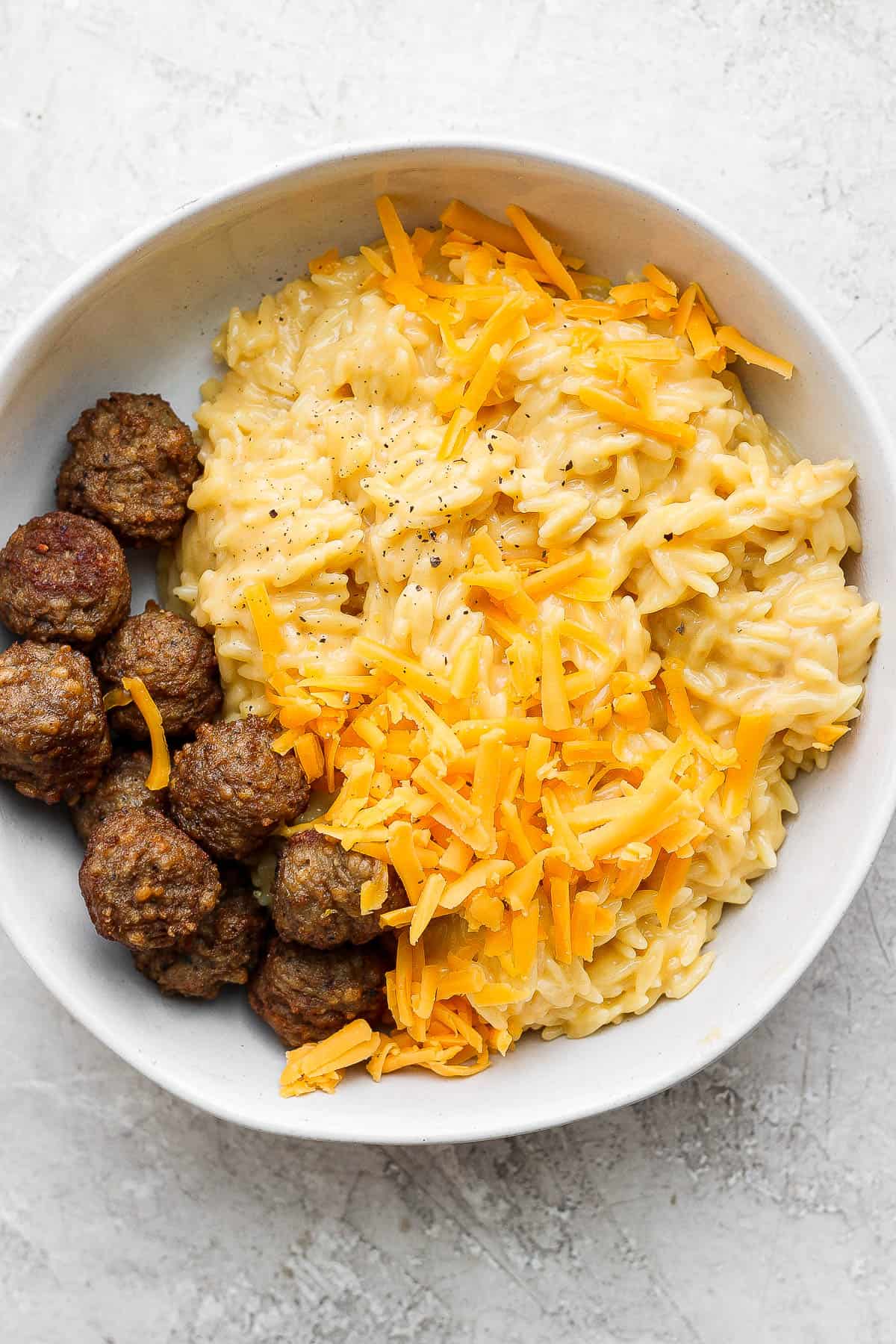 How To Make Cheesy Orzo
To begin this easy pasta side dish, bring the chicken broth and water to a boil in a medium saucepan on medium high heat. Once it begins to boil, mix in the orzo, drop the heat to a simmer and let it cook for about 8-10 minutes or until al dente.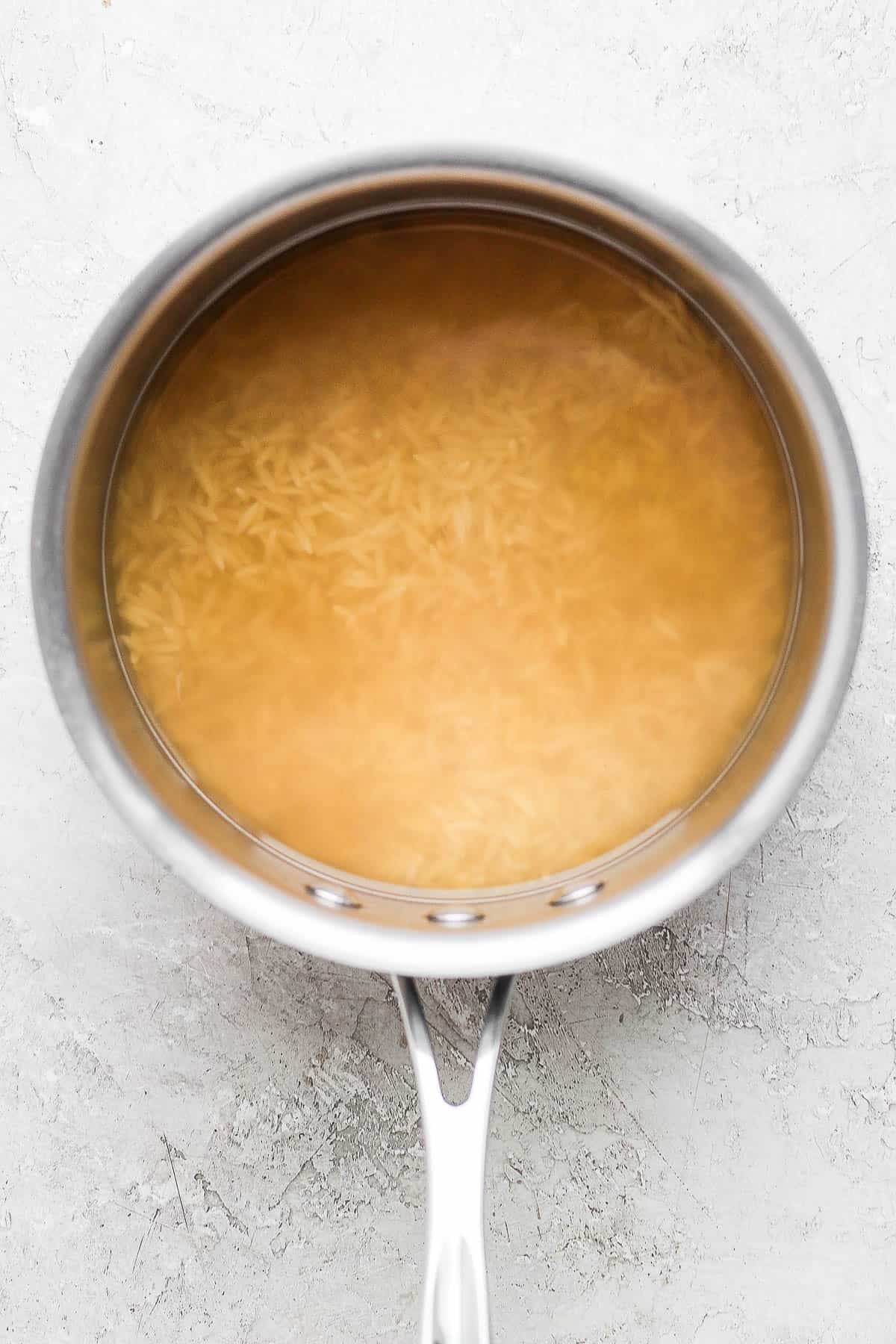 Drain your orzo and place it back in the bottom. Keep the pan off the heat and add the butter, salt, pepper, lemon zest, and cheese to the pot. Mix to fully combine.
Pro tip: reserve about 1 cup of the pasta water to mix with the cheesy orzo if it is a little too thick for you. Just add a little at a time until it reaches your desired consistency.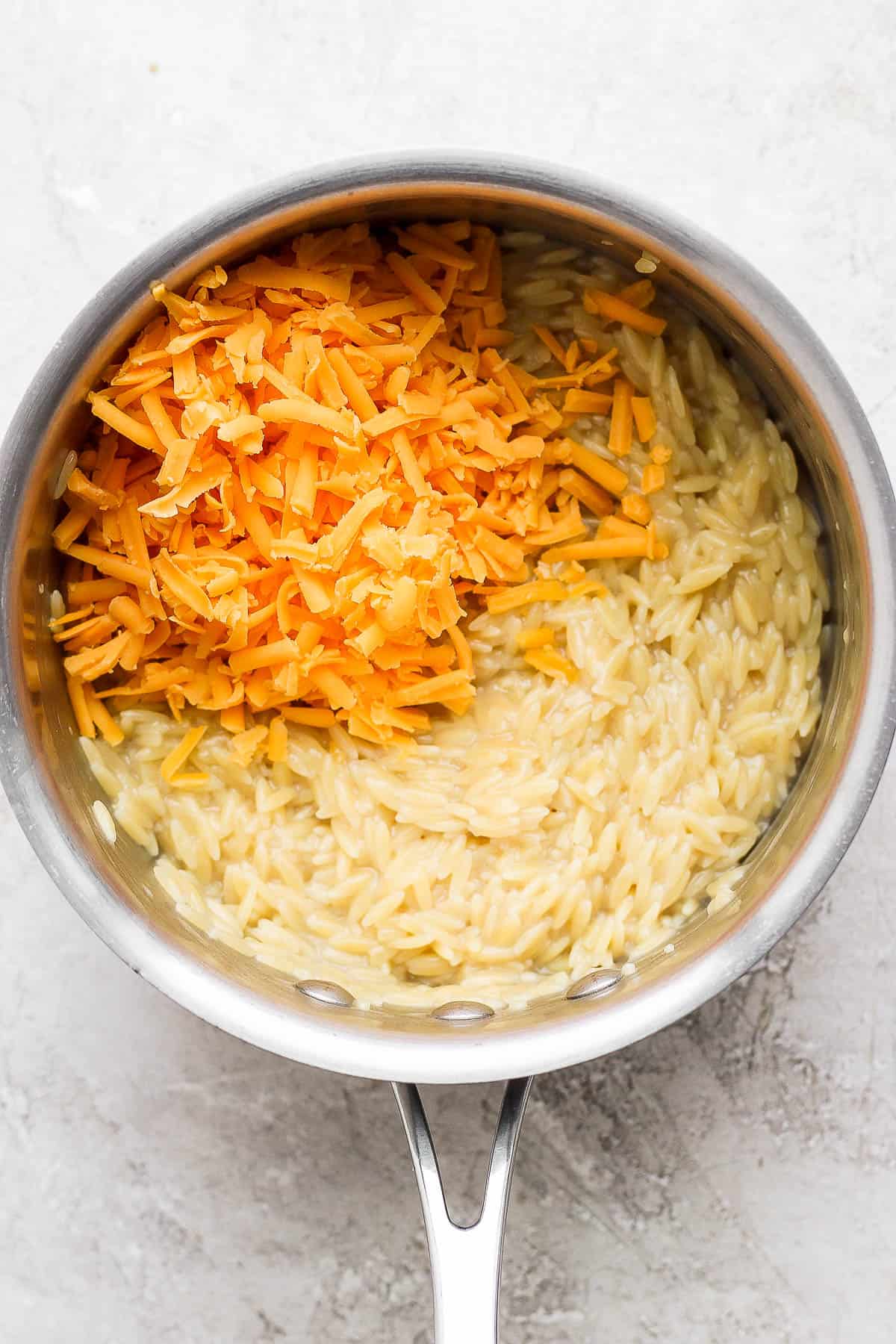 Continue to mix everything together and when it is ready, serve with any of your favorite main dishes!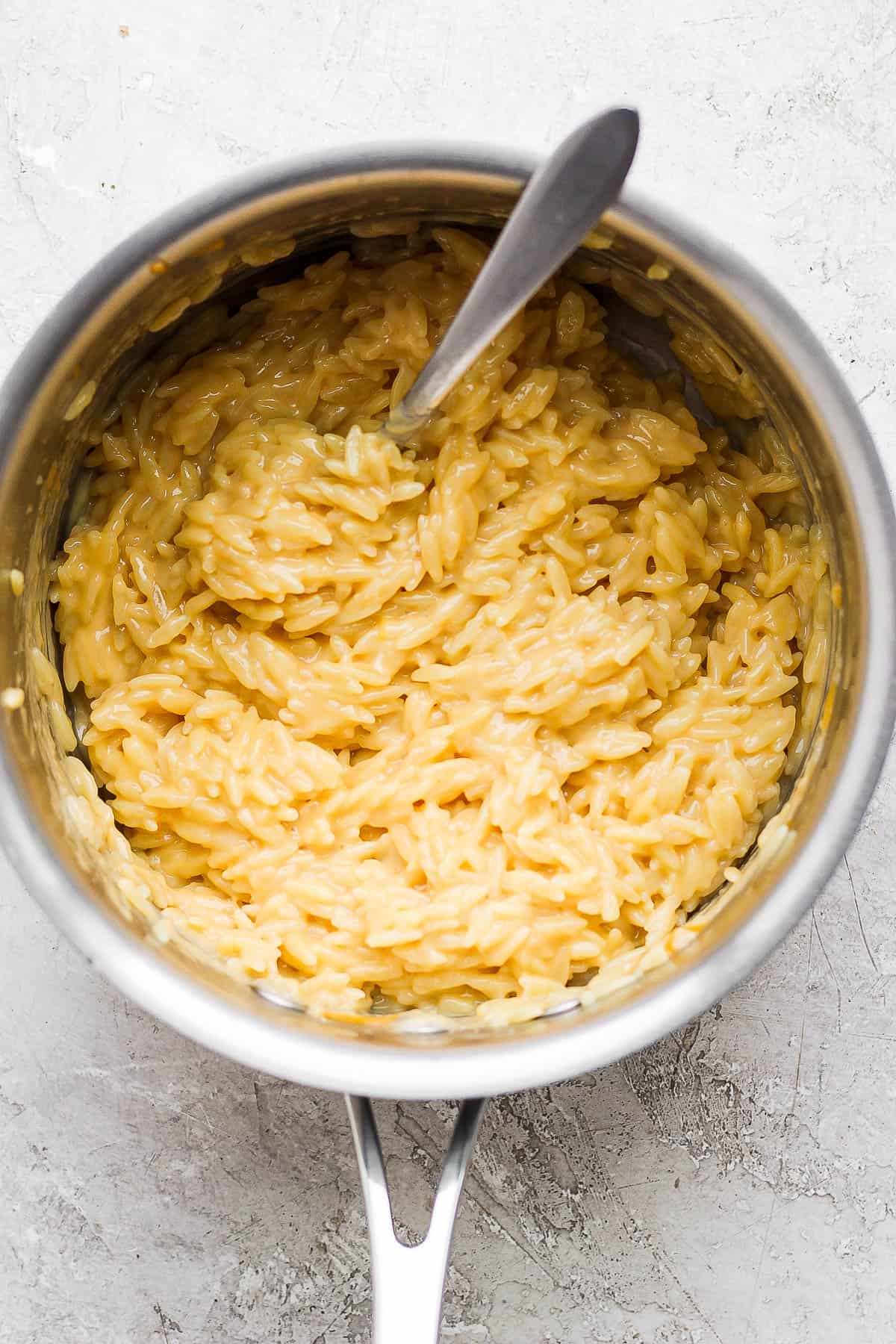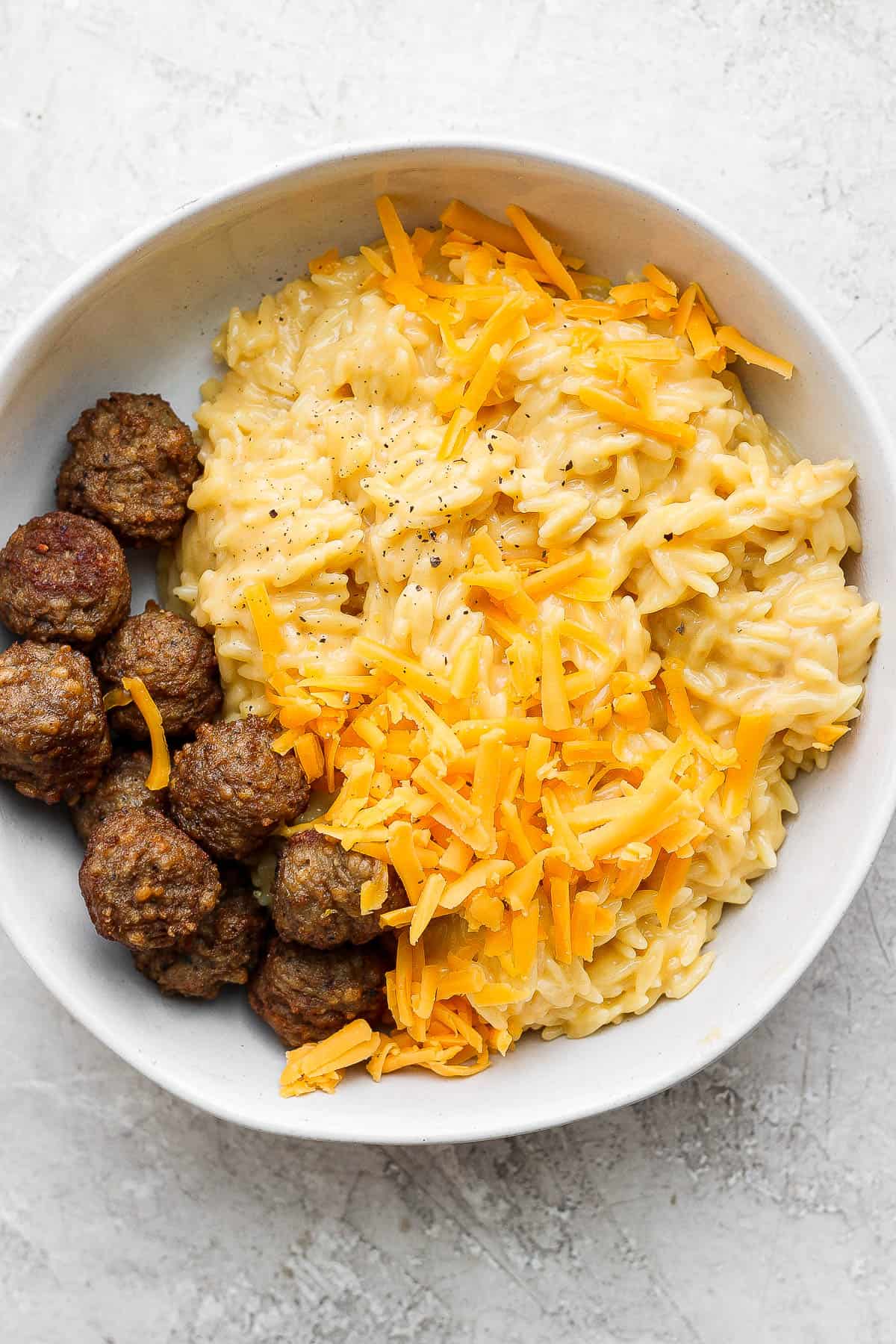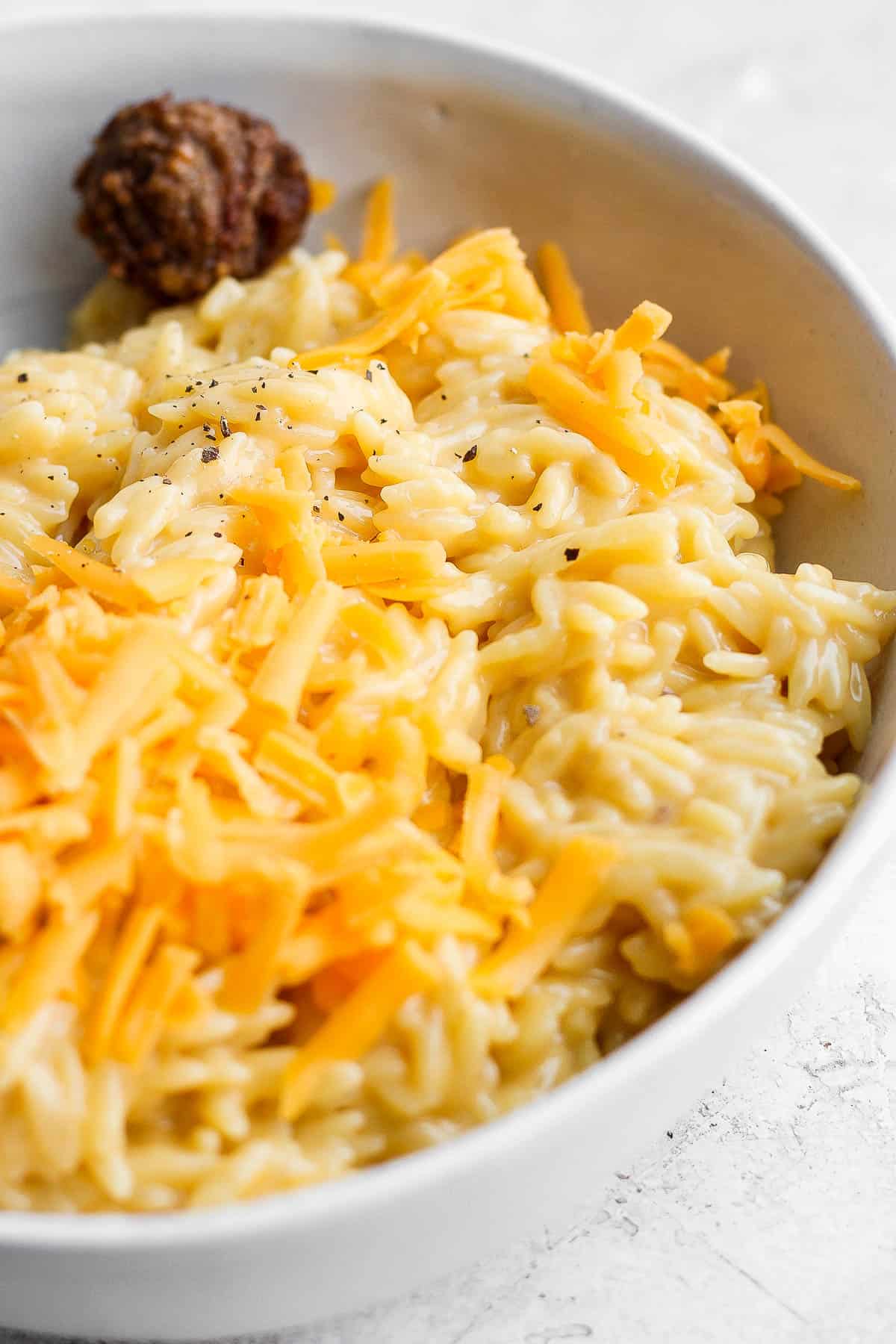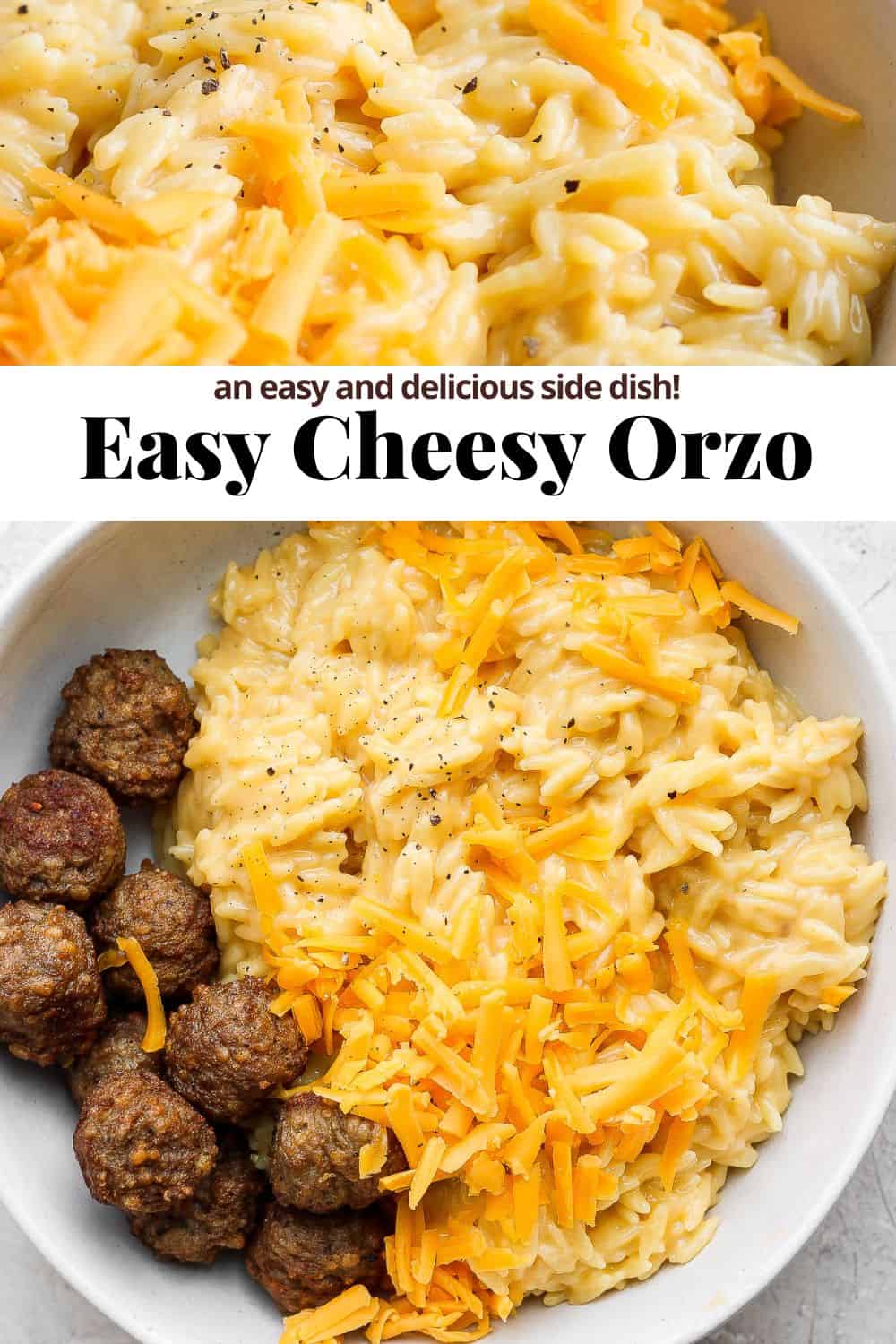 Print