This perfect Honey Mustard Chicken Salad has juicy, tender grilled chicken, crispy bacon, crumbly gorgonzola cheese, fresh blueberries, and the most flavorful honey mustard dressing drizzled on top!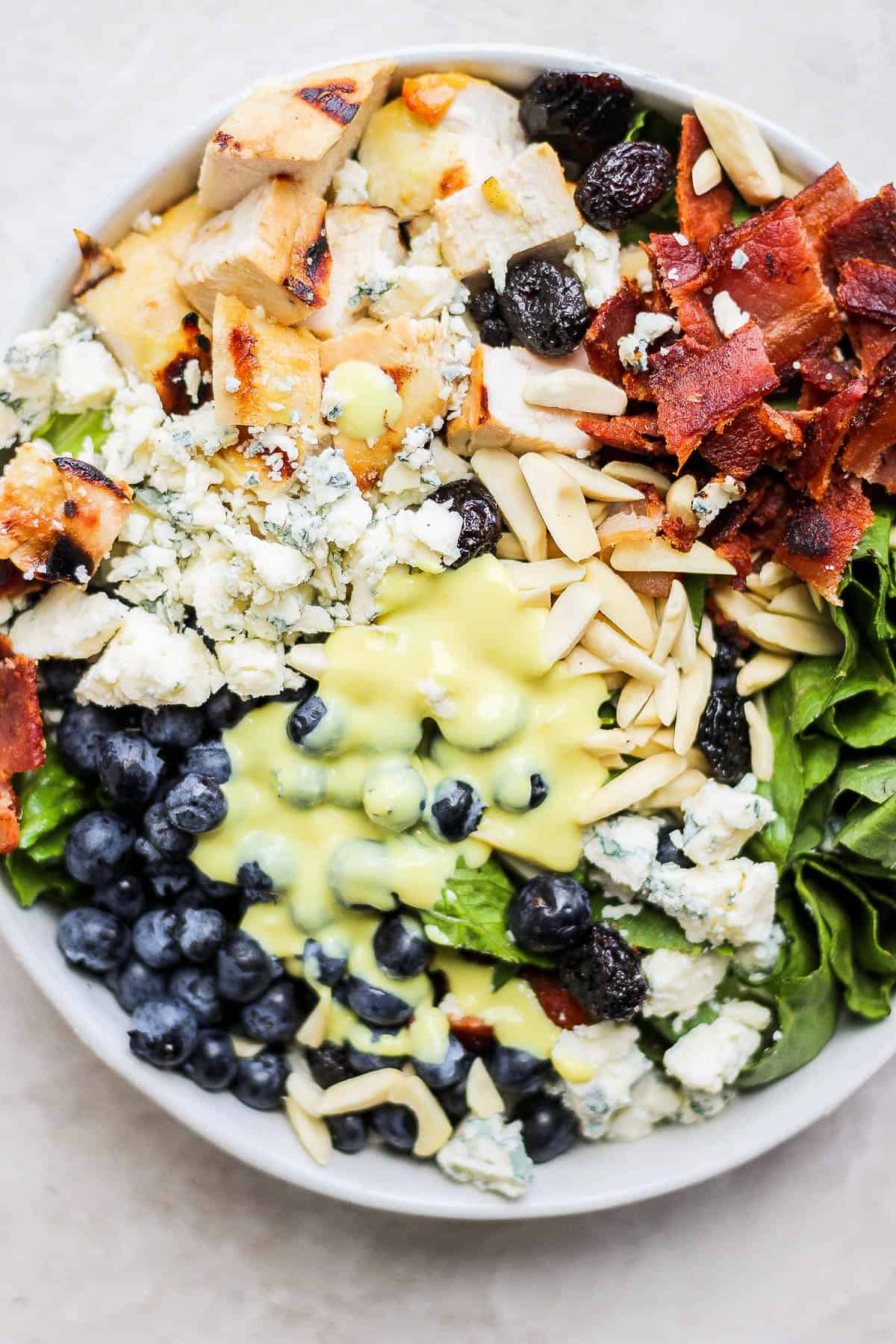 Love Summer Salads – check out our round-up of 20+ Summer Salad Recipes!
What You Will Need
honey mustard dressing – this quick and easy homemade salad dressing can be made in about 5 minutes and is the perfect combination of sweet and tangy flavor. Full recipe is included in the recipe card below!
boneless, skinless chicken breasts – you could also use chicken thighs but we prefer chicken breasts for this salad.
chicken marinade – a simple and delicious marinade that really brings a lot of flavor to your grilled chicken.
romaine lettuce – the perfect base for any summer salad!
gorgonzola cheese – a touch of salty flavor makes for a great topping.
slivered almonds – some crunch and protein tossed on top is always a good idea.
bacon – simply pain-fry a few pieces or toss them in the oven, you can never go wrong with adding bacon.
fresh blueberries & dried cranberries or cherries – a bit of sweetness to round out all the amazing flavors going on here!
What Salad Dressing Goes Well With A Honey Mustard Chicken Salad
In the recipe card below we gave you the directions for a simple, creamy homemade honey mustard salad dressing that you can make right at home in only 5 minutes! And once you start making homemade dressings, you will never go back. So simple and made with real ingredients that you probably already have in your kitchen. If you decide that you do want to pick some up at the store, we love this for a store-bought option!
Topping Options
This salad is absolutely amazing with the toppings we used in the photos but we also know sometimes it is fun to change it up so other topping options could be – avocado, corn, hard-boiled eggs, or some strawberries. Let us know your favorite topping combination for this salad!
Make Ahead or Meal Prep
If you are looking to make this salad ahead of time or meal prep it for the week, you can definitely do that! You could easily chop up the lettuce, grill the chicken, mix up the dressing, and cook the bacon ahead of time. Just store the pieces in the fridge separately. The fresh items together, the items that need to be reheated together, and then the dressing by itself so that it isn't getting everything soggy.
How To Make A Honey Mustard Chicken Salad
You can begin by mixing up the simple homemade honey mustard salad dressing.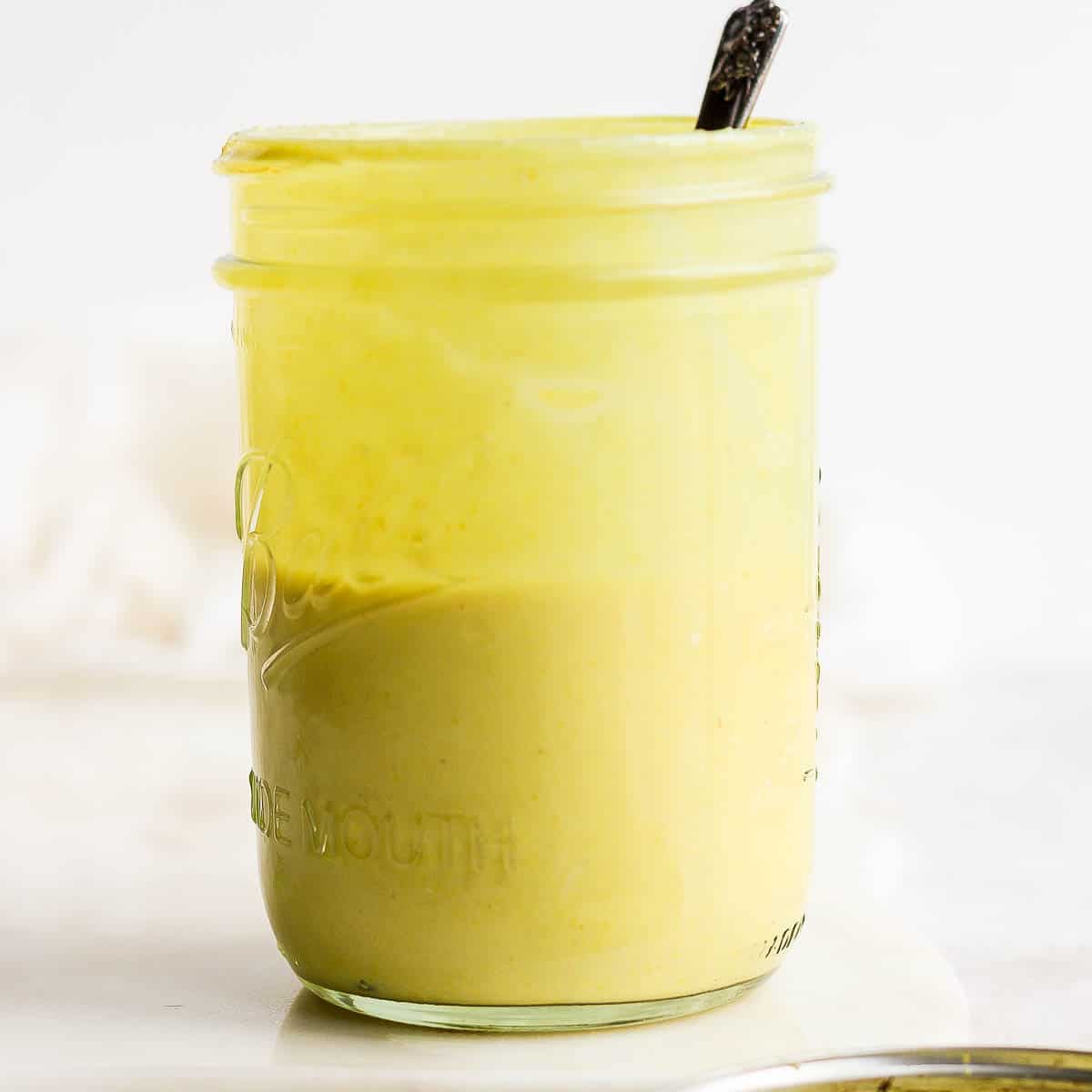 Then mix up the chicken marinade and pour it over the chicken breasts in a shallow baking dish.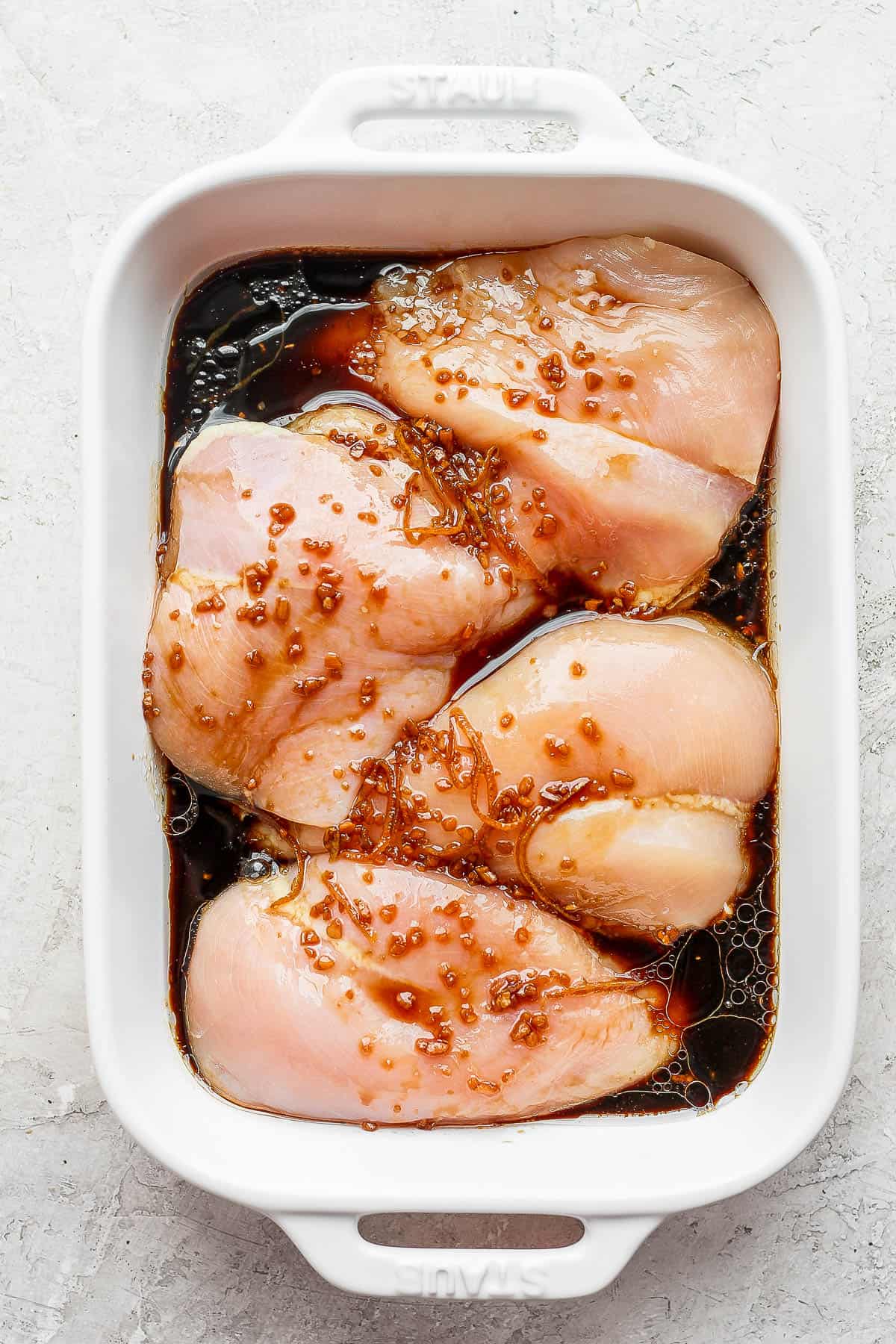 Once the chicken finishes marinating you can place them on preheated grill grates and cook them on medium heat for 4-5 minutes on each side.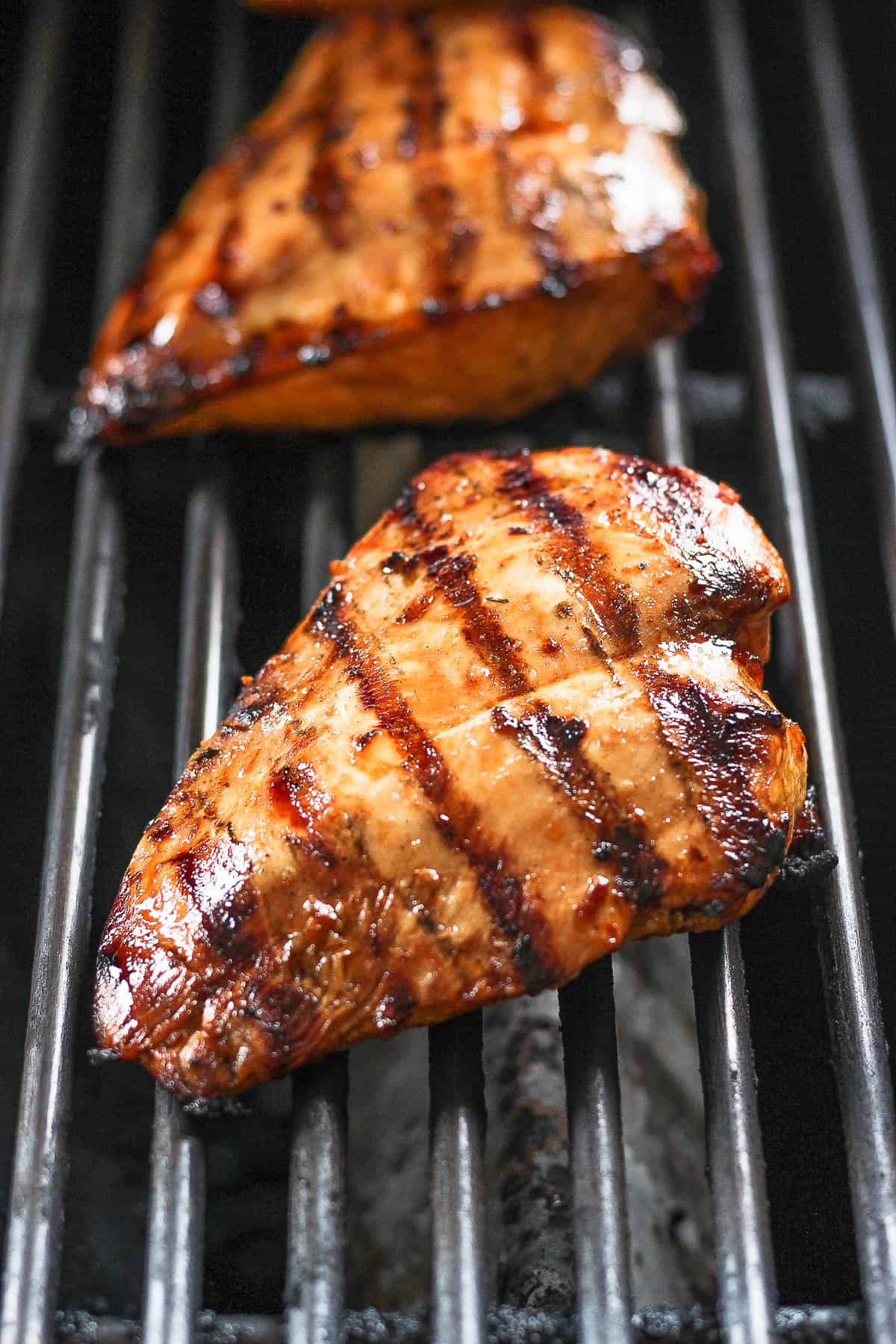 Let the chicken rest and then chop into pieces.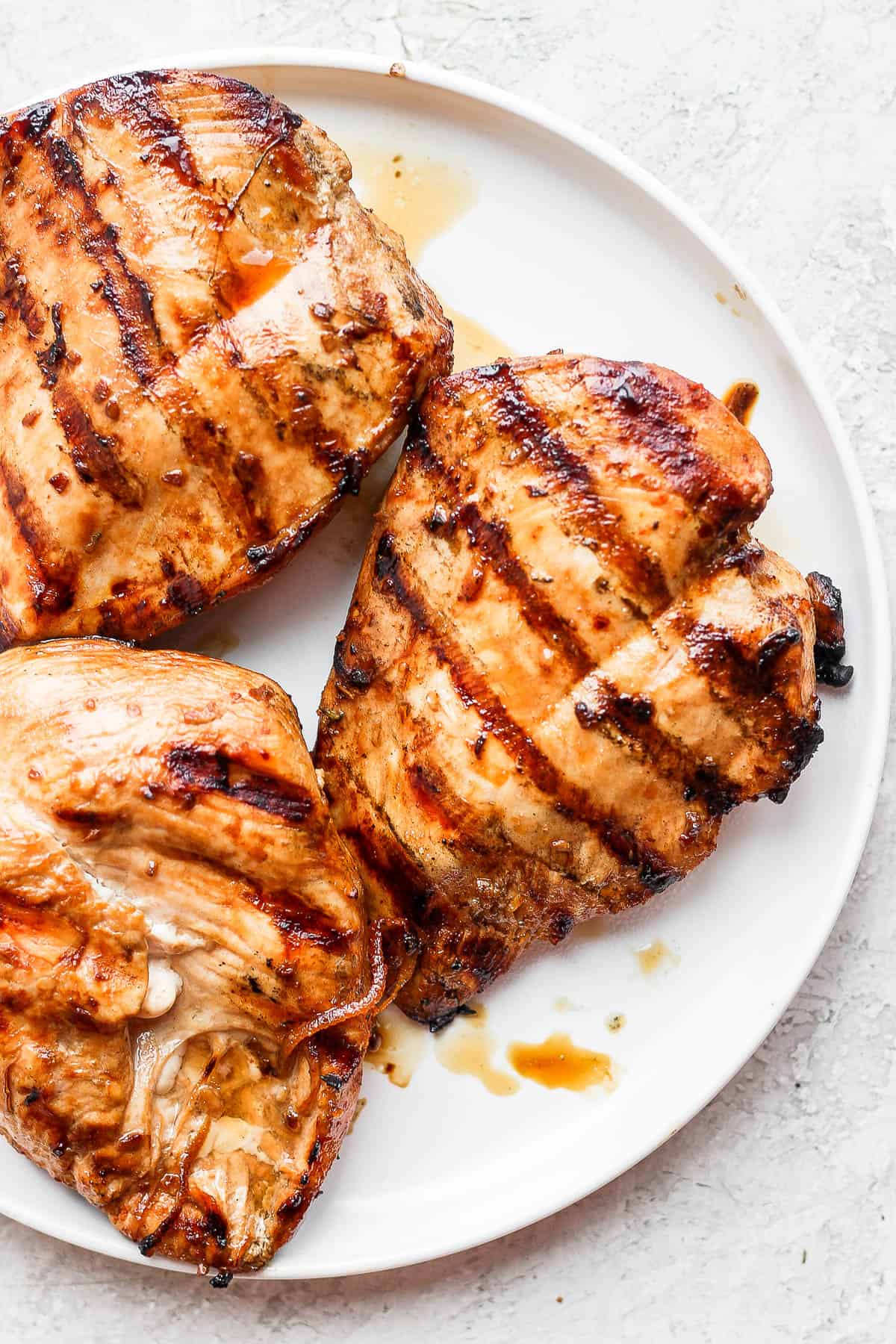 Next, prepare all of the other ingredients, assemble your salad, and drizzle generous amounts of the dressing on top!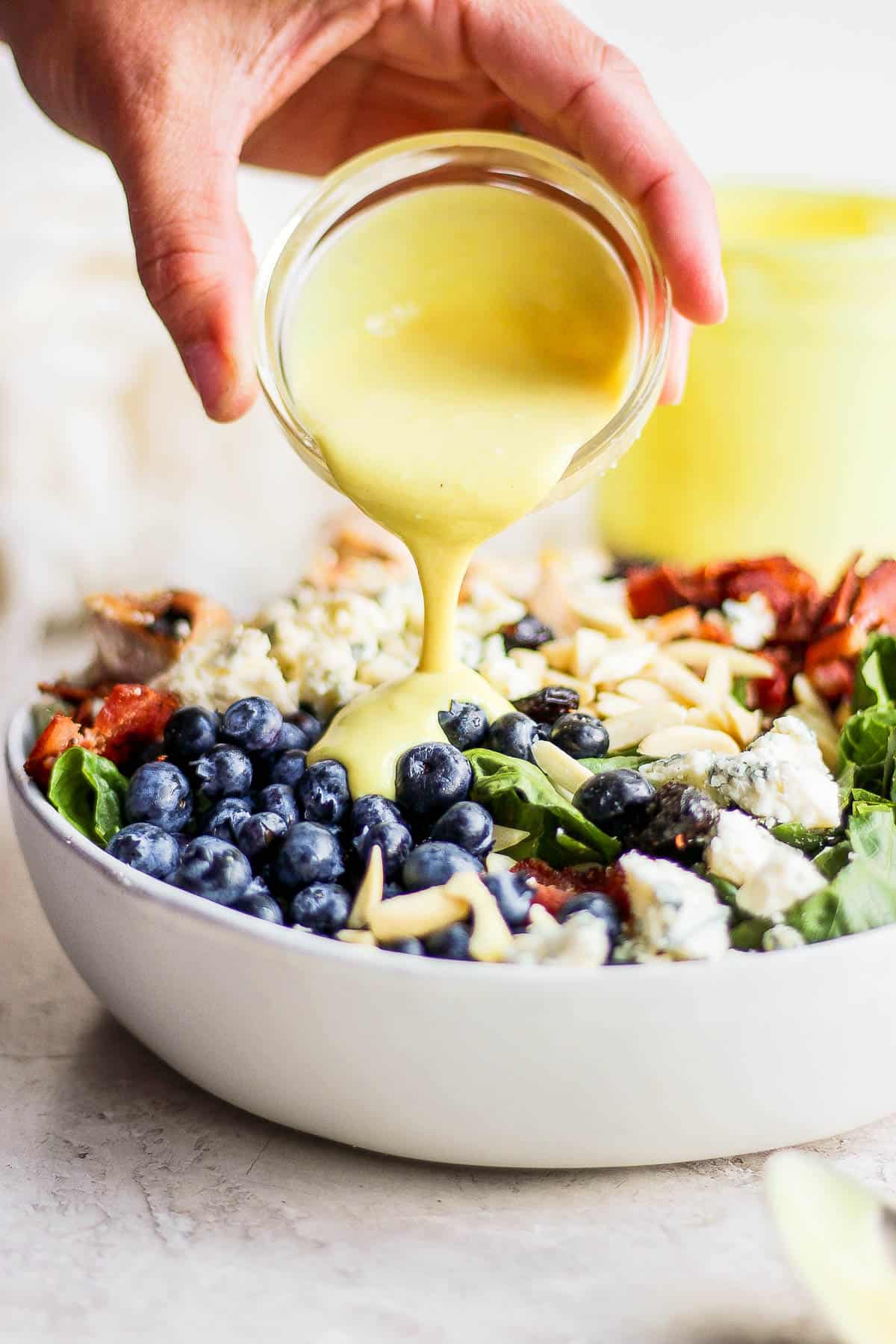 Enjoy!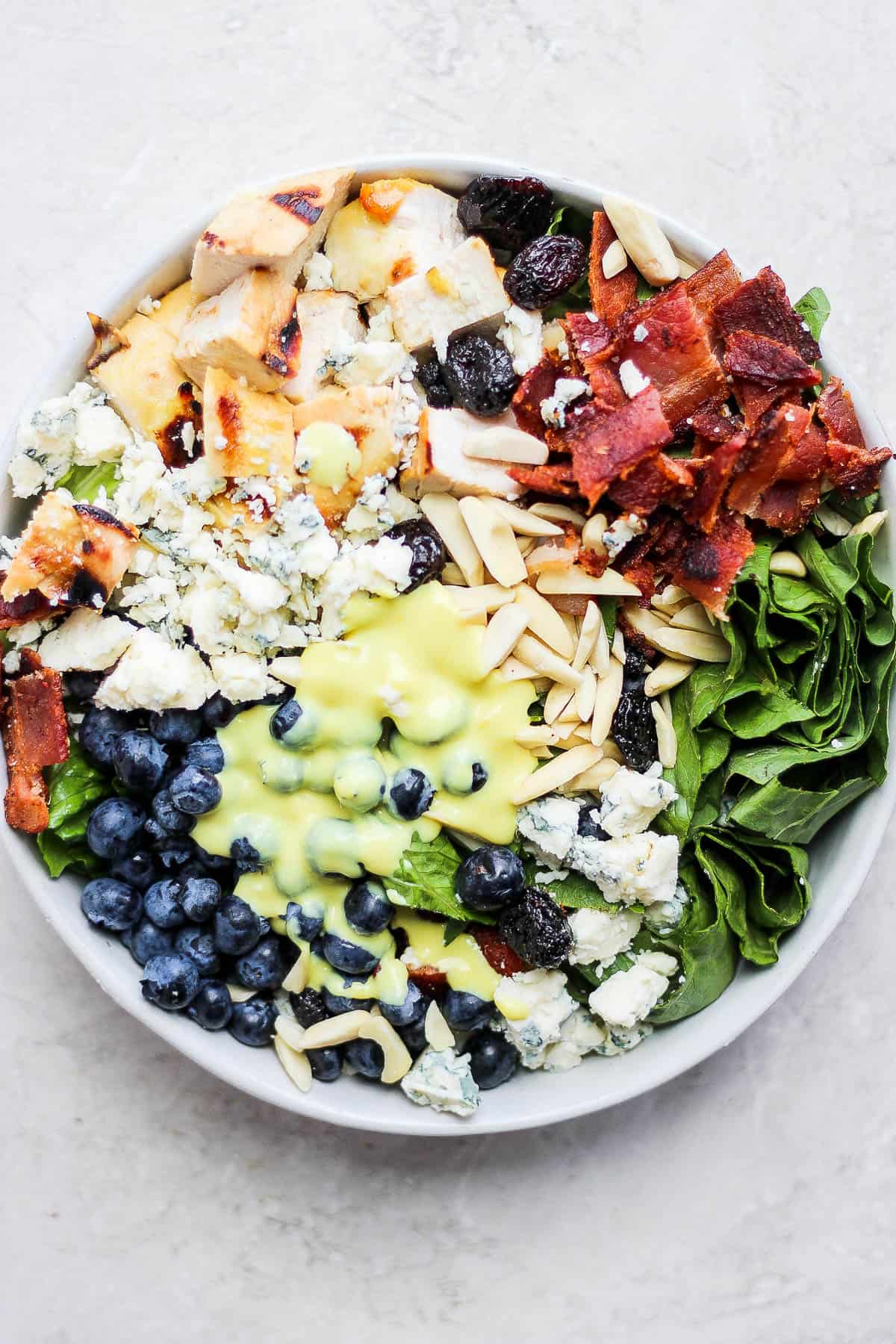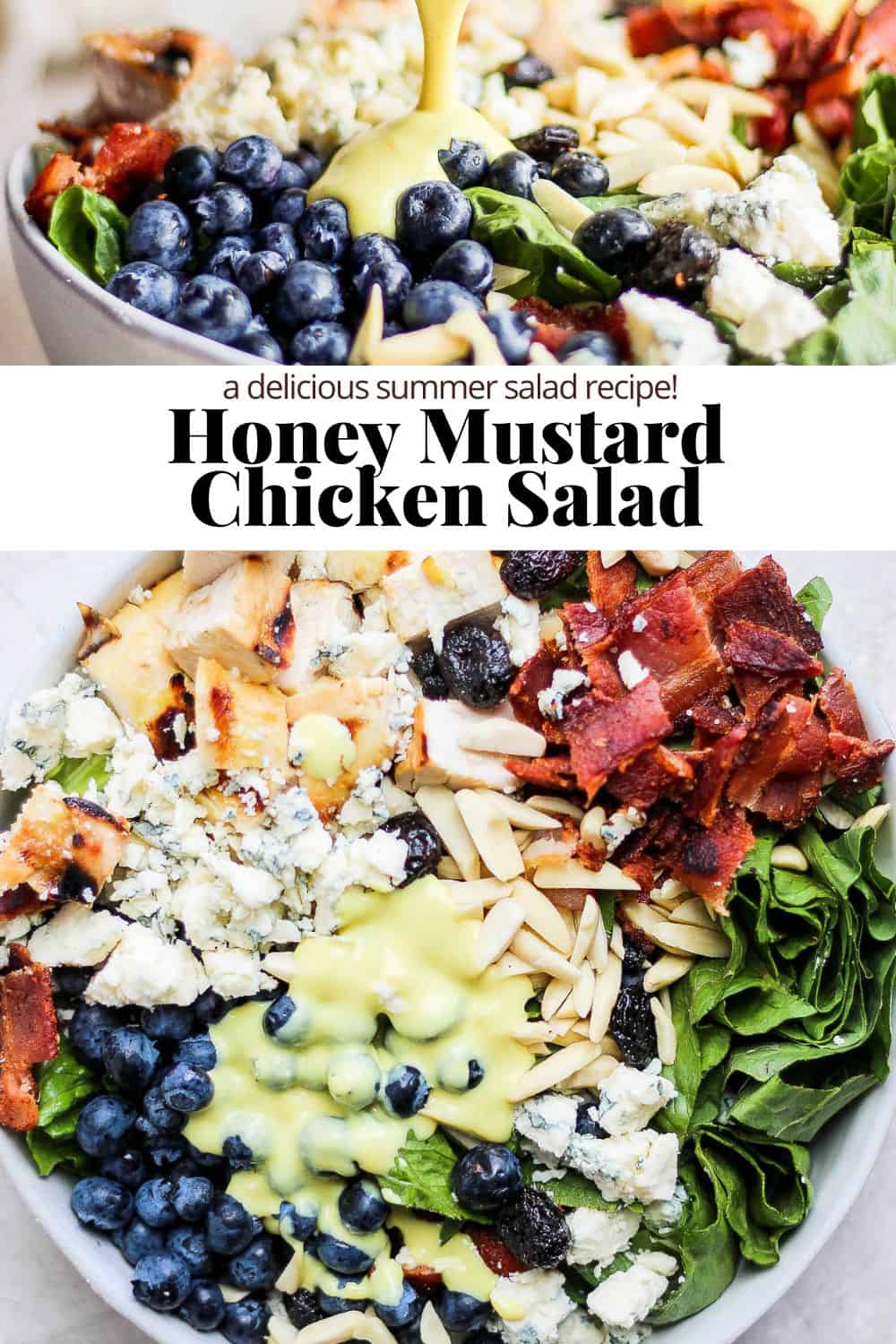 Made this recipe and loved it?! We would love it if you would take a minute and leave a star rating and review – it is also helpful if you made any substitutions or changes to the recipe to share that as well. THANK YOU!
Don't forget to check out my Instagram account for some behind-the-scenes action! Or give me a follow on Facebook or see what I am pinning on Pinterest!
Other Salad Recipes You Might Like:
Print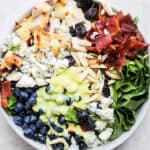 Honey Mustard Chicken Salad
Author: Erin Jensen
Prep Time: 10 minutes
Marinate Time: 30 minutes
Cook Time: 20 minutes
Total Time: 1 hour
Yield: 4 salads 1x
Category: Salad
Method: Grill
Cuisine: American
---
Description
Honey Mustard Chicken Salad – a delicious summer salad recipe that is packed with flavor and topped with a homemade honey mustard dressing!
---
The Dressing:
3/4 – 1 cup Plain Greek Yogurt*
2 tablespoons yellow mustard
2 tablespoons dijon mustard
2–3 tablespoon honey
1 teaspoon grated lemon zest
pinch of salt and ground black pepper
The Marinade + Chicken:
4 boneless skinless chicken breast (small/medium in size)
2 tablespoons olive oil (or avocado oil)
1 teaspoon lemon juice
1/4 cup soy sauce (or tamari or coconut aminos)
2 teaspoons worcestershire sauce
2 teaspoons garlic, minced
1/8 teaspoon kosher salt
1/8 teaspoon ground black pepper
1 teaspoon lemon zest, minced
The Salad:
4 cups romaine lettuce, chopped
1 cup gorgonzola cheese, crumbled
1 cup slivered almonds
1 cup bacon, crumbled
1 1/2 cups blueberries
1/2 cup dried cranberries or cherries
---
Instructions
The Dressing:
Combine Dressing ingredients in wide-mouth mason jar.
Cover tightly with lid.
Shake until fully combined.
Alternatively, you can add to mason jar or small bowl and whisk or stir until combined.
Taste and adjust any sweetness, as desired.
Store in refrigerator until needed.
The Marinade + Chicken:
Combine olive oil, lemon juice, soy sauce, worcestershire sauce, garlic, kosher salt, ground black pepper and lemon zest in a small bowl.
Whisk to combine.
Pour over chicken and let marinate in an airtight container in the refrigerator for at least 30 minutes.
Heat grill to medium heat (approximately 400 degrees F) and ensure grill grates are clean.
Place chicken on direct heat (direct flame) and cook at medium heat for 4-5 minutes per side.
Move chicken away from the direct heat (direct flame) so that it is cooking on indirect heat (maintaining the same grill temp) and cook for an additional 5-7 minutes (you don't need to flip during this point because the chicken will cook as if it is in an oven) or until the internal temperature of the thickest part of the chicken reads 160 on your meat thermometer.
Remove from grill and let rest at least 5 minutes so the juices can redistribute (the chicken will continue to cook during this time and the internal temp will continue to rise up to 10 additional degrees).
Chicken is safe to eat when it reaches an internal temp of 165 degrees F. (at thickest part of the breast).
Cut chicken into bite-sized pieces or slices (whatever you prefer).
The Salad:
Divide lettuce, chicken, bacon, almonds, blueberries, gorgonzola and dried cranberries between 4 bowls.
Drizzle with dressing.
Enjoy!
---
Notes
*Dairy-Free: to make the dressing dairy-free simply use a plain, unsweetened dairy-free yogurt in place of the Greek yogurt. To make the salad dairy-free omit the gorgonzola cheese.
Marinade: feel free to skip the marinade if you want – just some salt and pepper on the chicken before grilling works too!
Chicken Breast: if you prefer chicken thighs those would work great too!
Keywords: honey mustard chicken salad