This Ultimate Buffalo Chicken Salad is the perfect combination of tender, juicy grilled buffalo chicken on a bed of crisp romaine lettuce, a variety of fresh toppings and a flavor-packed homemade blue cheese dressing! A perfect summer salad!
How To Make The Ultimate Buffalo Chicken Salad
Begin prepping your chicken breasts by patting them dry.
Season them with salt and pepper.
And place them in a bowl with your favorite buffalo sauce.
Let them sit for 15-30 minutes.
Place them on a clean, preheated grill to cook on direct heat for 4-5 minutes on each side and then over indirect heat for 5-10 minutes or until the internal temp reaches 165 degrees.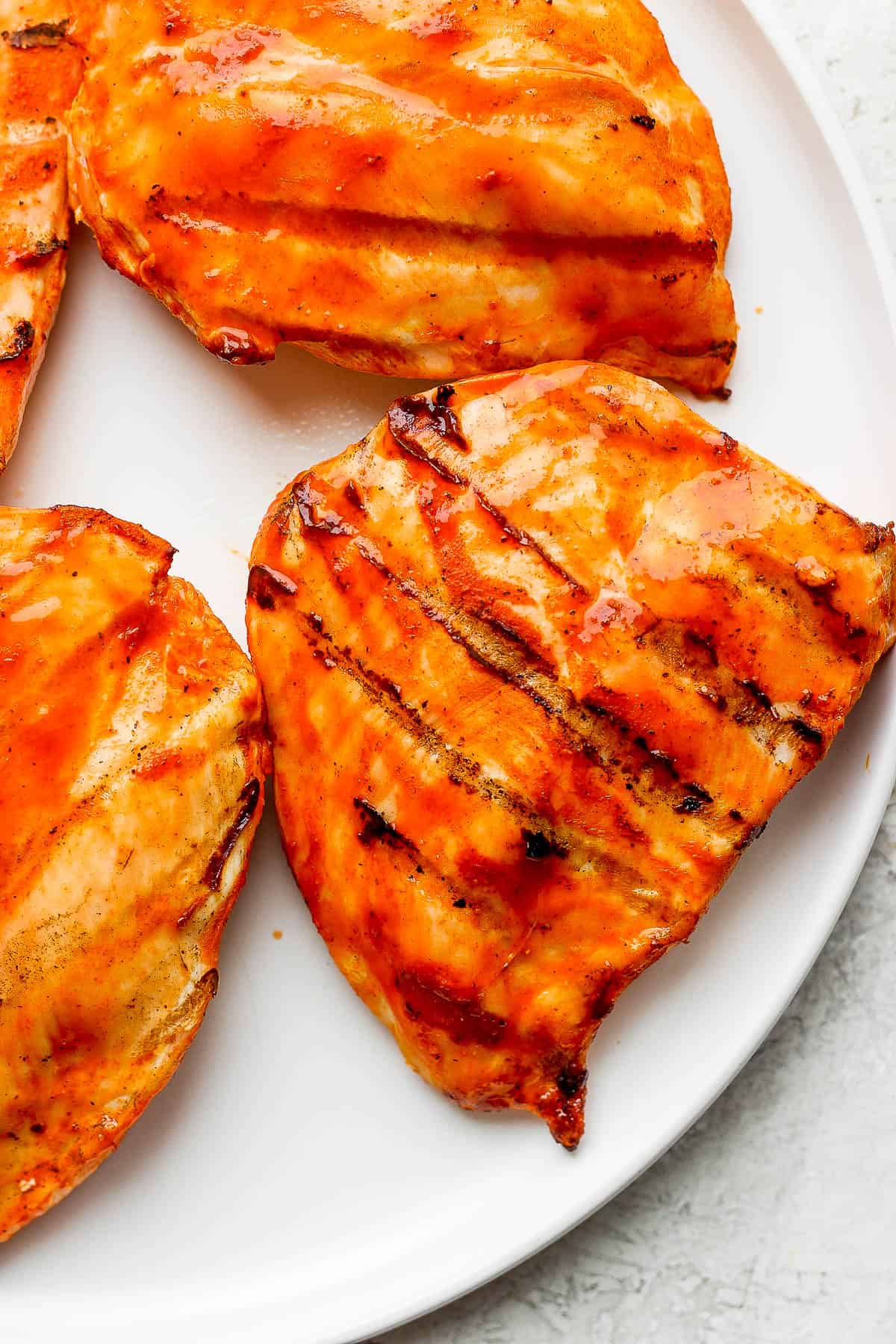 Mix up your blue cheese dressing.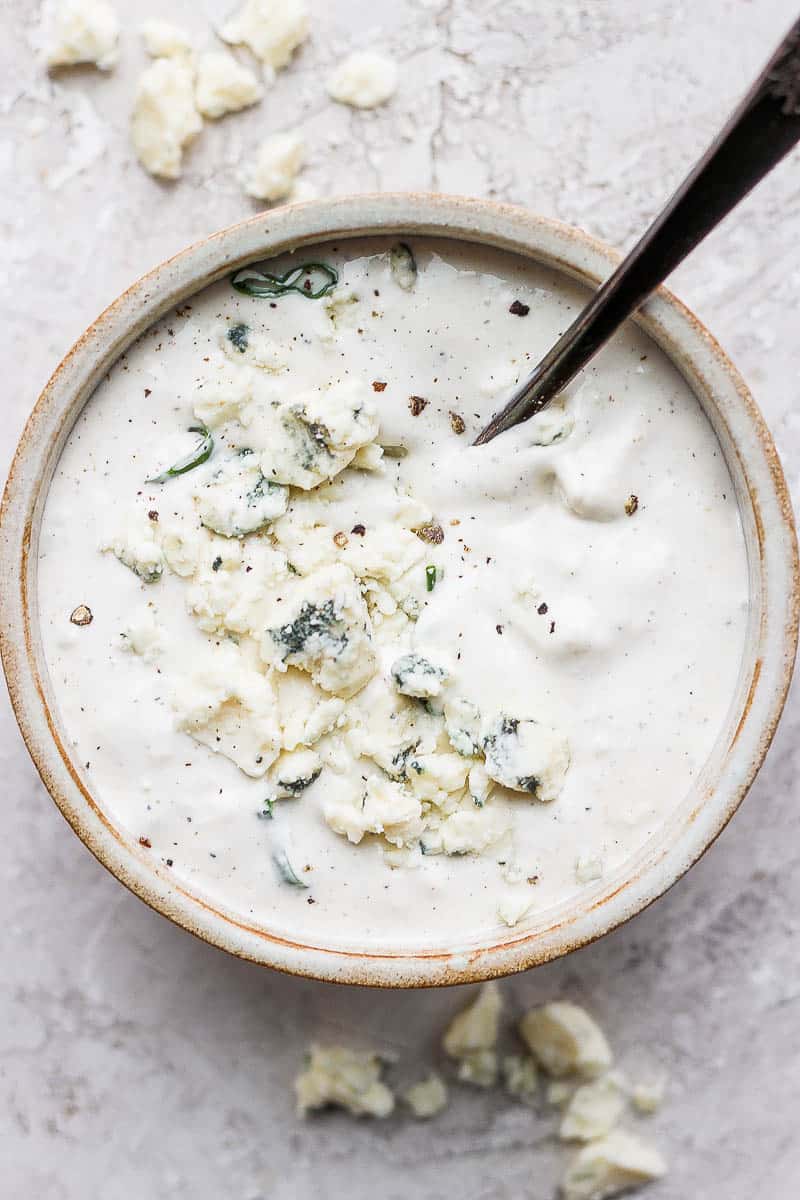 Assemble your salad and enjoy!
Print