Philadelphia Roll learn to make Philadelphia Roll sushi with step-by-step directions and photos! Easy and delicious!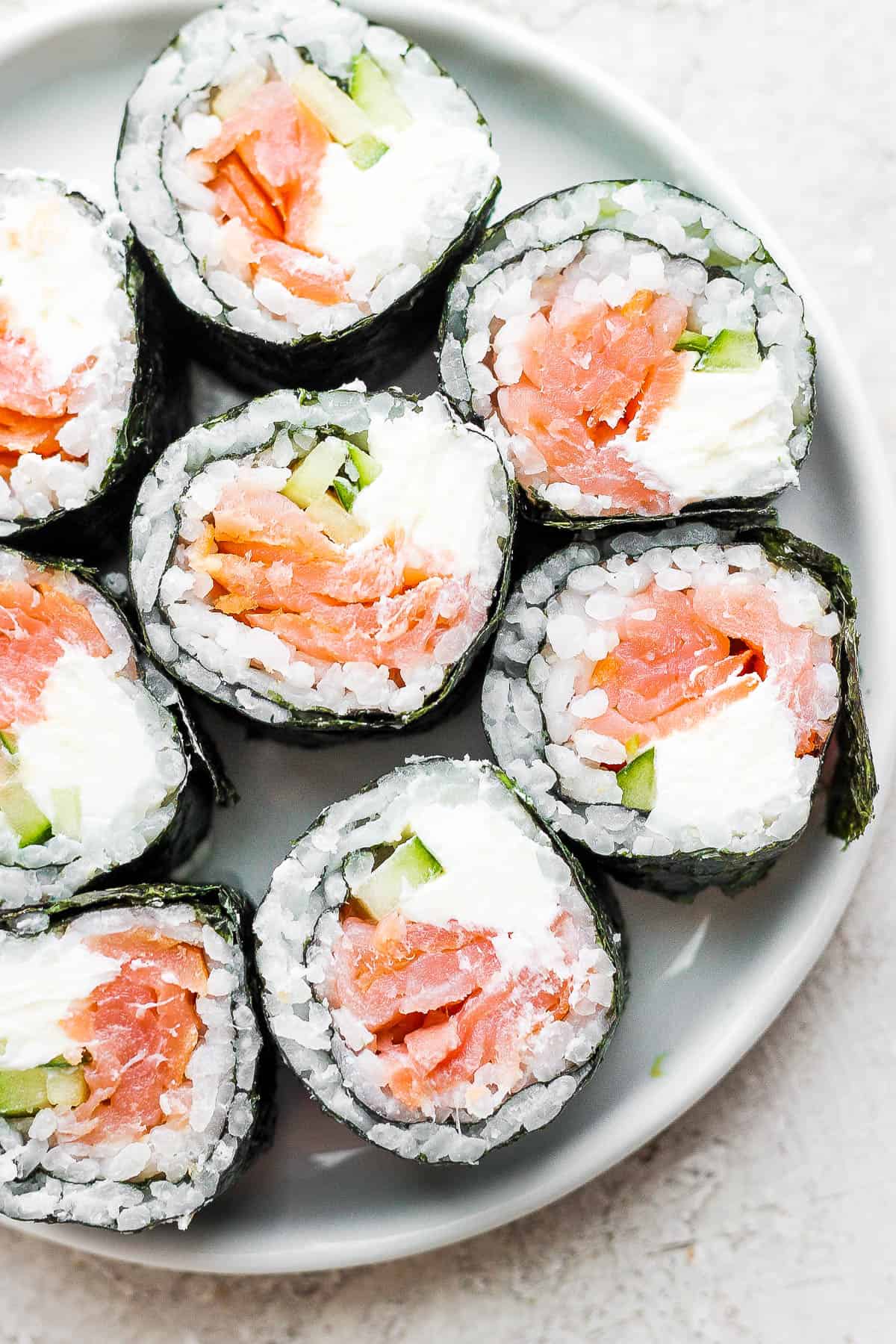 How To Make A Philadelphia Roll
Begin by making your sushi rice.
Then you will get your bamboo sheet and place the nori sheet on top, shiny side down. Then use a spoon to spread a thin layer of sushi rice on top. Next, you can place your filling ingredients about an inch up from the bottom.
Lift the bottom of the nori sheet up over the filling ingredients.
Use the bamboo sheet to start rolling up the sushi roll – try to keep this process as tight as possible without squeezing too tight where the filling starts coming out.
Make sure you pull the bamboo sheet out slightly as you go so that it doesn't get rolled up inside the sushi roll.
Keep this tuck & pull process going until the entire sushi roll has been rolled up, nice and tight.
You will have a nice sturdy sushi roll!
Use a sharp knife to cut it into pieces. Tip: keep a bowl of water nearby (preferably with warm water) to dip your knife into to help keep it clean – this will help making clean cuts.
Enjoy!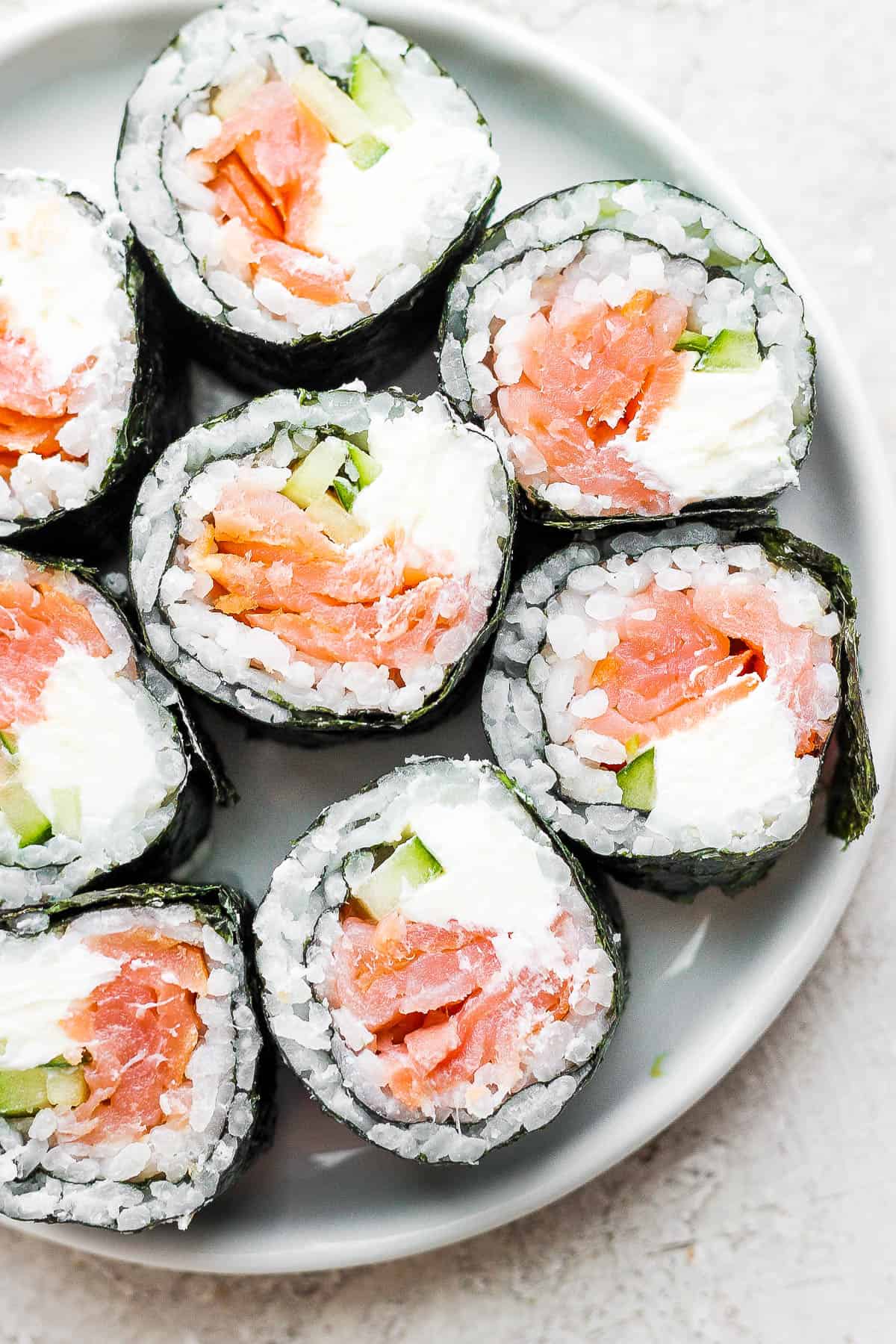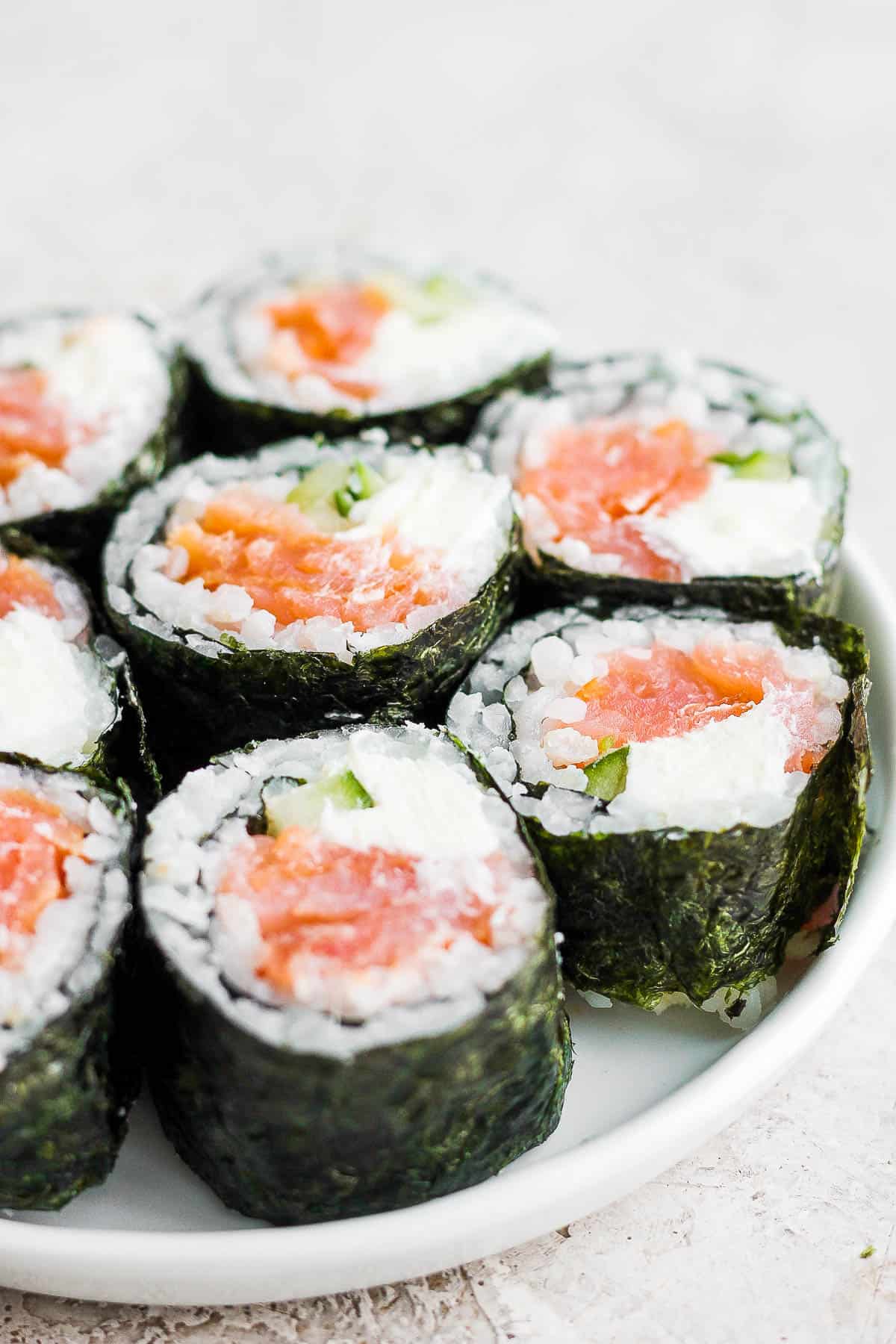 Other Sushi Recipes You Might Like
Print