Grilled Sweet Corn is a summer must-have recipe! It's easy to make, kid-friendly and so delicious! Learn how to grill sweet corn with this easy tutorial!
Grilled Sweet Corn
Summer isn't summer without a nice piece of sweet corn at the table!! It is one of our traditional summer side dishes!!!
What is Sweet Corn?
Sweet corn is essentially a hybrid type of corn with a very high sugar content (as opposed to field corn, which a lot of farm animals eat). Read more about it HERE (super interesting!).
Do You Soak Corn Before Grilling
Only if you are grilling corn with husks on (we have a separate tutorial for that here!). Otherwise, no – you do not need to soak husked corn or boil husked corn before grilling!
How to Store Grilled Sweet Corn
To store any leftovers simply place in airtight container and place in the refrigerator for 2-3 days! (Corn historically isn't GREAT as a leftover, but 2-3 days won't be too bad!).
How to Grill Sweet Corn
Here is how we typically grill sweet corn:
Heat grill to 450.
Place clean, shucked/husked ears of sweet corn on plate or baking sheet.
Very lightly drizzle with olive oil.
Use your hands to massage oil into each ear of corn.
Sprinkle lightly with salt.
Grill on direct heat for a total of 10-12 minutes, turning once or twice with grill tongs.
Remove when corn is slightly charred.
Serve immediately.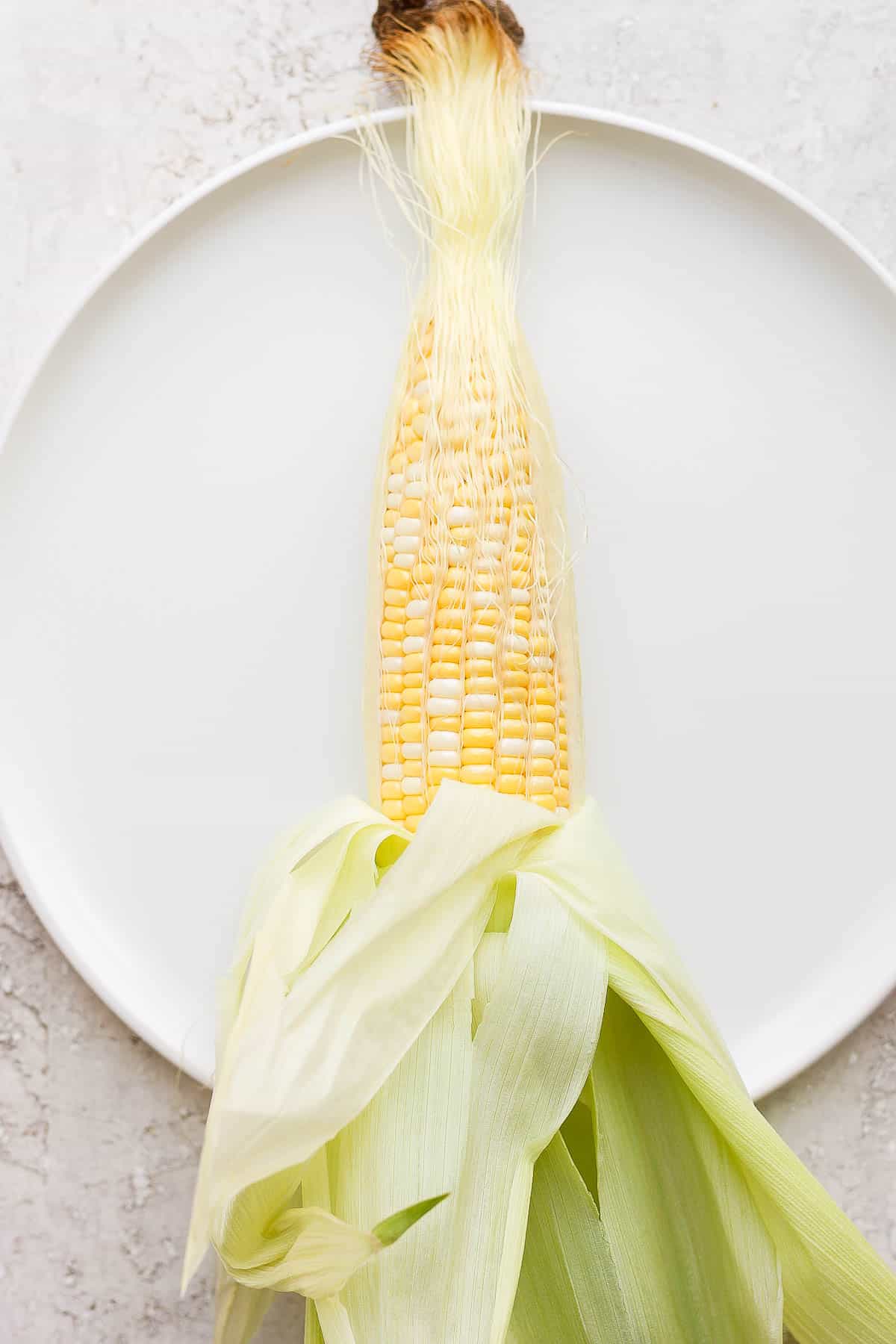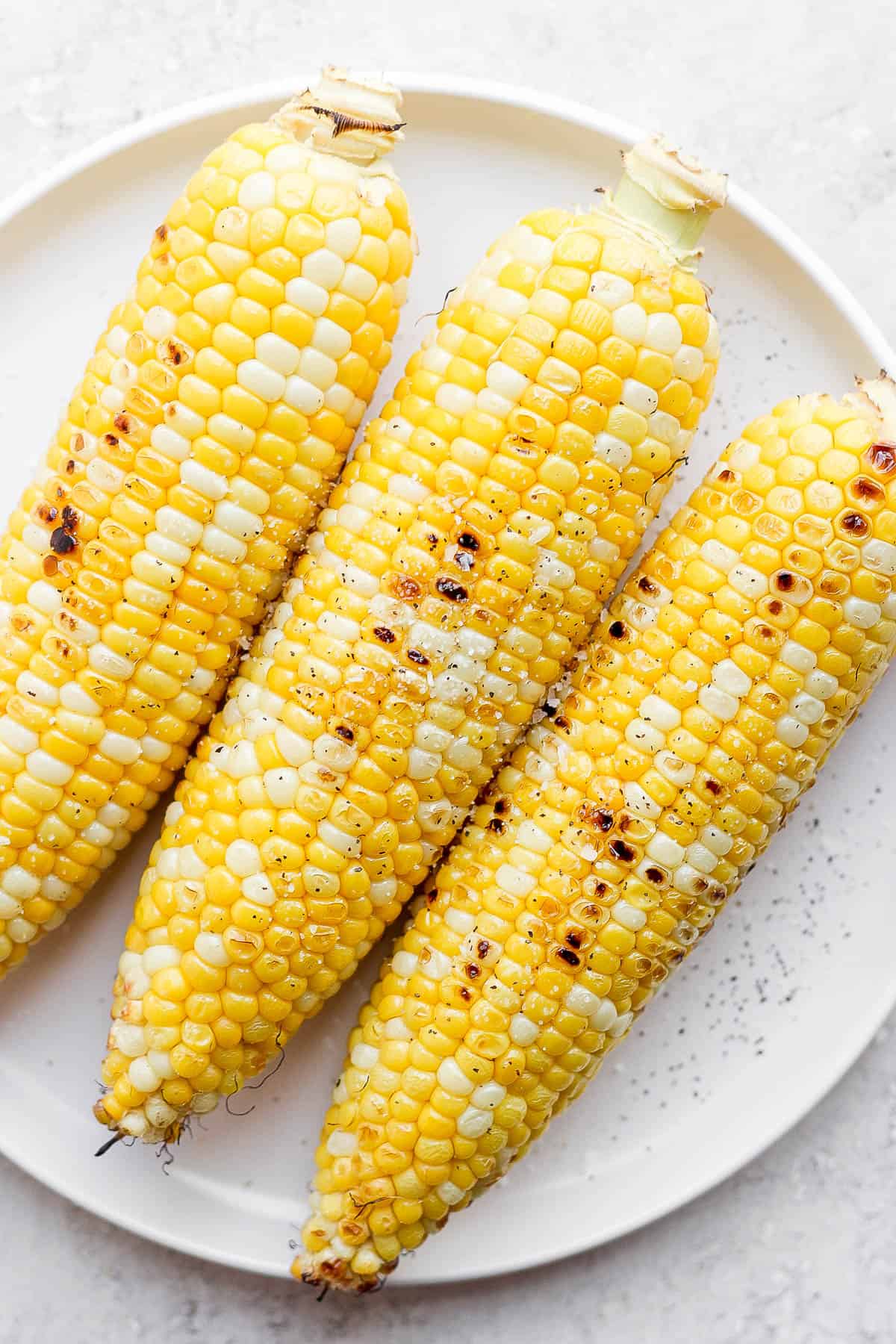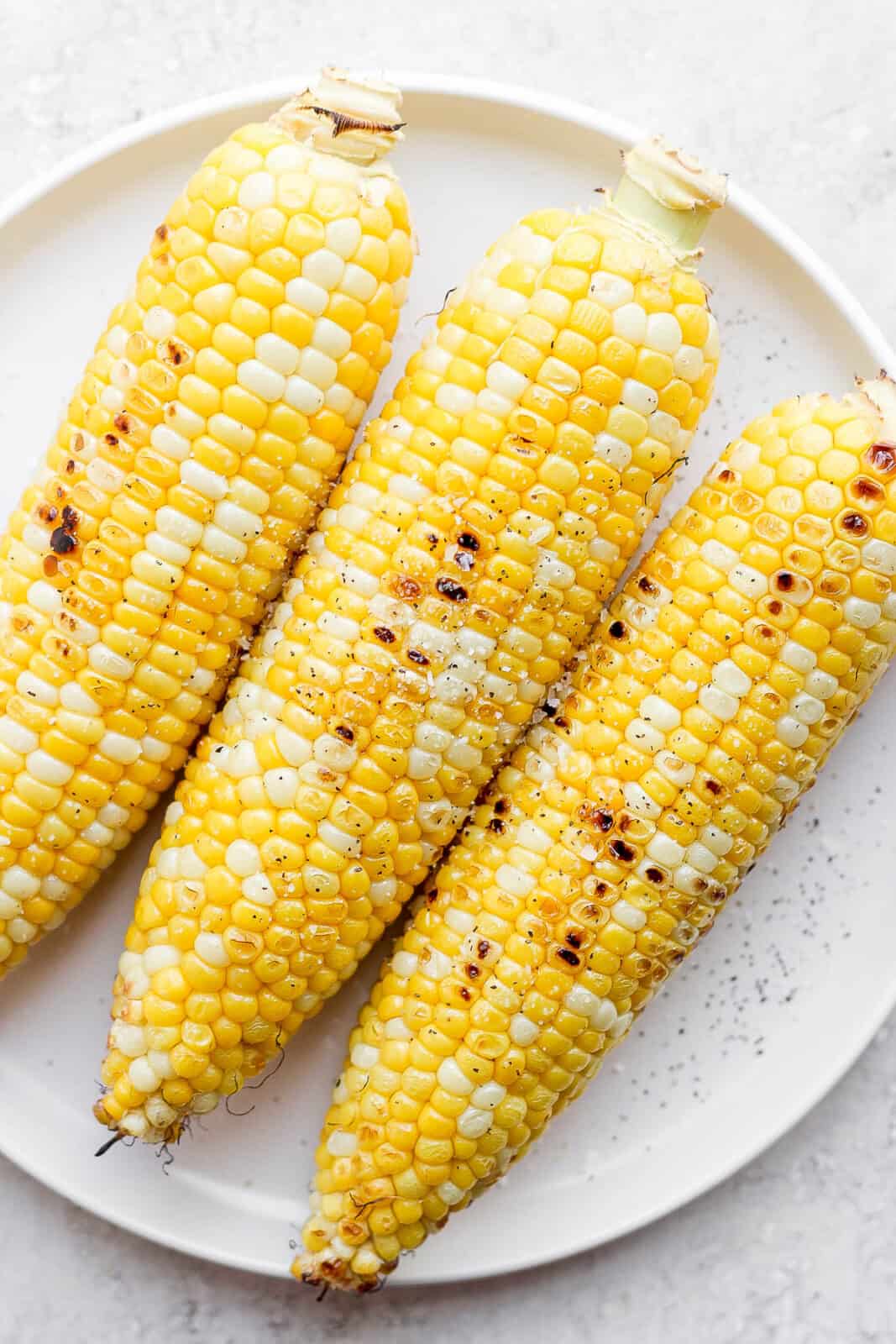 Print