Whole30 Snacks – a list of delicious Whole30 Snacks that are Whole30 compatible!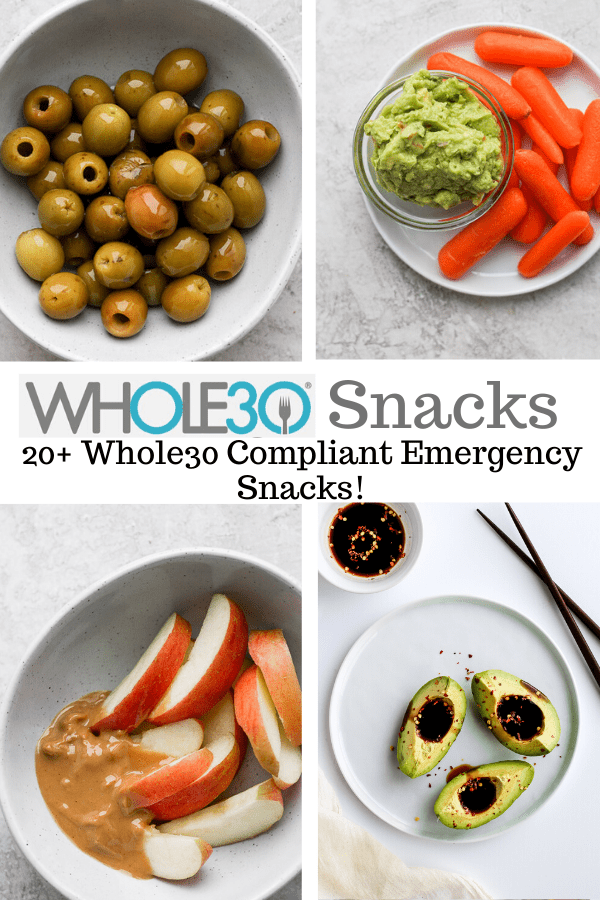 Whole30 Snacks
In case you need a little Whole30 Snack inspiration!
First of all, lets set the record straight – if you are following the Whole30 rules to a "T" you know that there is a recommendation that you NOT snack between meals. Remember that this is a recommendation, not a rule. (Click here to read the official Whole30 Snacking 101 post).
This will be different for everyone, but for me personally, I found it incredibly difficult to not snack between lunch and dinner and then again in the evening (I have done 4 rounds of Whole30, by the way). I tend to work late into the night so if we eat dinner around 5:30 you can bet I will be hungry around 8:00, especially when I know I will be up working for another 3 hours.
So, I have really honed a nice list of Whole30 compliant snacks for you guys to choose from in case you are like me and eliminating snacks altogether just doesn't seem to work with your body.
So, I am passing on my knowledge to you guys! Hopefully you find this helpful!
List of Whole30 Snacks
Bone broth – I absolutely LOVE drinking a cup of bone broth at night. Add either half or an entire avocado to increase calories to keep you full. You could also add a soft-boiled egg! My favorite bone broth is homemade, but I also love BonaFide Provisions and LonoLife.
Sweet Potato Cinnamon Sticks + Homemade Ranch (yes, they taste good together!)
Guacamole (homemade or store-bought) + carrots
Olives (check the ingredients)
Avocado with coconut aminos and some red pepper flakes
Dried mango (don't go too crazy, these do have a lot of sugar)
Other Dried fruit + nuts (I love cashews, almonds + pistachios)
Beef Sticks – I like the ones from Thrive Market
Apples + Cashew Butter + sprinkle of cinnamon
Plantain Chips (check your ingredients)
A little side salad (either with a Japanese dressing or a little greek salad)
Veggies + Homemade Ranch
Celery + Almond Butter
Rx Bar (or other compliant "granola" type bar)
Roasted Yam/Sweet Potato + ghee (and a pinch of salt)
Leftovers 🙂
Applesauce + cinnamon
Hard-boiled egg
1 fried egg (I love having one of these at night – totally satisfies me!)
Banana + almond or cashew butter (cut the banana into little slices and put a little dollop of cashew butter on top)
Pea pods
Here are a few photos for more inspiration 🙂
Apples and Almond Butter are ALWAYS good!
I don't know about you guys, but I could eat olives every day!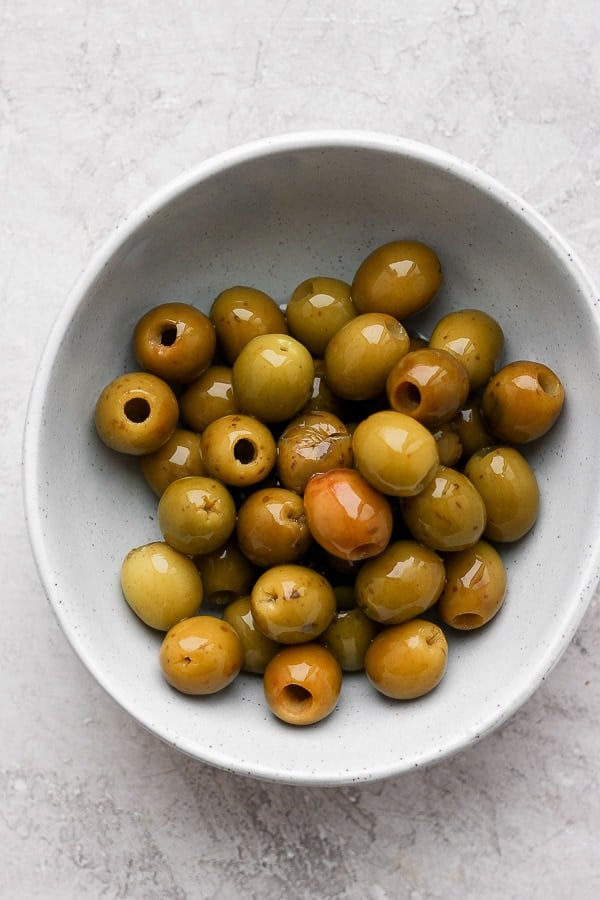 Love the satisfying crunch of dipping carrots (or pea pods) into guacamole!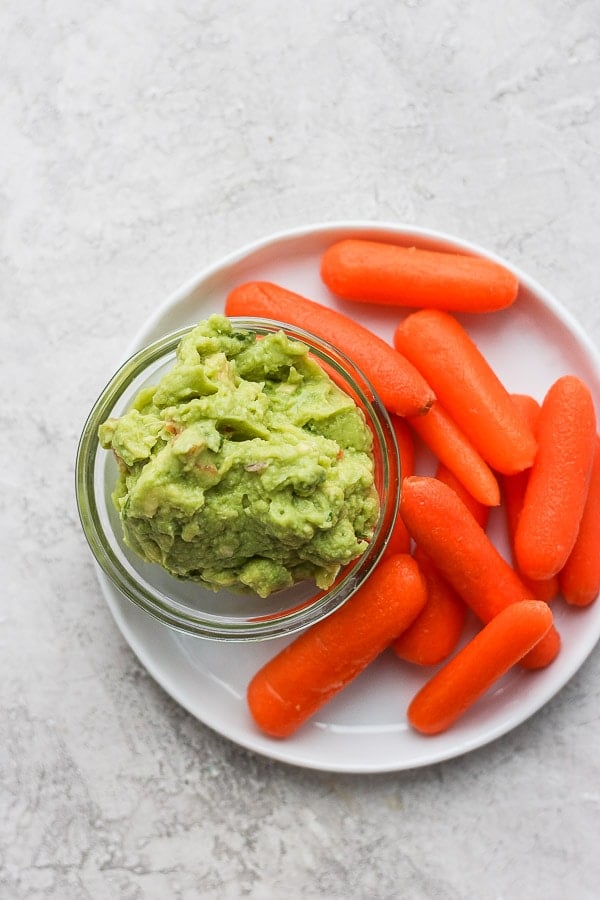 Homemade cashew butter is also good on apples (or celery)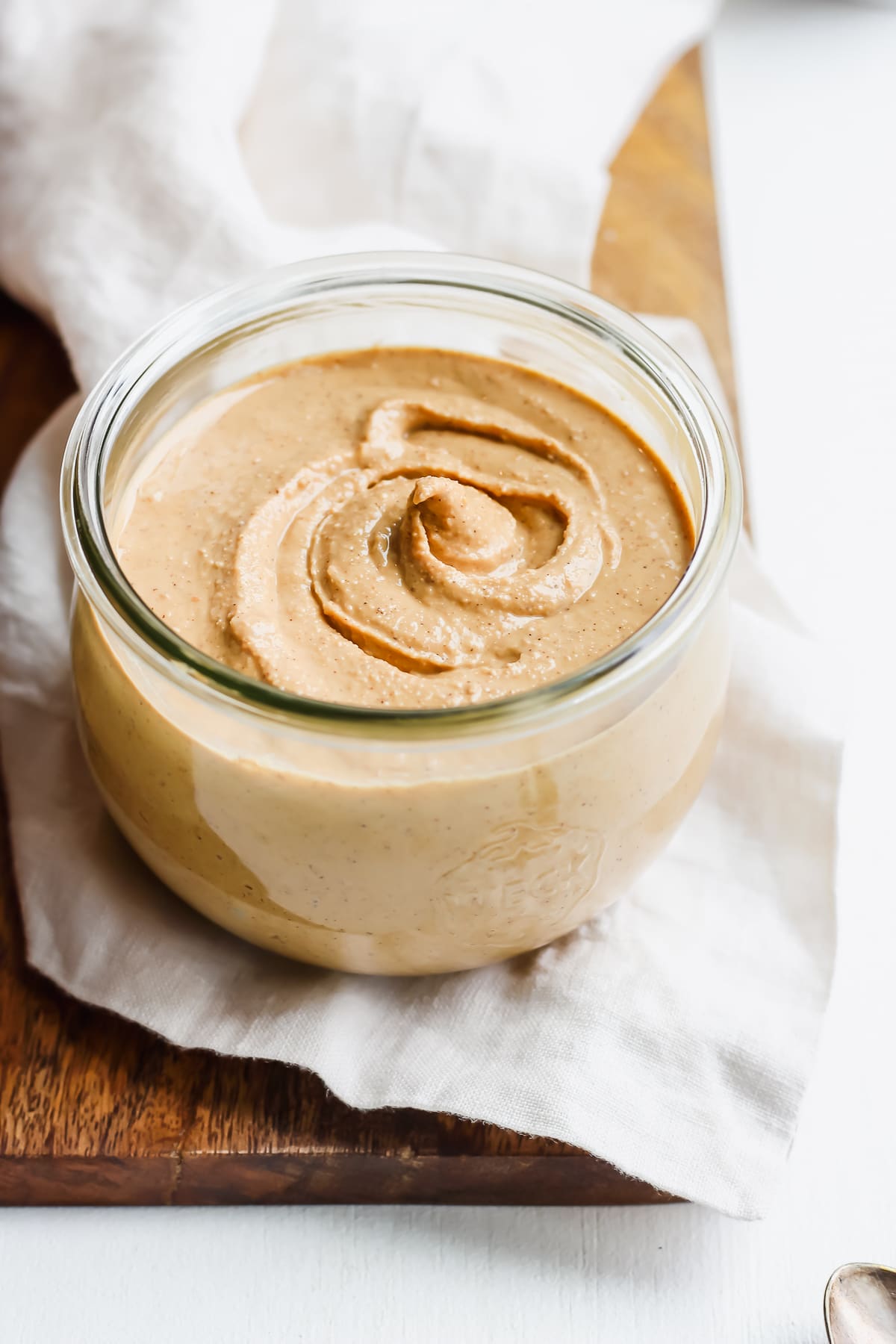 Homemade applesauce is soooo good!
A perfectly ripe avocado + coconut aminos + red pepper flakes are one of my favorites!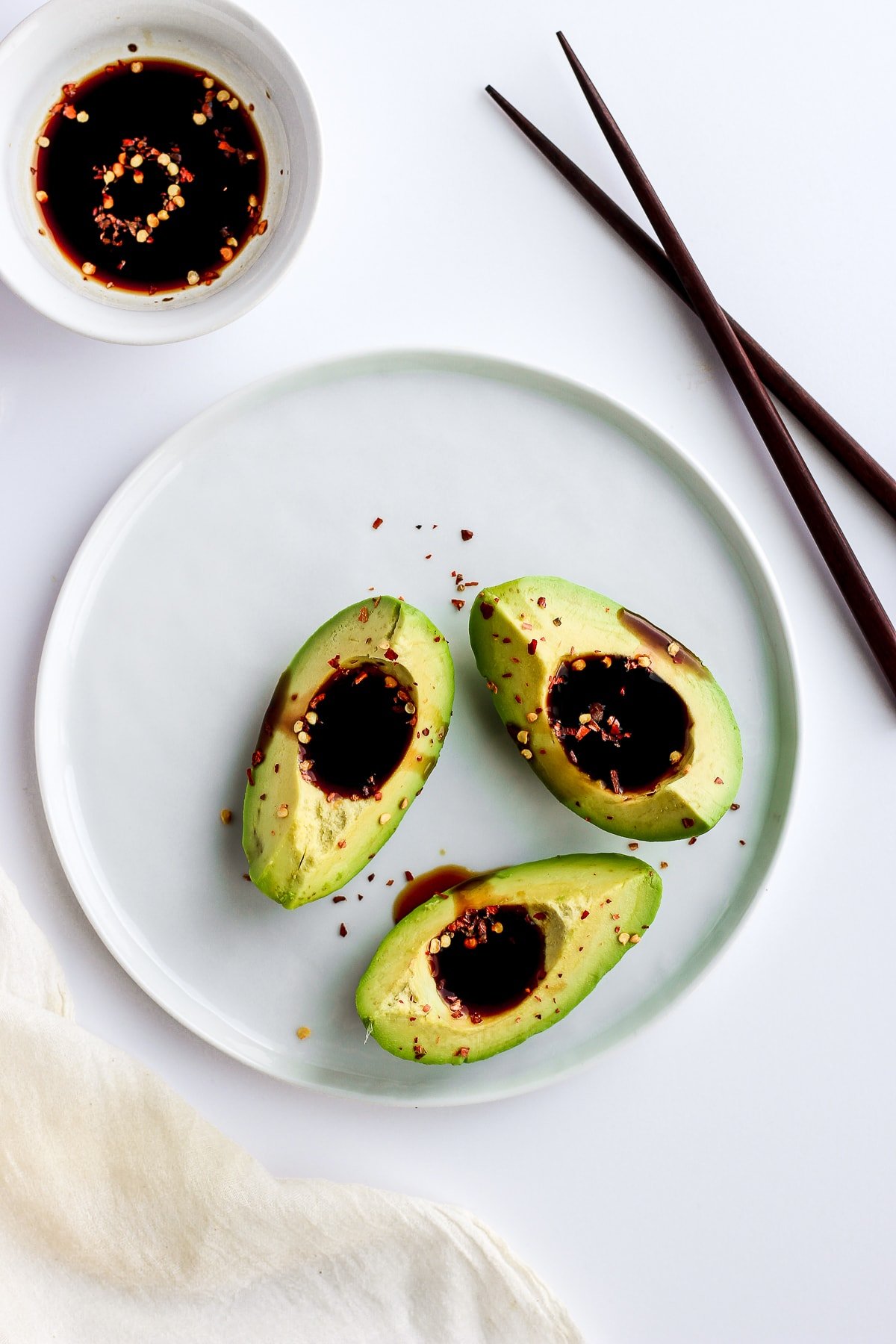 Hope this helped inspire you when it comes to Whole30 snacks!!!
Here are some more Whole30 Resources you might find helpful!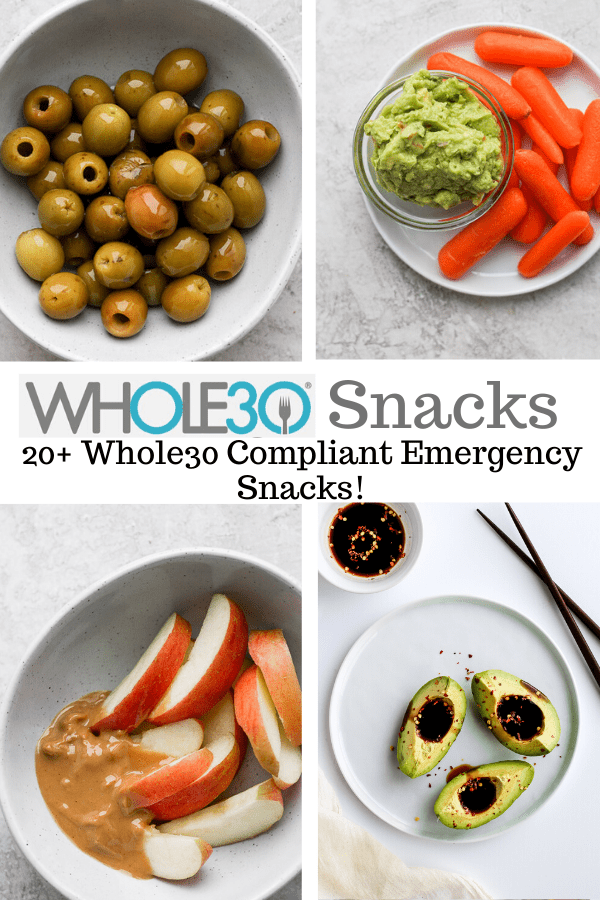 Don't forget to check out my Instagram account – Or give me a follow on Facebook or see what I am pinning on Pinterest!