Smoked Chicken Dry Rub is the perfect blend of flavor for any smoked chicken recipe!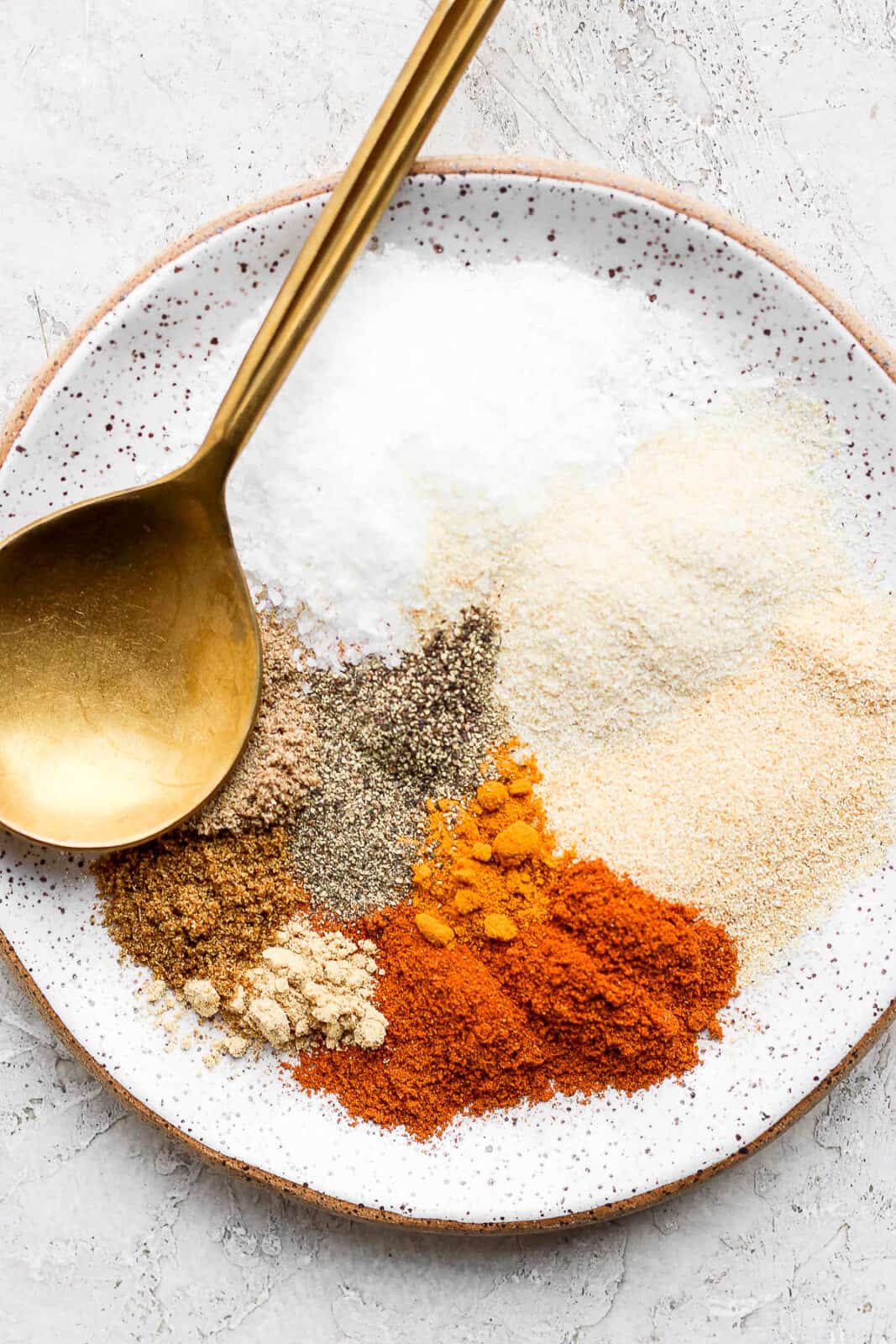 Smoked Chicken Dry Rub 101
We love this combination of spice and herbs (with just a little heat) – it compliments the natural flavors of the chicken and the smokiness perfectly! And really it can be used for any chicken recipe too!
How Long Should Dry Rub Sit on Chicken
Chicken can sit in a dry rub for up to 12 hours in the refrigerator, but we recommend a minimum of 15-30 minutes (if you are forgot or are short on time) so the flavors can seep in a little to the chicken.
How Long Does it Take to Smoke Chicken at 225
It ultimately depends on what you are cooking, but in our experience a lot of smoked chicken recipes take between an hour to an hour and half at 225 degrees F. Chicken legs take about an hour, chicken thighs, breasts and whole chickens take about 60-90 minutes. Then, finish them off on high heat (400-500 degrees) to crisp up the skin!
Tips for Smoking Chicken
Pat chicken dry.
Rub with dry rub.
Smoked at 225 degrees F.
Sear on high heat (400-500 degrees F).
Let rest for 5-10 minutes.
Sauce: adding sauce to a smoked chicken recipe almost negates the need to smoke the meat as the sauce will most likely cover up a lot of that smoky flavor. That's why a dry rub is preferred!
Way to Smoked Chicken using Smoked Chicken Dry Rub
Whole Smoked Chicken (coming soon)
Smoked Chicken Thighs (coming soon)
Smoked Chicken Breast (coming soon)
How to Make and Store Smoked Chicken Dry Rub
Step One: get all your ingredients together and mix.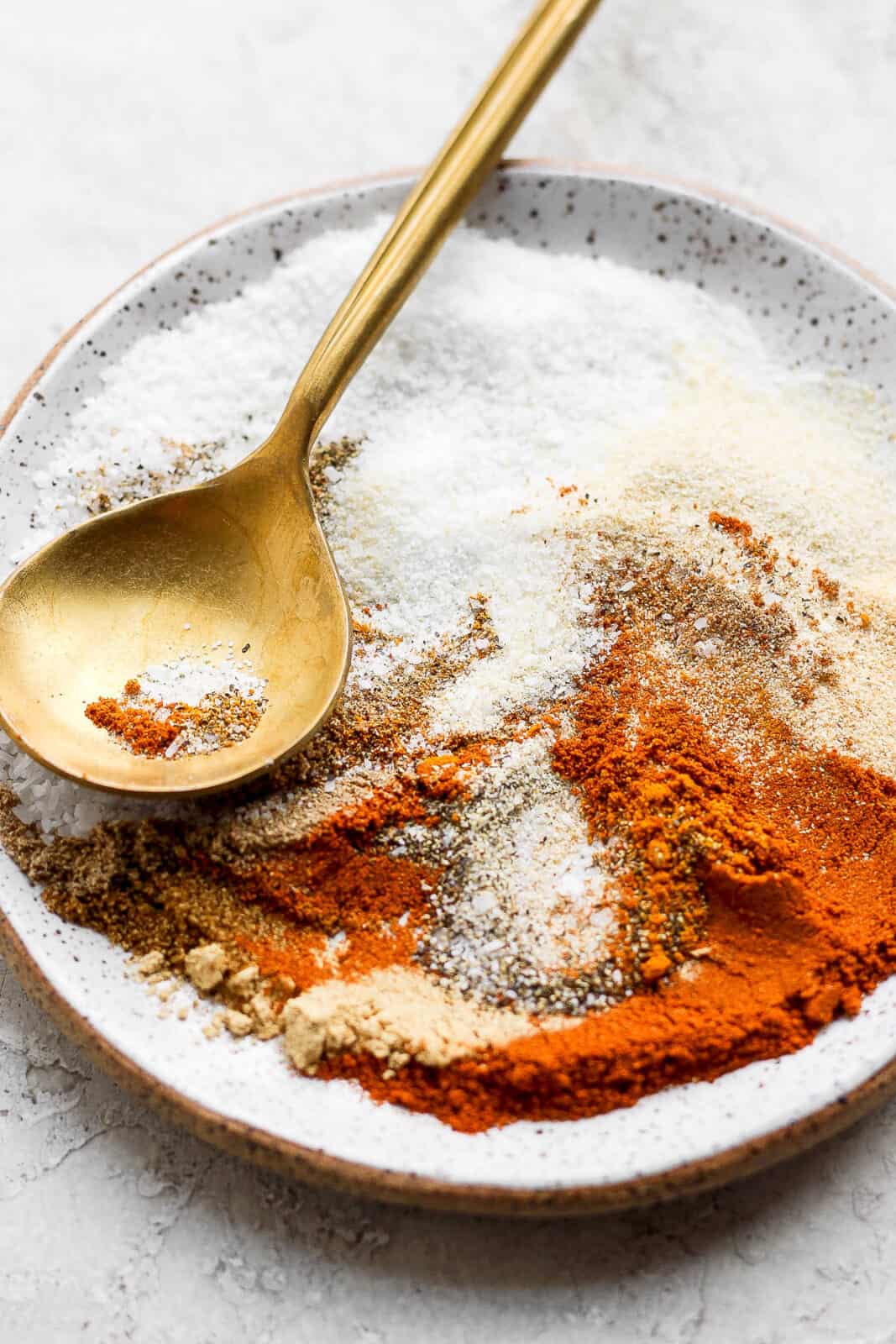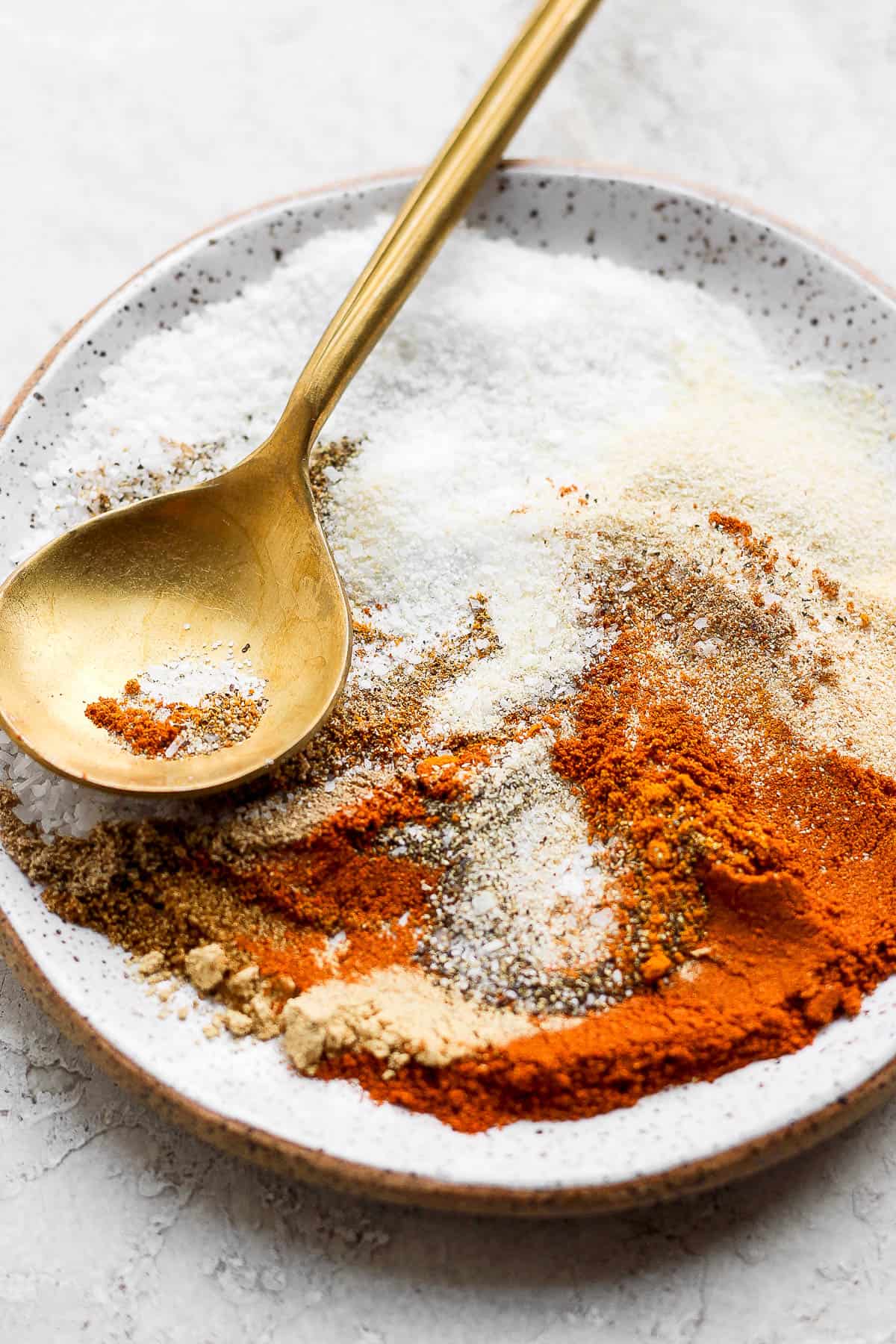 Step Two: Place in a jar with a lid.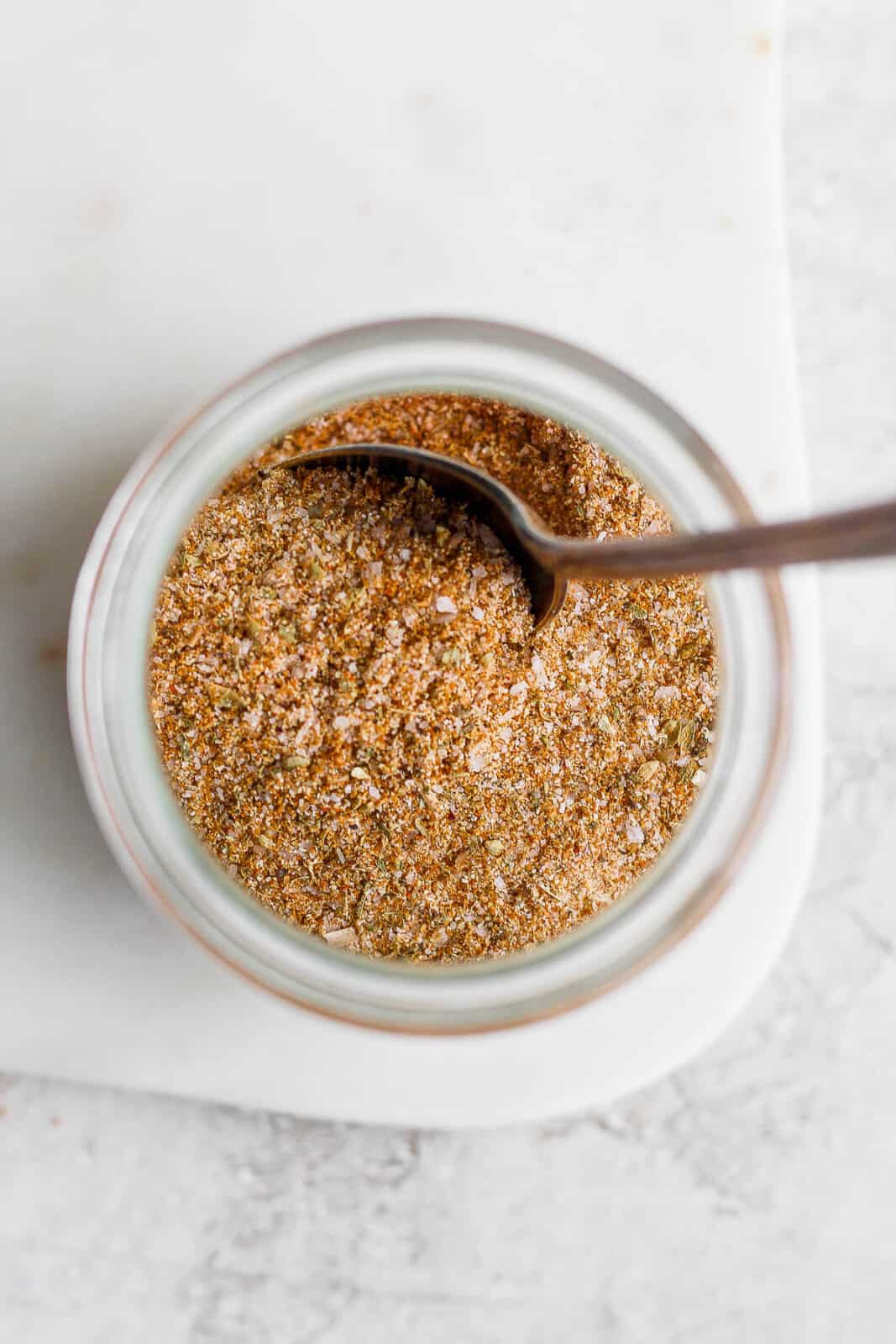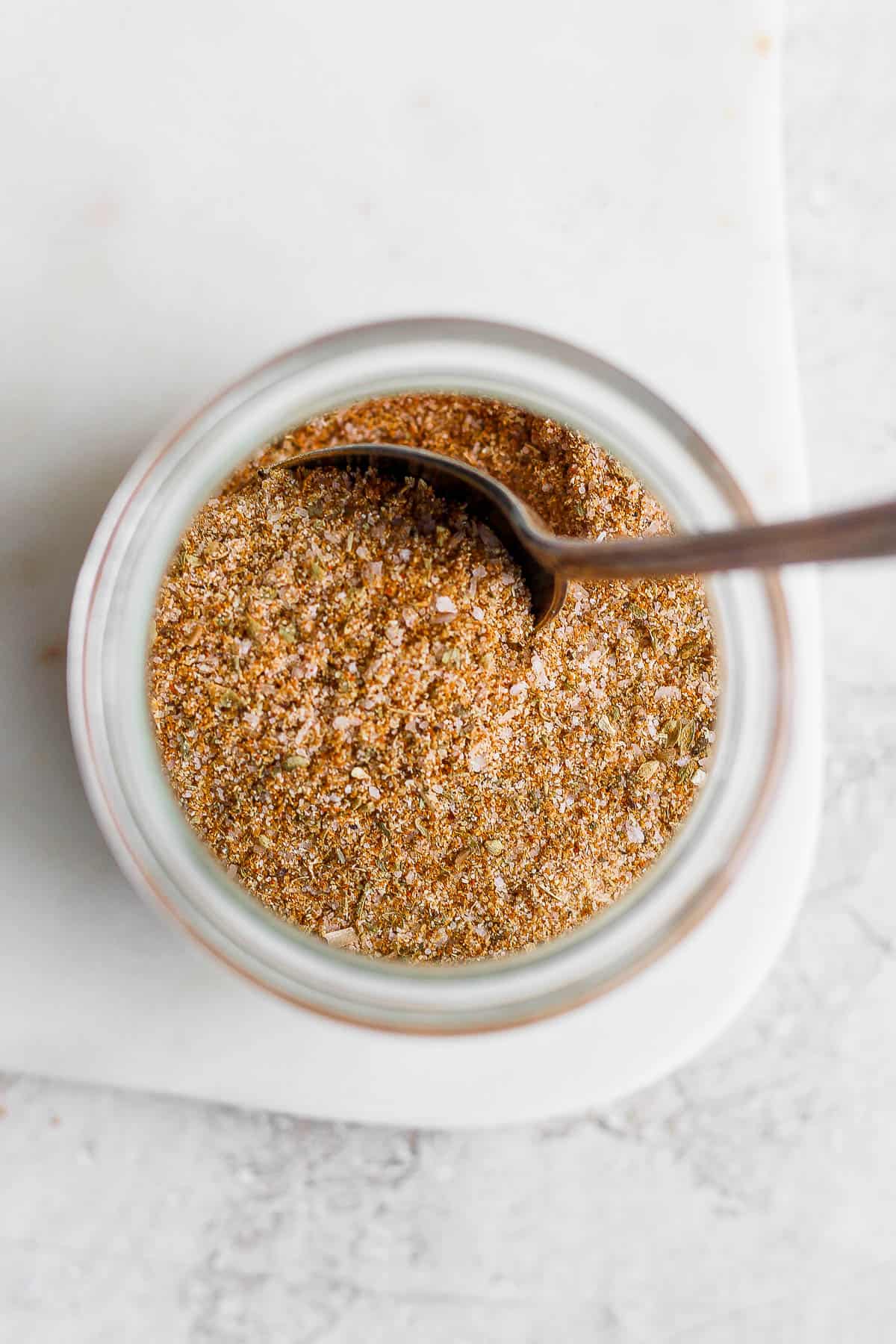 Step Three: Store in a cool, dry place for up to 3 months.
Step Four: To use, pat dry your chicken and then cover chicken with dry rub (get in every nook and cranny).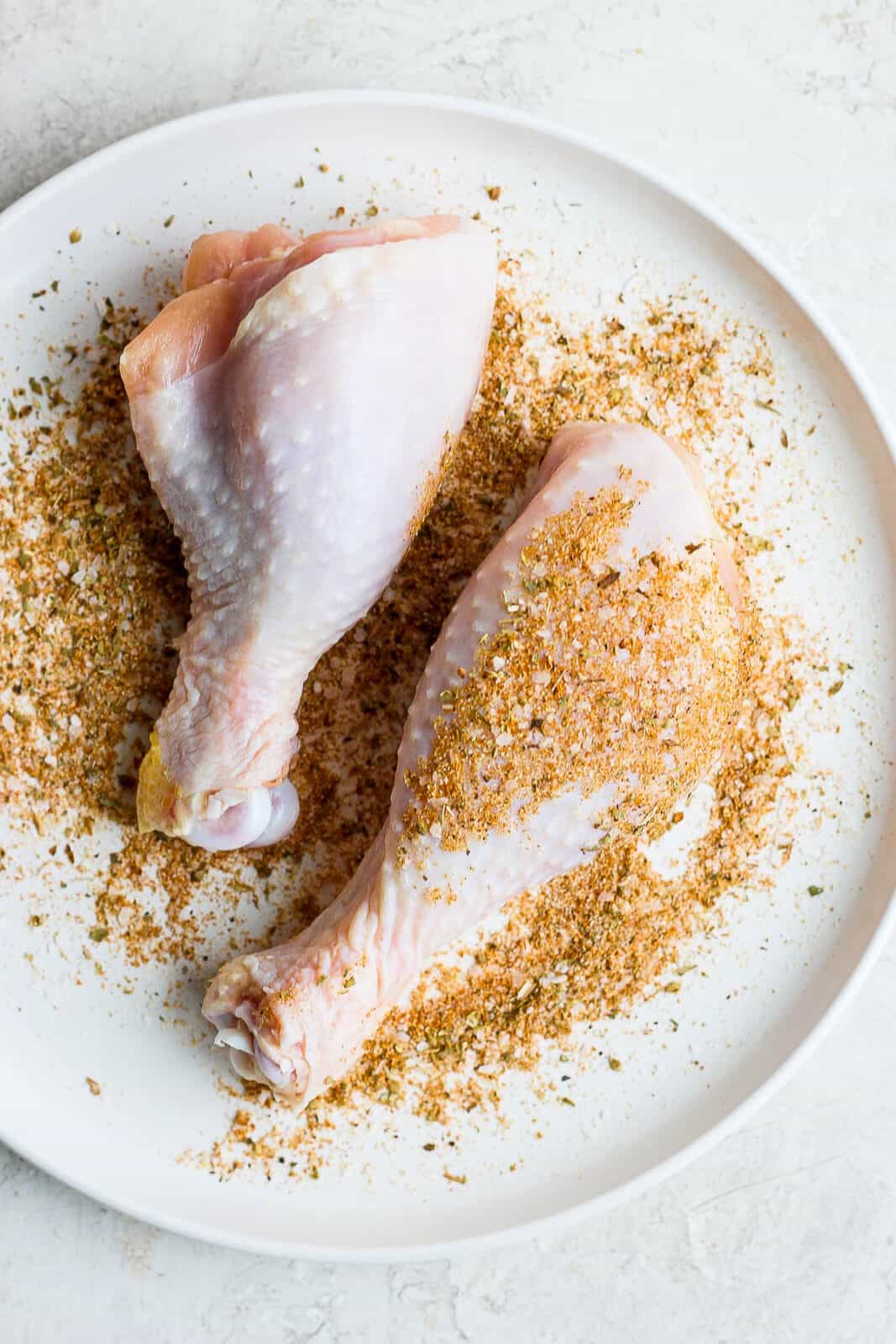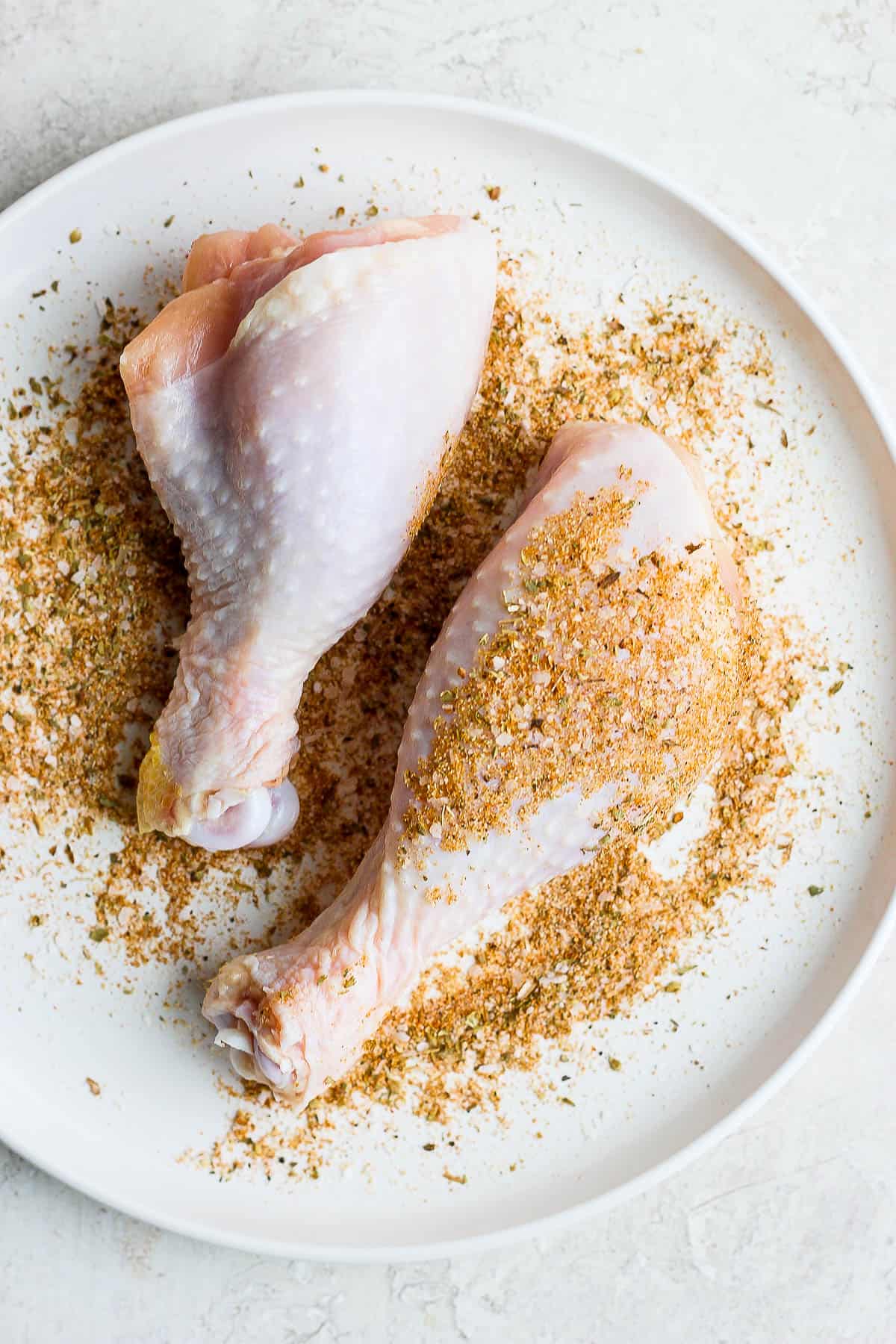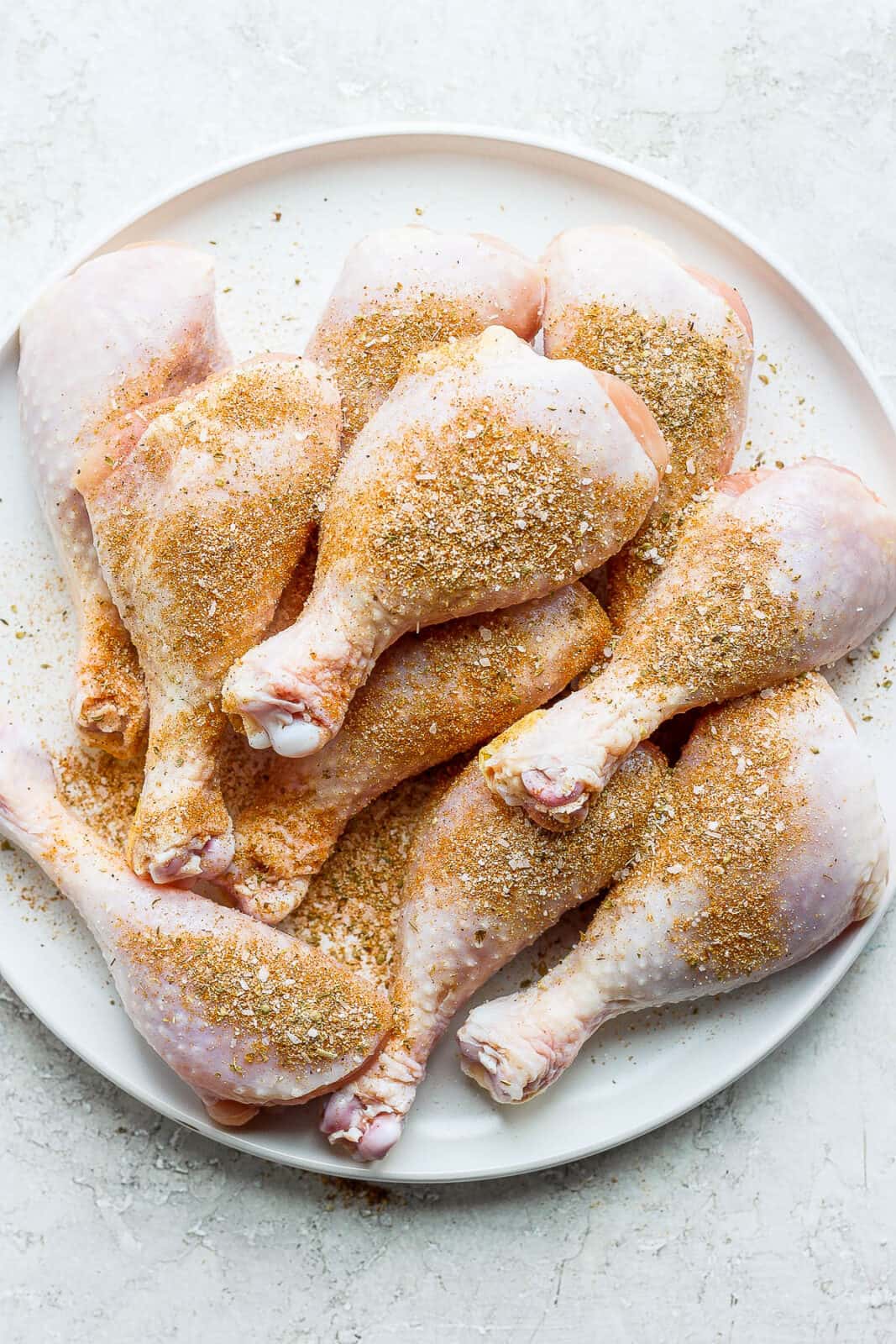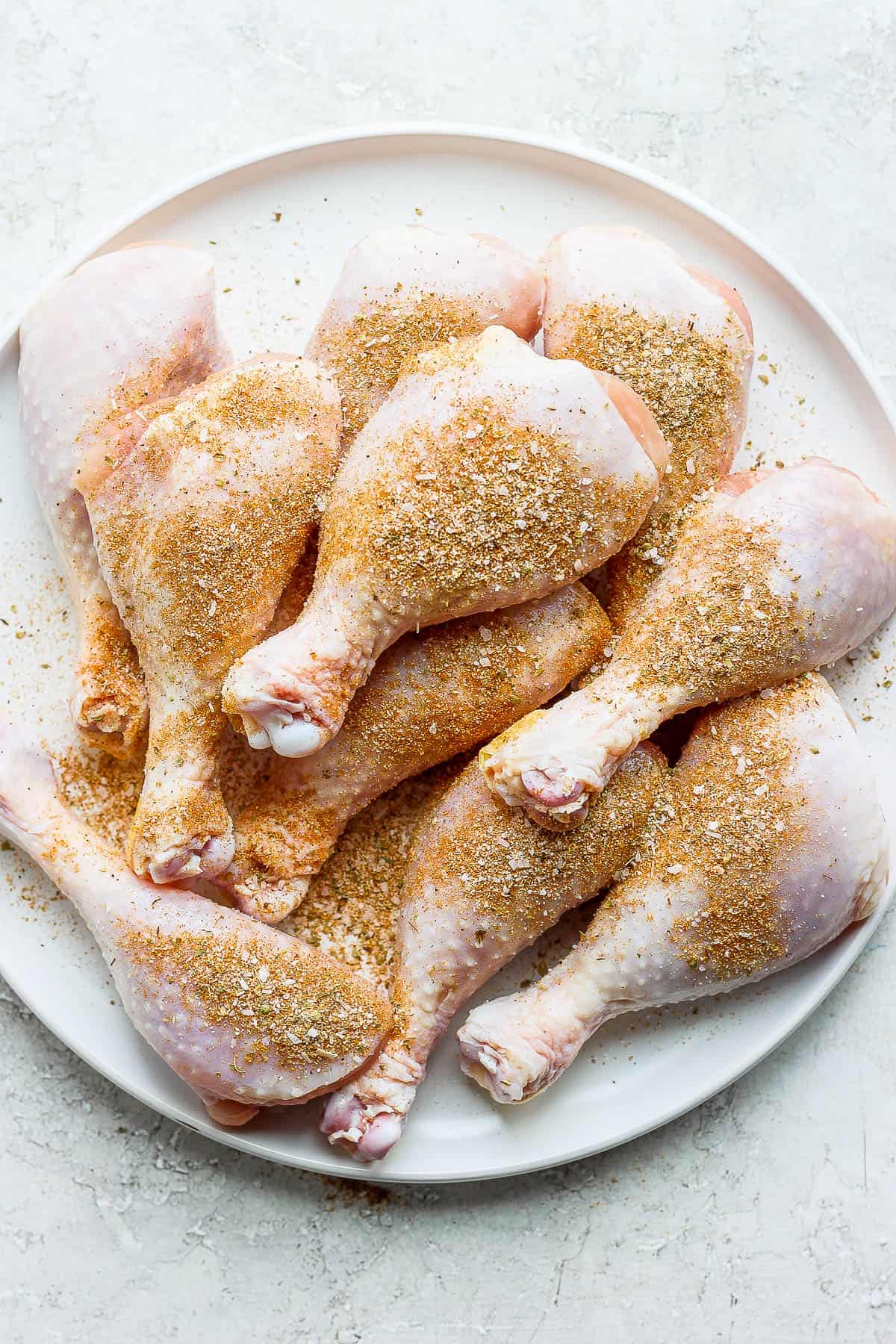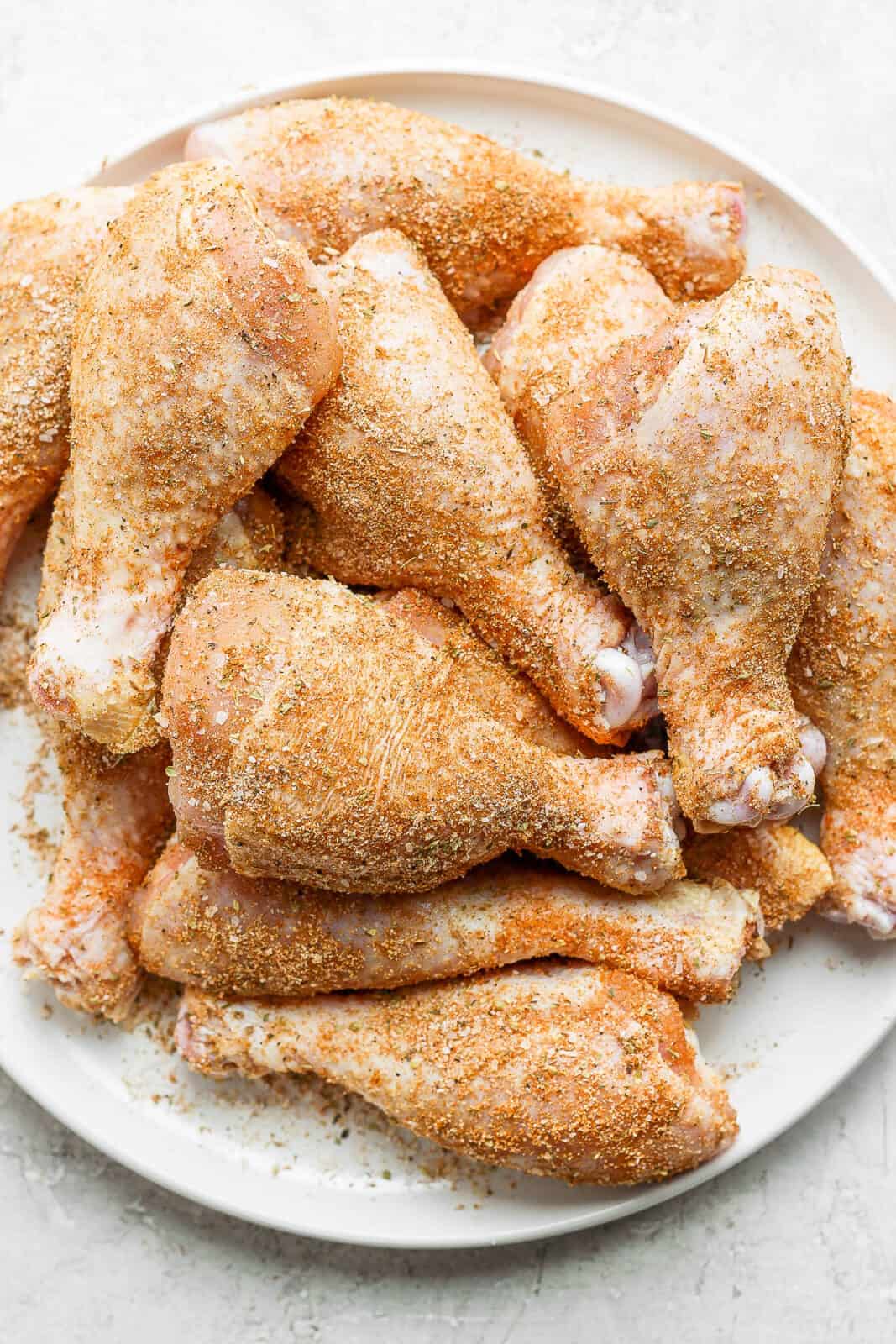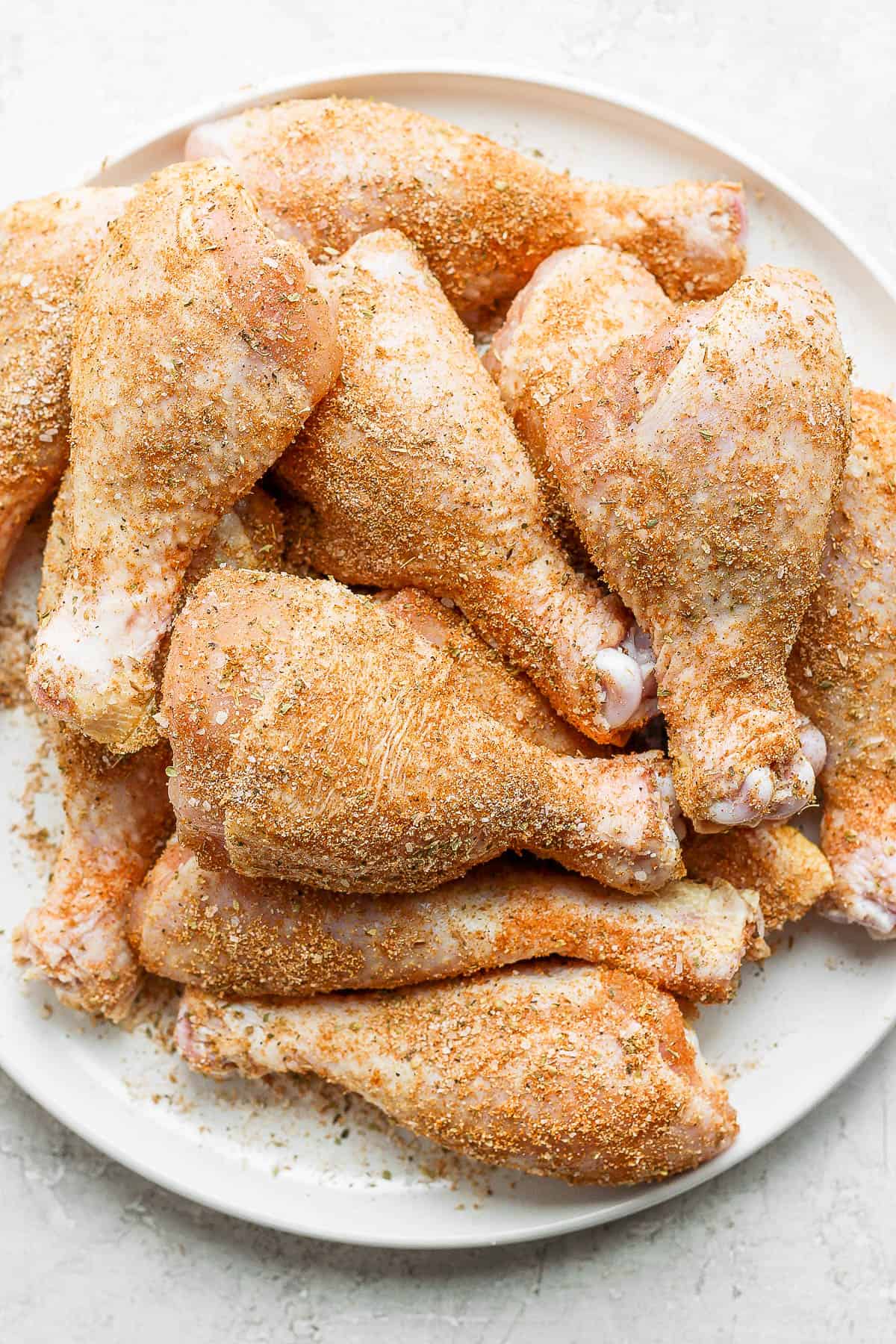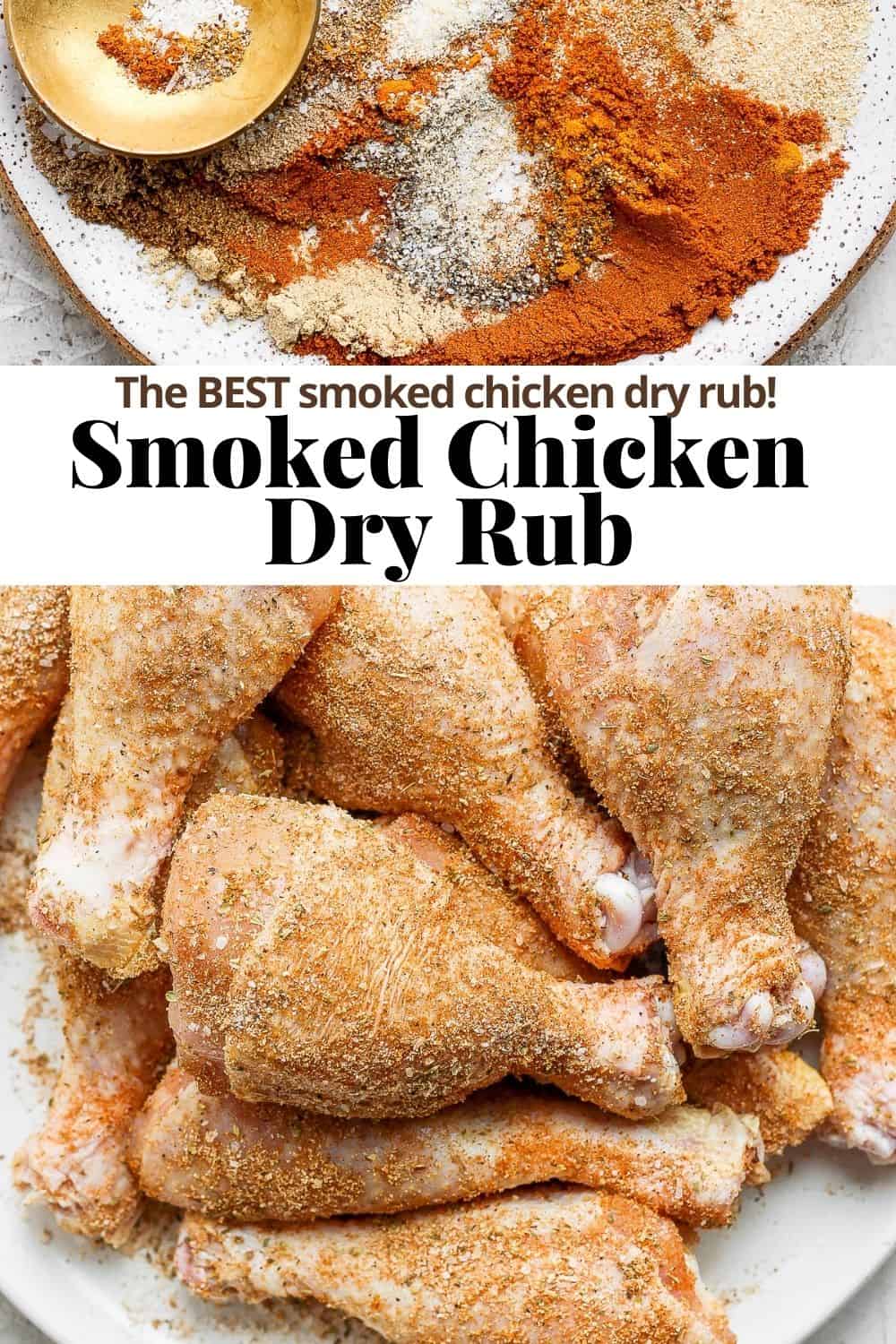 Print