Pork Tenderloin Dry Rub is packed with flavor and the perfect addition to any way you are going to cook your pork tenderloin!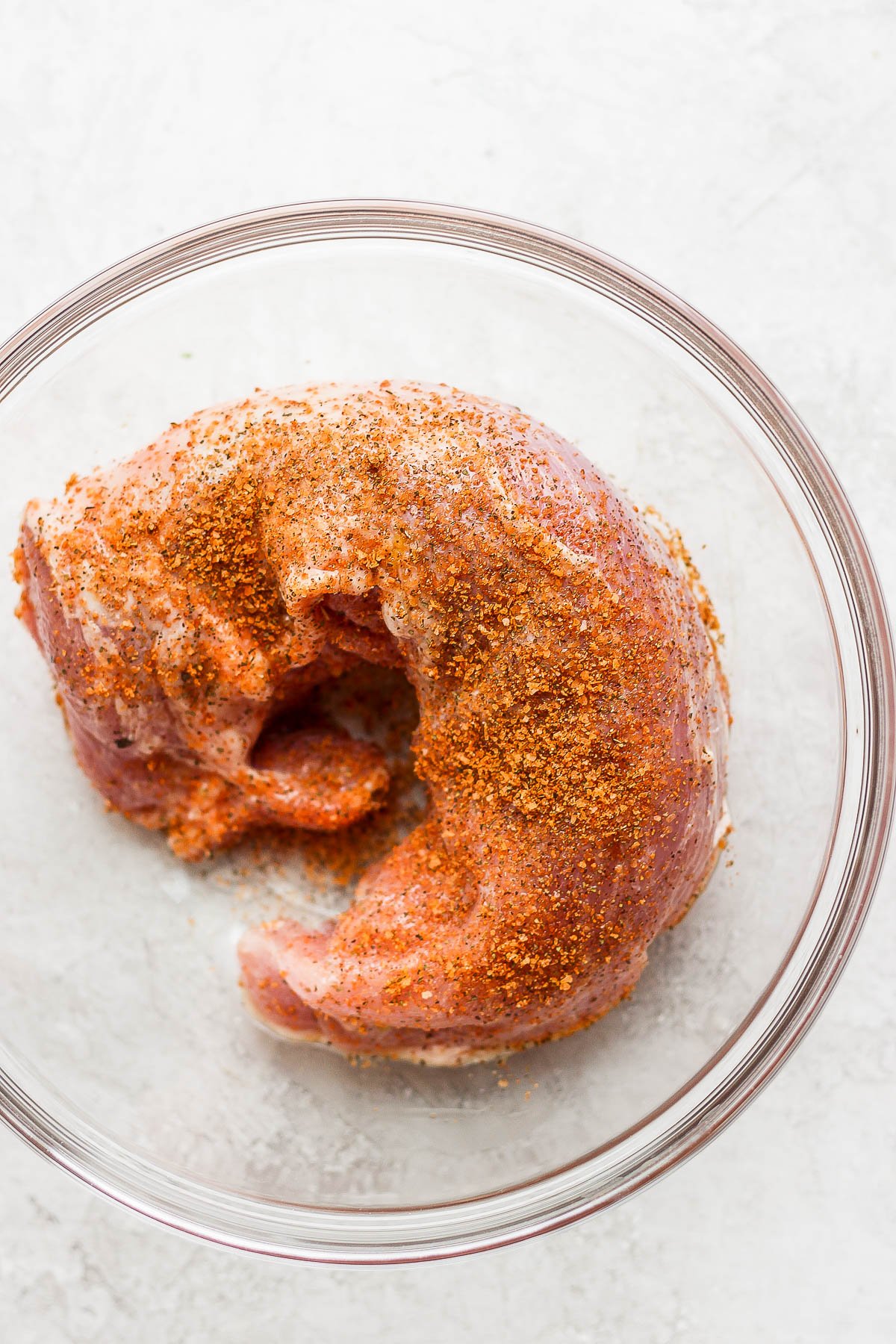 Best Pork Tenderloin Dry Rub
Pork tenderloin is a pretty lean cut of meat (the leanest cut of pork you can get) and doesn't have a ton of flavor built in (because of the lack of fat) so using a dry rub or a marinade to help add some flavor is key! If you are looking for a more flavorful cut of pork try this Smoked Pork Shoulder. The higher fat content just self-bastes as it is cooking the flavor is off the charts!
Why You Will Love This Recipe
Make Ahead: you are definitely going to want to make a batch of this rub ahead of time so you can use it whenever you need to!
Flavor: there is just so much flavor packed into one little jar of rub!
Multi-Purpose: feel free to use on ribs, pork chops, pulled pork, smoked pork tenderloin or grilled pork tenderloin!
What You Will Need
kosher salt: pork tenderloin isn't super flavorful on its own so we are adding some salt to this rub to amp up the flavor.
paprika: paprika is always such a great ingredient for any type of barbecue rub.
lemon pepper: this adds that little citrus/acid flavor that is crucial!
garlic powder: because we always gotta have some garlic!
onion powder: onion powder always seems to pair well with garlic powder!
ground black pepper: this rounds out the rub nicely!
What to Make with Pork Tenderloin Dry Rub
How Long Can You Leave Rub on Pork
24 hours. The longer you let it sit the more flavor will be infused into the pork. You should leave the rub on the pork at least 30 minutes.
How do You Use a Pork Tenderloin Dry Rub
Step One: purchase a pork tenderloin and remove from package.
Step Two: pat dry with a clean paper towel.
Step Three: combine your rub ingredients and then rub all over the pork tenderloin making sure you get into every nook and cranny.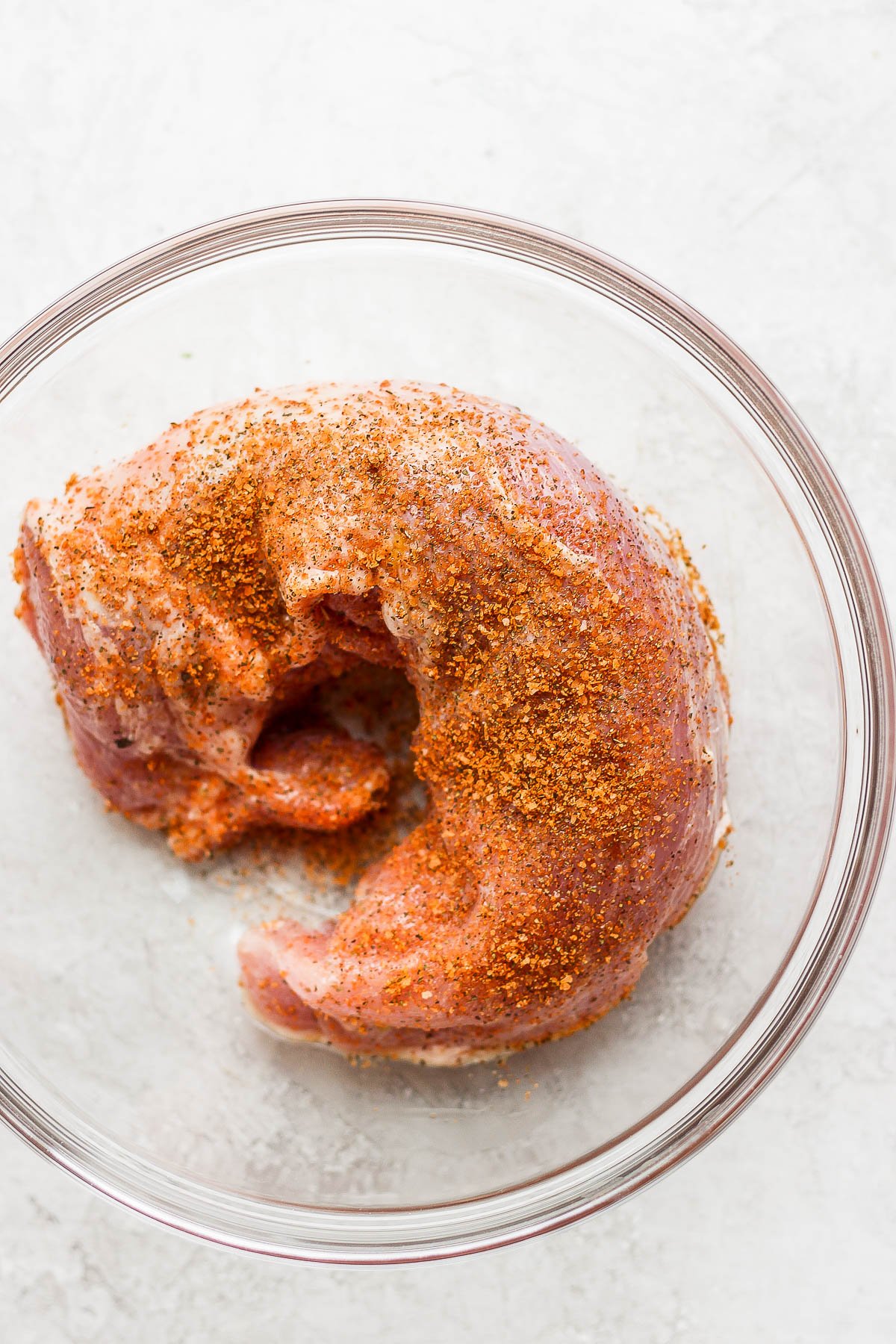 Step Four: let the pork tenderloin sit in the dry rub for at LEAST 30 minutes, but you can let it sit overnight in the fridge (tightly covered).
Step Five: after you are done letting the pork tenderloin sit in the rub you can choose however you want to cook it!
Above is the grilled pork tenderloin and blew is the smoked version!
Print