If you are looking for the best options for cooking a whole turkey or a turkey breast, you have come to the right place! A perfectly juicy and tender turkey is always the star of Thanksgiving dinner every year. Whether you are interested in making a classic roast turkey in the oven or want to try a new cooking technique, we have so many options for you to try! Follow along as we cover all the options!
Prepping Your Turkey
Before you jump right in to cooking your turkey, you need to purchase it and get it ready to go! Every good plan for making the best Thanksgiving turkey starts by determining how large of a bird you will need. Then you will need to make sure you fully thaw the turkey and select the perfect seasoning, brine, or marinade to provide the most flavor!
Complete List Of Ways To Cook A Whole Turkey
Complete List Of Ways To Cook A Turkey Breast
If you are hosting a smaller crowd this year, you can easily make a turkey breast instead of a whole, large turkey. They are smaller, take less time, and are easier to carve. So if the amount of meat works for your holiday gathering, you should definitely give it a try!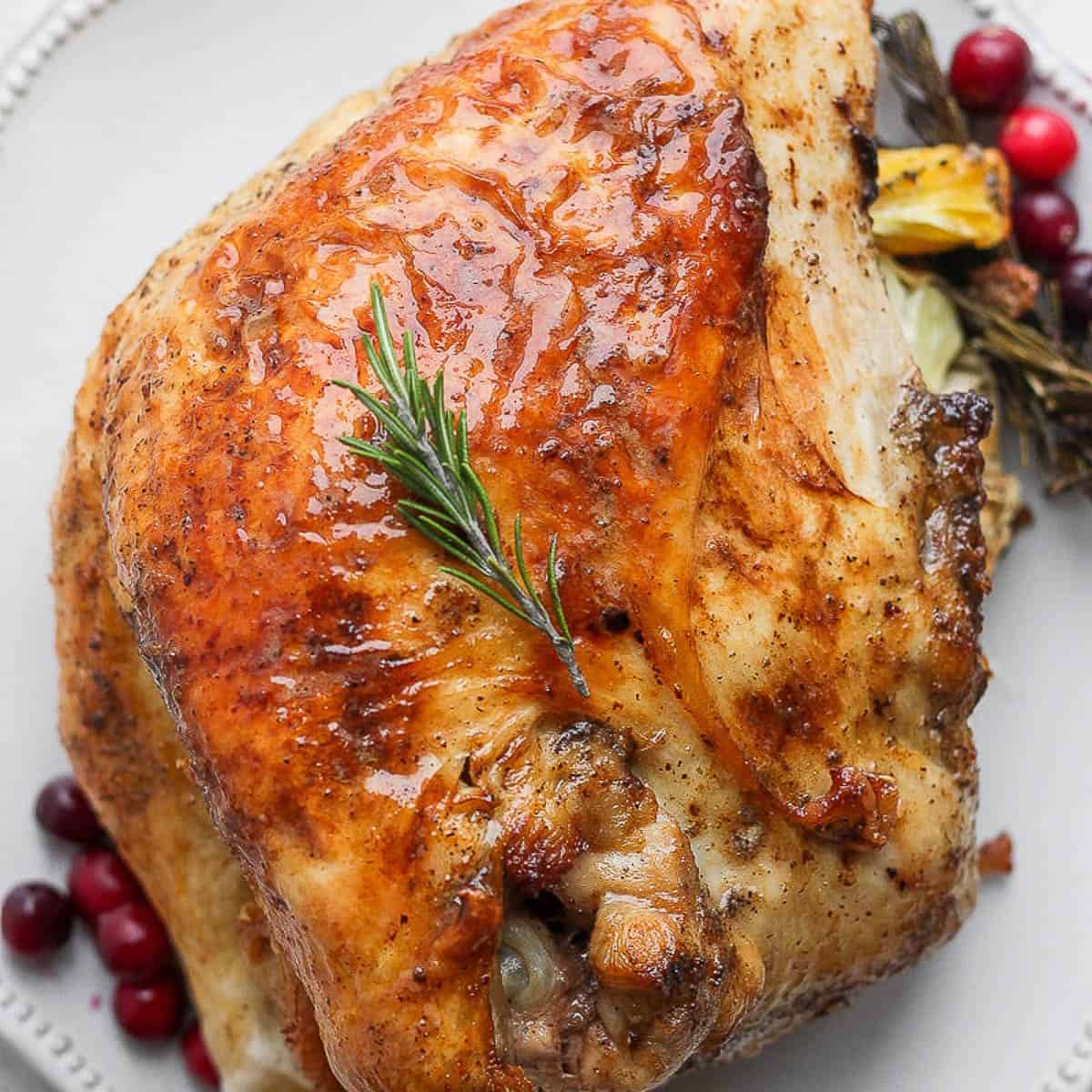 Juicy Roast Turkey Breast
Juicy Roast Turkey Breast – a classic, tried-and-true roasted turkey breast that is always a crowd-pleaser (and so easy to make)!
Grilled Turkey Breast
Grilled Turkey Breast is an amazing addition to any Thanksgiving or holiday meal! Easy to make, packed with flavor and frees up your oven!
Cooked Turkey Tips
No matter which option you pick for cooking your turkey or turkey breast, there are so many things to think about. Like making sure you hold on to those pan drippings for making the best turkey gravy! And checkout our complete guide on how to carve a turkey or turkey breast to make sure you are getting as much meat as possible. Plus, once you have all the meat carved you are probably going to need some delicious turkey leftover recipes too!
Don't forget to follow me on Facebook, check out my Instagram account or see what I am pinning on Pinterest!
Made a recipe and loved it?! We would love it if you would take a minute and leave a star rating and review – it is also helpful if you made any substitutions or changes to the recipe to share that as well. THANK YOU!