How to Make Turkey Gravy –a simple, step-by-step easy turkey gravy recipe that teaches you how to make delicious gravy from your Thanksgiving dinner turkey drippings that is packed with flavor! Perfect with your Thanksgiving turkey, mashed potatoes, stuffing and green bean casserole!
How to Make Turkey Gravy (using the pan drippings)
Raise your hand if you think Thanksgiving dinner is one of the best meals of the year!! Yes! Us too! The turkey, the stuffing, the mashed potatoes and then all the gravy on top!! Let's be honest – it's all about that gravy! Making the perfect turkey gravy is absolutely the key to a great Thanksgiving and we are here to tell you that it is SO EASY and it is made with all the delicious drippings you have from making your turkey!
Why You Will Love This Turkey Gravy Recipe
Holidays – a great holiday dinner really isn't much without a delicious turkey gravy on top and this is just that! Use the pan drippings from your roast turkey, roast turkey breast, grilled turkey or smoked turkey to make this easy recipe!
Easy – this tutorial on how to make turkey gravy will show you just how easy it is! It comes together in minutes and is better than anything you would buy from the store.
Simple, real ingredients – you only need 5 real ingredients for this turkey gravy and one of them is all the delicious drippings from the turkey!
What You Will Need
RECIPE FAQs & TIPS
Favorite Thanksgiving Side Dishes
How To Make Turkey Gravy
Here is a step-by-step tutorial on how to make the best turkey gravy:
Measure out your flour and butter.
Measure out 2 cups of drippings from the turkey after removing some fat.
Melt the butter.
Add your the flour to the pan with the melted butter.
Whisk/stir the melted butter and flour together to make a paste called a roux.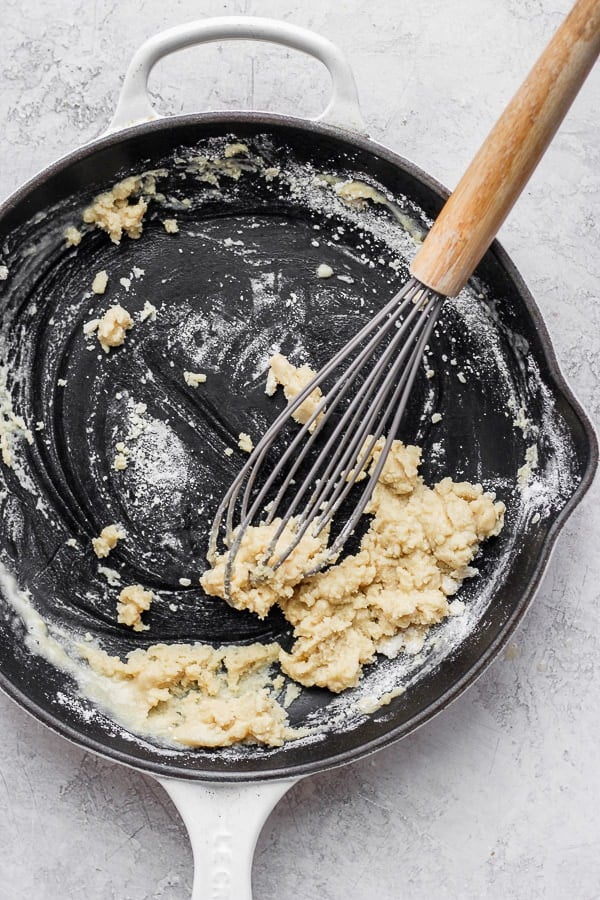 Then slowly add the turkey drippings while constantly mixing. Once the drippings are added you will do the same thing with the broth – add liquid slowly and mix constantly.
Now you tailor it to your liking – you can add a pinch of salt to adjust the taste or you can add more broth if you want your gravy to be thinner.
Pour it over everything and enjoy! 🙂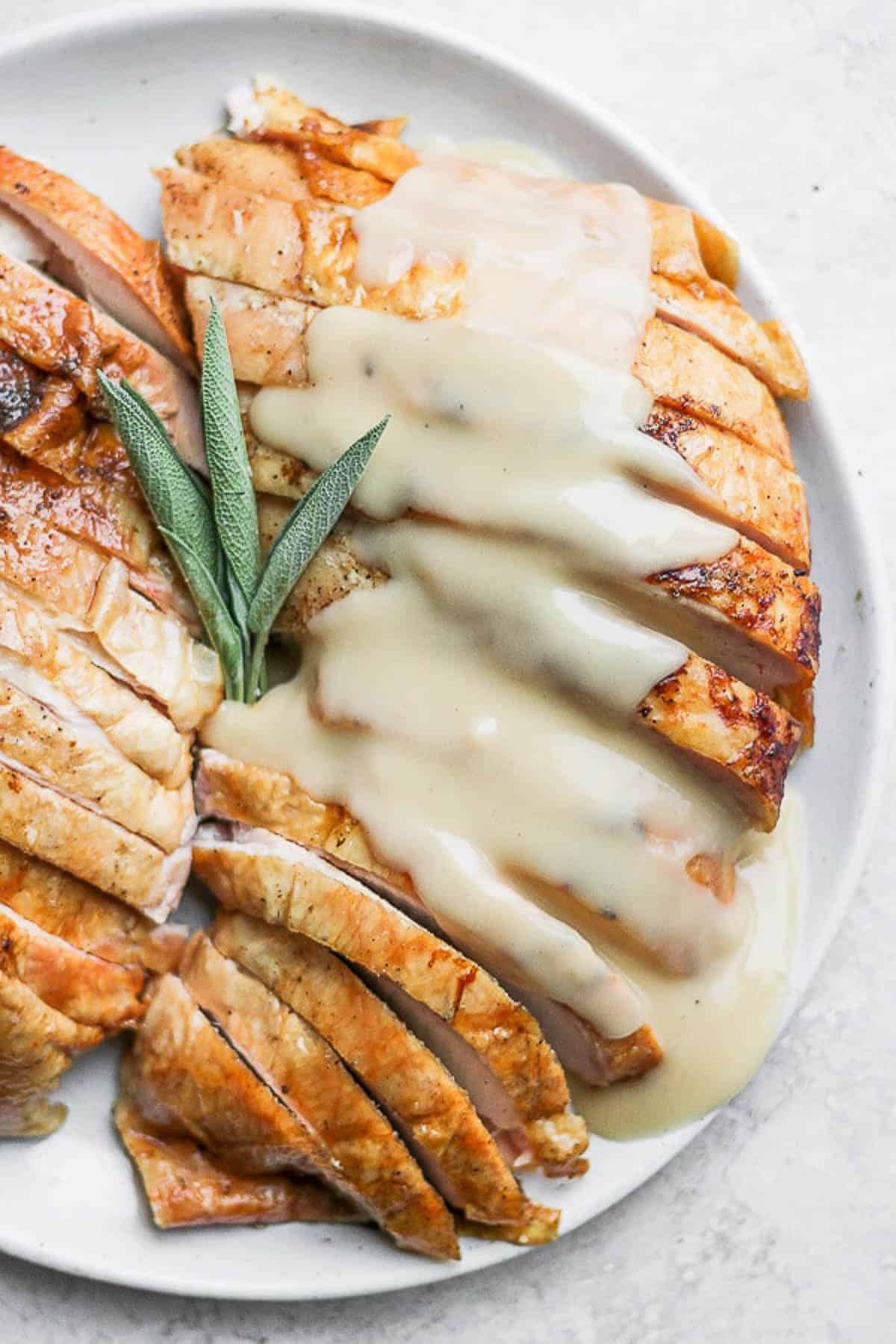 OTHER RECIPES YOU MIGHT LIKE:
Don't forget to check out my Instagram account – Or give me a follow on Facebook or see what I am pinning on Pinterest!
Made this recipe and loved it?! We would love it if you would take a minute and leave a star rating and review – it is also helpful if you made any substitutions or changes to the recipe to share that as well. THANK YOU!
Print
How to Make Turkey Gravy
Author: Erin Jensen
Prep Time: 5 minutes
Cook Time: 10 minutes
Total Time: 15 minutes
Yield: Approx. 3 cups
Category: Gravy
Method: Stove Top
Cuisine: American
---
Description
How to Make Turkey Gravy -a simple, step-by-step recipe that teaches you how to make turkey gravy from your turkey drippings!
---
4 tablespoons butter
6 tablespoons all-purpose flour
2 cups turkey drippings
1 cup chicken broth (or turkey stock)
kosher salt and ground black pepper to taste
---
Instructions
In a deep skillet or medium saucepan melt butter on medium-high heat.
Once butter is melted, add in flour and whisk to combine. This will create a sort of paste (called a roux) and it should have an almost nutty smell.
Then slowly add in the turkey drippings, whisking constantly. Continue slowly pouring in the turkey drippings, whisking all the while, until it is all added. Then do the same thing with the broth.
Assess the consistency of the gravy – if you like it a little thinner add broth a little at a time, whisking to combine, until you have reached your desired consistency. If you want it a bit thicker let it simmer (a soft boil) for a bit and it will continue to thicken.
Taste and add salt, as desired.
Serve immediately.
If gravy ends up having to sit for a bit and you feel it dries up a bit, just add a splash of broth and whisk to revive.
Notes
Prepping Turkey Drippings: I would recommend using a fat separator to separate the fat from your drippings. You can also just let them sit for a few minutes and the fat will float to the top and you can scoop most of it out with just a large spoon.
Drippings Amount: If you don't have quite 2 cups of drippings just make up for the difference with broth.
Storage: The gravy actually stores really well in the refrigerator! Store in airtight container for up to 3-4 days.
Freezing: Flour-based gravy such as this one freeze really well actually! Freeze for up to 3-4 months in a sealed container or even an ice cube tray!
Keywords: how to make turkey gravy
Originally published October 18, 2020.