Grilled Pork Tenderloin is a summer must-have! So juicy and delicious, you need this on your weekly menu plan! Serve with some Corn on the Cob (or Mexican Street Corn Salad) + some Grilled Broccoli for the perfect meal.
Best Grilled Pork Tenderloin
This is going to be your new favorite pork tenderloin recipe! You know we are always grilling up something yummy over here at The Wooden Skillet and we are so excited to FINALLY bring you a pork tenderloin recipe! And it was worth the wait!
Why You Will Love this Recipe
Grilling Season: who doesn't love grilling season! Seriously, grilled meals are a go-to in our house. We grill it all – the protein, the veggie and the potato!
Flavor: pork tenderloin isn't naturally super flavorful so we are using both a marinade and dry rub to spice things up! That being said, feel free to use just use salt and pepper if you want to keep things simple.
Easy: Grilling seems intimidating sometimes, but it is really super easy!
What is Pork Tenderloin
How to Season Pork Tenderloin
Pork tenderloin is very low in fat which means it does not have a lot of flavor built into it. By using dry rubs and marinades you can really amp up the flavor of your grilled pork tenderloin!
How Long Does it Take to Grill Pork Tenderloin
It takes approximately 25 minutes to grill a pork tenderloin on medium-high heat, but the ultimate time will depend on exact grill temp and thickness of pork tenderloin.
2 pork tenderloins: whether you are cooking one pork tenderloin or two on the grill, the total time will be the same!
Should Pork Tenderloin be Cooked Fast or Slow: this grilled pork tenderloin recipe is fast and high which works great with pork tenderloin since the fat content is low, but this smoked pork tenderloin is more slow an low and it also turns out great!
What Goes Good With Pork Tenderloin
How to Grill Pork Tenderloin
Get your pork tenderloin out of the package.
Pat it dry with a clean paper towel.
Season with either salt and pepper OR our dry rub!
If you are using the dry rub, combine the ingredients and rub all over the pork tenderloin – ever nook and cranny!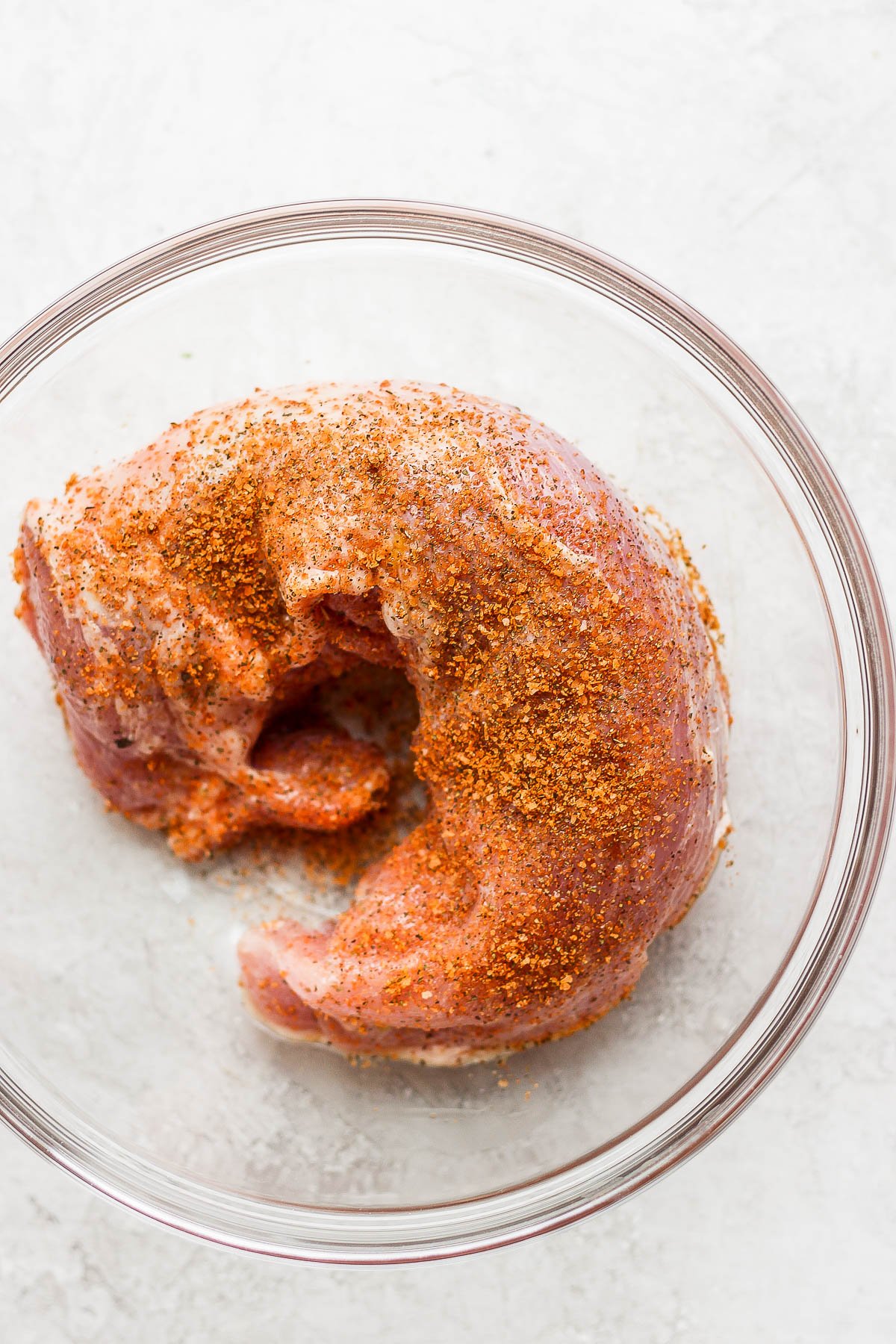 Then make up the marinade and make sure the pork tenderloin is fully coated – we love using Stasher Bags when marinating!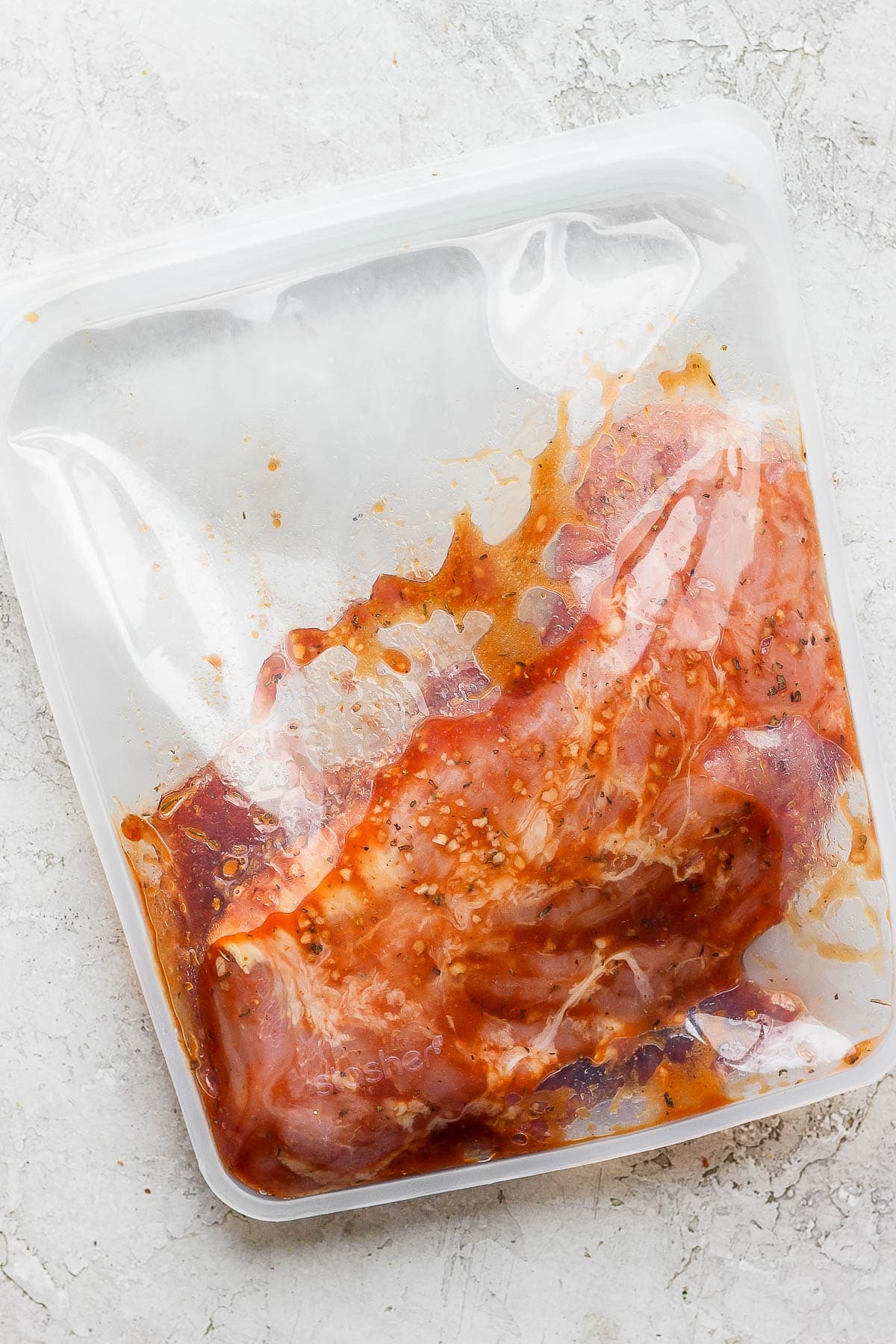 Remove from the storage bag and prep your grill (clean grates and bring up to temp).
Grill over direct heat, rotating as you go.
Remove from grill and let rest at least 5 minutes.
How do You Know when Pork Tenderloin is Done
Pork tenderloin is done when it reaches an internal temperature of 145 degrees F at it's thickest point. We recommend using an internal meat thermometer to know the precise temperature.
Is it okay for pork tenderloin to be a little pink: Yes, as long as the final internal temperature reaches 145 degrees, it is fine if there is little pink in the middle.
Can you overcook pork tenderloin: Definitely! Since there is little fat content in a pork tenderloin (which would otherwise help keep it moist) make sure you are taking it off of the smoker when it reaches 140-145 degrees F internally. It will continue to raise a few degrees as it rests.
Enjoy!
Below is a pic of what it looks like if you decide to make more of a BBQ Grilled Pork Loin – see recipe card notes!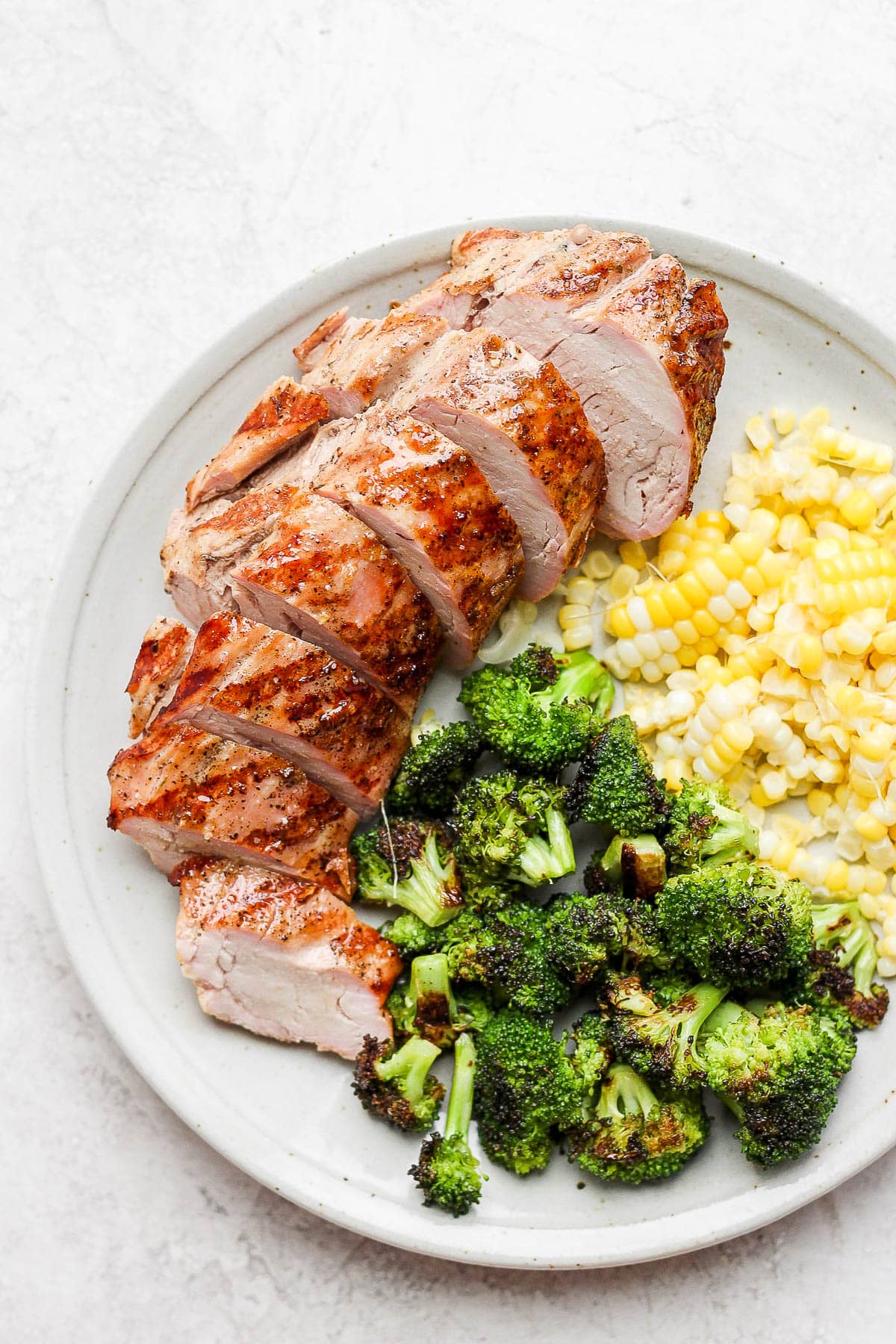 Print