Burger Bowl is such a great option for a busy weeknight! These bowls of goodness come together quickly and pack so much flavor!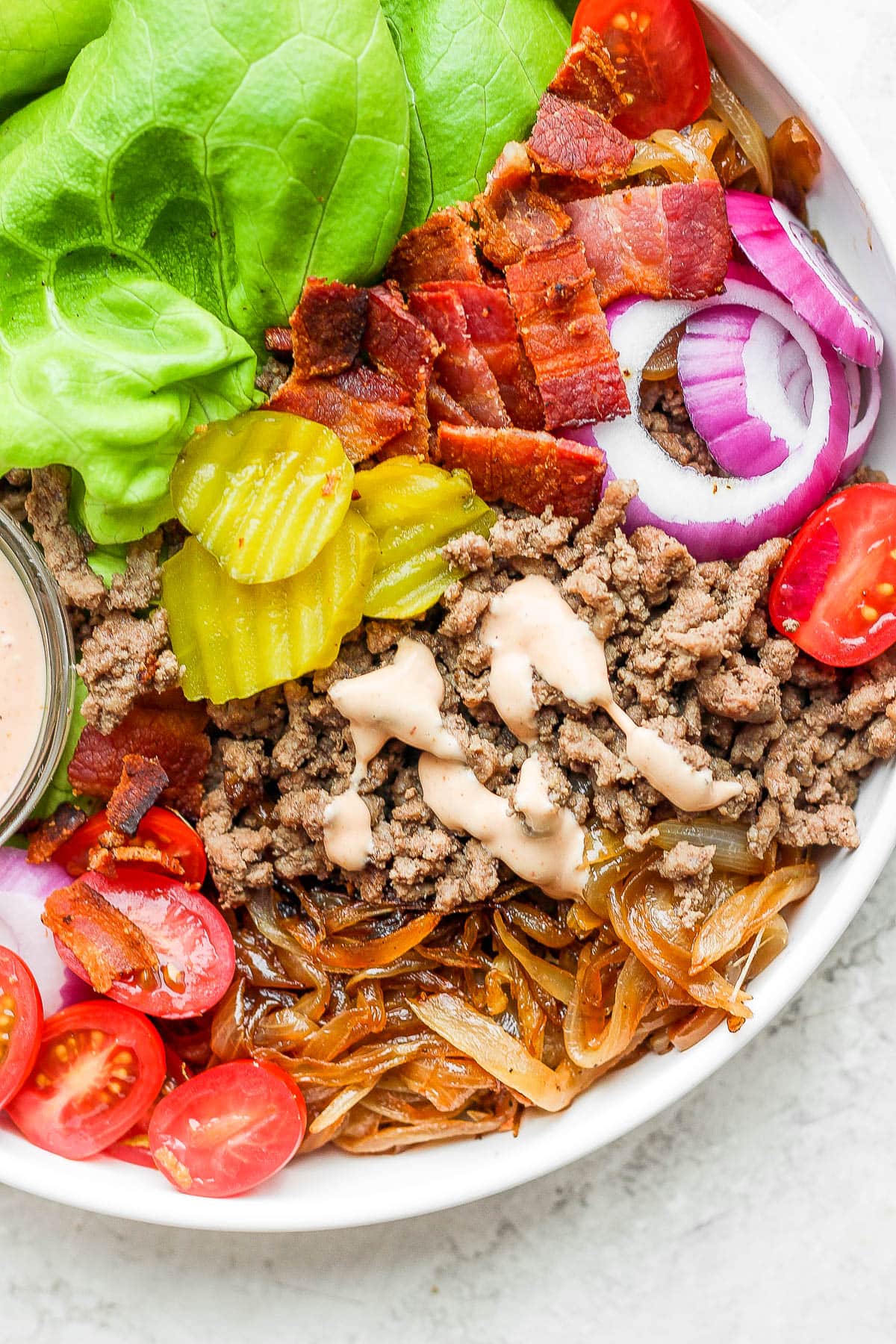 Best Ever Burger Bowl
Does anything scream summer more than a burger – nope! And if you are looking for something lighter (but just as tasty) as your typical grilled burger, this is the recipe for you! So easy and quick to throw together these are perfect for busy weeknights. And don't forget that special sauce!!
Country Natural Beef is 100% owned by family ranchers and is G.A.P. Step 4 Animal Welfare Certified which means that their animals are pasture-raised, fed a vegetarian diet, provided a safe and enriched environment and never receive antibiotics or added hormones. They also happen to be a Whole30-Approved partner! And I have to say, this is honestly the best beef I have ever tasted. You truly can tell the difference and I am so proud to be partnering with them today!
Why You Will Love This Recipe
Flavor – this burger bowl really packs a ton of flavor into one bowl! It is going to wake-up ALL your tastebuds.
A spin on a cookout staple – this is perfect for mixing up those traditional cookout recipes that are on repeat all summer long!
The Sauce – let me repeat – THE SAUCE – I'm telling you the special sauce on this burger bowl makes the dish and it is out of this world!
Burger Bowl Ingredients
Country Natural Butcher Blend Ground Beef: my all-time favorite ground beef – you really can tell the difference!
Salt & pepper: because you always gotta add a little!
Yellow onion: we are using these to make some caramelized onions – they really take these bowls to the next level.
Garlic powder + Onion powder: always a great flavor combo!
Butter lettuce: you could also use romaine lettuce or really any other kind of mixed greens.
Cherry tomatoes: you could also simply cut up a regular tomato.
Purple onion: love the little punch of flavor these add.
Burger pickles: or any sliced pickle will work.
Bacon: love cooking our bacon in the oven – so easy and less mess (you could sub turkey bacon too)!
Avocado (optional): I usually go ahead and add this in.
Special sauce: I LOVE our burger sauce so much – recipe is included in the recipe card below.
Recipe FAQs and Tips
Paleo Mayo: here is a homemade version of paleo mayo we love!
Whole30/Paleo: make sure you check the ingredients for your mayo, ketchup, and pickles.
Prep ahead: ingredients could be chopped or cooked ahead of time and stored in the fridge until ready to assemble – just keep the hot ingredients separate from the cold ones.
Versatile: we have included our favorite burger toppings in this recipe but feel free to add or substitute any of your own favorites!
How to Make a Burger Bowl
Mix your special sauce ingredients together.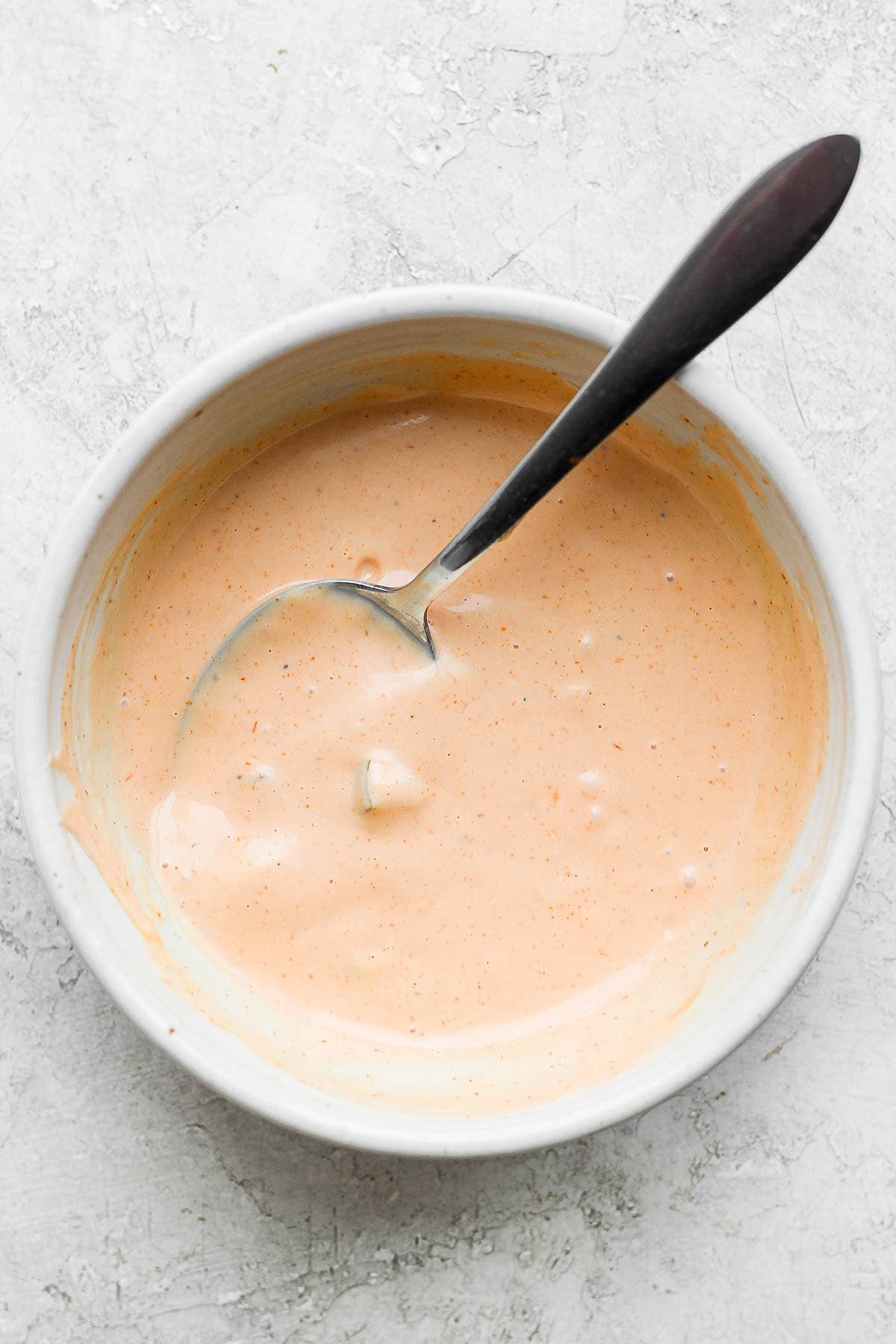 Caramelize your onions.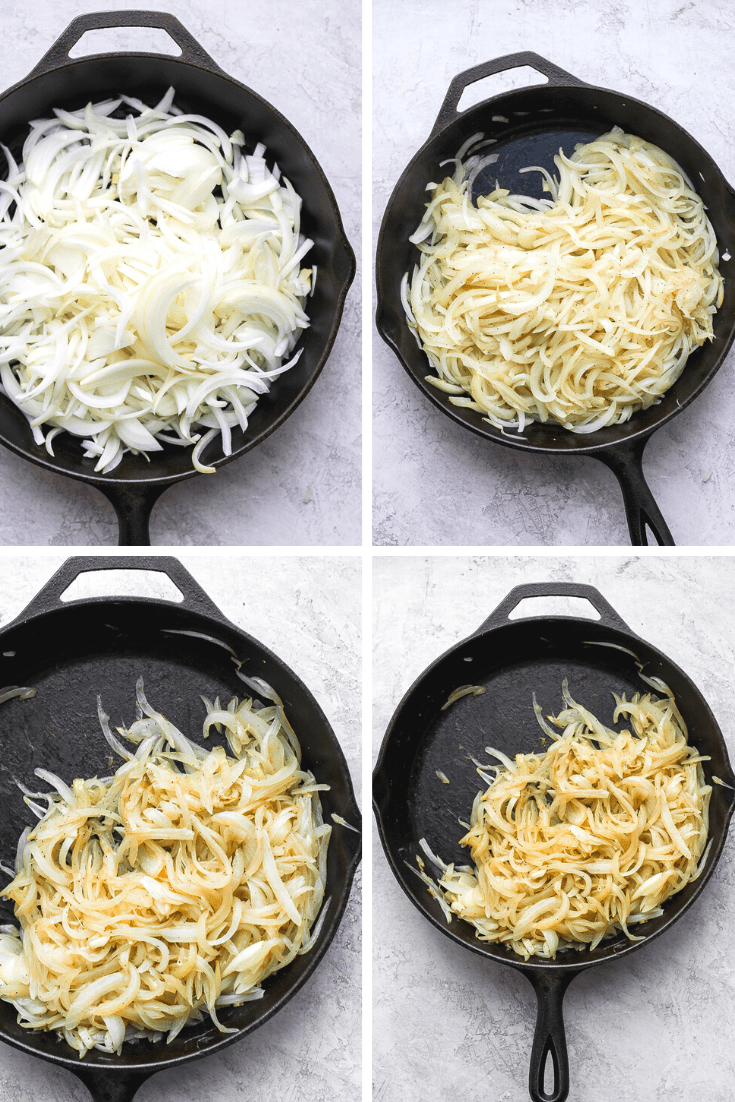 Cook your beef with the seasoning.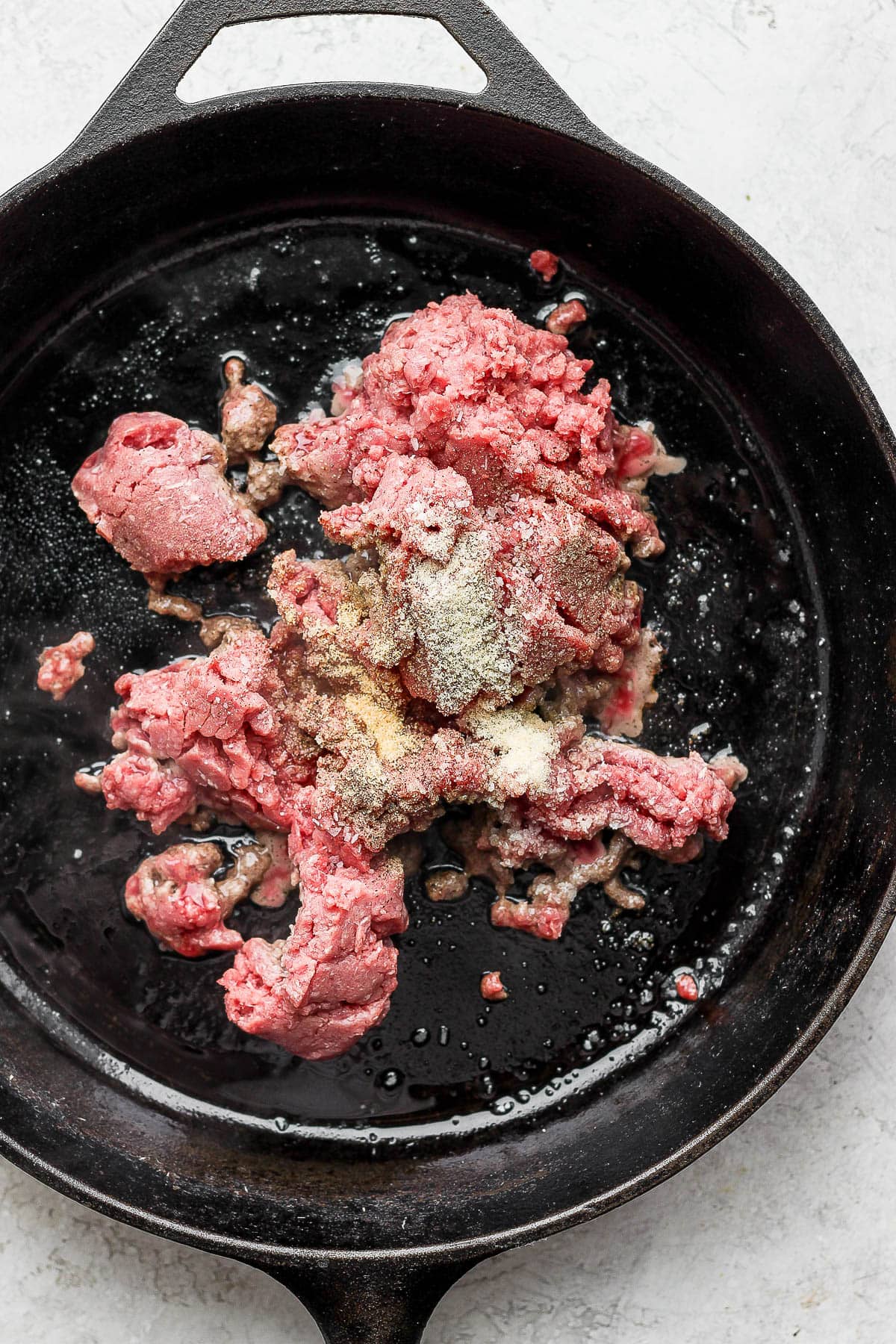 Put all of your burger bowl ingredients into a bowl.
Enjoy!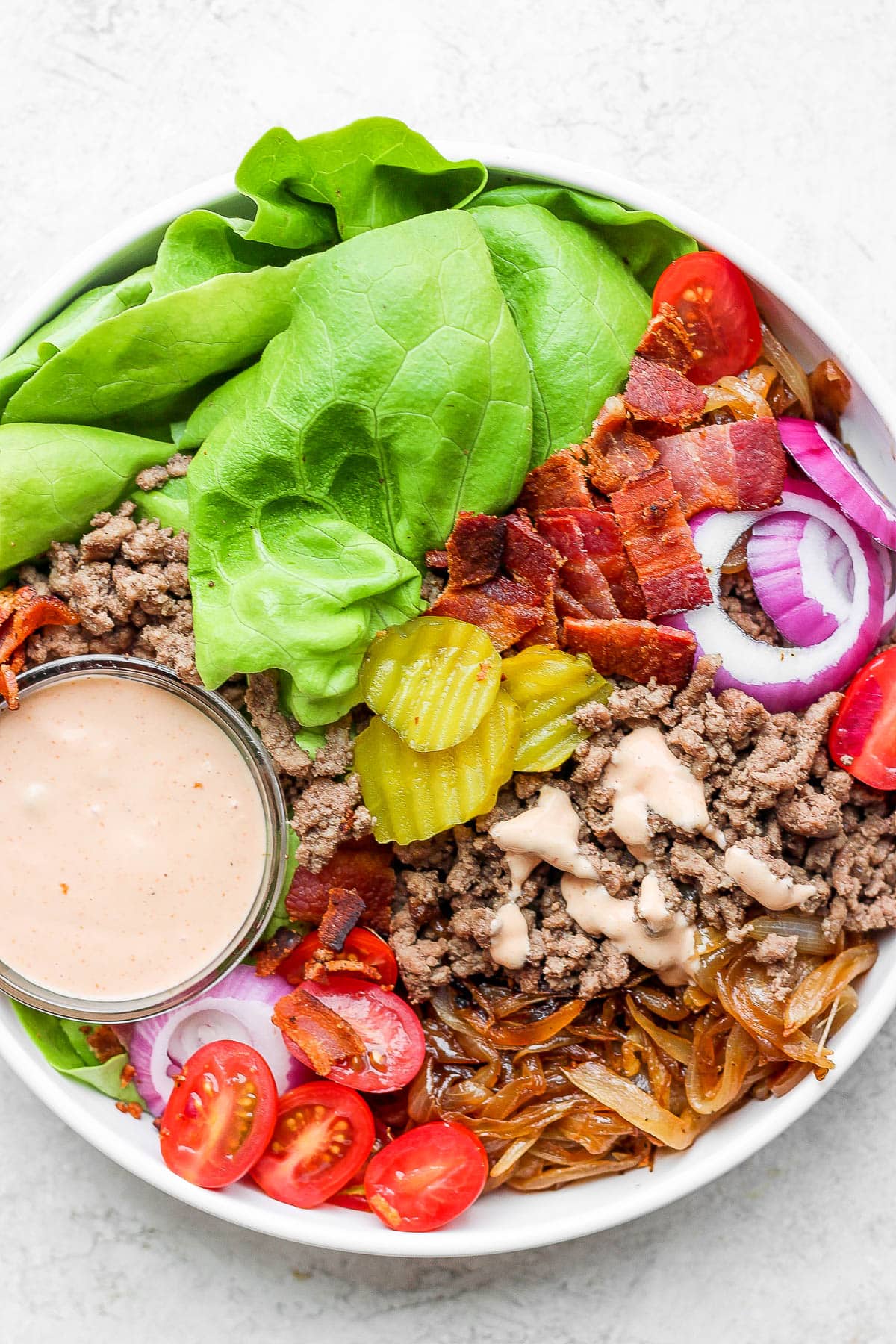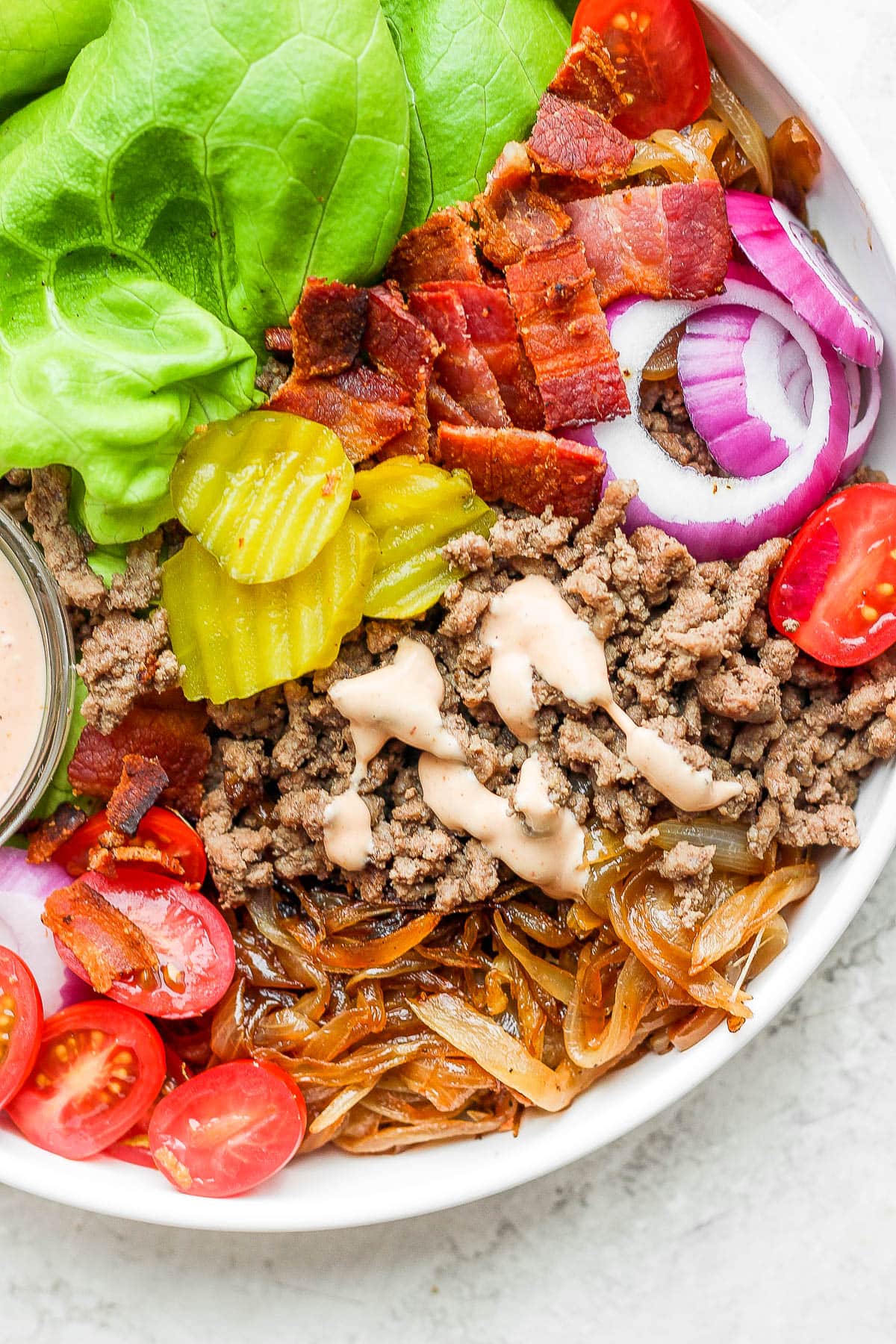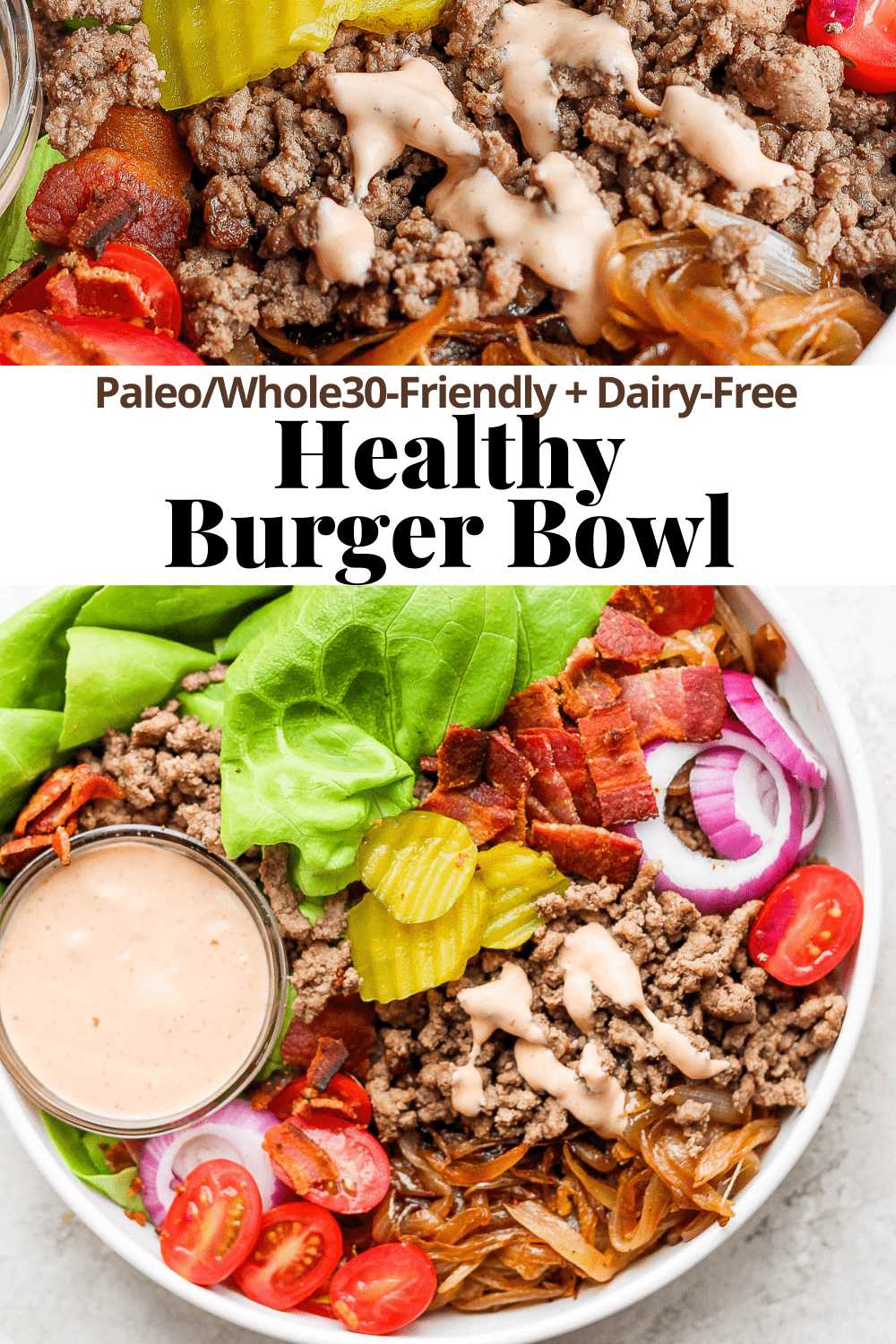 Print
Originally published April 22, 2021.