Grilled Spatchcock Chicken is going to be your new favorite way to cook chicken! It is way easier than you think it is and it turns out SO JUICY with that perfect crispy chicken skin.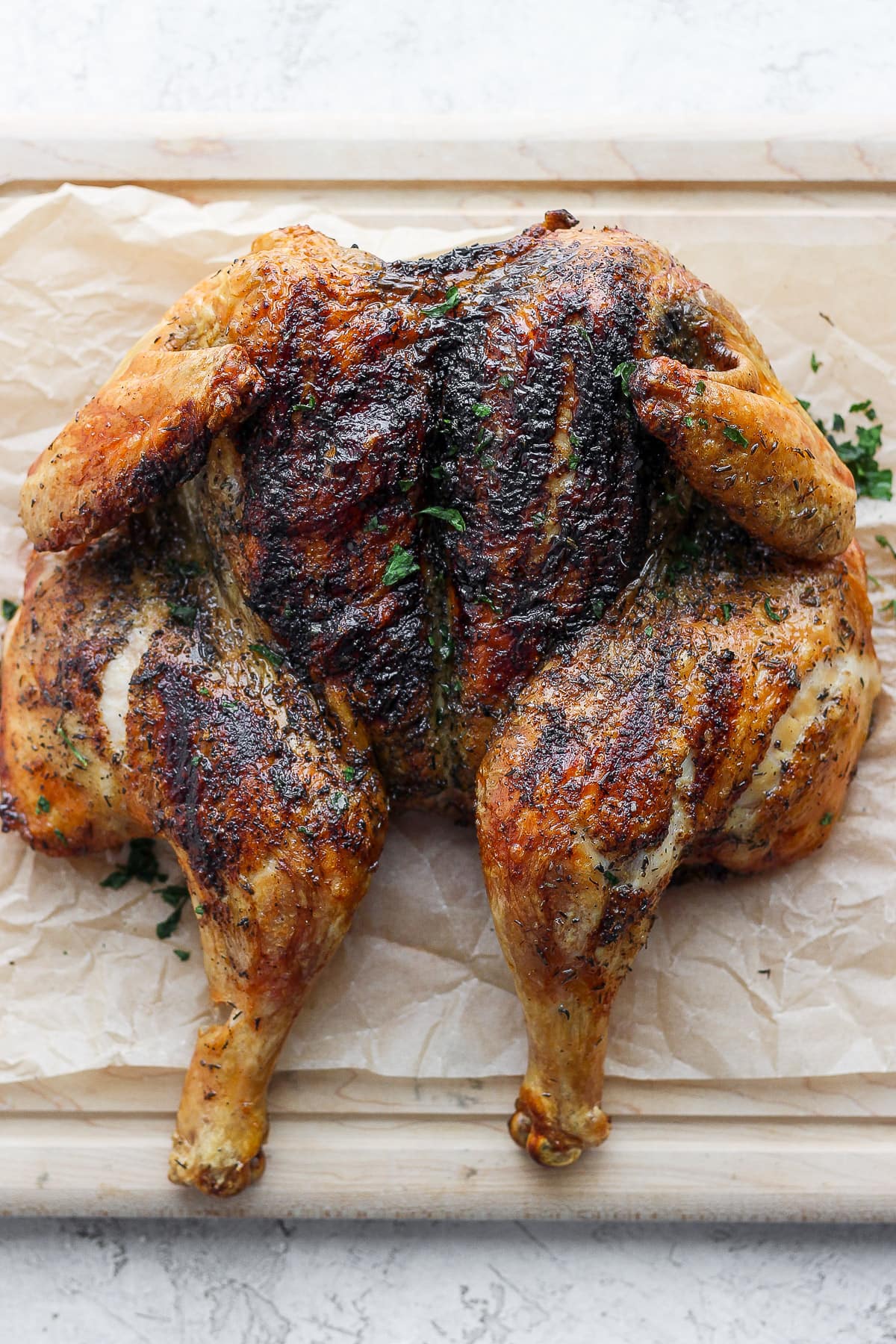 Best Grilled Spatchcock Chicken
This might just be my favorite way to cook a chicken! It is so much easier than you think and it turns out juicy and delicious every time with that perfect crispy chicken skin on the outside. Serve with some Grilled Sweet Corn (or Mexican Street Corn Salad), Grilled Broccoli and maybe a Strawberry Spinach Salad for the perfect meal!
Love chicken recipes – then you have to try our Whole Roasted Chicken OR our Smoked Spatchcock Chicken!
Why This Recipe Works
Spatchcock: Spatchcocking a chicken is so much easier than you think and it results in a flat bird that cooks faster and more evenly.
Time: Because the chicken is able to lay flat and we don't have to worry about the cavity of the bird getting to the required temperature, this chicken cooks so much faster than your typical whole chicken.
Juicy: Did I mention how juicy and delicious this recipe is! Probably one of my favorite chickens I have ever made. This will be on permanent rotation!
How to Grill a Spatchcocked Chicken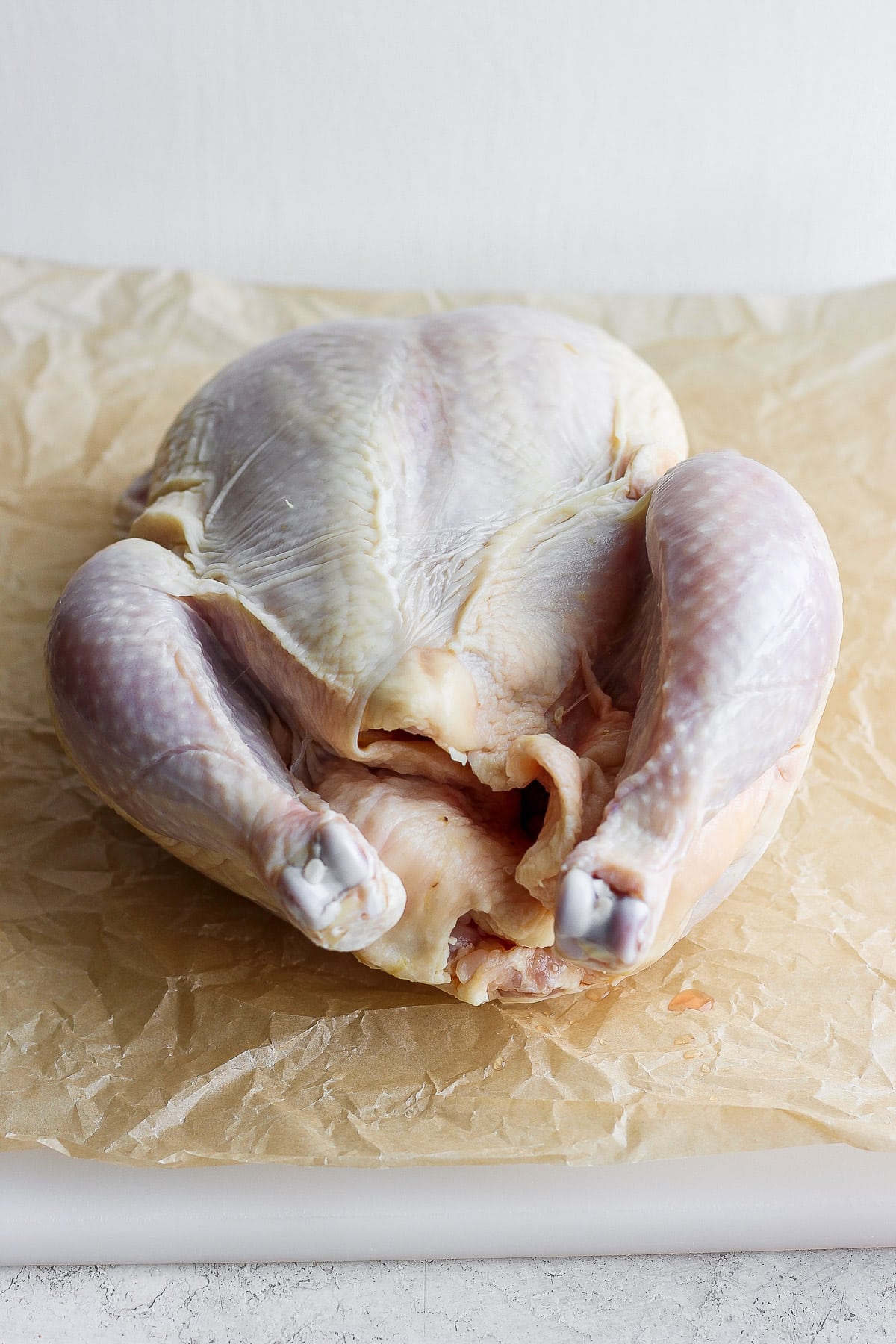 Flip the chicken over so the chicken breast side is down.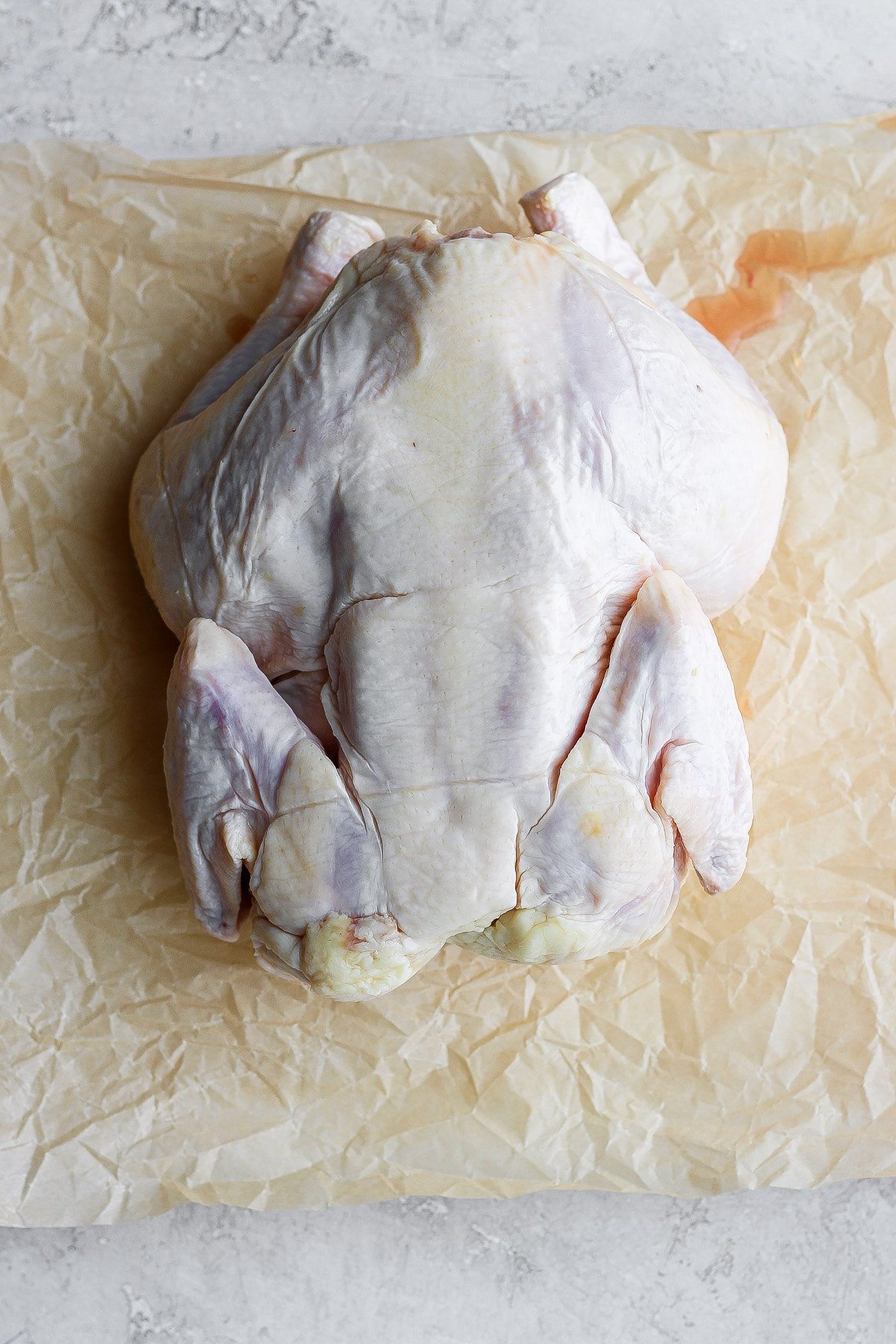 The backbone will be running down the center of the bird. Cut alongside of the backbone with kitchen shears.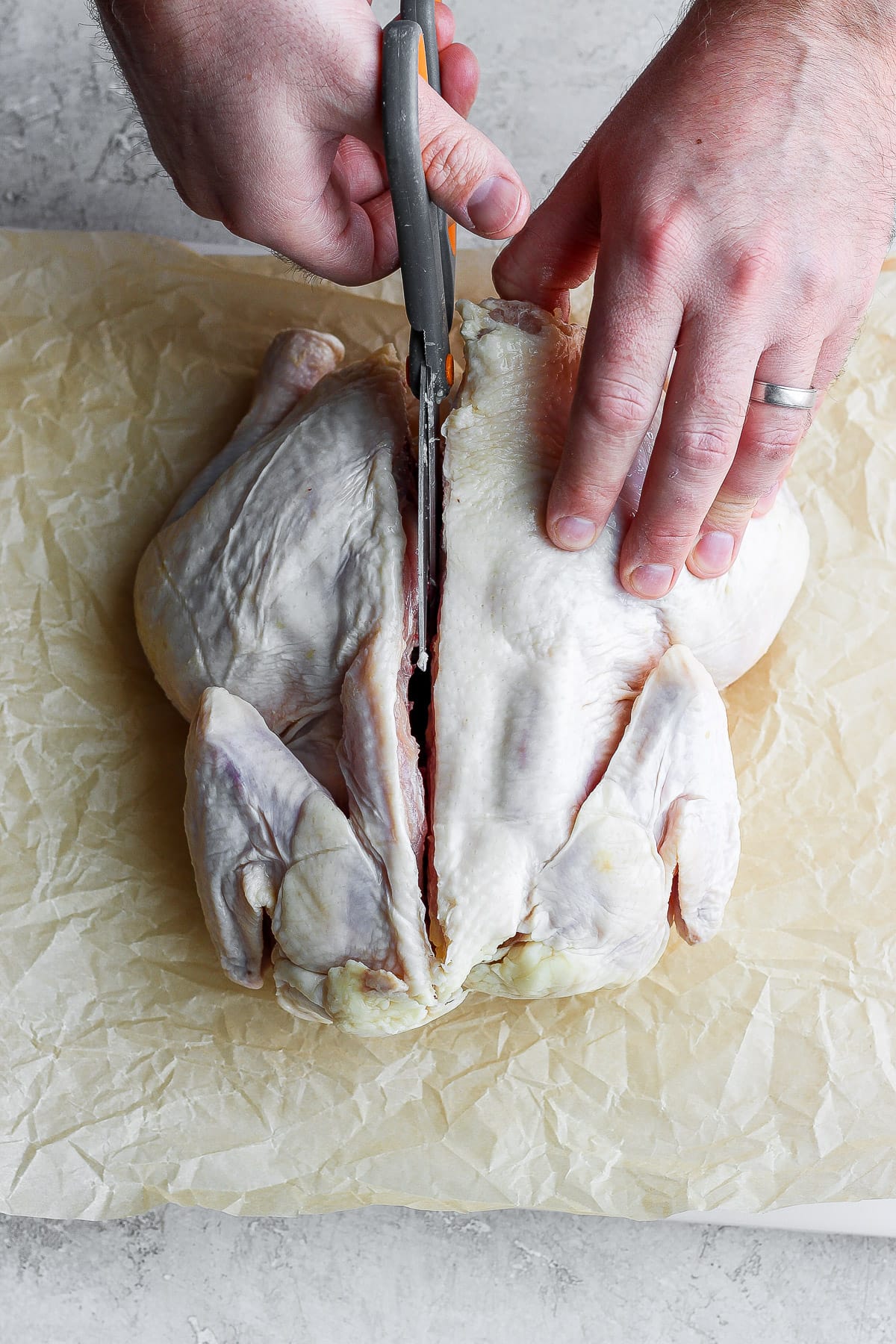 Then cut alongside the other side of the backbone.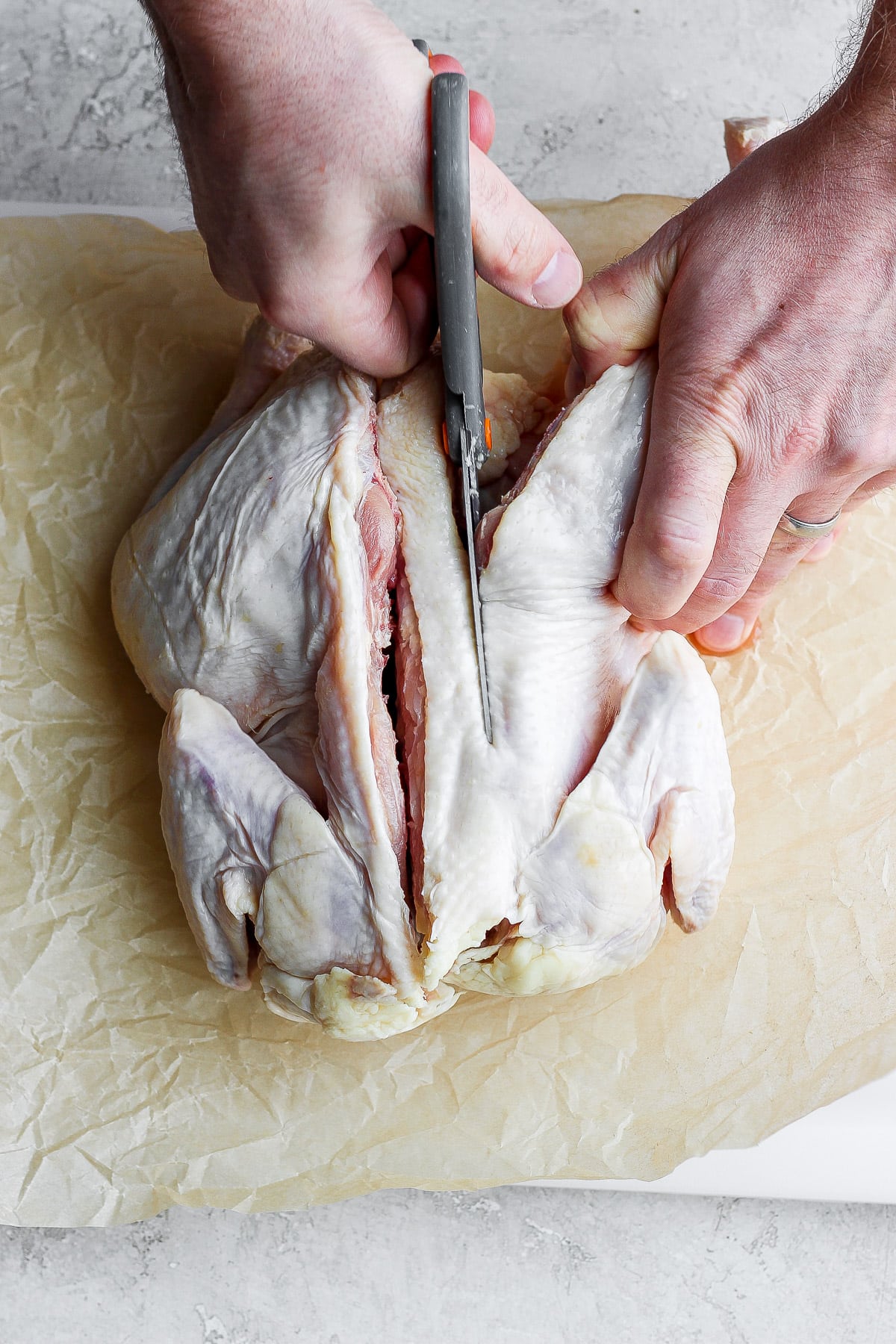 Remove the backbone.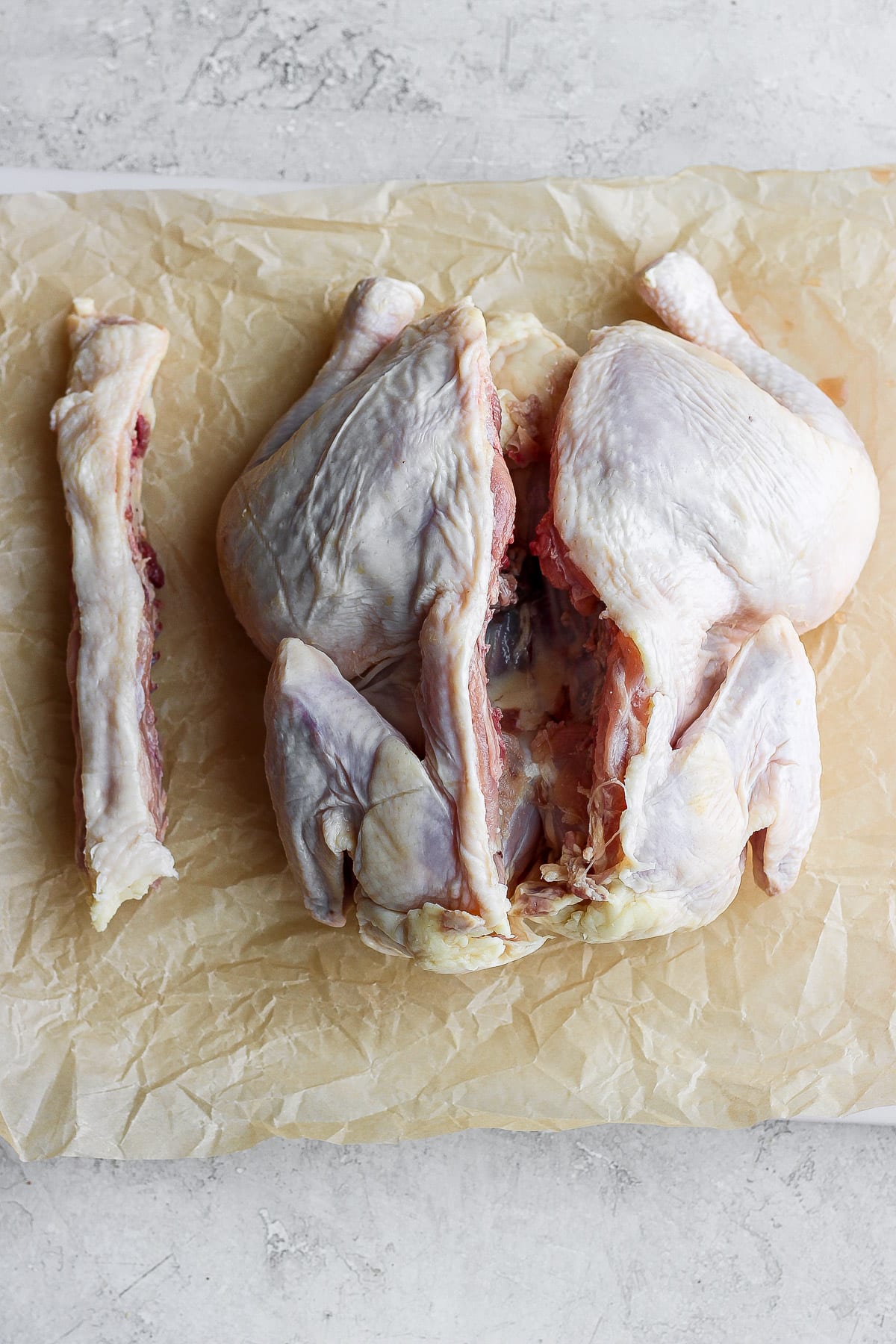 Cut a slit into the top of the breastbone so the chicken is able to lay flat. Alternatively, you can press down simultaneously on either side of the chicken until it lays flat.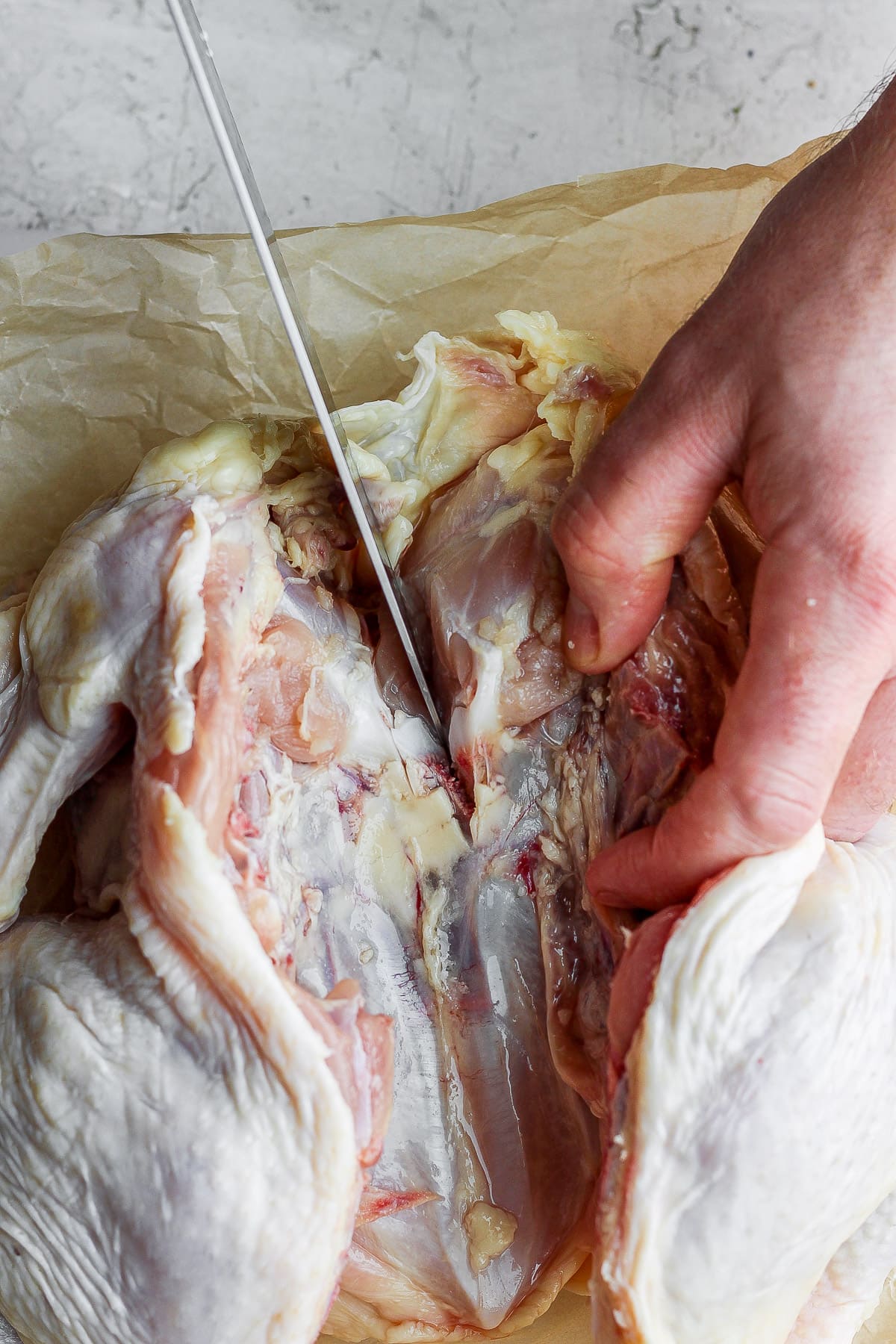 Flip the chicken over and pat dry with clean paper towel.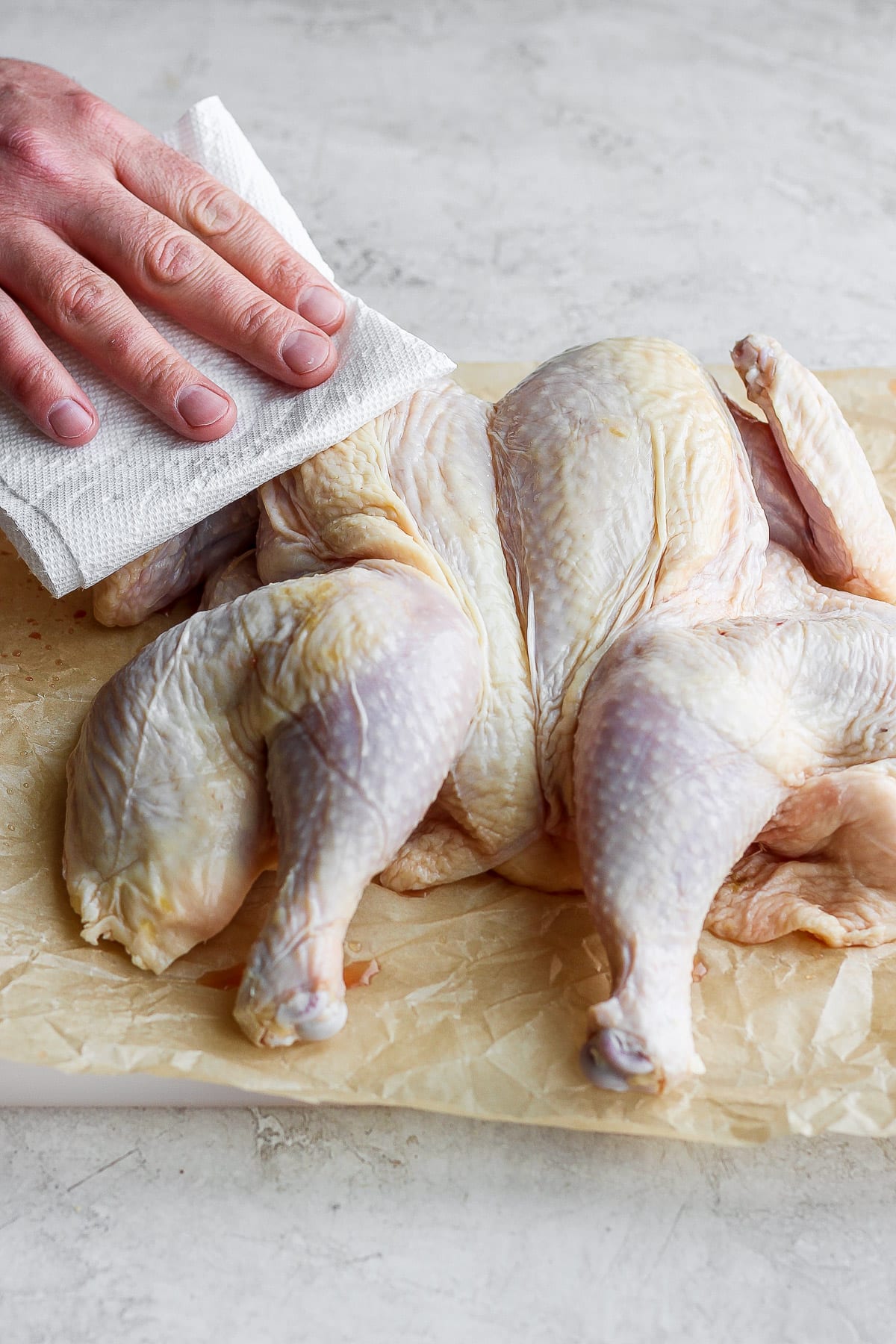 Drizzle a little olive oil or avocado oil on top and rub all over.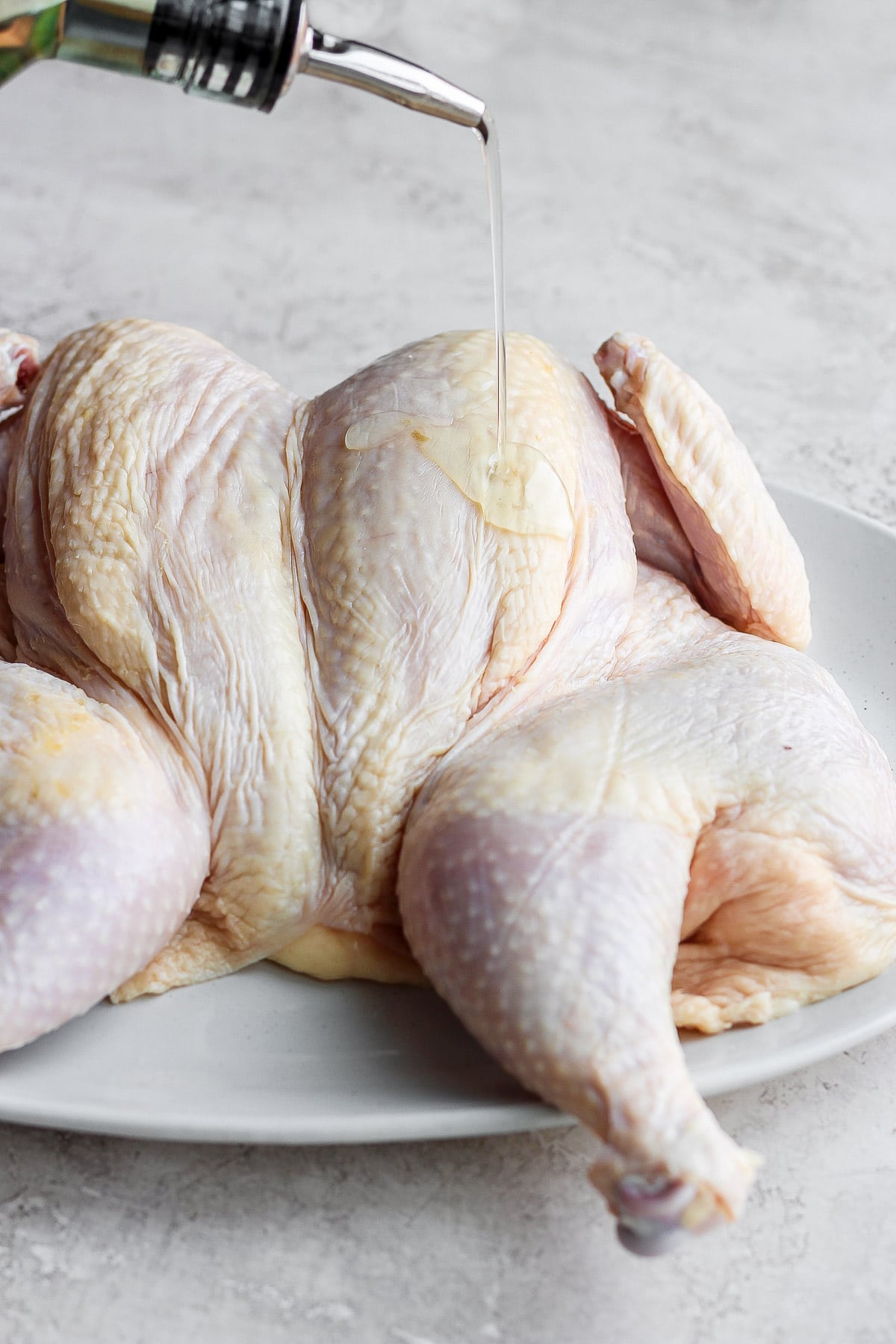 Rub all over with the Dry Rub and then the chicken is ready for the grill!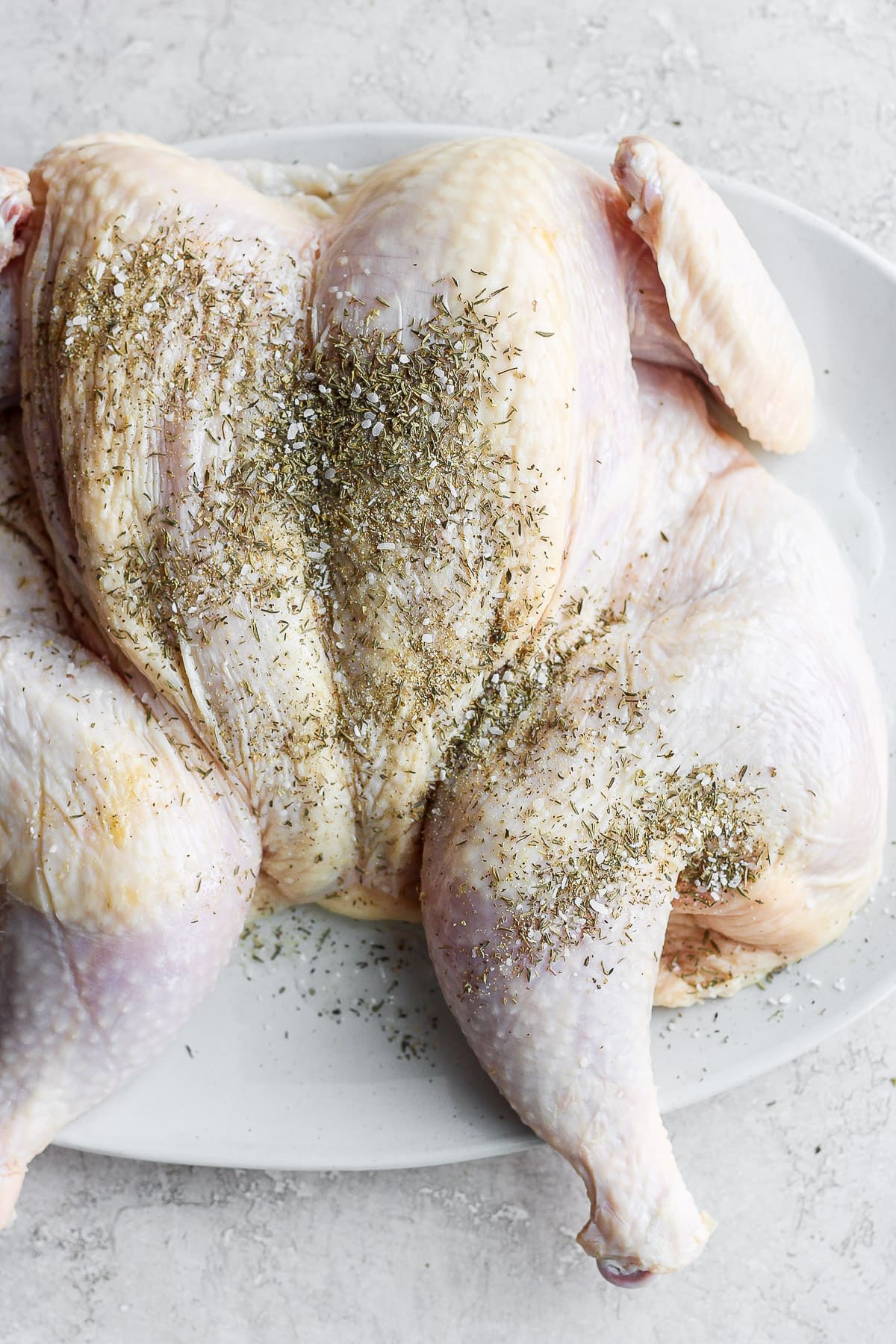 Start with the skin-side down on High Heat (500-600 degrees) for approx. 5 minutes. Then lower the heat to 345/400 (medium heat) and flip over the chicken. Move to indirect heat if possible or at least turn the burner directly under the middle of the chicken way down or even off. Let cook 35-45 minutes or until the internal temperature is 165 degrees. Remove and let rest.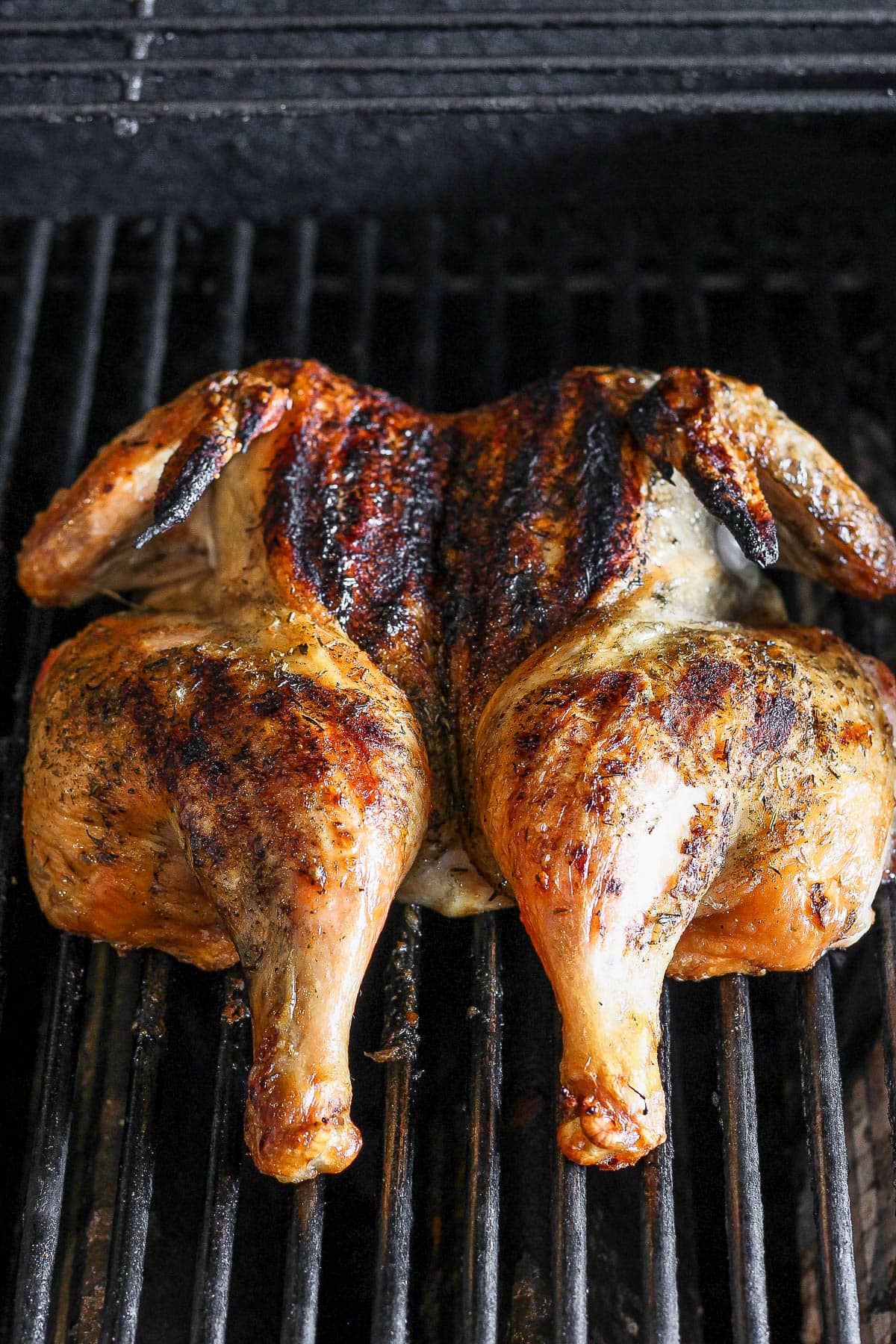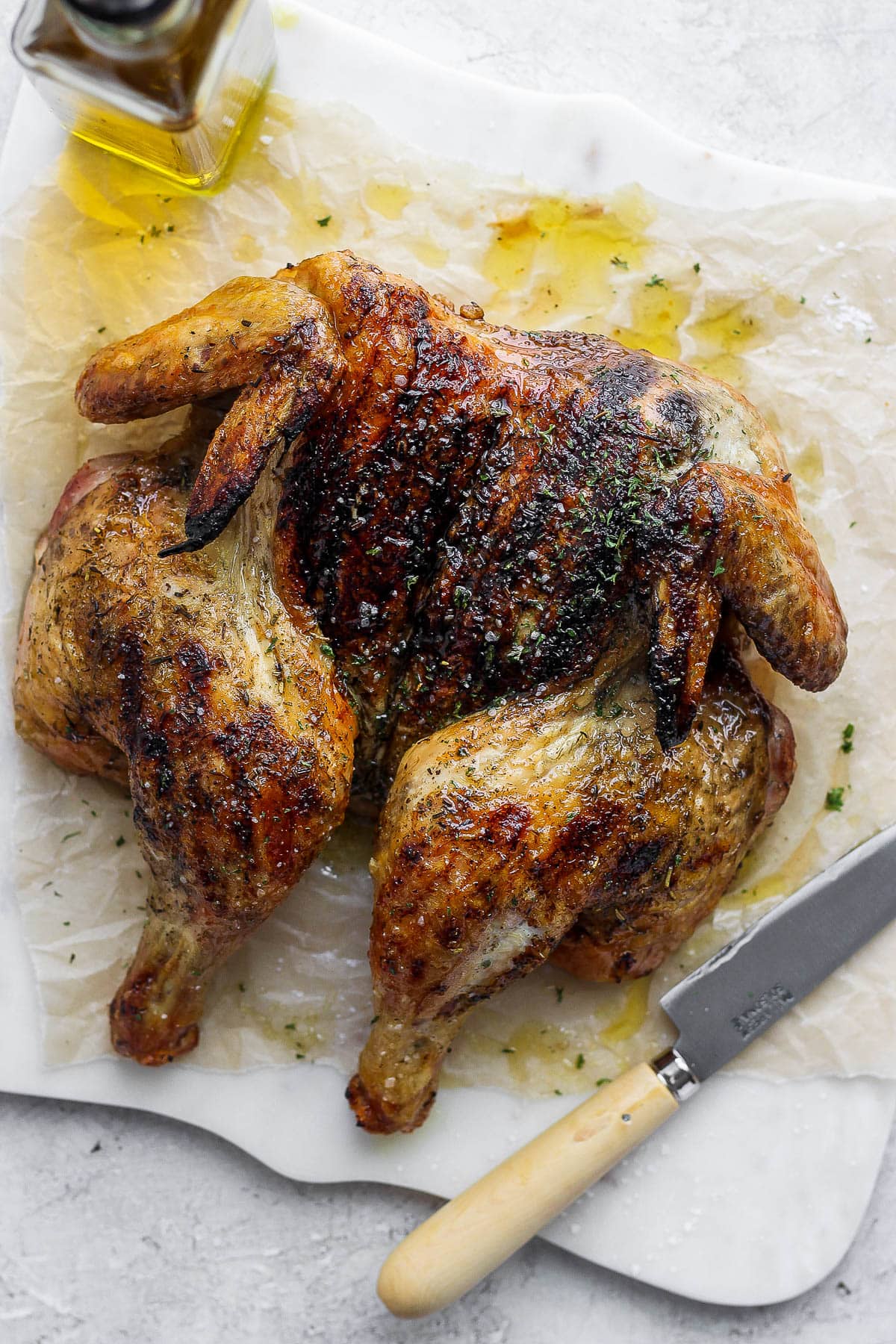 Serve and enjoy!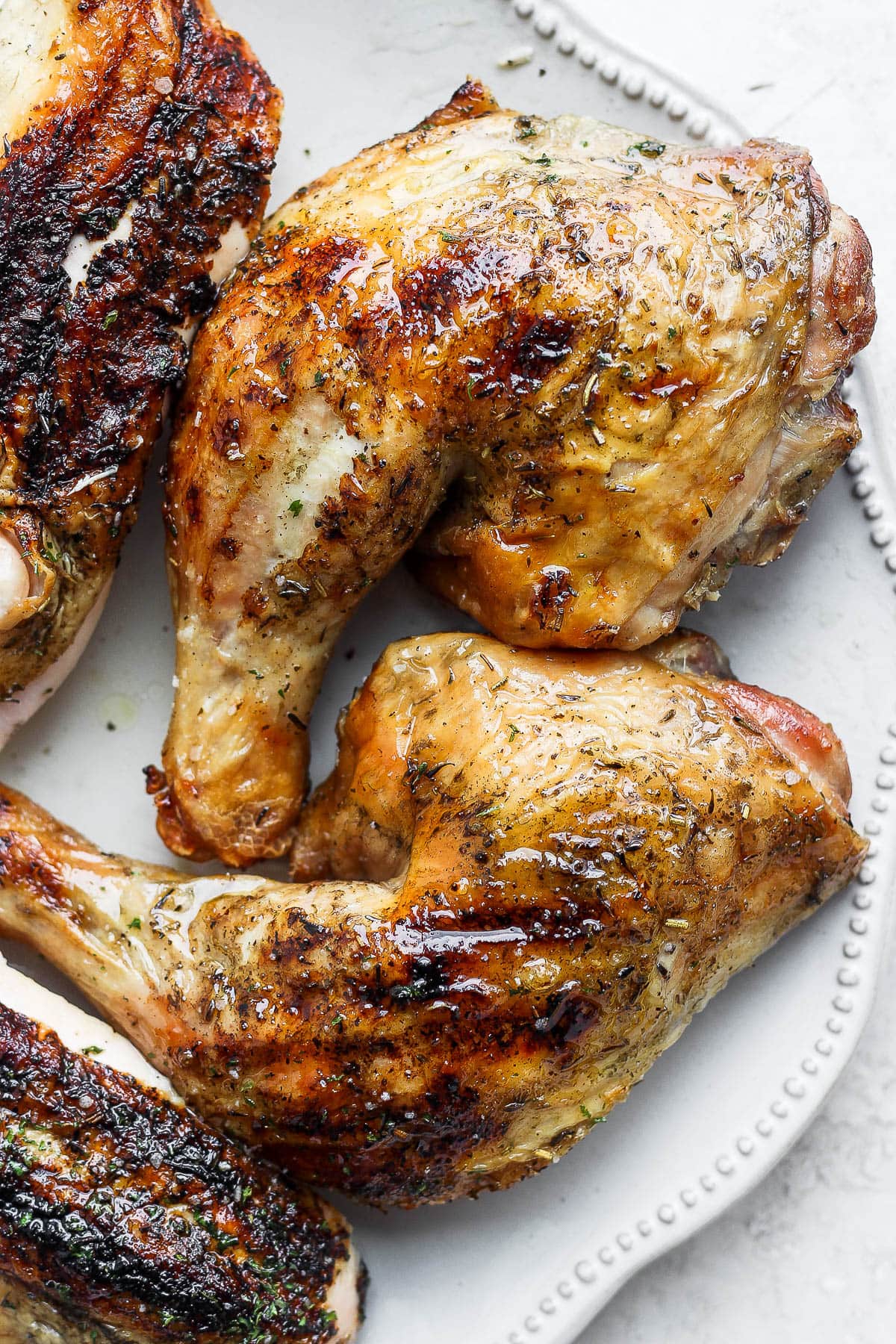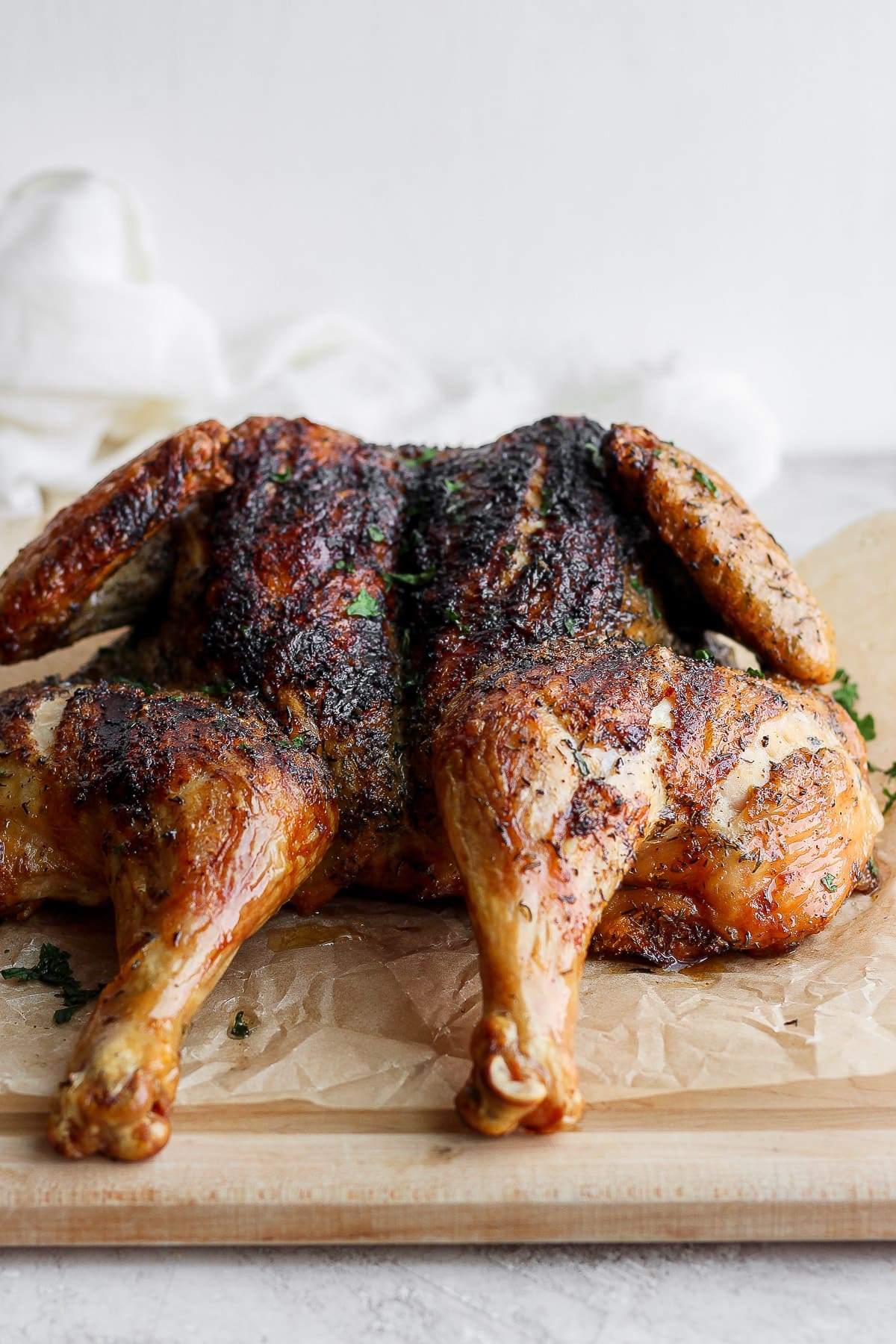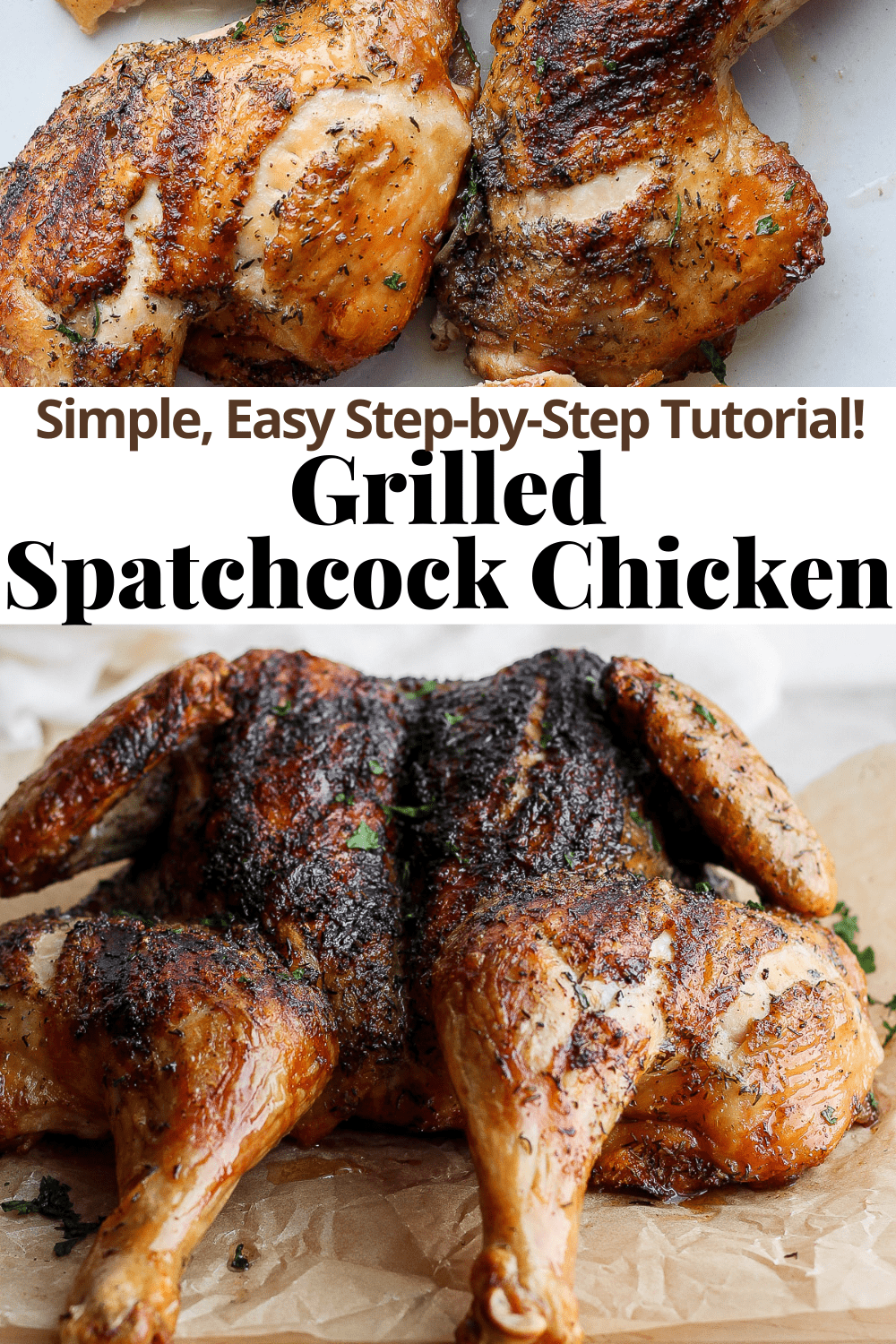 Print