Cilantro Lime Rice Recipe – the perfect side dish or the foundation for the most amazing burrito bowl!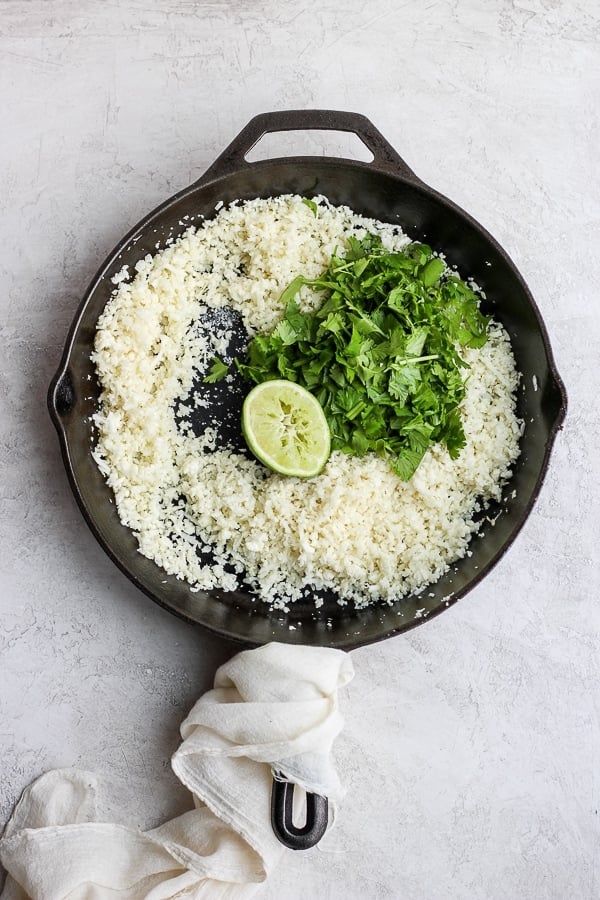 Cilantro lime rice – who doesn't love it! That combo of freshly chopped cilantro and tangy lime juice – it is one of my favorites and (obviously) the staple for burrito bowls around the world!
I kind of can't believe it has taken me this long to try and tackle this recipe – I am a Chipotle regular, but I think I have always kind of assumed that it would be a worthless effort to try and recreate their recipe…. it wouldn't be possible -right?
It's actually pretty simple. Real simple.
Chipotle Cilantro Lime Rice Recipe
That was my inspiration for this recipe and, I have to say, I think I NAILED IT! Can't wait for you guys to try it!
Cilantro Lime Brown Rice Recipe
If you want to make cilantro lime brown rice simply follow the directions below, as written, but follow the directions to make brown rice according to your package instructions! Everything else is the same!!
I am excited to see what kind of yummy burrito-esque bowls I can come up! We are having an in-house Chipotle night – ASAP.
How to make: Cilantro Lime Rice Recipe
The process is incredibly easy – cook your long grain white rice according to package instructions (or brown rice) so that you end up with 2 cups cooked rice. But, add some lime juice and a bay leaf to the water. Once the rice is cooked, add some oil, lime zest, lime juice and ton of cilantro. Mix and then add to your favorite of burrito yumminess!
Other rice recipes you might like:
Don't forget to check out my Instagram account – Or give me a follow on Facebook or see what I am pinning on Pinterest!
Love,
E
Print
Homemade Cilantro Lime Rice
Author: Erin
Prep Time: 5 minutes
Cook Time: 20
Total Time: 25 minutes
Yield: 2 cups cooked rice 1x
Category: Rice
Method: Stove Top
Cuisine: American
---
Description
The perfect side dish or the foundation for the most amazing burrito bowl!
---
white, long grain rice (you ultimately want 2 cups cooked rice so look at your package instructions to determine how many cups of raw rice you need – the package I used called for 2 cups water and 1 cup rice for 2 cups cooked)
1 bay leaf
1 Tablespoon fresh lime zest
3–4 Tablespoons fresh lime juice
1 Tablespoon tasteless oil (olive oil would work fine)
1/2 Teaspoon kosher salt
1/2 cup tightly packed, chopped cilantro (additional for garnish if you desire)
---
Instructions
Add your required amount of water to your saucepan.
When it is time to add the rice, also add 1 Tablespoon lime juice and bay leaf.
Cook until done.
Remove from heat and add salt, oil, cilantro, lime zest and 3 Tablespoons of the lime juice.
Fluff and mix well.
Taste and add any additional salt, lime juice and/or cilantro per your taste.
---
Keywords: cilantro lime rice