This easy Steak Fajita Bowl recipe is made with juicy, tender steak, easy fajita veggies, a delicious corn salsa, all served on cilantro lime rice and covered with all the fresh toppings (you have to try this cilantro lime sauce on top too)! Such a great option to meal prep for those busy weeknight dinners!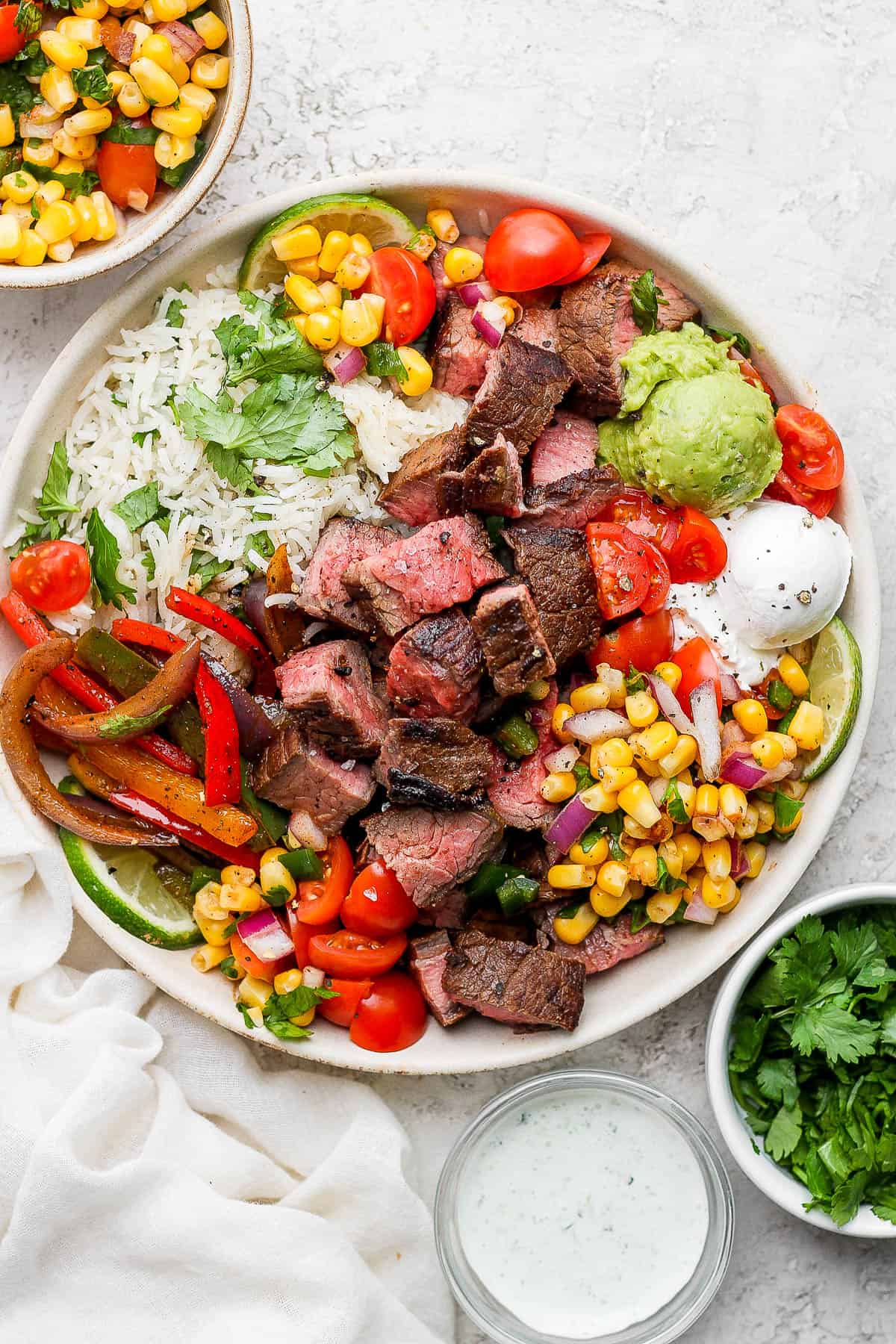 How To Make Steak Fajita Bowls
This homemade steak fajita bowl recipe can be broken down into a variety of parts that will all come together in a one bowl dinner that's so good! First, start by making your rice of choice. You can make cilantro lime rice, jasmine rice, brown rice, or switch it up with some cauliflower rice.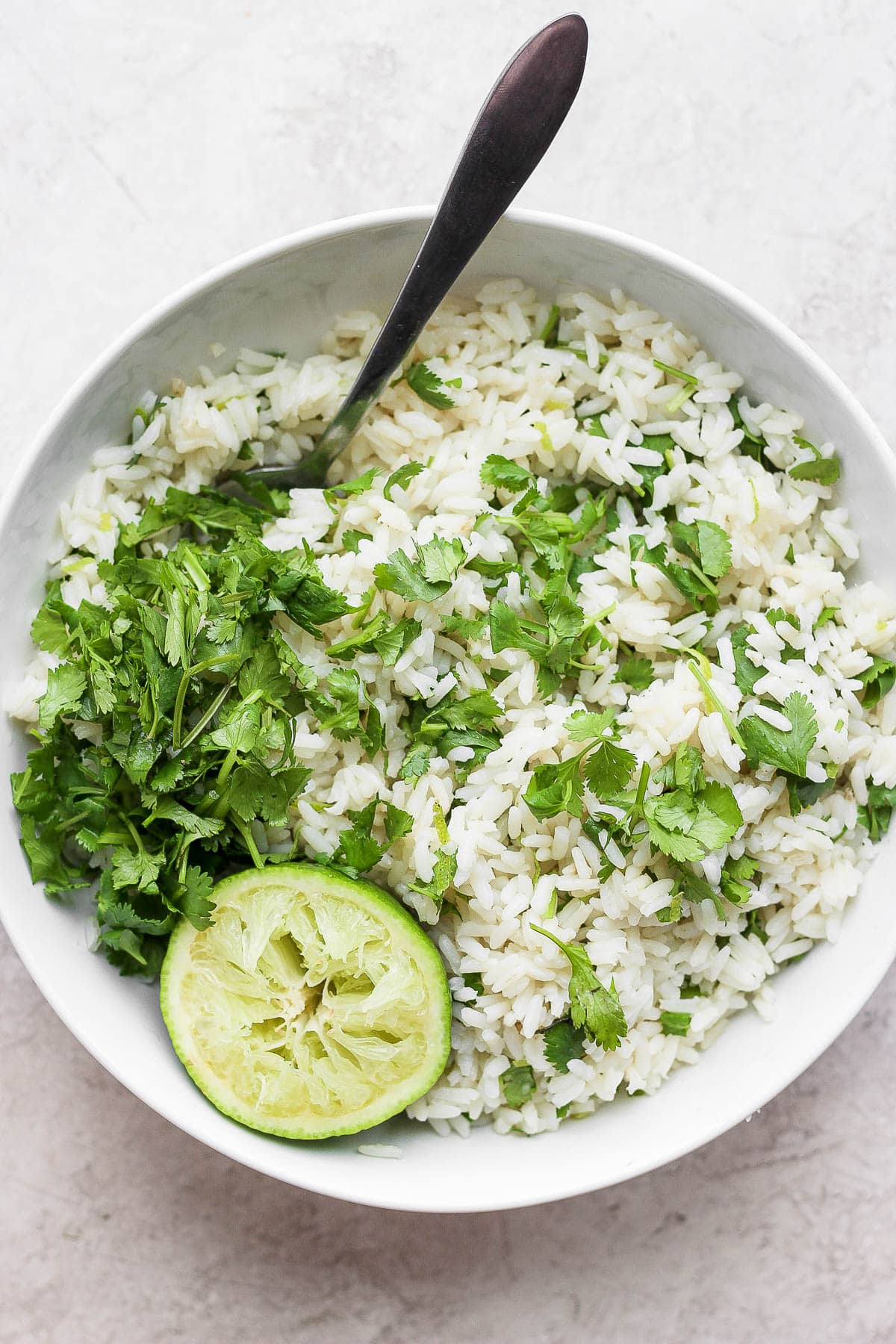 Now, place all of your corn salsa ingredients in a medium bowl and mix together.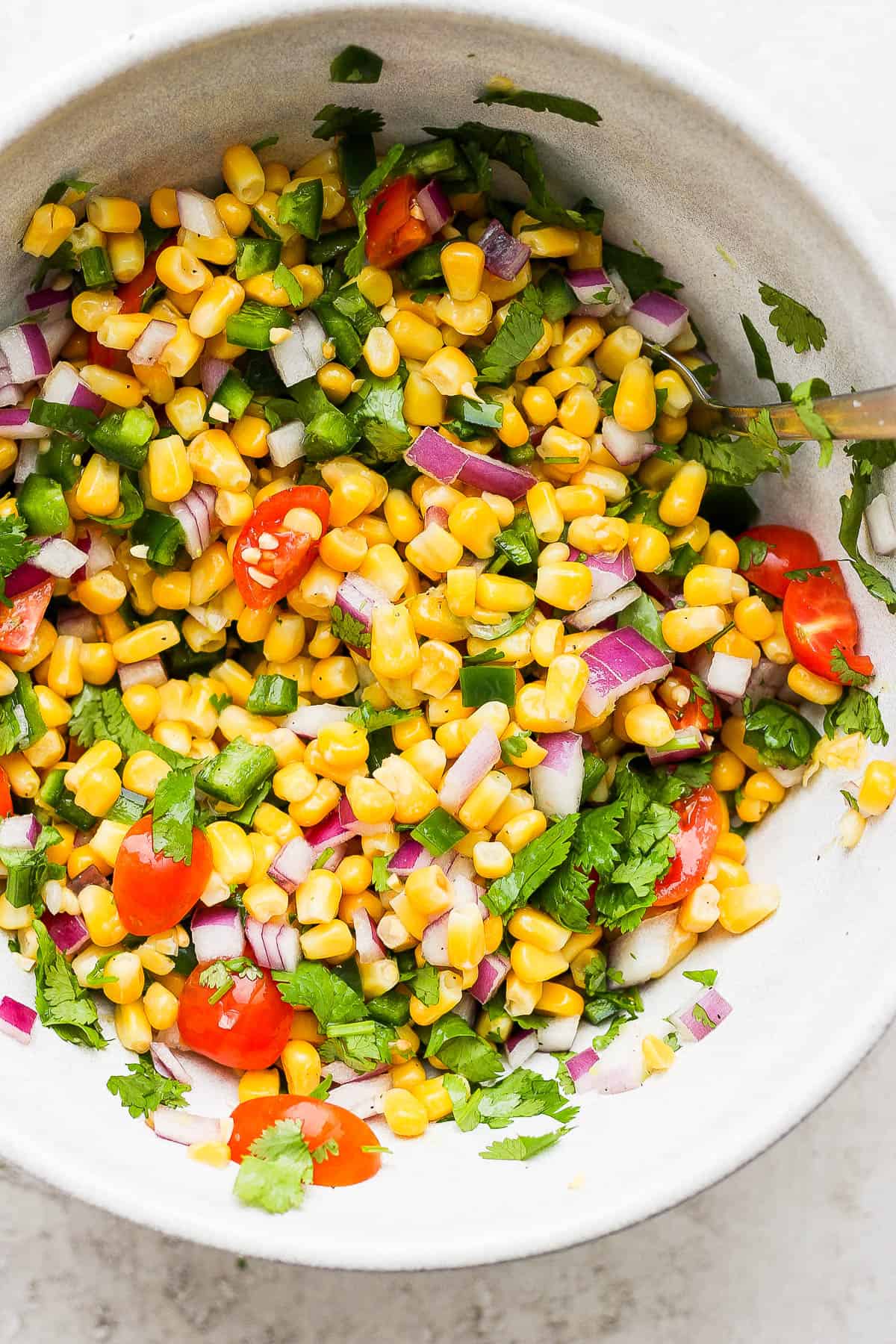 Next, place all of the steak fajita marinade ingredients in a small bowl and whisk to combine.
Pour the marinade over your choice of steak, cover, and refrigerate for at least 30 minutes or overnight, if you have the time.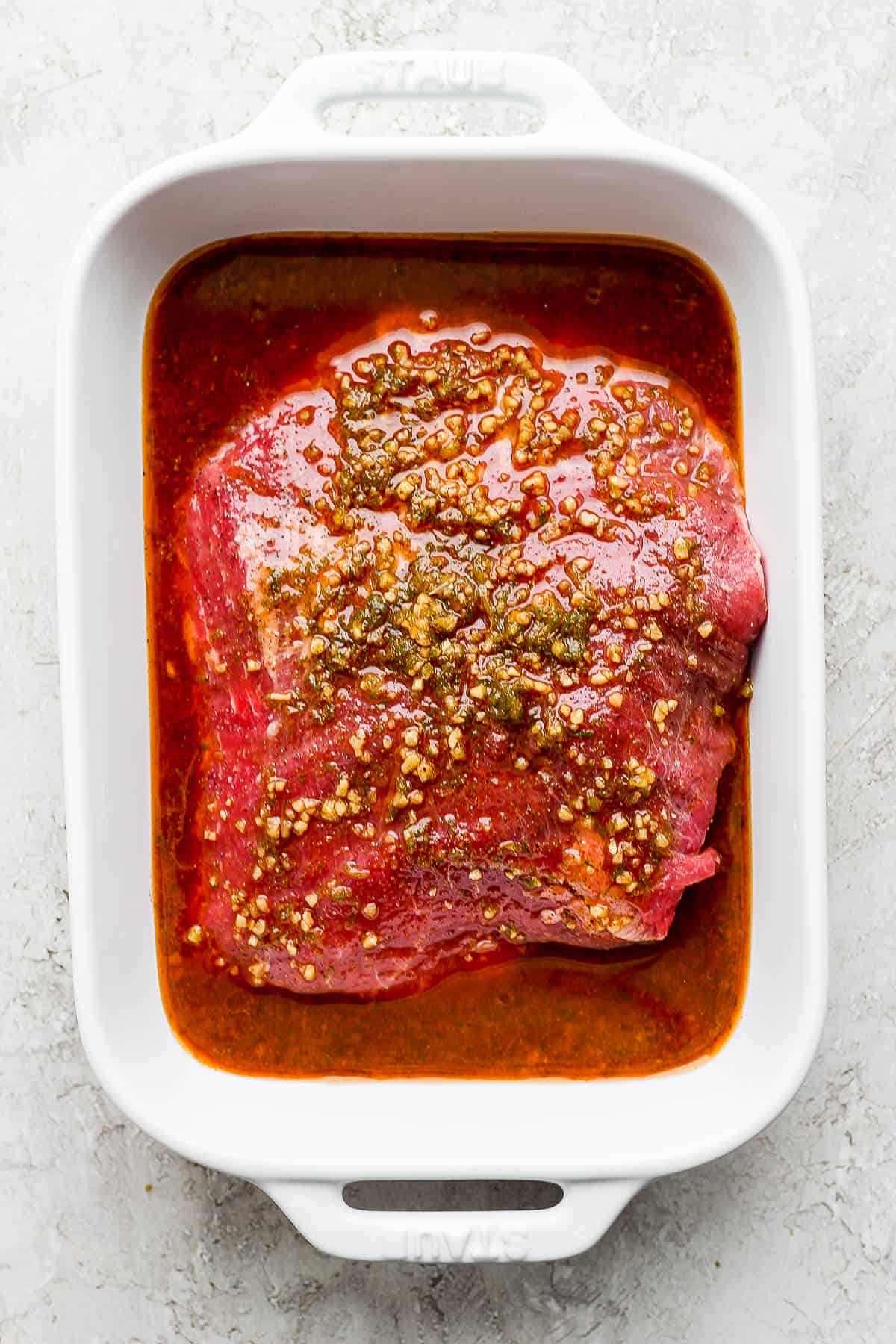 Bring a large skillet to a medium high heat, add a drizzle of olive oil, and cook the steak for about 4-5 minutes on each side or until the internal temperature reaches 130-135 degrees F (use a meat thermometer) for a medium-rare finish.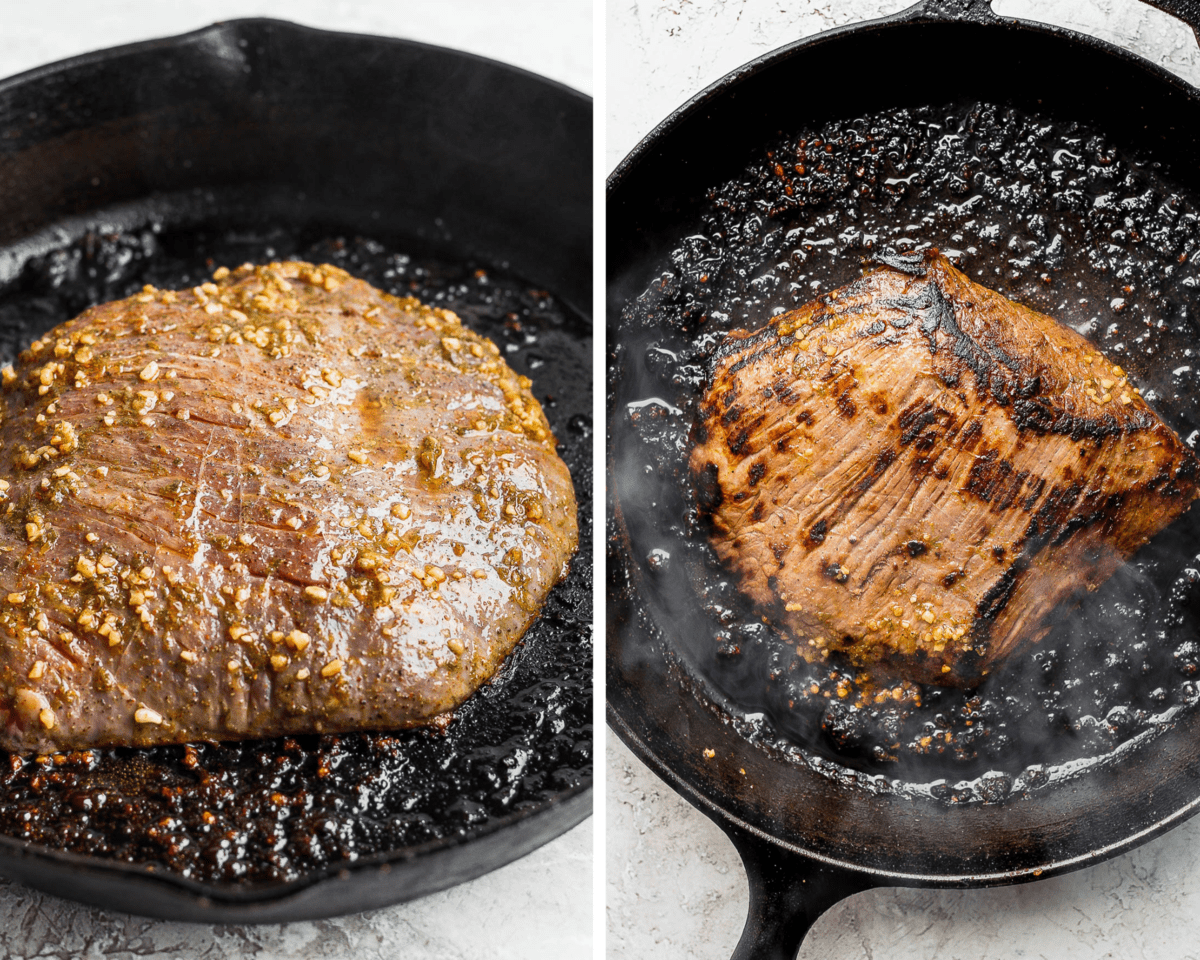 Now let's make some fajita veggies. Simply grab your favorite kitchen knife and cutting board to cut the bell peppers and onions into thin strips.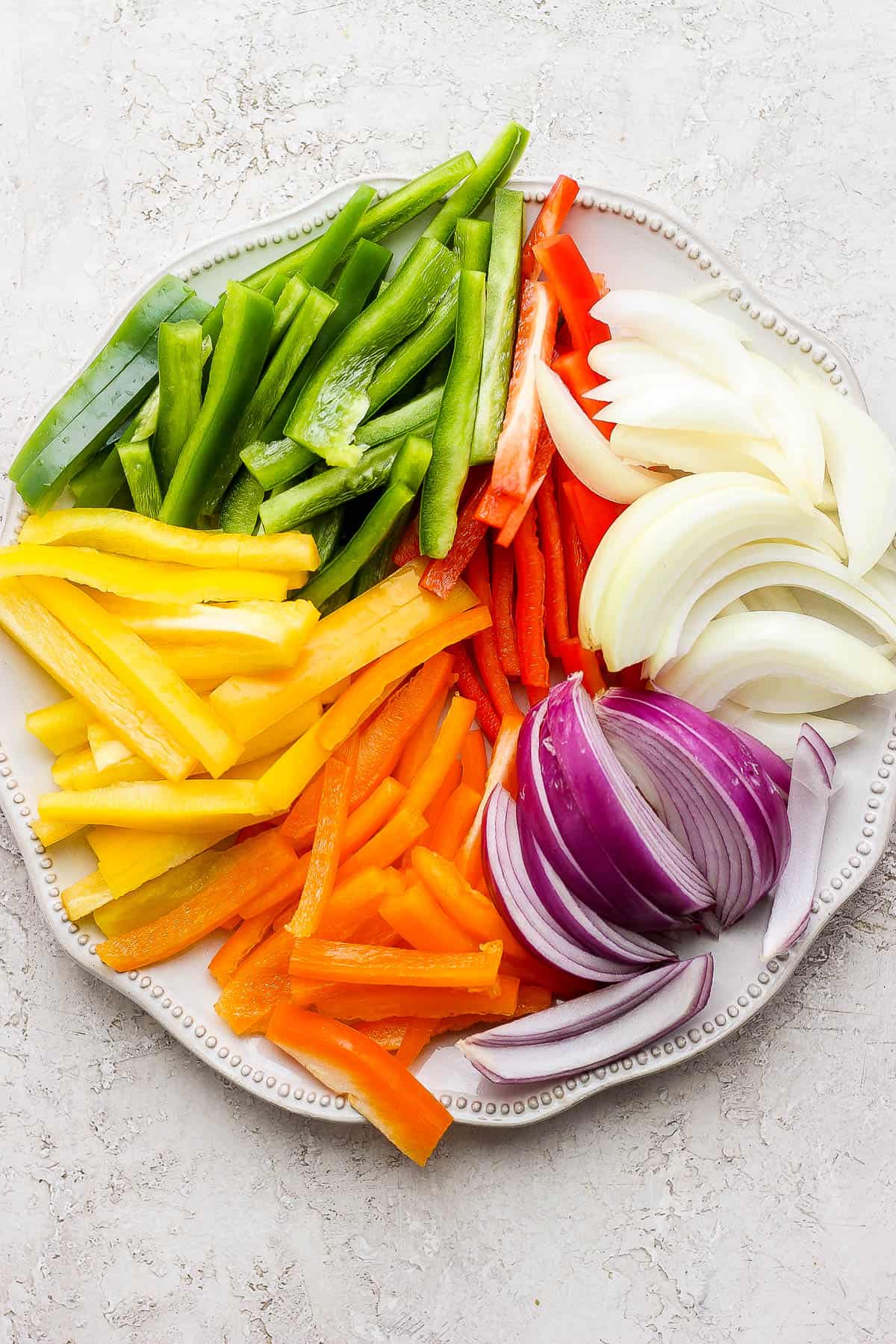 Add another drizzle of olive oil to the large cast-iron skillet, toss in the garlic, and then the peppers and onions to sauté for 10-15 minutes.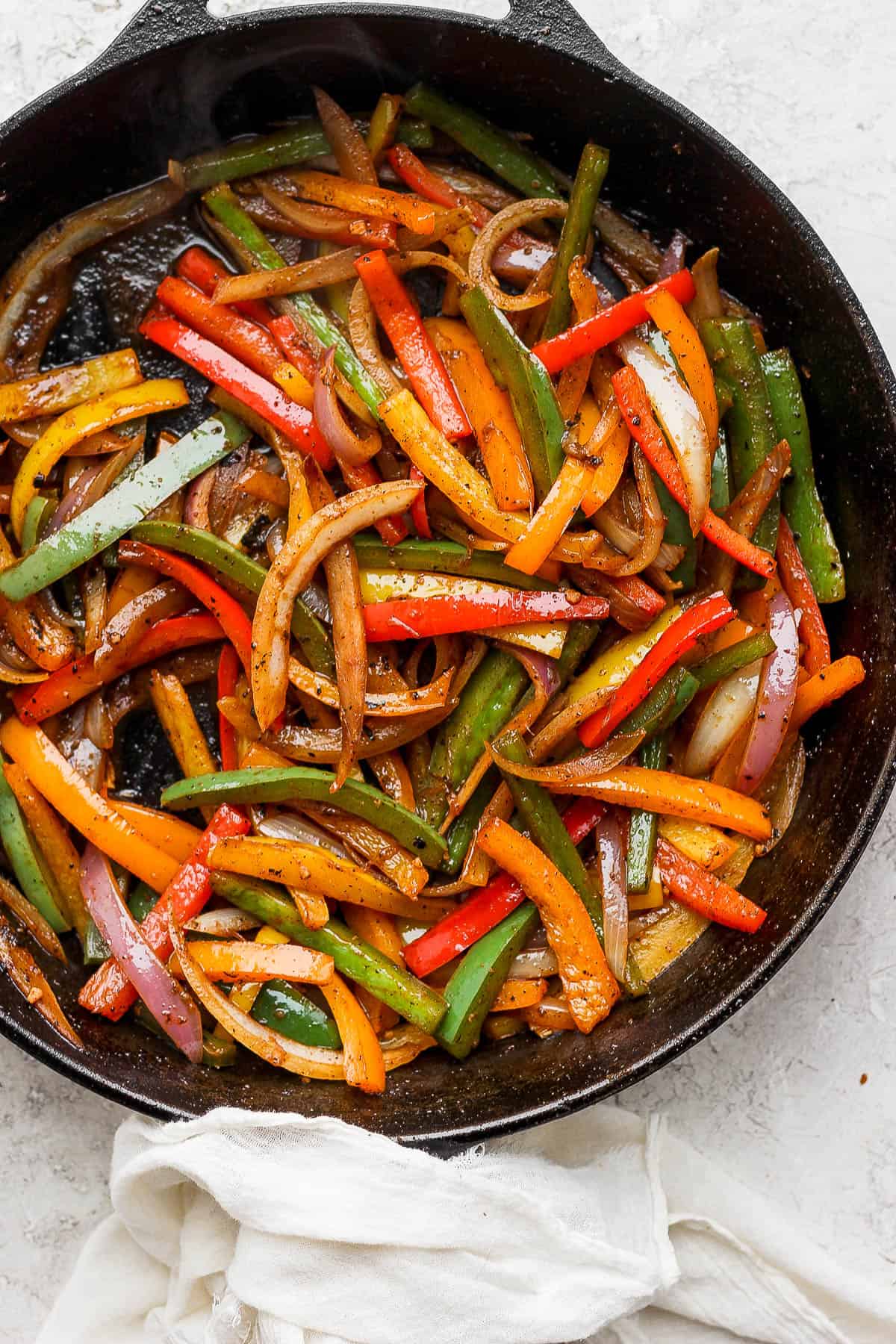 After your steak has rested for a few minutes, cut into thin strips and then into bite-sized chunks of steak that will be easy to toss in the bowl.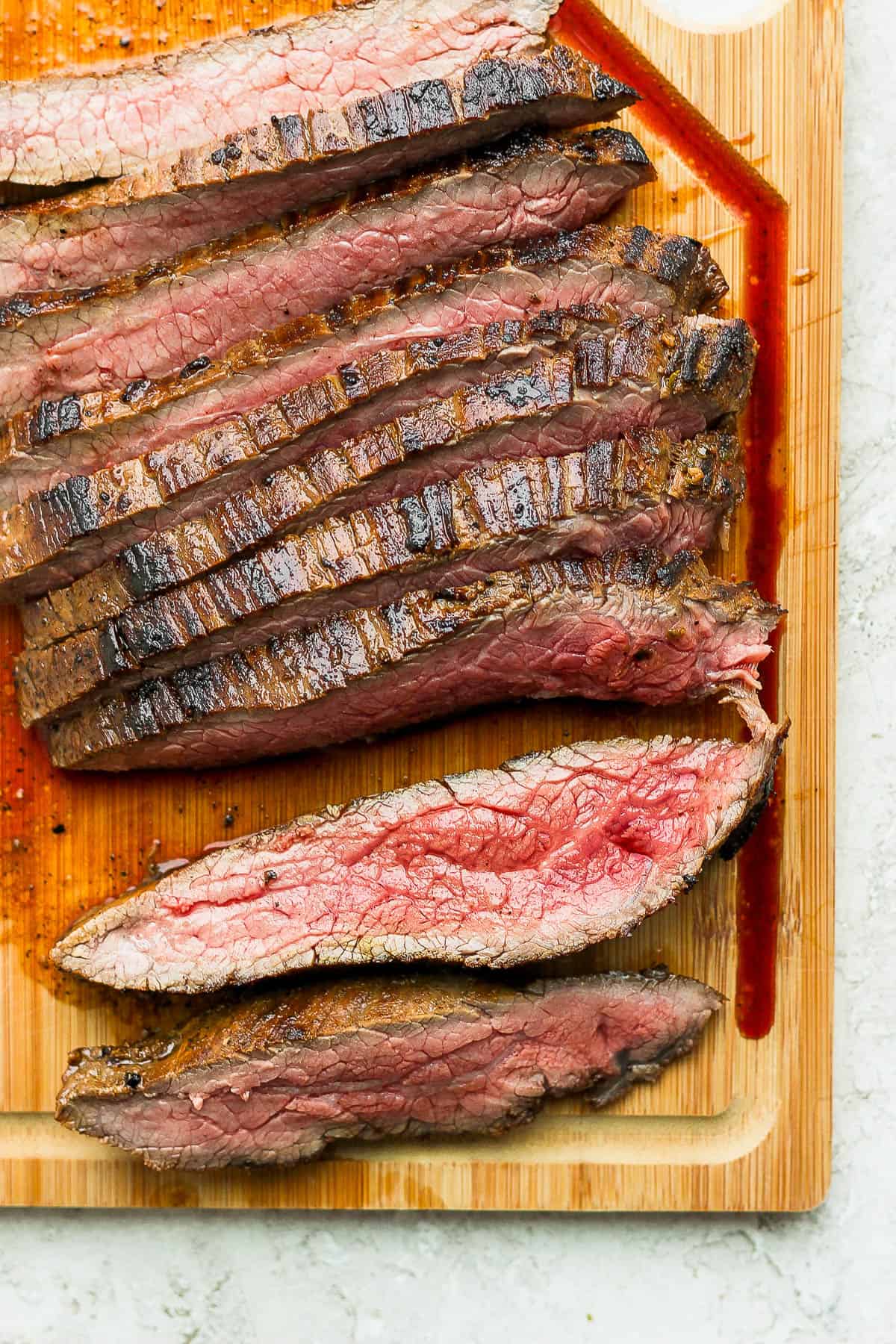 Finally, the best part…. time to assemble your delicious steak fajita bowl! Place the rice in first, add the steak, veggies, corn salsa, and then start adding all of your favorite toppings!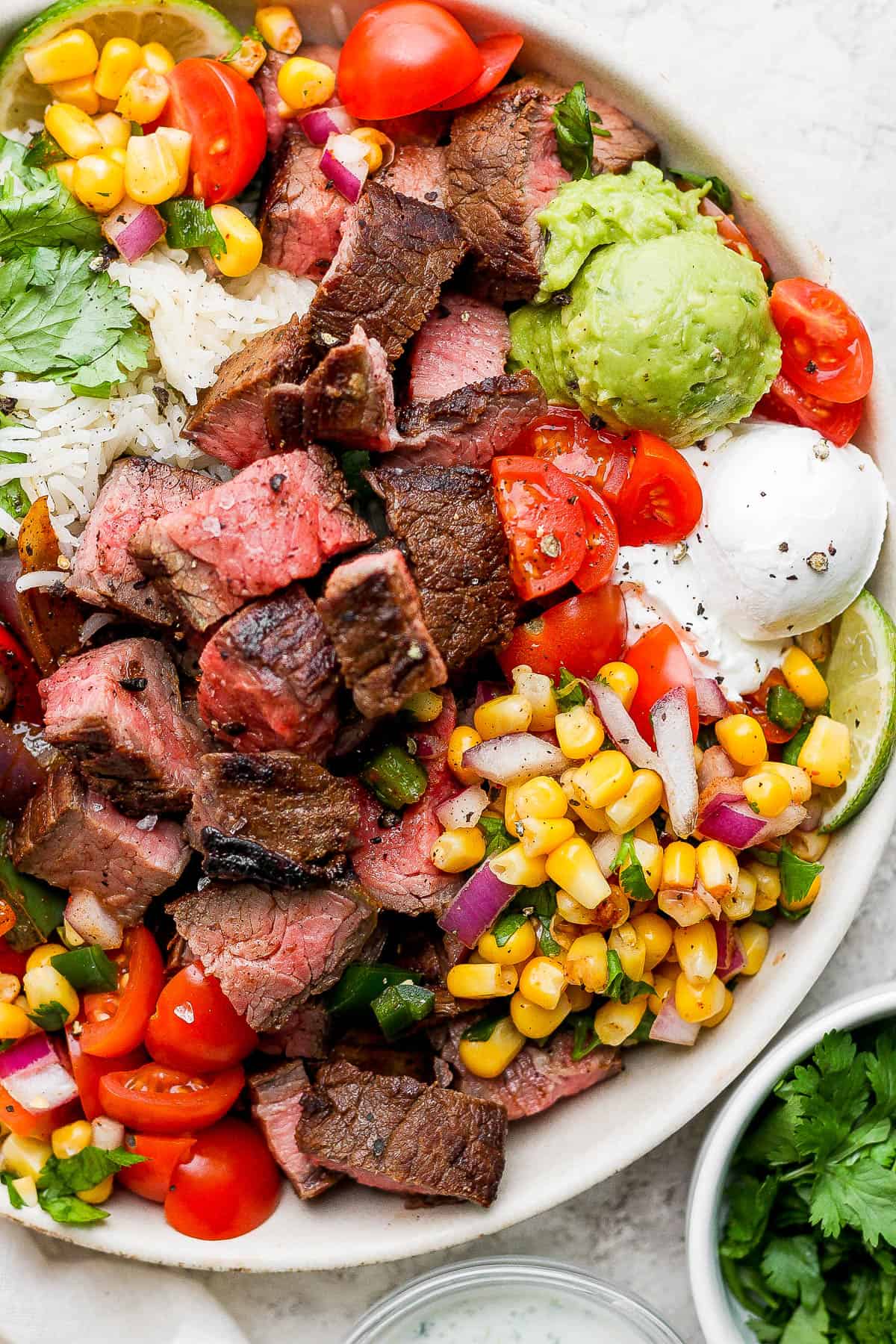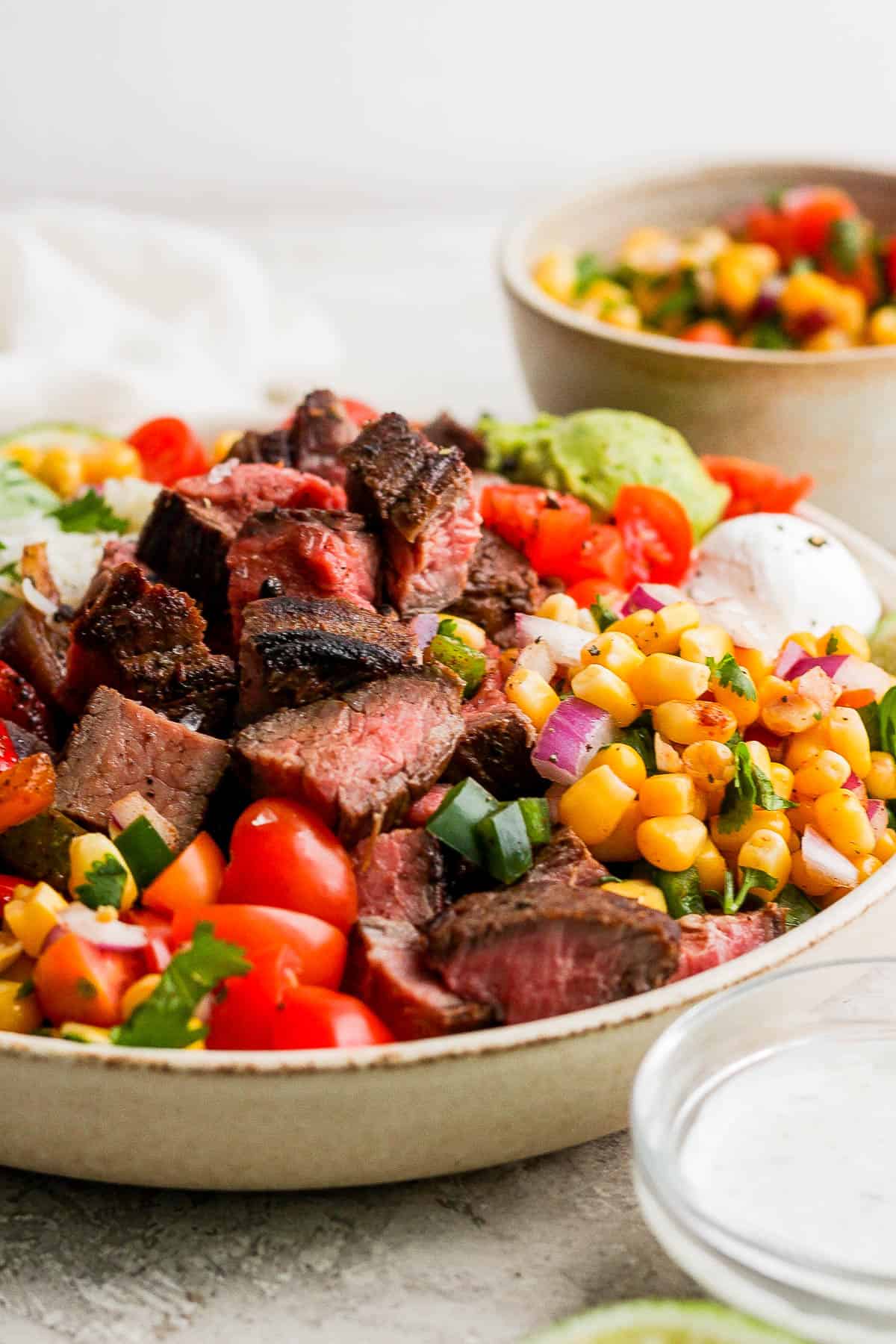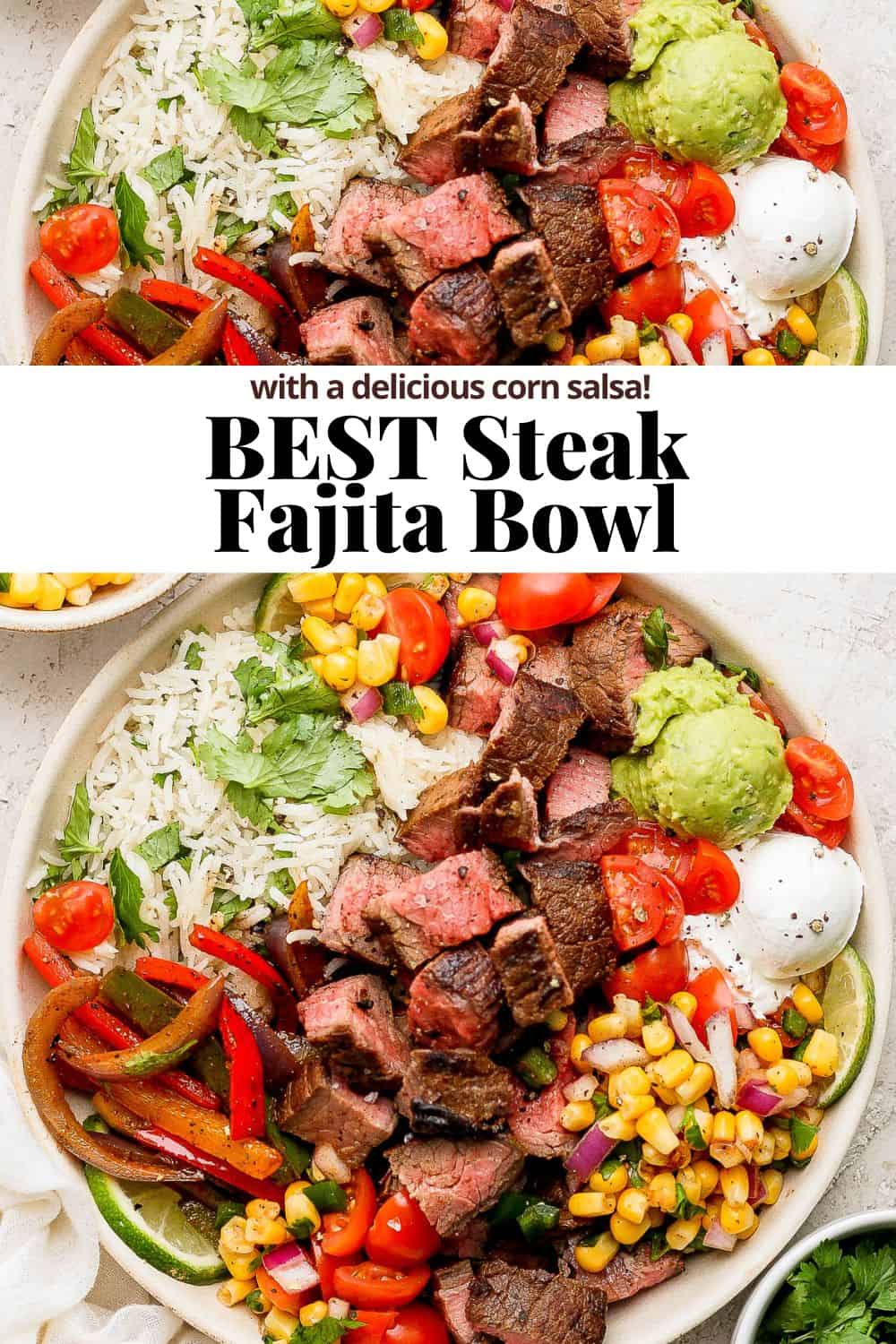 Print