These delicious Pork Belly Burnt Ends can be enjoyed as an appetizer, game day snack, in a sandwich, or on top of nachos! They are packed with the most amazing smoky flavor with a crispy outside and juicy inside. Everyone is going to love these!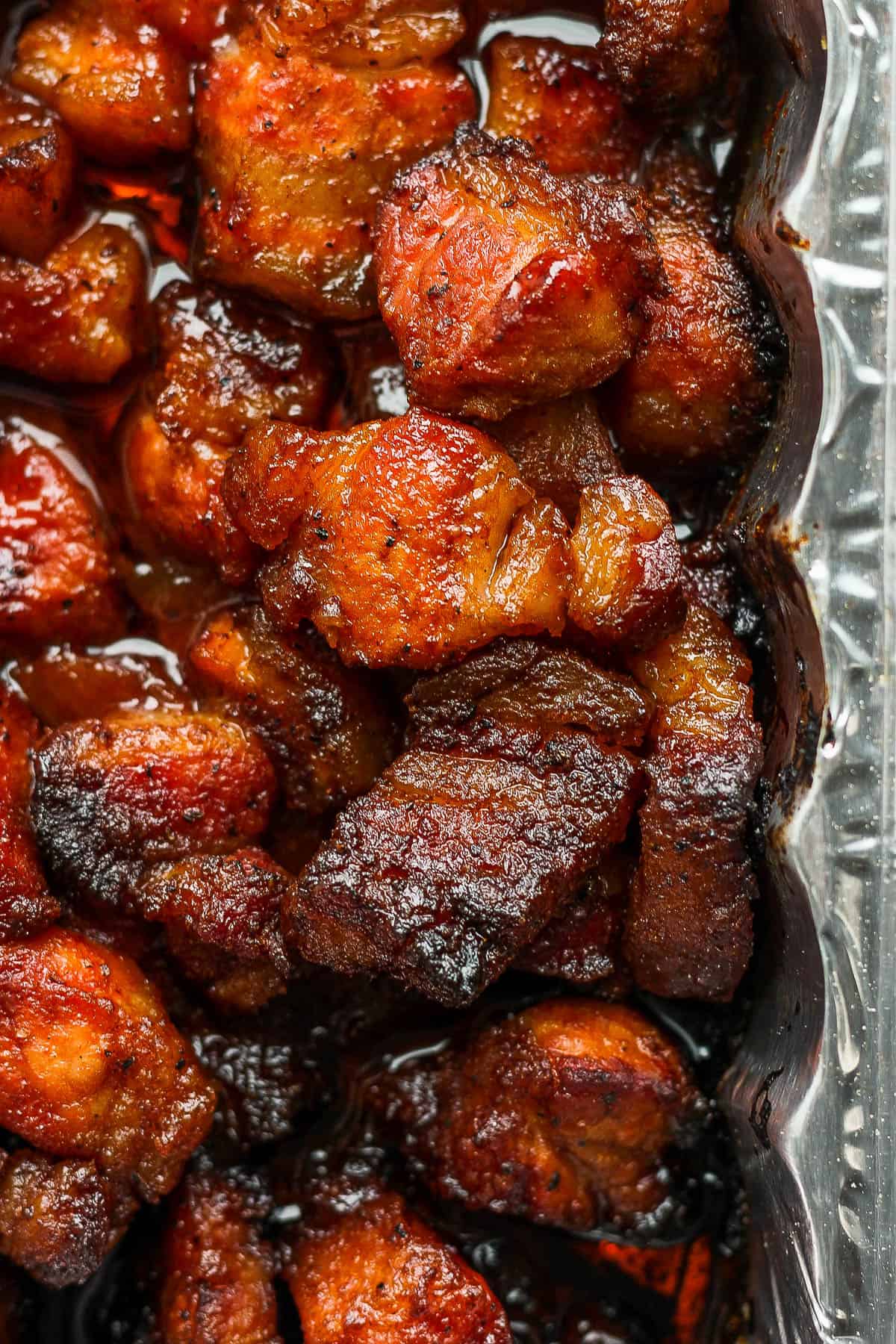 How To Make Pork Belly Burnt Ends
The first step to making this pork belly burnt ends recipe is to use a sharp knife to cut your large slab of pork belly into 1-inch cubes.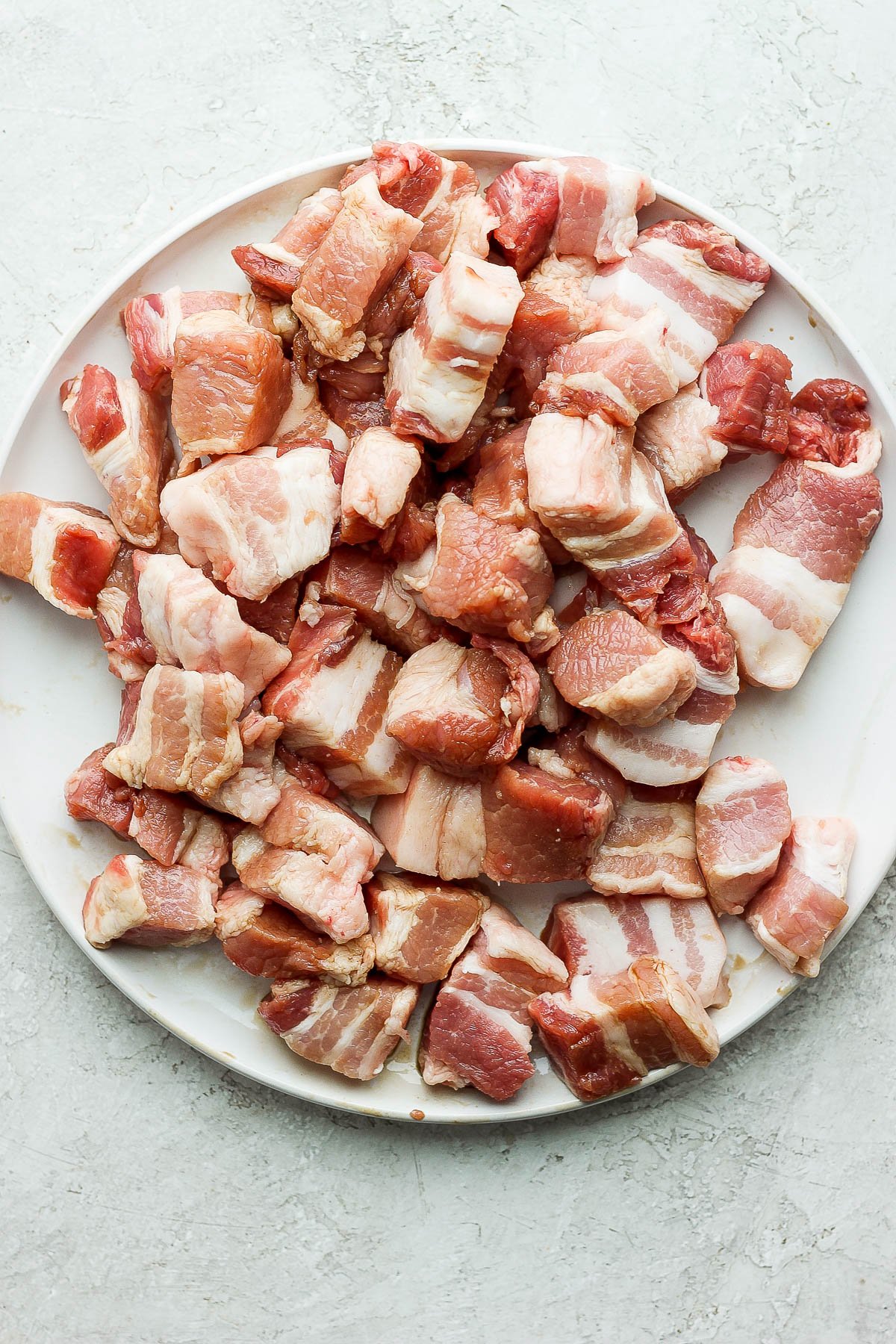 Place the cubed pork belly on a large plate or in a large bowl and coat in worcestershire sauce and then yellow mustard. Make sure you really get both of these ingredients in all the crevices.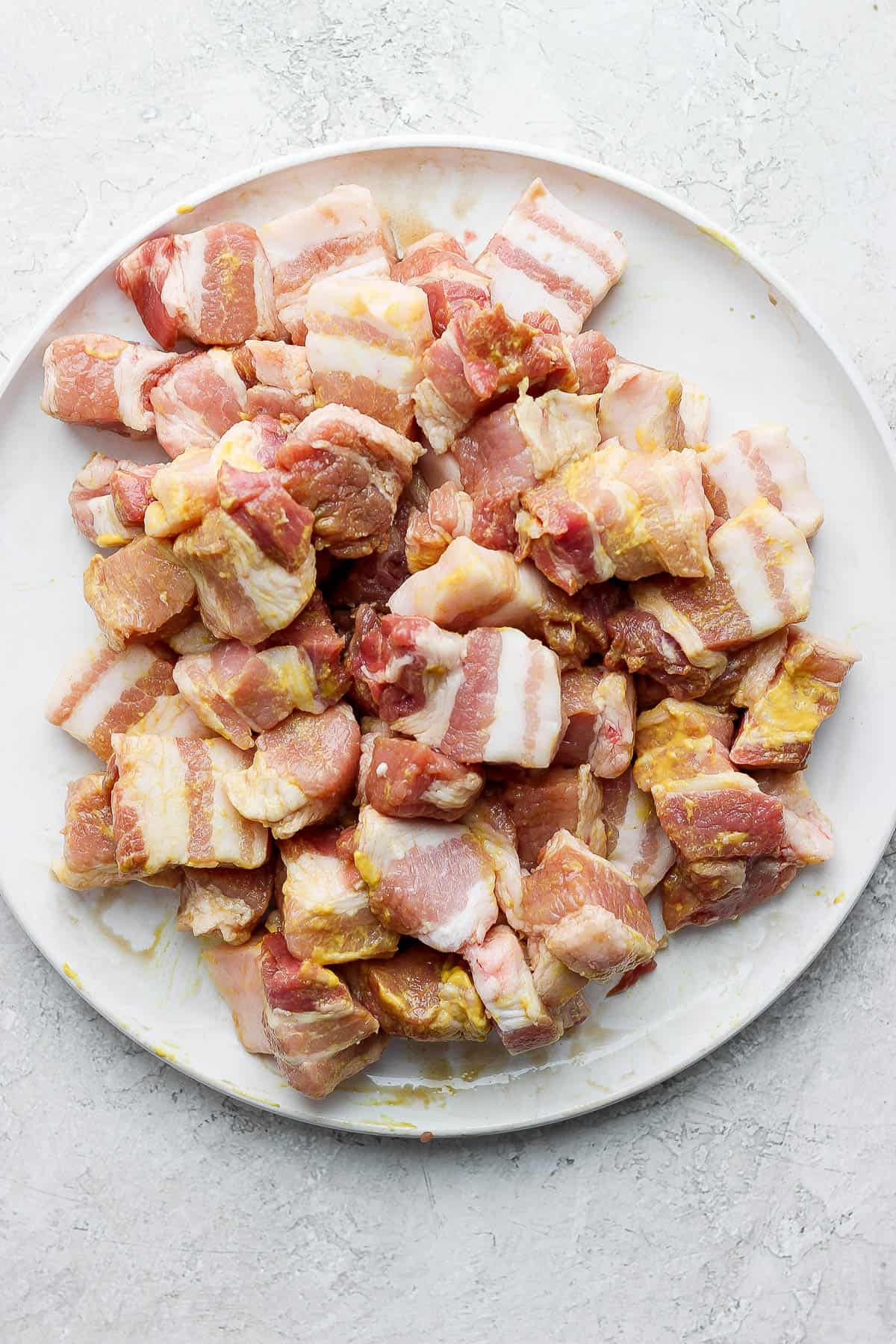 Then mix up the pork dry rub in a small bowl and coat all sides of the pork belly pieces with that dry rub mixture.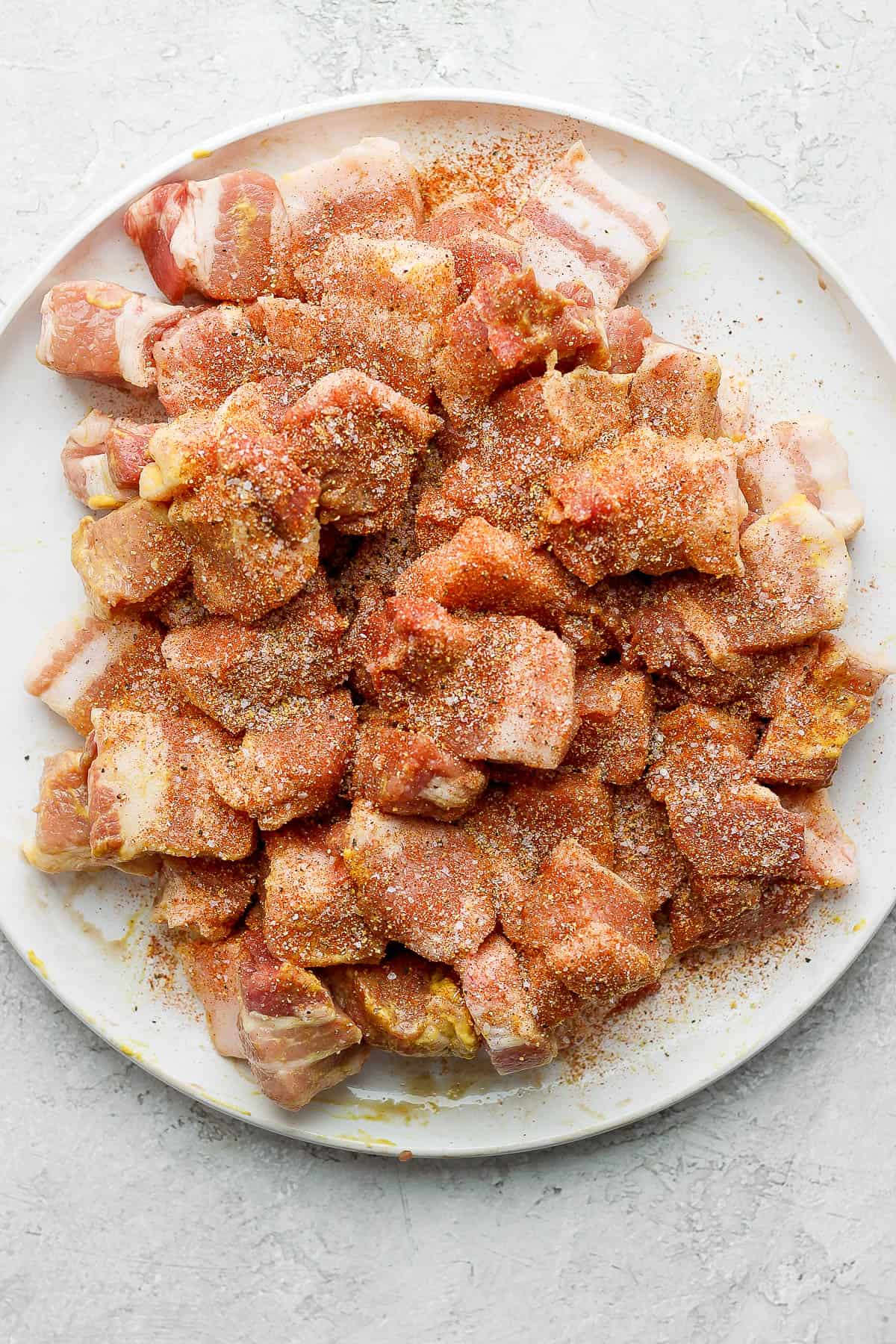 Now line a large baking sheet with aluminum foil and place a wire rack on top. Place the prepared cubes of pork belly on top of that rack in a single layer.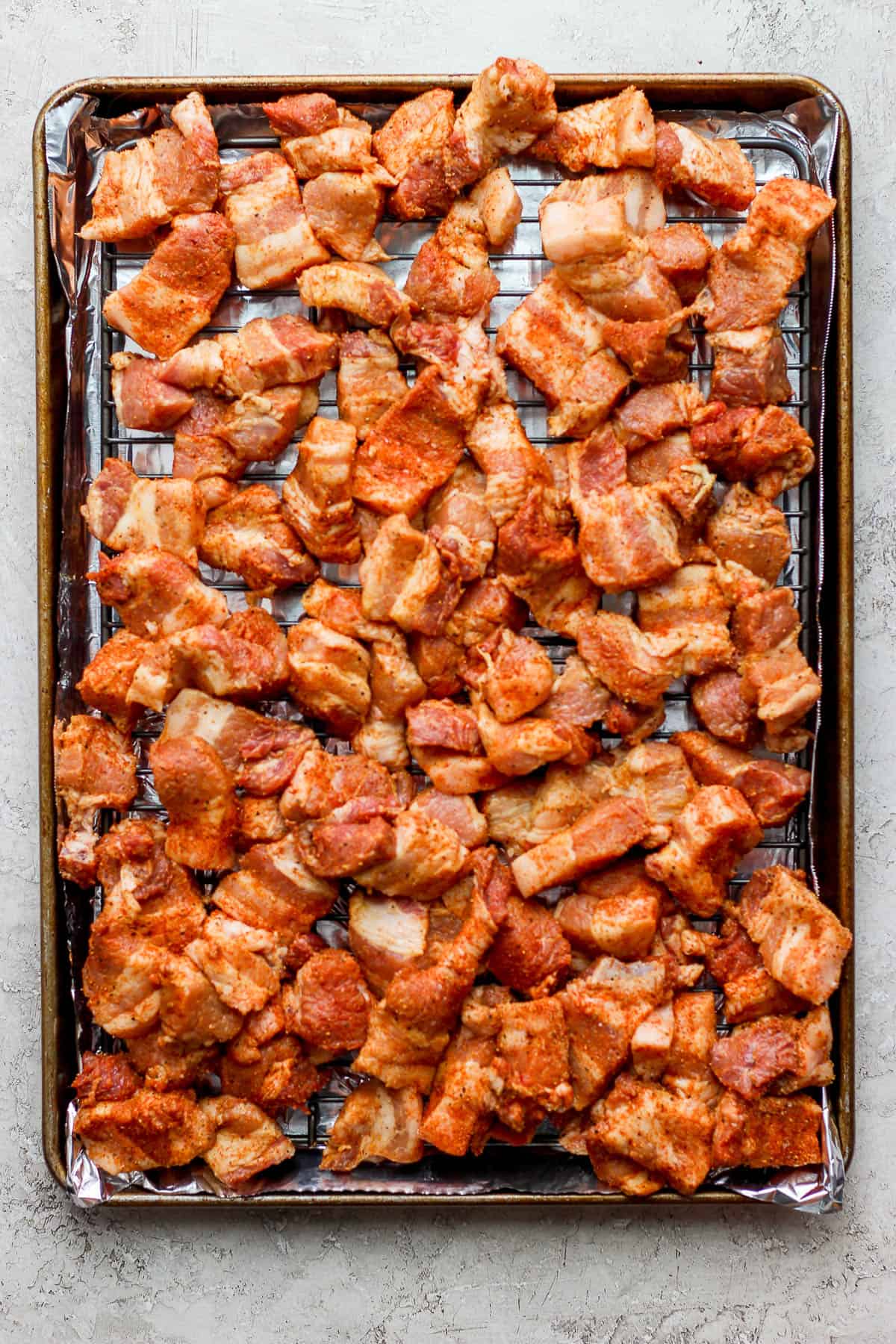 Place the entire thing on the grates of the smoker at 225 degrees F for about 3-4 hours, toss them once halfway through the smoked process.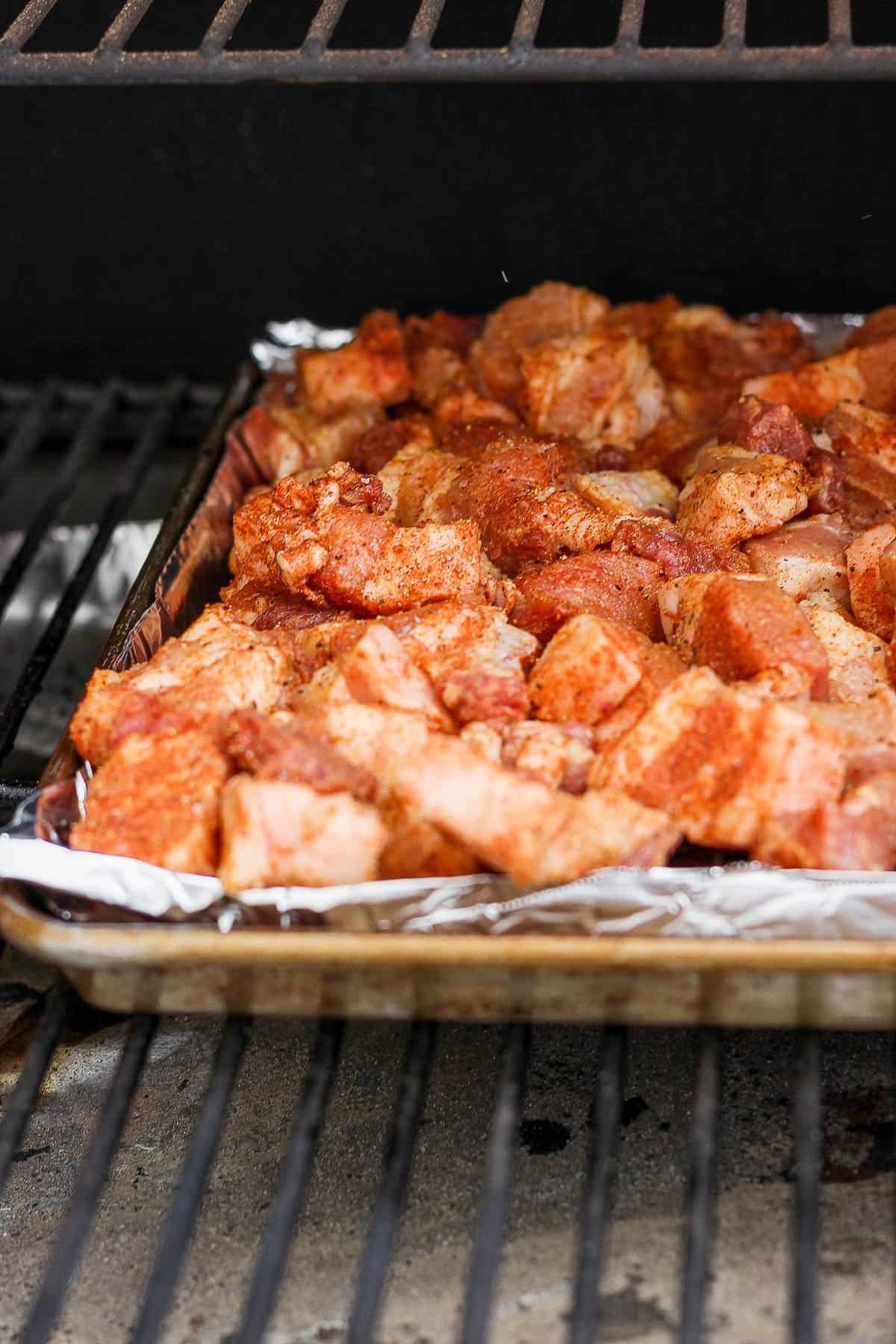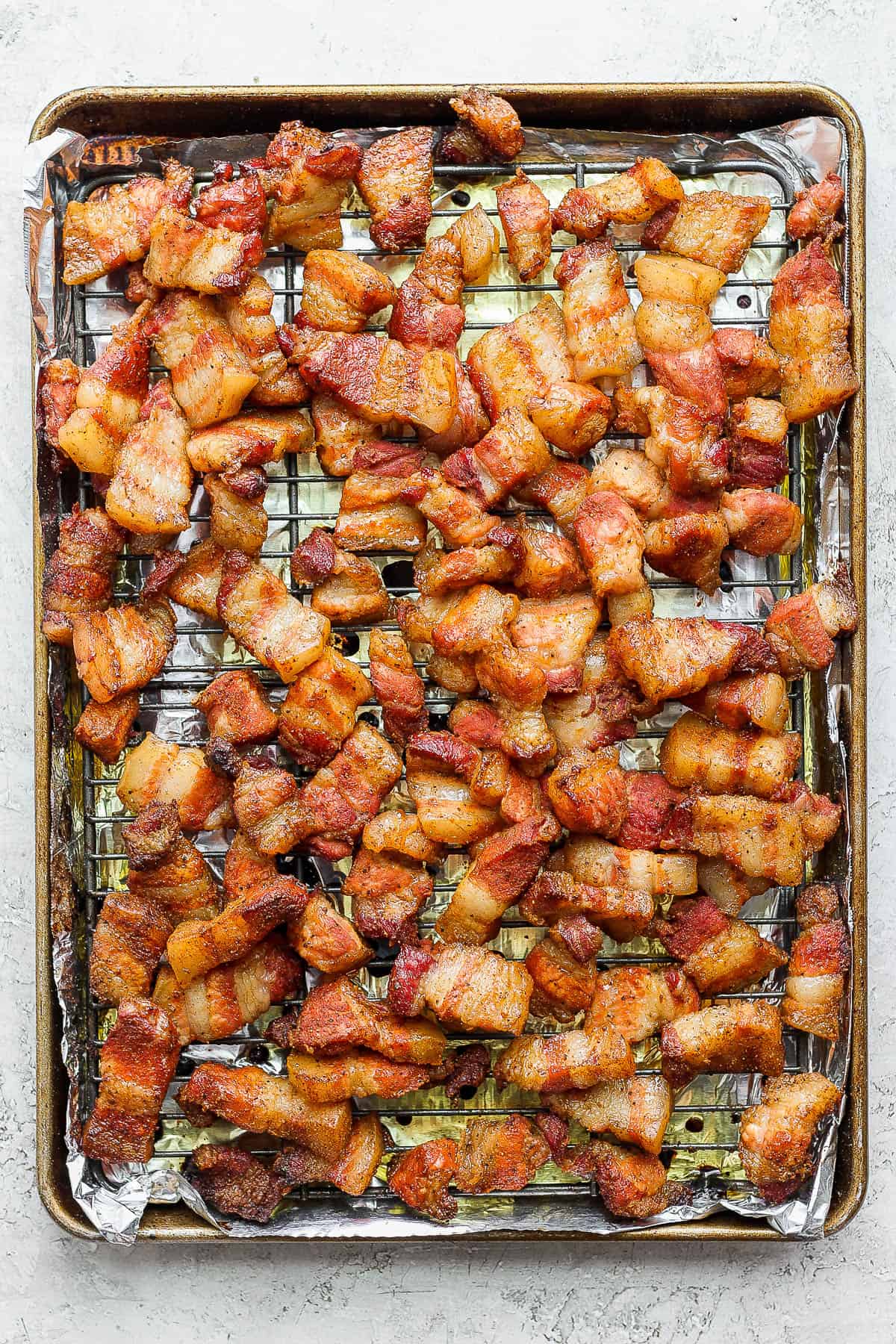 Remove the smoked pork belly ends from the baking sheet and place them in an aluminum foil tray (or disposable pan) with the bbq sauce, butter, brown sugar, and apple cider vinegar. Toss to fully combine, cover with foil, and move it back on to the smoker for another 1-2 hours or until their internal temperature reaches 200-205 degrees F. Use a meat thermometer!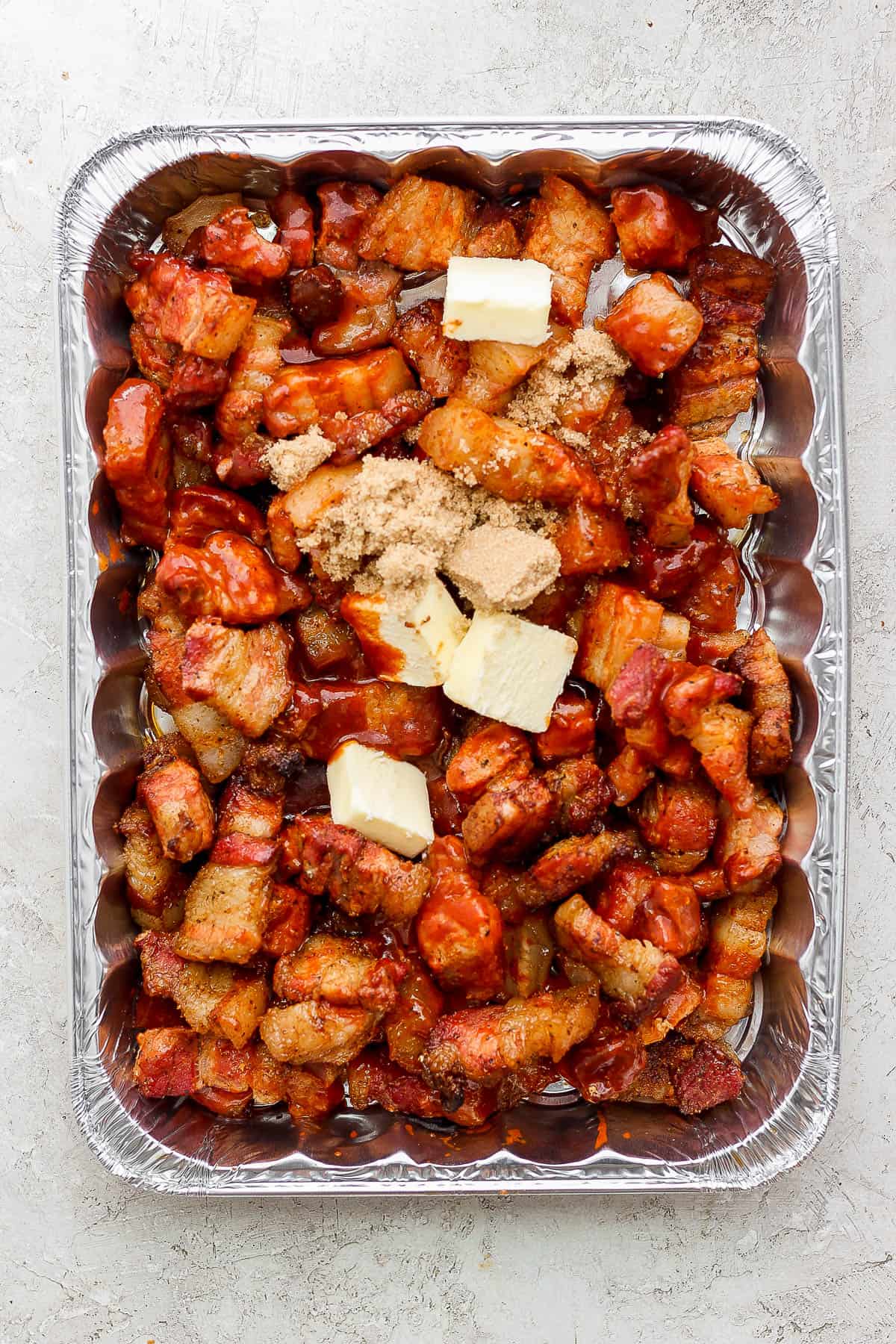 Remove the foil cover, increase the temp to 300 degrees F on the smoker, and continue smoking for another 15-30 minutes.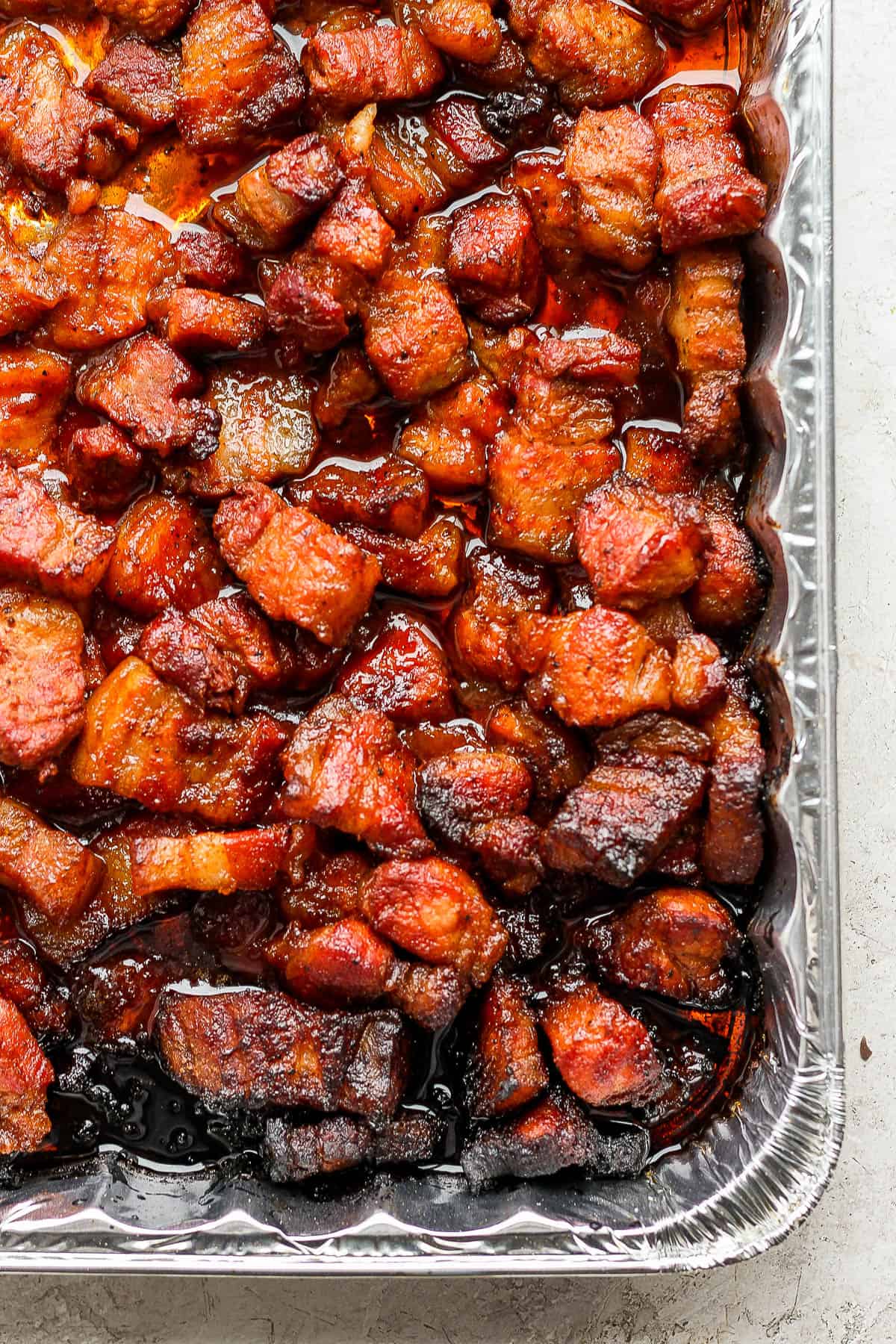 Remove the pork belly bites from the smoker and let them rest for 10 minutes. Give the tender pork belly a toss and serve!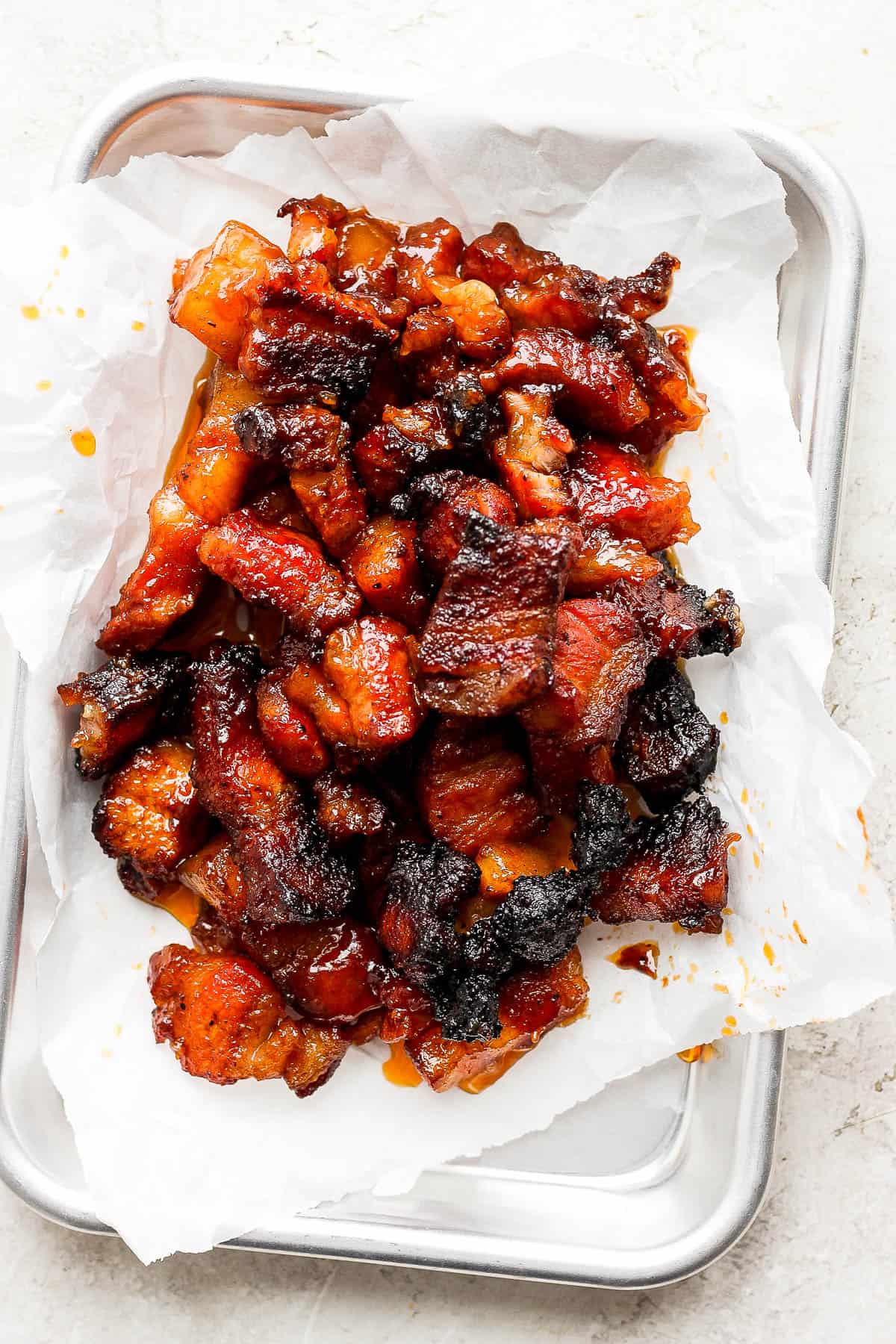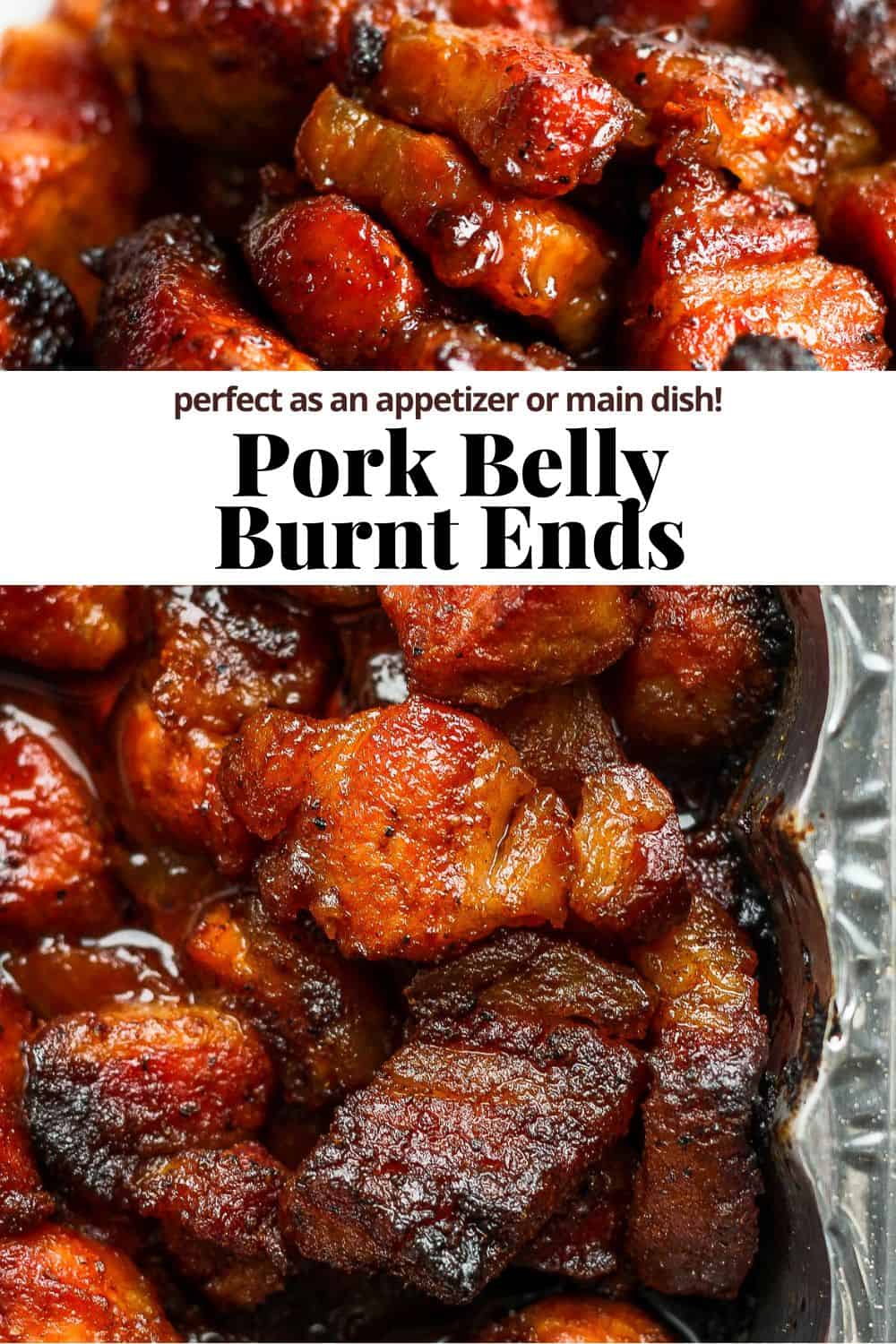 Print