A simple recipe for making perfectly tender and juicy Grilled Buffalo Chicken! Perfect for using in wraps, sandwiches, or tossing on a salad!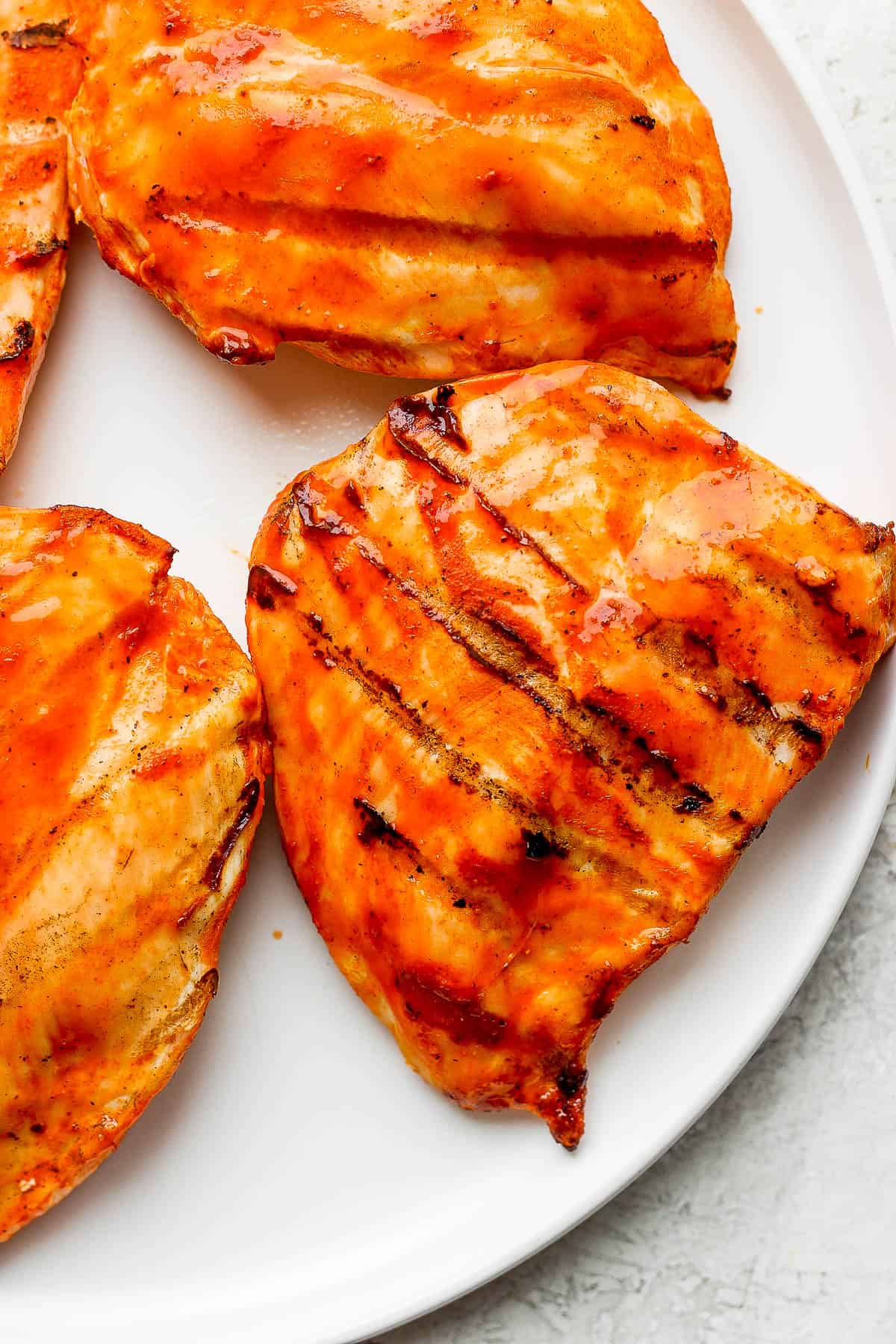 How To Make Grilled Buffalo Chicken
Begin by patting the chicken breasts dry with a paper towel.
Then sprinkle on the kosher salt and pepper.
Then place them in a bowl with buffalo sauce.
Let them sit and marinate for 15-30 minutes.
Place them on a clean, preheated grill and cook them on direct heat for 4-5 minutes on each side and then indirect heat for another 5-10 minutes until the internal temp reaches 165 degrees.
Enjoy any way you want!
Print