This perfectly Braised Lemon Garlic Chicken is a great way to liven up your weeknight menu! Juicy, tender chicken quarters are joined in the skillet by capers, shallots, lemon and garlic confit for an easy weeknight dinner that is packed with flavor!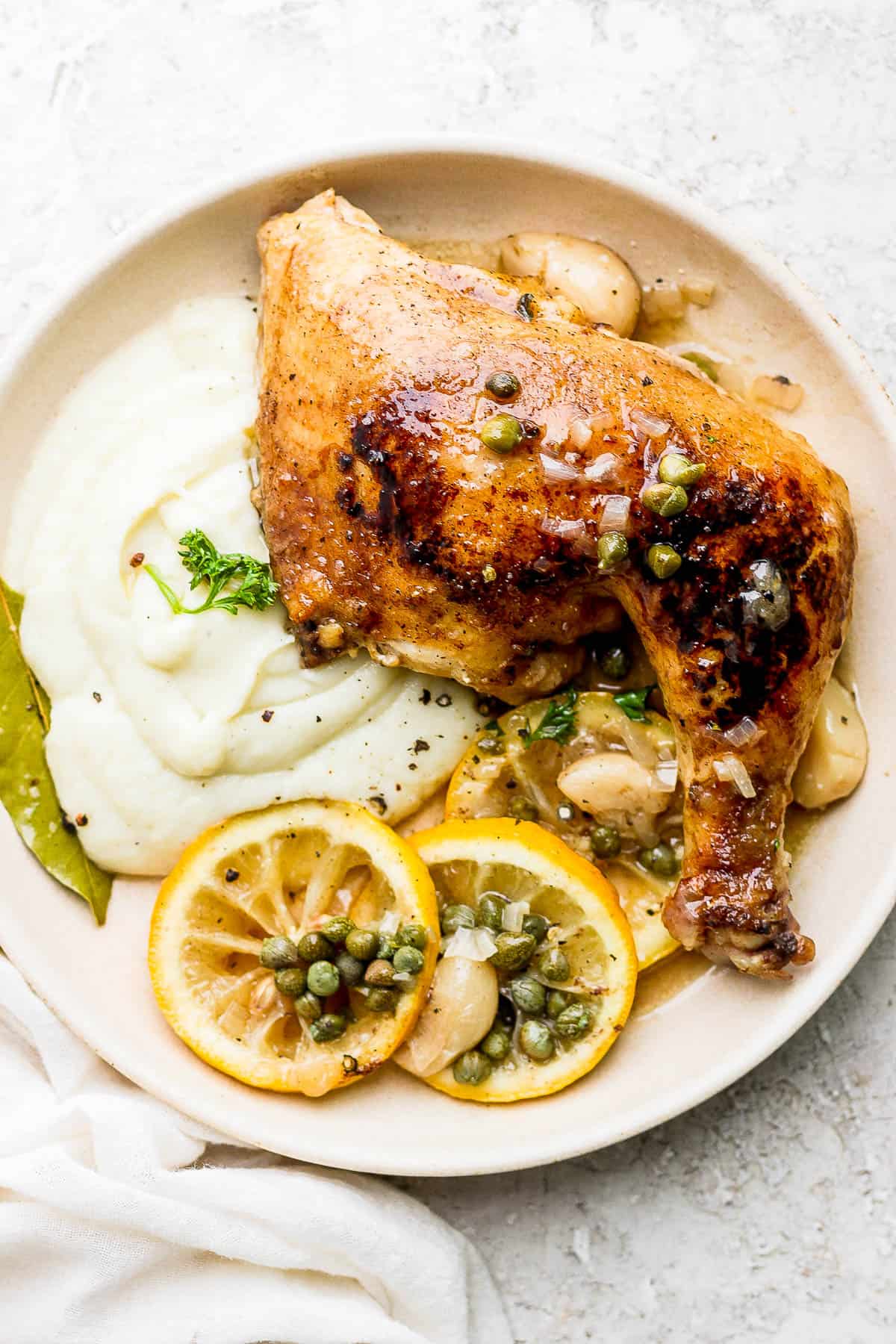 How To Make Braised Lemon Garlic Chicken
To begin this easy chicken recipe, you can grab some clean paper towels and pat your chicken dry.
Then sprinkle on the kosher salt and ground black pepper.
Next, place the arrowroot powder in a medium bowl and coat each chicken quarter, one at a time, until they are all coated. Shake off any excess arrowroot powder before removing them from the bowl.
Now bring a large cast iron skillet to medium high heat and sear the chicken quarters for about 4-5 minutes on each side. This will need to be done in batches.
After searing your chicken, set them aside on a plate.
Keeping your skillet on medium-high heat, add the ghee to melt, and then add the shallots until they reduce. This will only take about a minute.
Then add the chicken broth and lemon juice, mix to fully combine.
Finally, add the capers, lemon slices, garlic, bay leaf, and then nestle the chicken on top.
Place the entire skillet on the middle rack of the oven and bake at 450 degrees for 5 minutes and then drop the temperature to 350 degrees for 20-30 minutes or until the internal temperature reaches 165 degrees F (use a meat thermometer).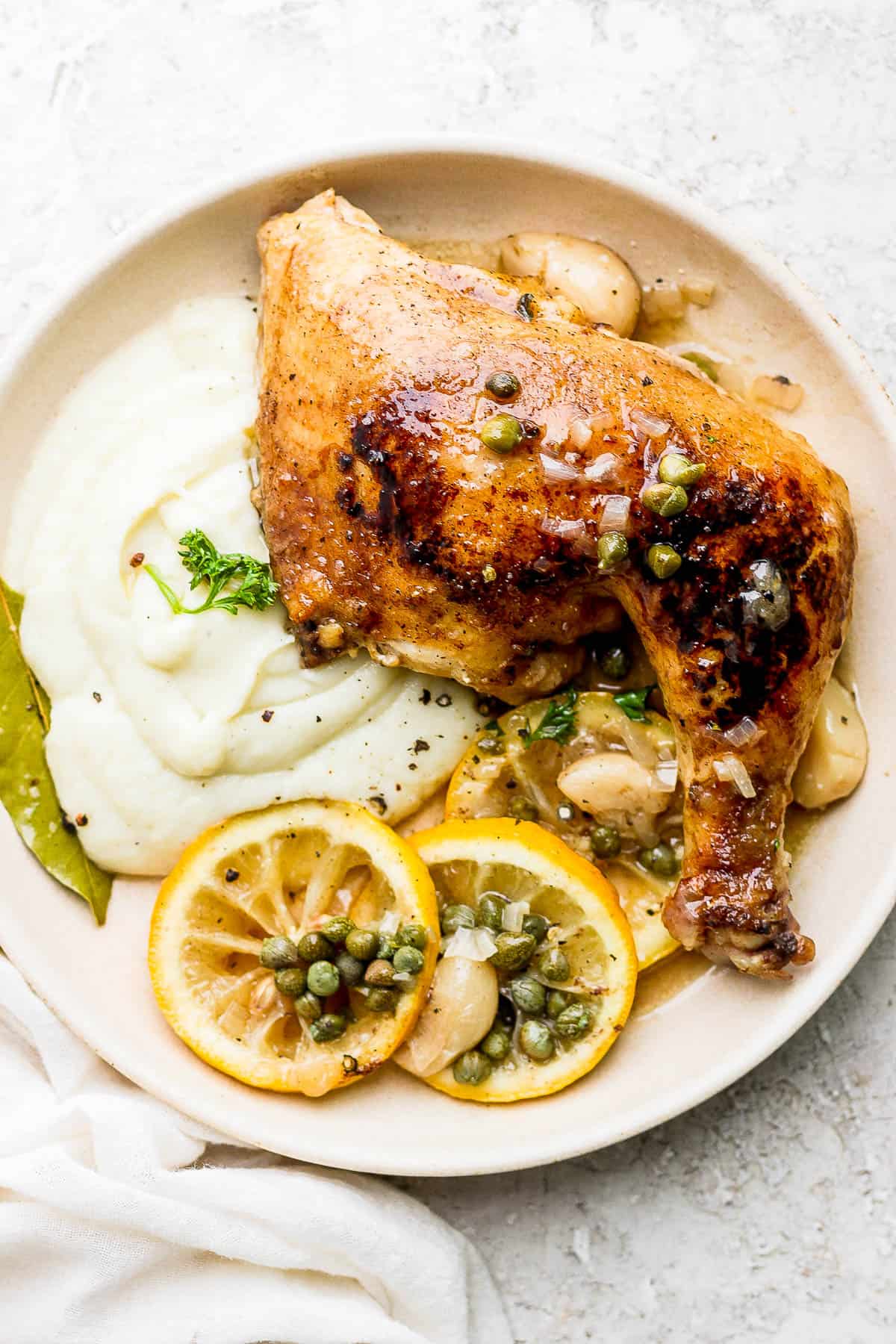 Print
Originally published February 26, 2018 – updated with new photos.