BEST Shrimp Marinade – a classic, flavorful shrimp marinade recipe that is packed with flavor and perfect for the grill!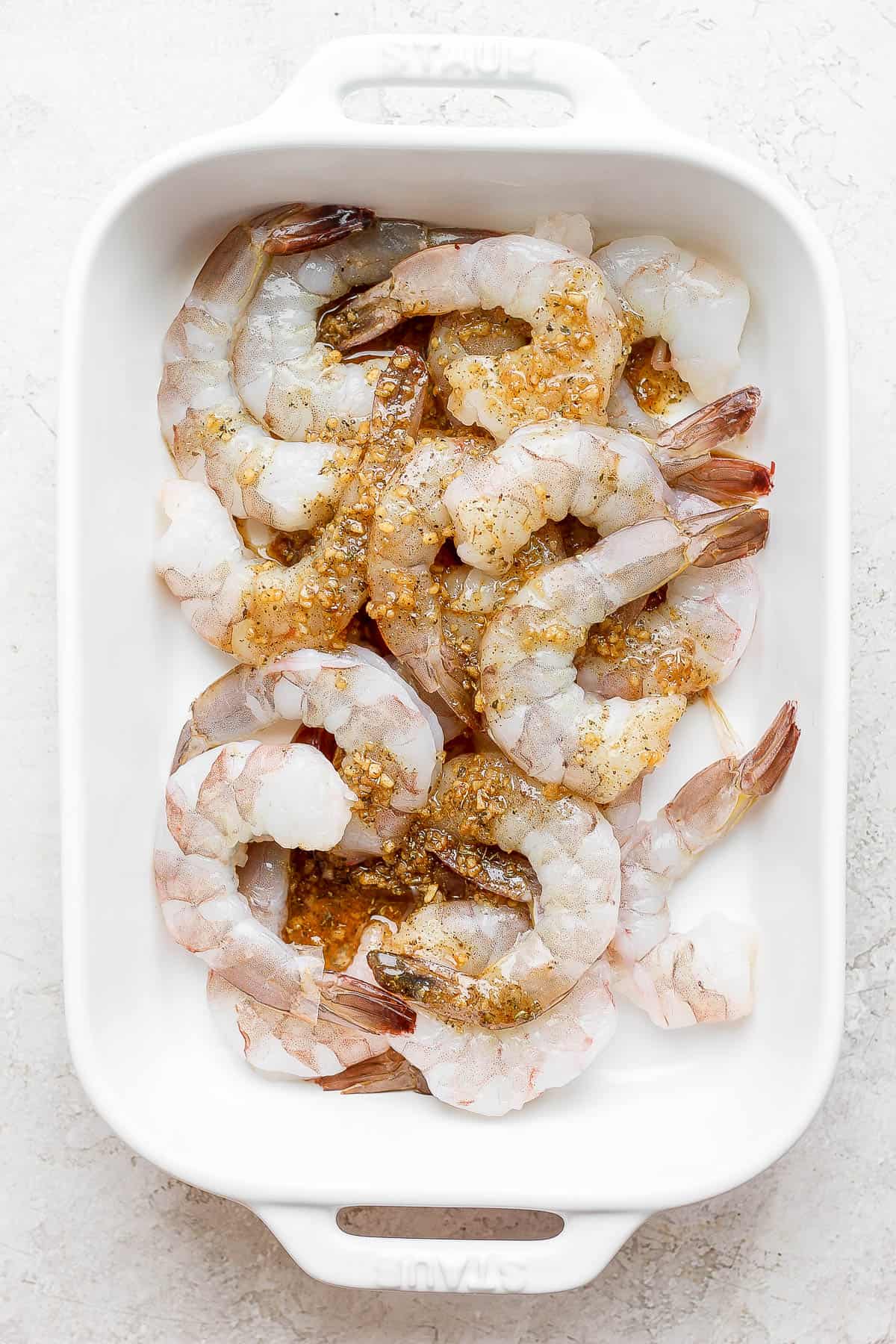 THE BEST Shrimp Marinade
Tossing some delicious shrimp on the grill is one of our all-time favorite quick meals! They are perfect for lunch or dinner. And when you toss them in this amazing marinade for a bit before cooking them (whether that's on the grill or not), the flavors will really take your shrimp to the next level!
What You Will Need
Lemon juice – this provides a little acid that allows the oil and seasoning to flavor the meat.
Olive oil – giving a bit of flavor plus helps to pull flavor out of some of the other ingredients.
Soy sauce, garlic, old bay seasoning & dried oregano leaves – these are all about those amazing flavors!
Kosher salt & pepper – because you can't have a marinade without them!
How Long Should You Marinate Shrimp?
We typically let shrimp marinate for only 15-30 minutes before cooking. If you let them sit for longer the acid in the lemon juice will begin to breakdown the shrimp and make them more mushy.
What Happens If You Marinate Shrimp Too Long?
The shrimp meat will begin to breakdown due to the acid in the lemon juice. This will result in a more mushy shrimp.
Do You Marinate Shrimp With Shell On or Off?
You can really marinate them either way. Some say that the shell can get in the way of the marinade infusing the meat so it might work better with the shell off. We decided to just leave the tails on but it is up to you and how you like to eat your shrimp.
Best Way To Cook Marinated Shrimp
There are so many great ways to cook shrimp. It is really up to you! Our personal favorite is to toss them on the grill, but you could also pan-fry them, bake them, or broil them in the oven. Your decision on this might also be affected by what season it is. We tend to use the oven or stove top more in the winter and the grill all summer long.
How To Make The BEST Shrimp Marinade
Gather your ingredients.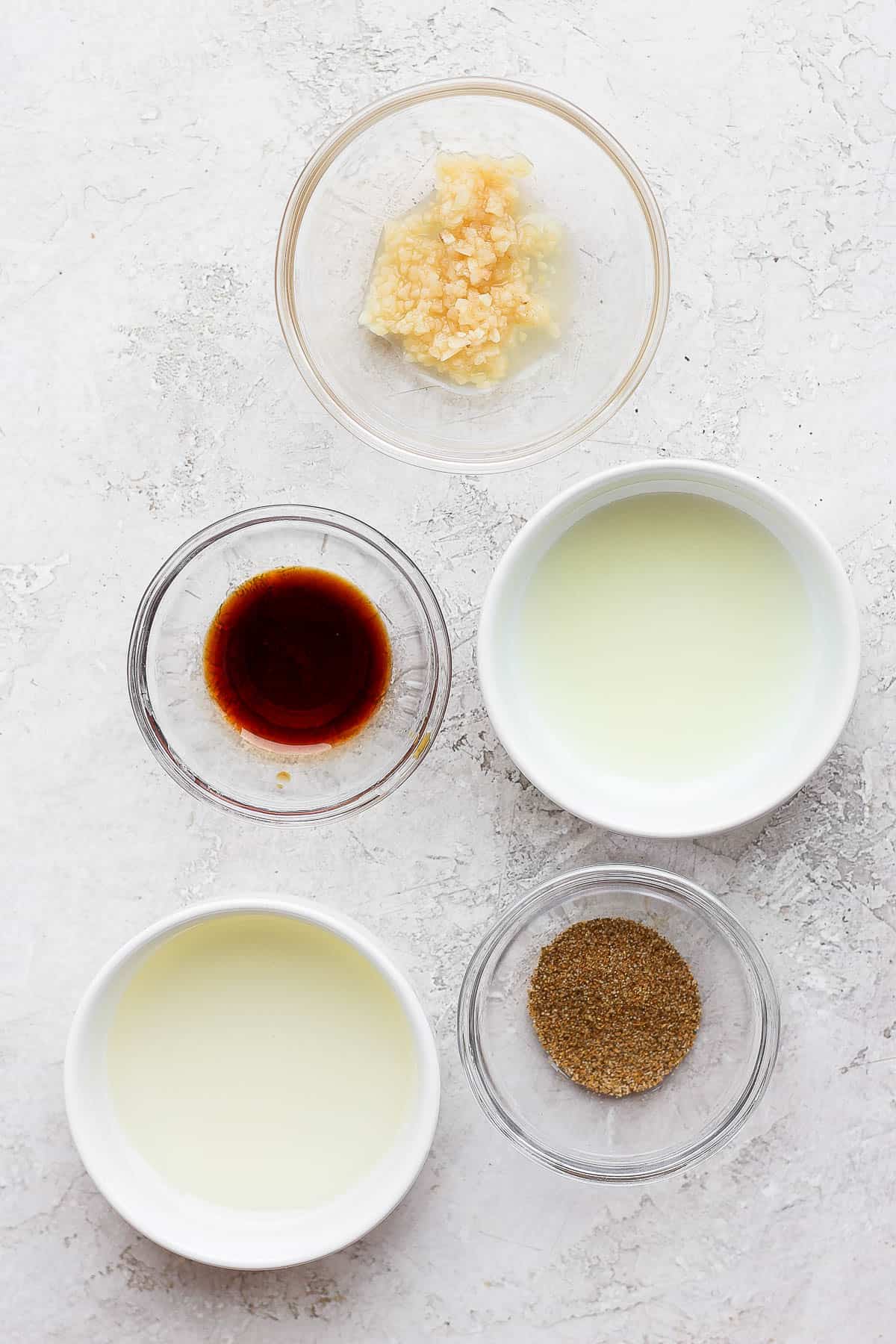 Mix them together in a bowl.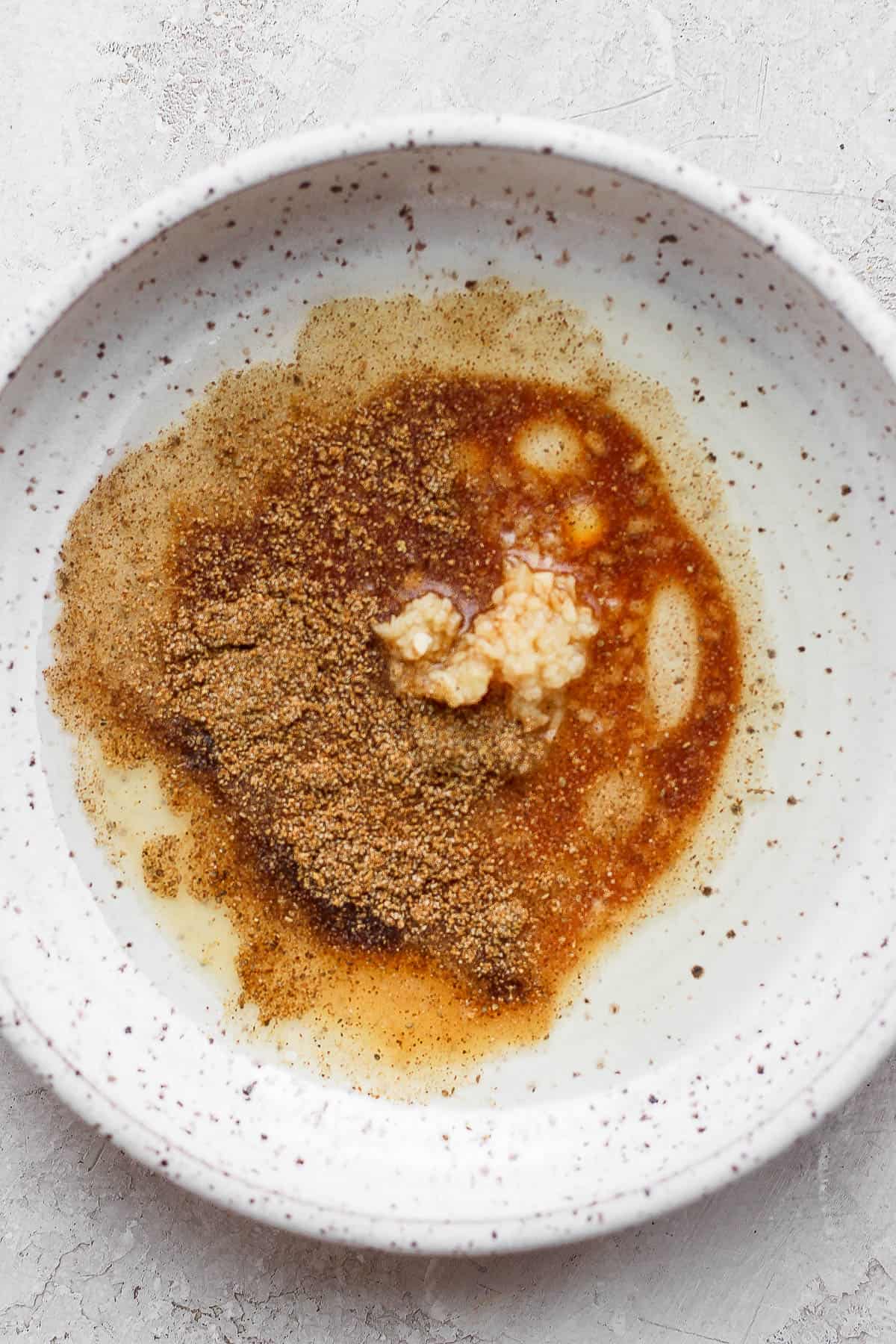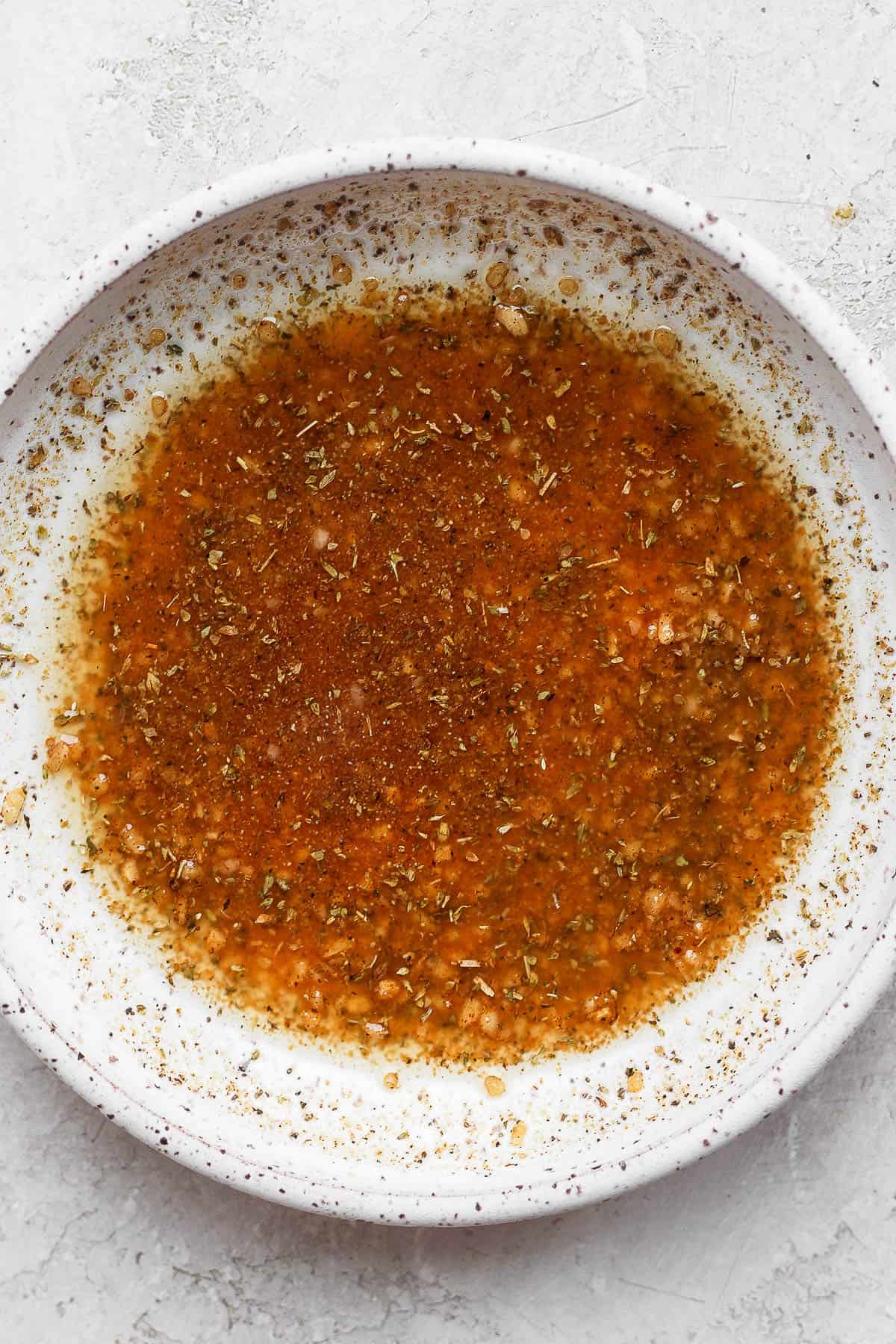 Pour over the shrimp, let them marinate for 15-30 minutes, and prep them for cooking.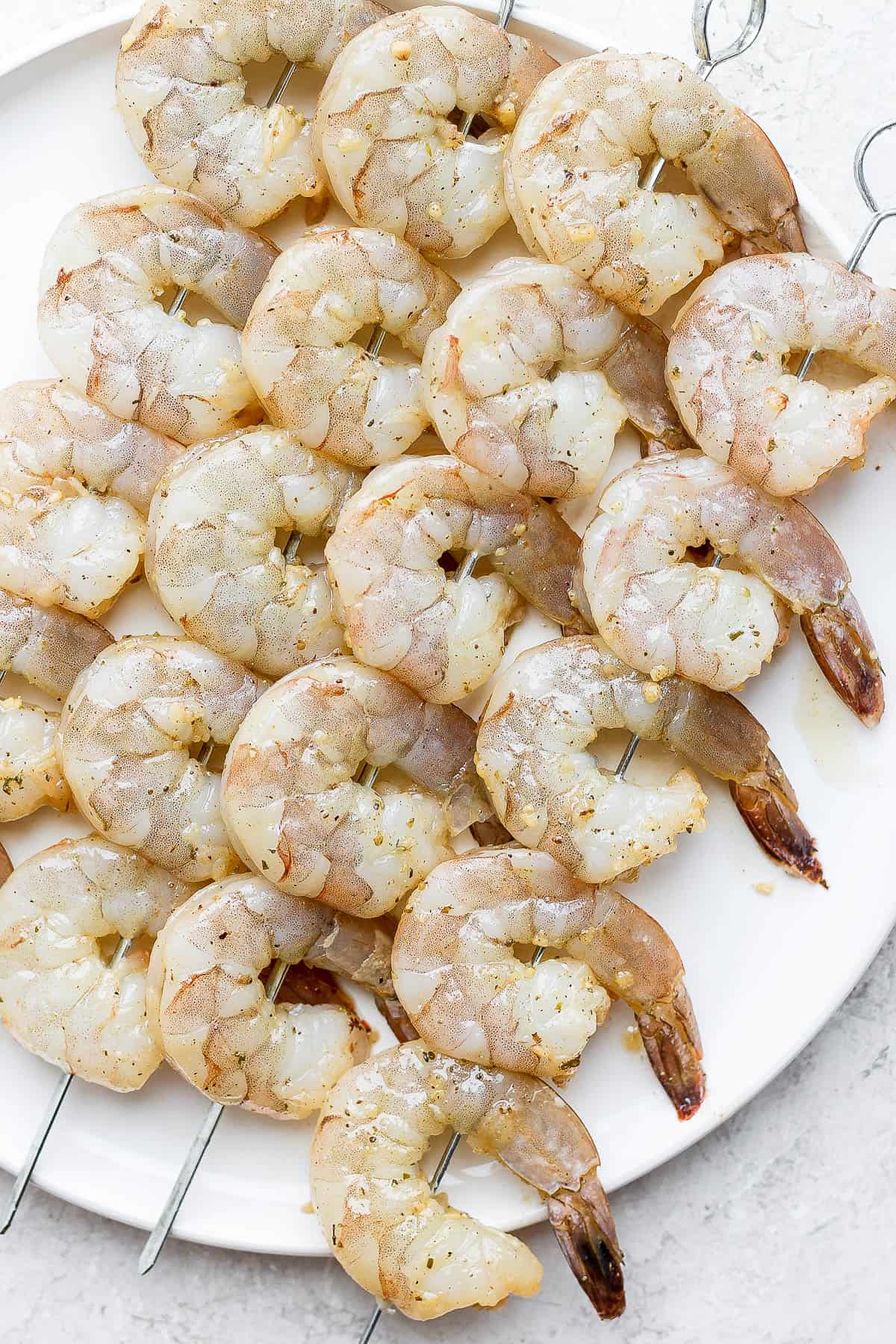 Cook them any way you want.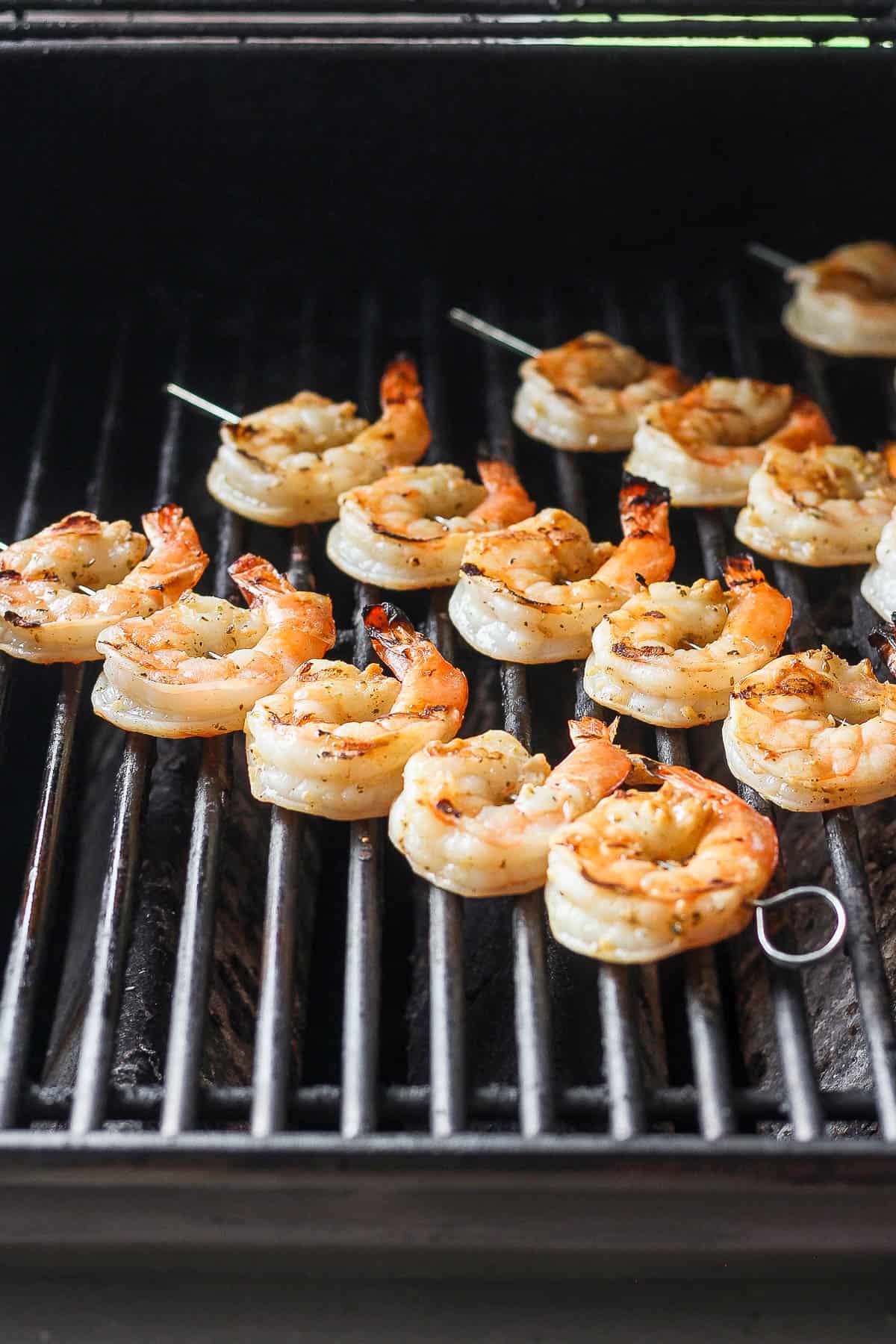 Enjoy! We love these Shrimp Rice Bowls!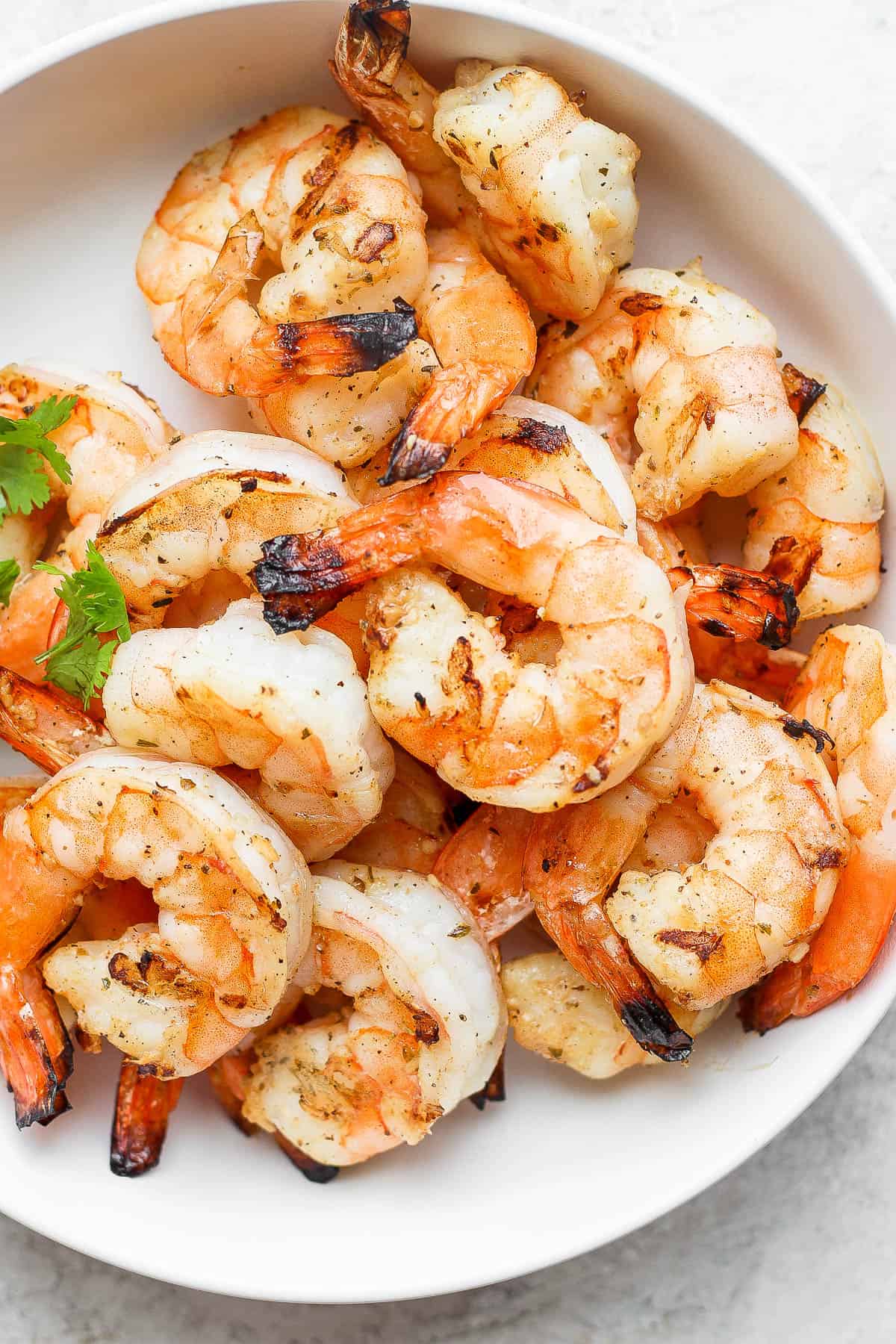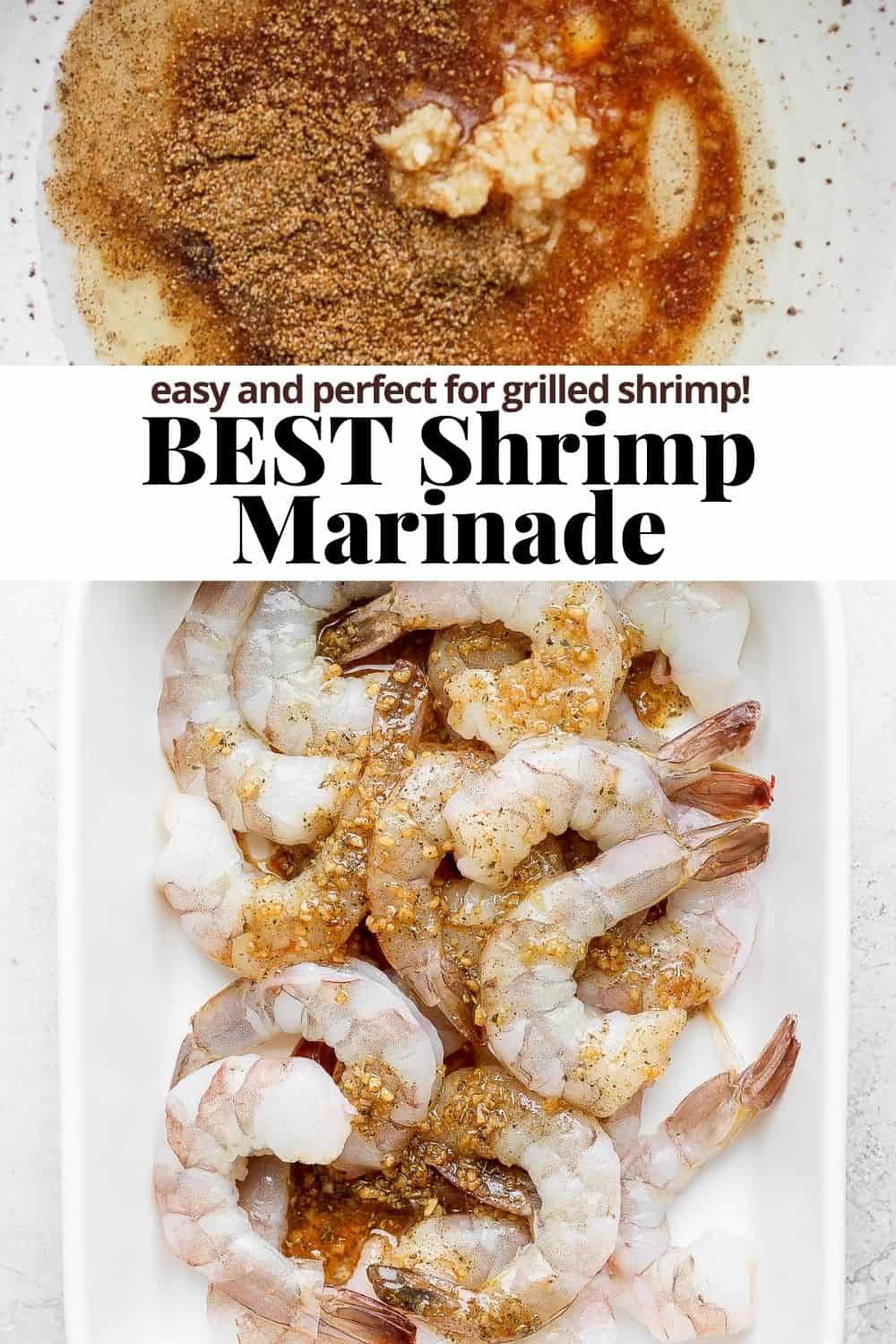 Made this recipe and loved it?! We would love it if you would take a minute and leave a star rating and review – it is also helpful if you made any substitutions or changes to the recipe to share that as well. THANK YOU!
Don't forget to check out my Instagram account for some behind-the-scenes action! Or give me a follow on Facebook or see what I am pinning on Pinterest!
Print
BEST Shrimp Marinade
Author: Erin Jensen
Prep Time: 5 minutes
Cook Time: 0 minutes
Total Time: 5 minutes
Yield: 1/4 cup marinade 1x
Category: Marinade
Method: Counter Top
Cuisine: American
---
Description
BEST Shrimp Marinade – a classic, flavorful shrimp marinade recipe that is packed with flavor and perfect for the grill!
---
1 teaspoon Old Bay Seasoning
2 tablespoons olive oil
1 tablespoon lemon juice
2 teaspoons garlic, minced
1/2 teaspoon soy sauce
1/4 teaspoon kosher salt
1/8 teaspoon ground black pepper
1/4 teaspoon dried oregano leaves
---
---
Notes
Gluten-Free: feel free to use coconut aminos or Tamari to make this gluten-free.
Keywords: shrimp marinade