Quick Pickled Onions – an easy, step-by-step tutorial that teaches you how to make quick-pickled onions! Easy and delicious!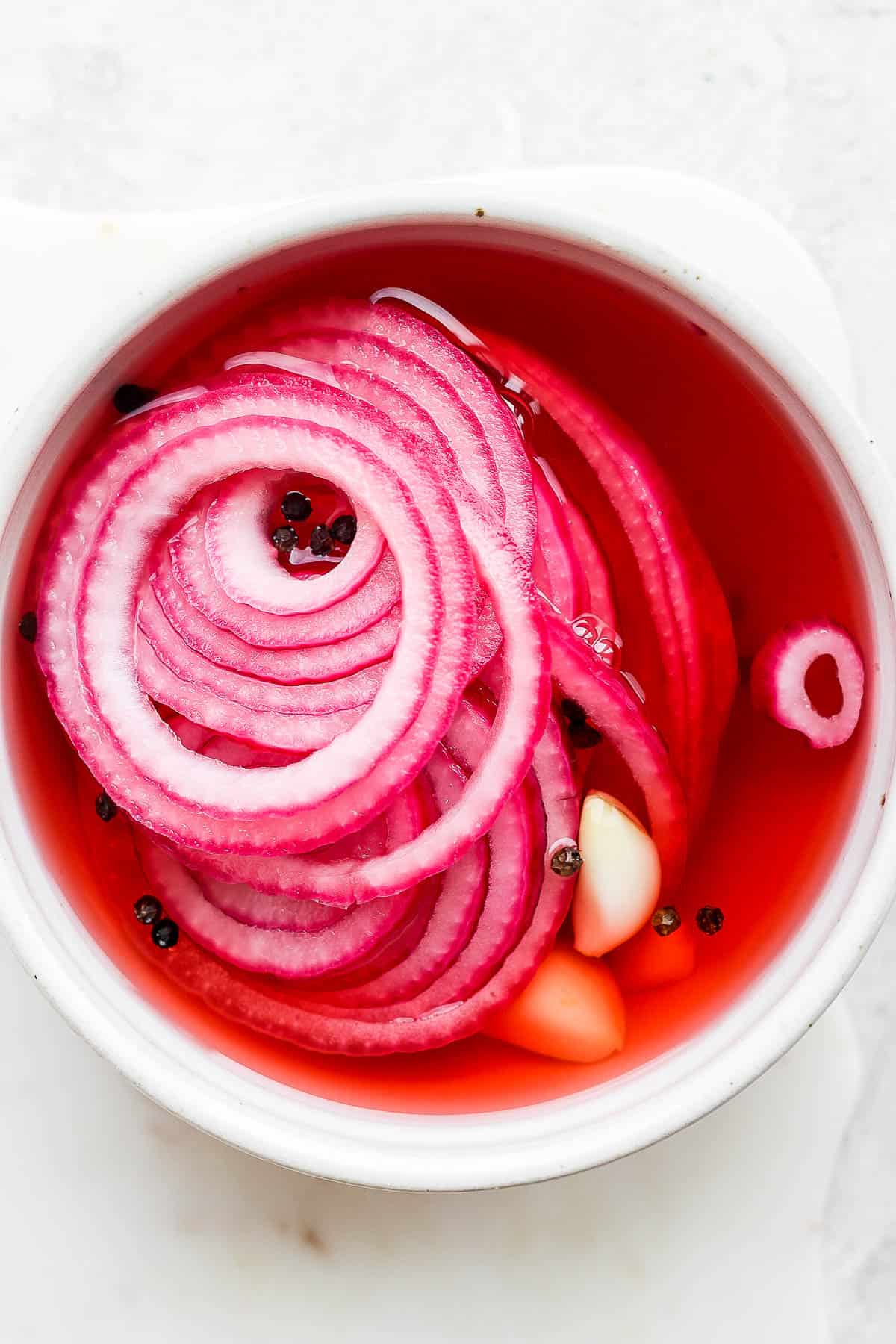 Quick Pickled Onions 101
Pickled onions are a great addition to so many recipes and they are so easy and quick to make at home. We love having some hanging out in our fridge making it so convenient to add them to a salad, sandwich, or anything else!
What You Will Need
Red onion – you can use other onions but red onions have a slightly sweeter profile and their color is amazing.
Red wine vinegar, white vinegar, and apple cider vinegar – the vinegar combination provides a great depth of flavor!
Kosher salt – a bit of seasoning and flavored needed for quick picking onions.
Garlic cloves – some added flavor
Black peppercorns – a touch of peppery spice
How Long Before You Can Eat Pickled Onions?
Definitely let them sit for about 30 minutes before eating so they have a chance to pickle for a bit but the best pickled onions are usually eaten within the first 3 days they are in the jar.
Storing Pickled Onions
Pickled onions will keep for about 2-3 weeks in the fridge. It is not recommended to freeze pickling onions. You can freeze sliced red onion for about 1 year and then pickle them when you are ready.
Do You Need To Sterilize Jars For Pickling?
No, jars do not need to be sterilized for this quick pickling process.
How To Make Quick Pickled Onions
Step one – Place all ingredients (except the onions) in a small saucepan and bring to a simmer.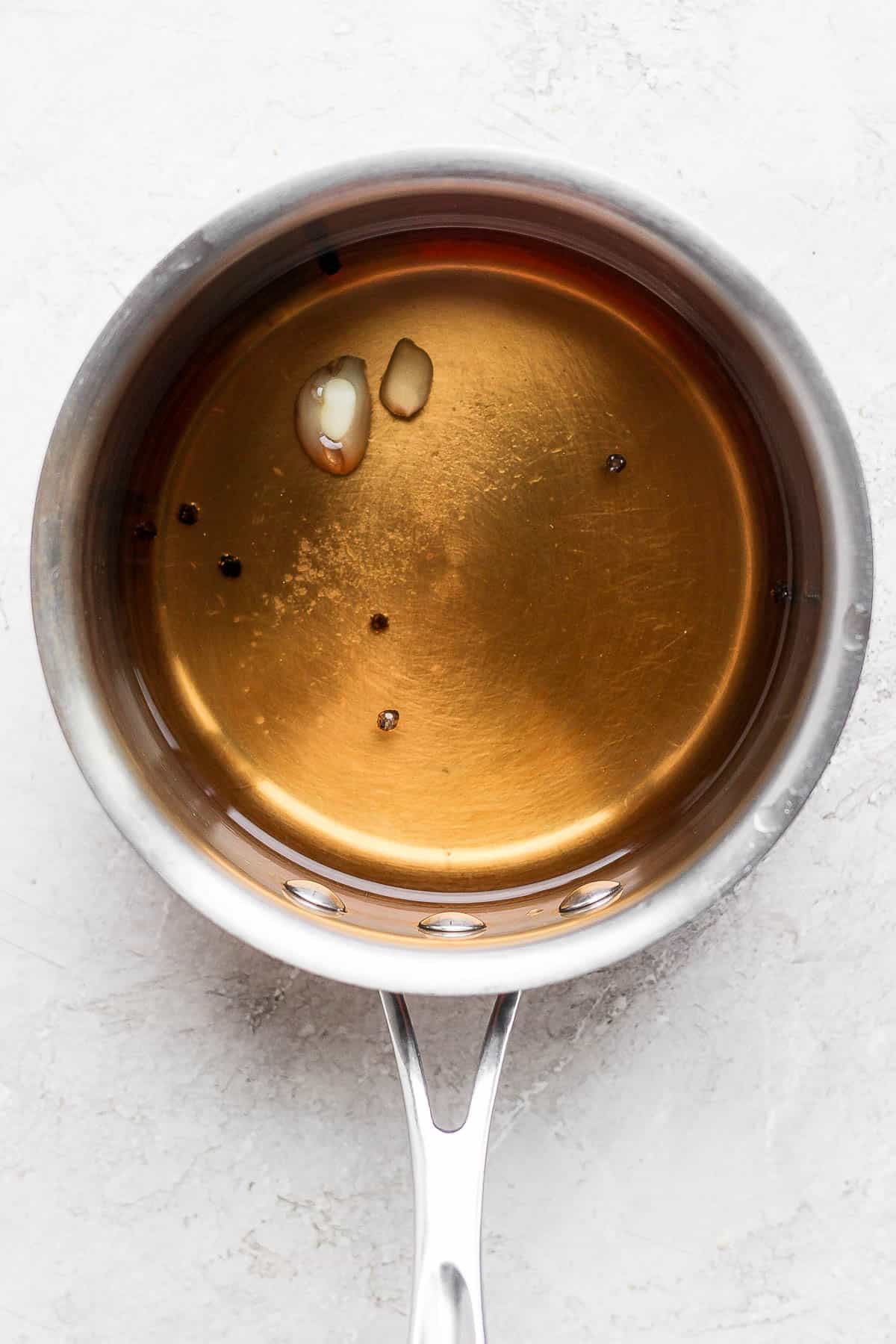 Step two – slice your red onion.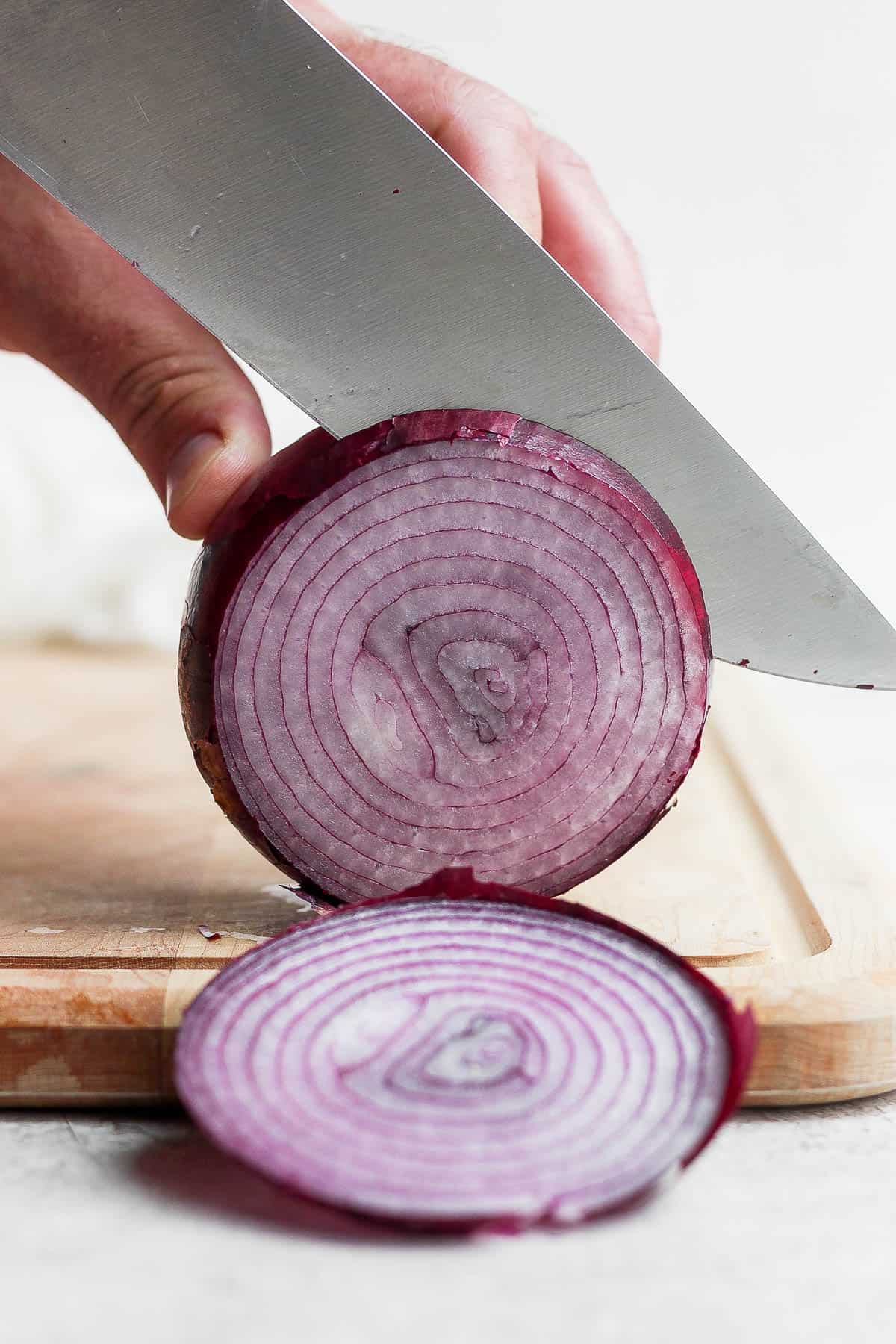 Step three – place your onion slices in a jar.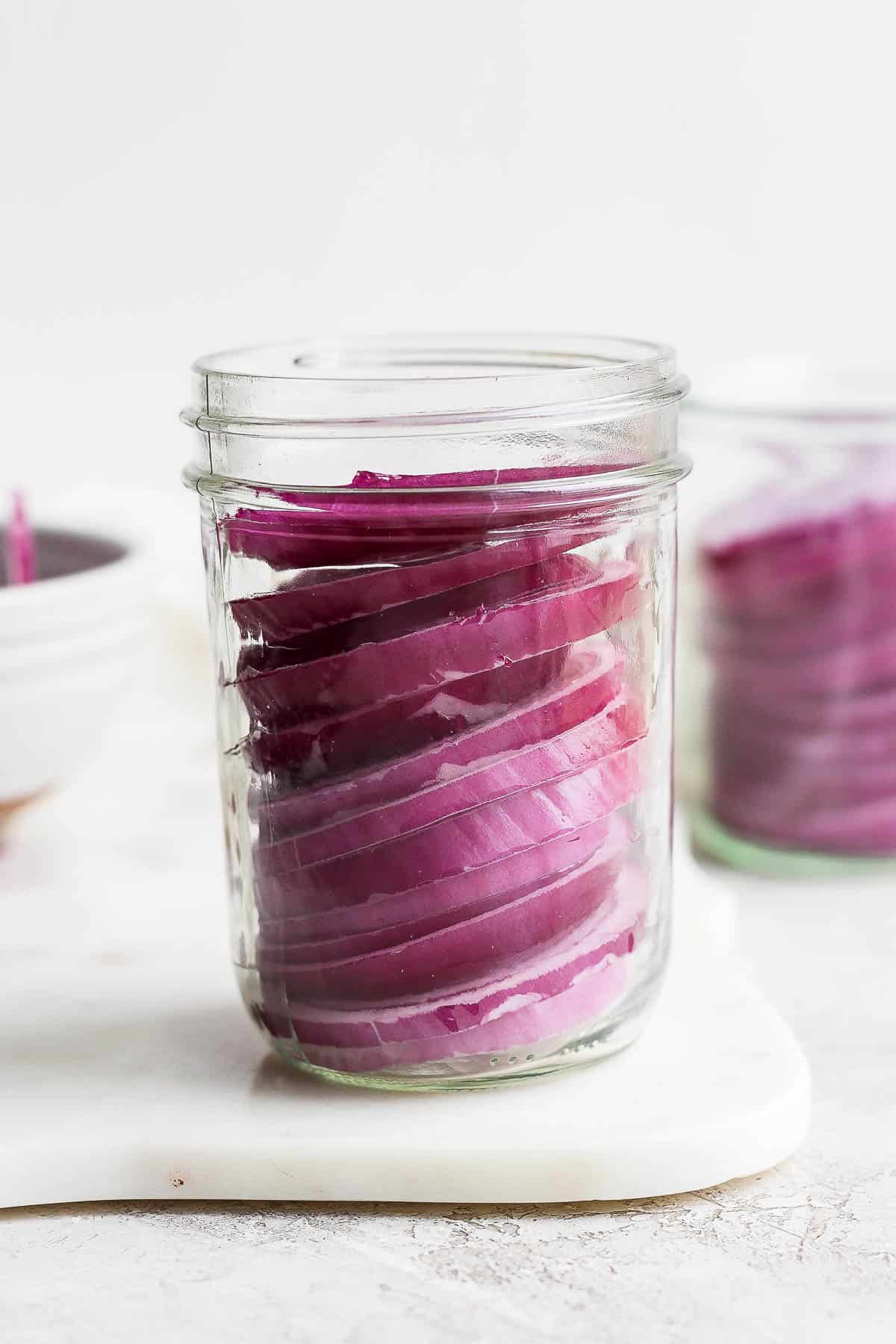 Step four – Pour your vinegar mixture in the jar with onions while it's still hot.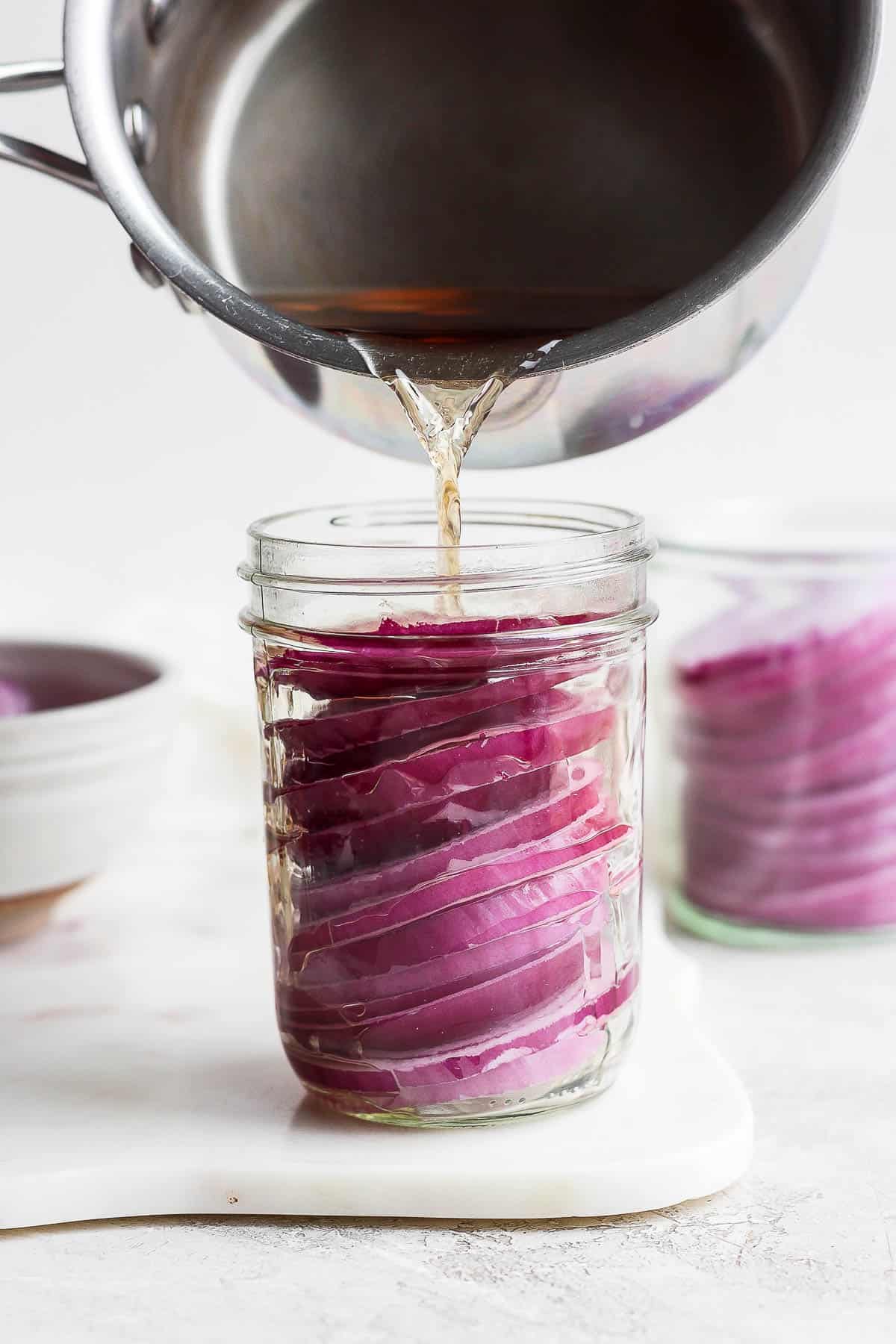 Step five – Let it sit for 30 minutes.
Step six – Store for later or….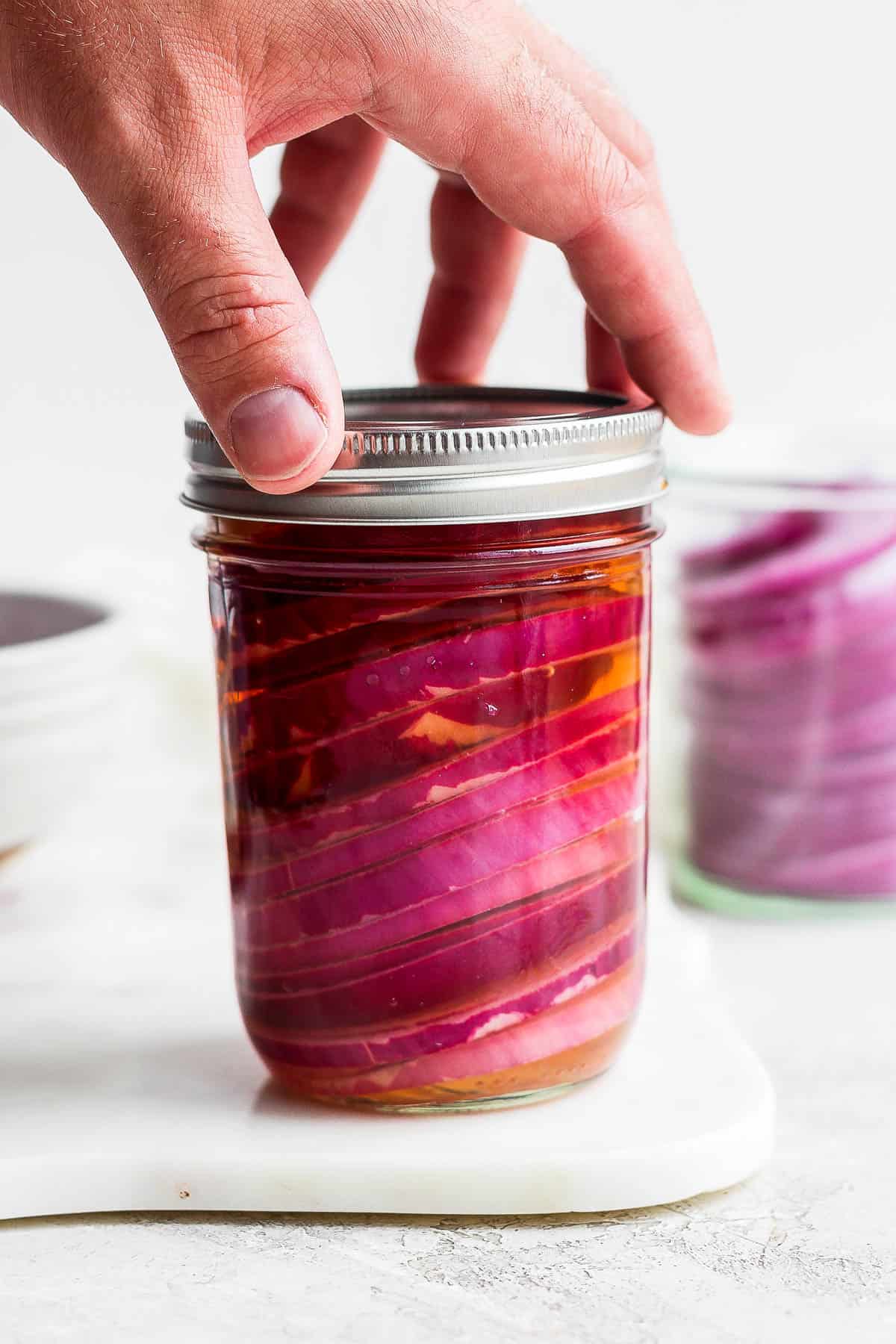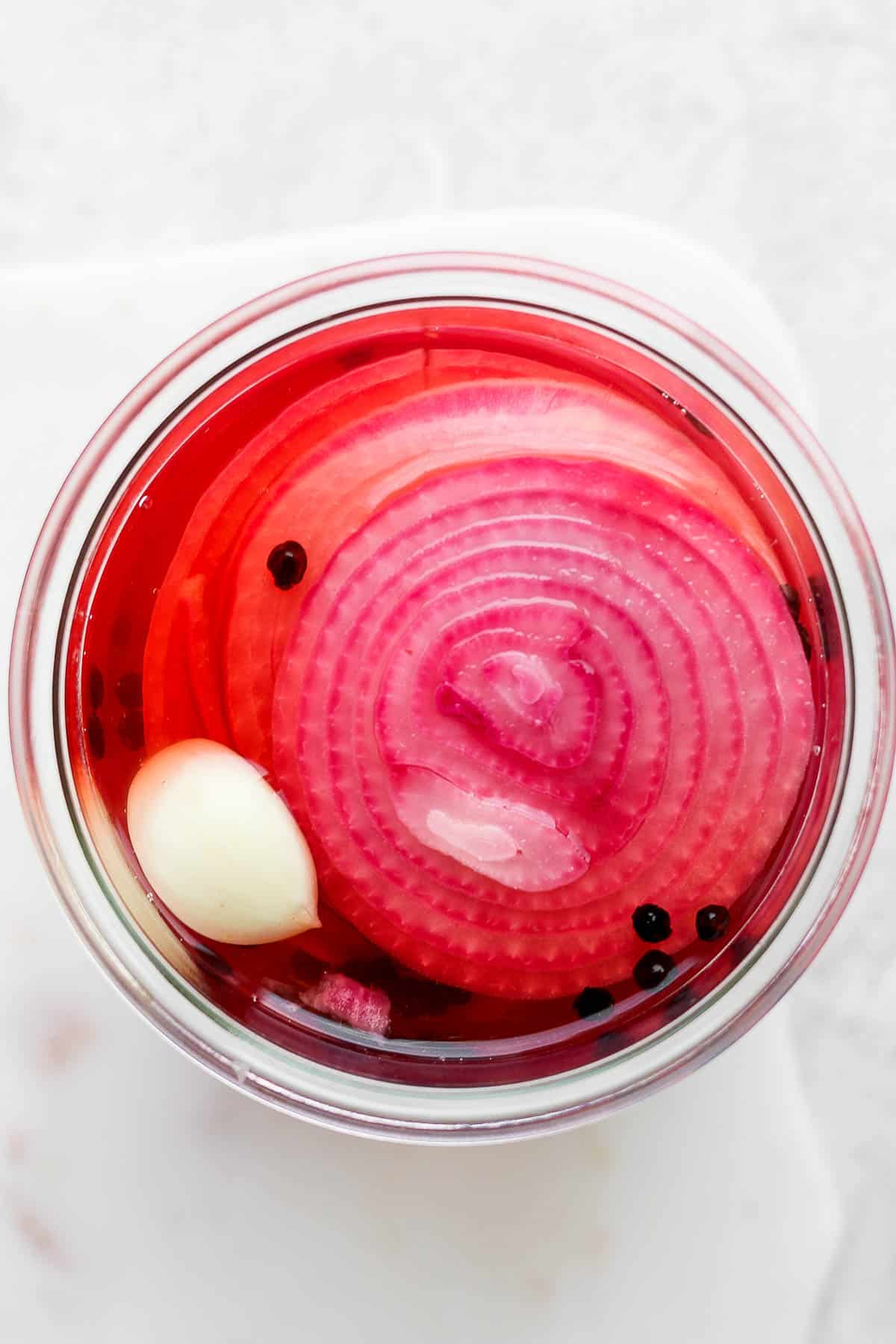 Use immediately and enjoy!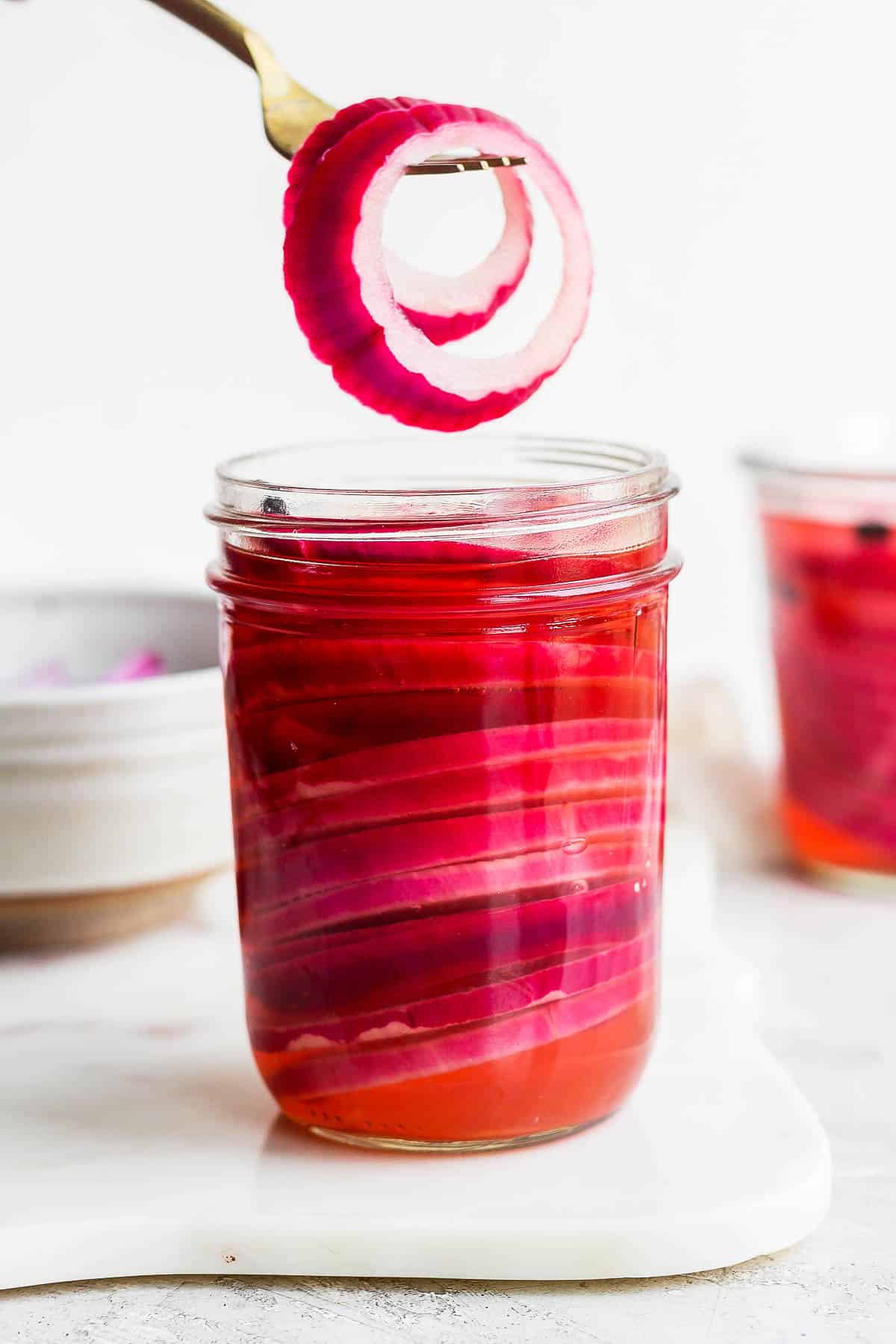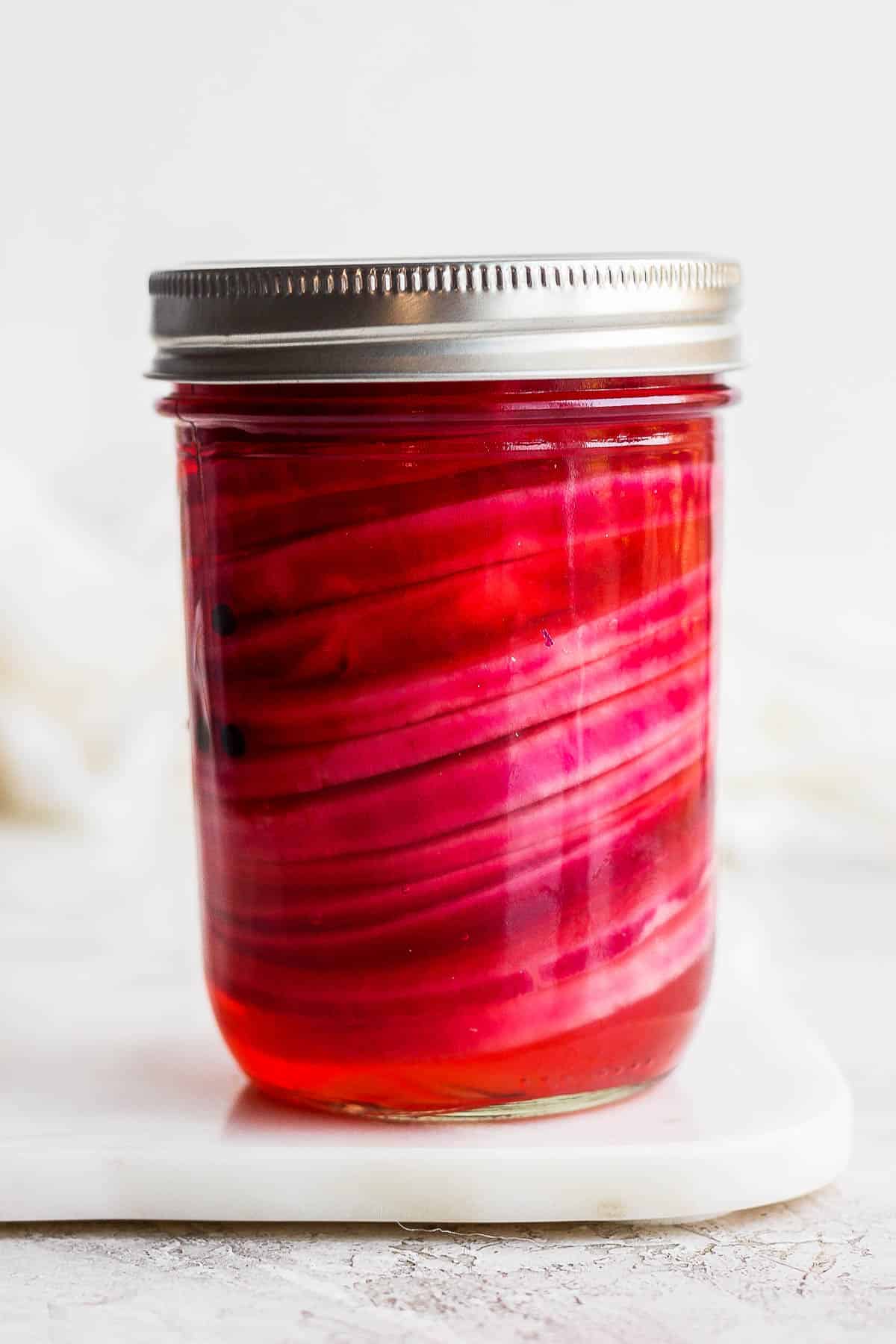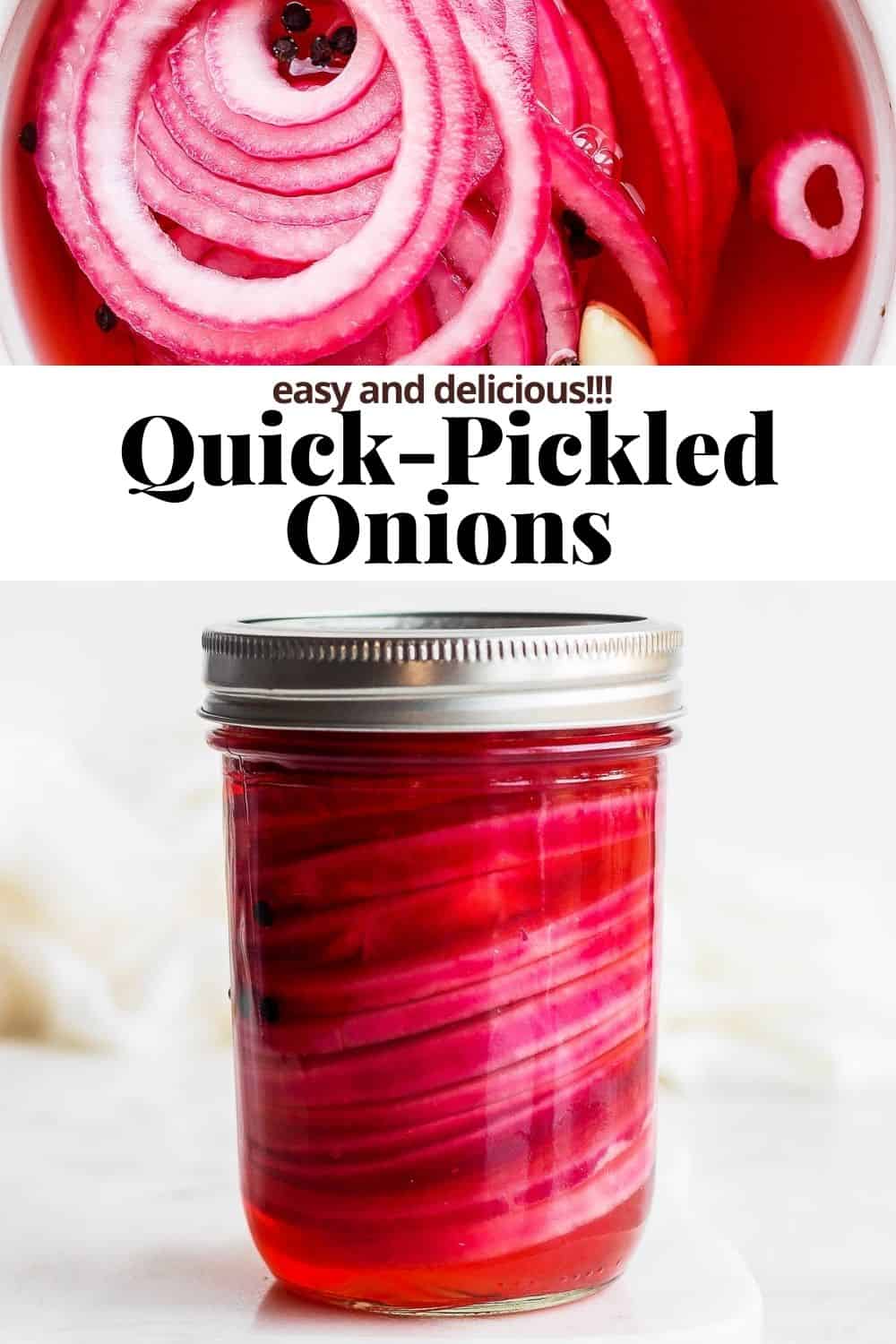 Made this recipe and loved it?! We would love it if you would take a minute and leave a star rating and review – it is also helpful if you made any substitutions or changes to the recipe to share that as well. THANK YOU!
Don't forget to check out my Instagram account for some behind-the-scenes action! Or give me a follow on Facebook or see what I am pinning on Pinterest!
Print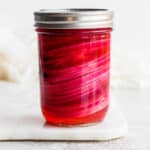 Quick Pickled Onions
Author: Erin Jensen
Prep Time: 10 minutes
Cook Time: 30 minutes
Total Time: 40 minutes
Yield: 1 jar 1x
Category: How-To
Method: Counter/Refrigerator
Cuisine: American
---
Description
Quick Pickled Onions – an easy, step-by-step tutorial that teaches you how to make quick-pickled onions! Easy and delicious!
---
1 large red onion, thinly sliced
1/4 cup water
2 tablespoons red wine vinegar
2 tablespoons white vinegar
1/2 cup apple cider vinegar
1/2 teaspoon kosher salt
1–2 garlic cloves
5–7 black peppercorns
---
Instructions
Place thinly sliced onion into a mason jar.
Add water, red win vinegar, white vinegar, apple cider vinegar, garlic and black peppercorn to small saucepan.
Bring to a simmer and then pour into same jar as onions while still hot.
Let sit 30 minutes.
Use immediately or store in the refrigerator for later use.
---
Notes
Sweetness: if you want to add a touch of sweetness you can easily add in about 1-2 tablespoons of coconut sugar (don't add if Whole30).
Serving Suggestions: these are great on gyro bowls, chicken salad or salmon salad!
Storage: store in a sealed container in the refrigerator for up to 3 weeks.
Different Vinegars: why so many different vinegars – after testing I just really liked the increased depth of flavor that resulted from using a couple different kinds of vinegars!
Keywords: quick pickled onions