Traeger Pork Recipes – If you are looking for the most flavorful pork recipes to cook on your Traeger grill in your own backyard – look no further, we have a complete list here that are all tender, juicy, and full of great flavors!
Traeger Pork Recipes
You are looking for a new smoked pork recipe and we are here for it!! Whether this is your first time using your Traeger smoker or you have more experience, there are great recipe tutorials here for everyone to try! Of course, we had to include the Best Smoked Pulled Pork Recipe that will really impress a crowd – that is a great recipe if you don't know where to start.
Helpful Equipment For Traeger Pork Recipes
Before we start cooking it is best to make sure you have all the equipment and tools that are needed for these recipes. Here are a few of our favorites to make the best smoked pork recipes as easy as possible:
smoker: we absolutely love our Traeger smoker!
wood pellets: when smoking these Traeger recipes we love using cherry or mesquite wood pellets.
meat thermometer: this is necessary for keeping an eye on the internal temperature of the meat. Be sure to place it in the thickest part of the meat.
cutting board: we love using a large plastic cutting board for prepping our meat.
plastic wrap: some of the recipes will instruct you to wrap your meat in plastic wrap after seasoning to seal everything in and let it sit in the fridge for a few hours or overnight.
spray bottle with "mop": the best way to keep your meat moist is to use a spray bottle that contains apple cider vinegar, apple juice, and water for spraying on the meat every 45-60 minutes while it smokes.
large baking sheet or foil pan: a great way to transfer your meat from the smoker, back to the kitchen.
aluminum foil: enough to wrap your meat so that it can rest after it is done on the smoker.
meat claws: if you are cooking one of the larger cuts of meat that will need to be shredded you definitely need some Bear Paws Shredding Claws!
Complete List Of The Best Traeger Pork Recipes
Smoked Pork Shoulder
Smoked Pork Shoulder is a reader favorite around here! The pork rub and preparation results in such a flavorful pulled pork recipe that is fall-off-the-bone tender. This recipe is perfect for a crowd or family gathering and we love making it all year round (although it is extra amazing in the summer). The post is packed with FAQs and tips so you can easily follow along – no need to be intimidated of this recipe!
Smoked Baby Back Ribs
Smoked Baby Back Ribs are a summer essential! Perfect for any cookout or get together this recipe is simple, easy and turns out so good!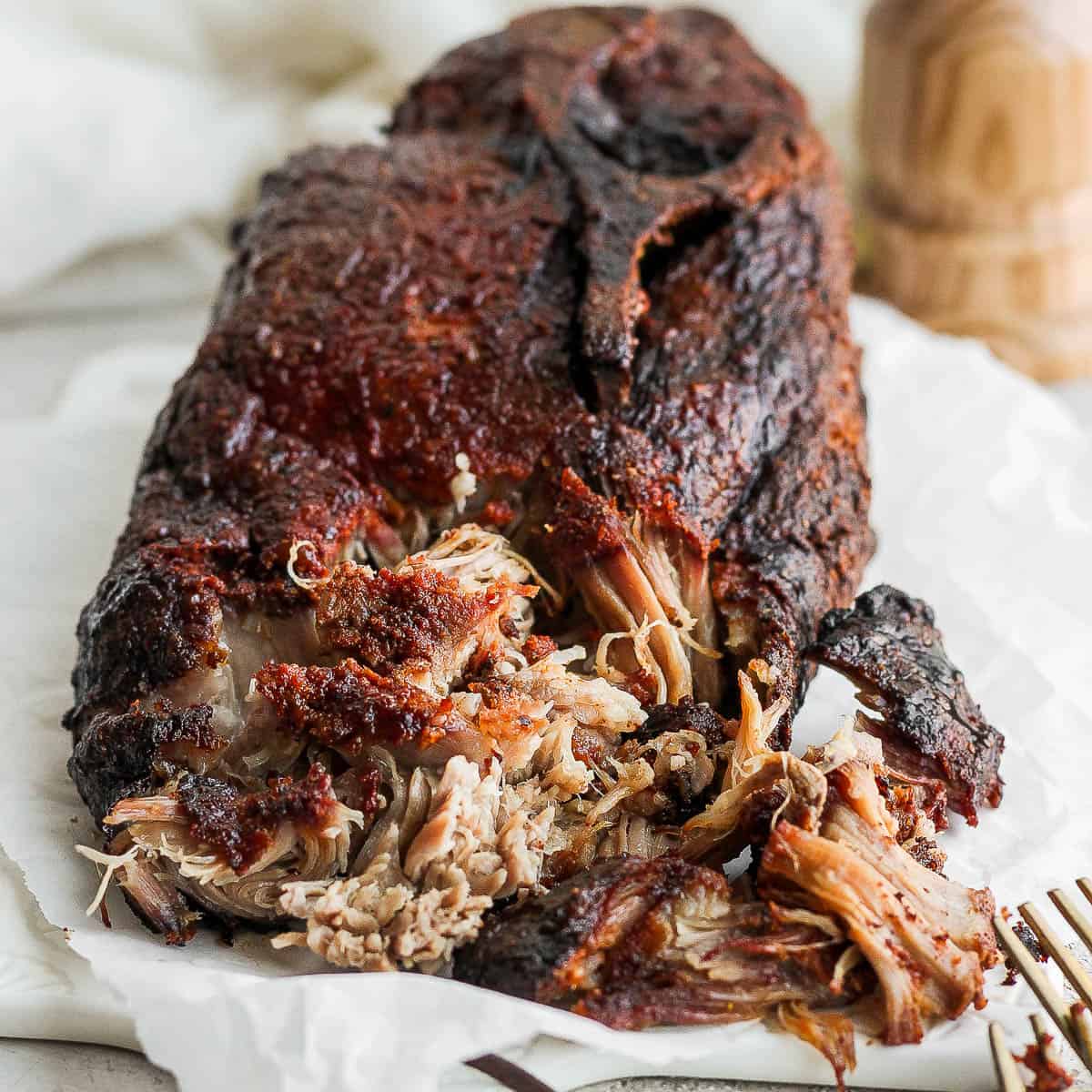 Smoked Pork Butt (Smoked Pulled Pork Recipe)
Smoked Pork Butt (smoked pulled pork) is one of my favorite recipes all-year round. It is perfect for a crowd and the leftovers are almost even better!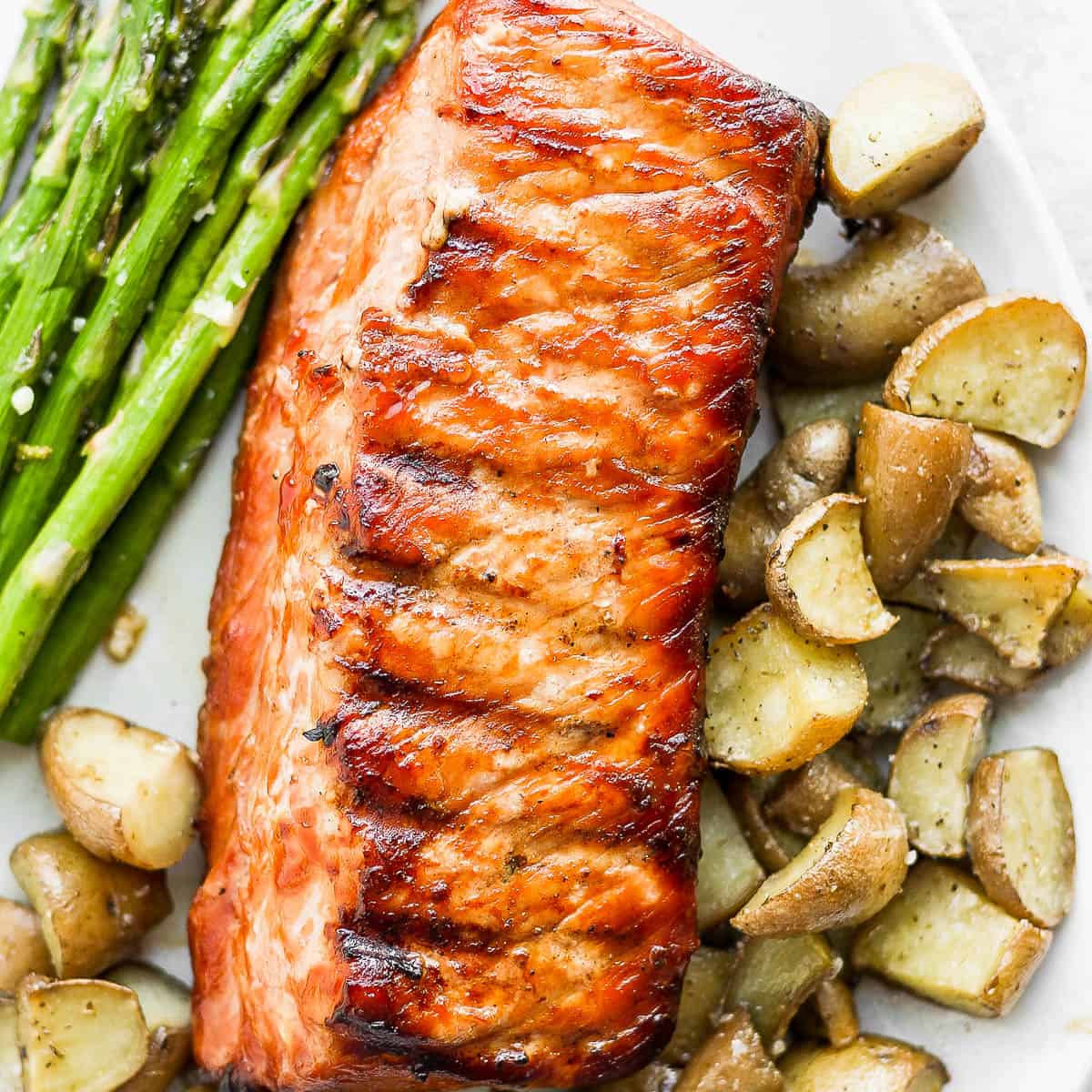 Smoked Pork Loin (+ dry rub)
Smoked Pork Loin is a delicious option for any dinner you want to take to the next level! Easy to make and we have included options for either a dry rub or marinade (of course just simple kosher salt and pepper work well too) – cannot wait for you to try this one!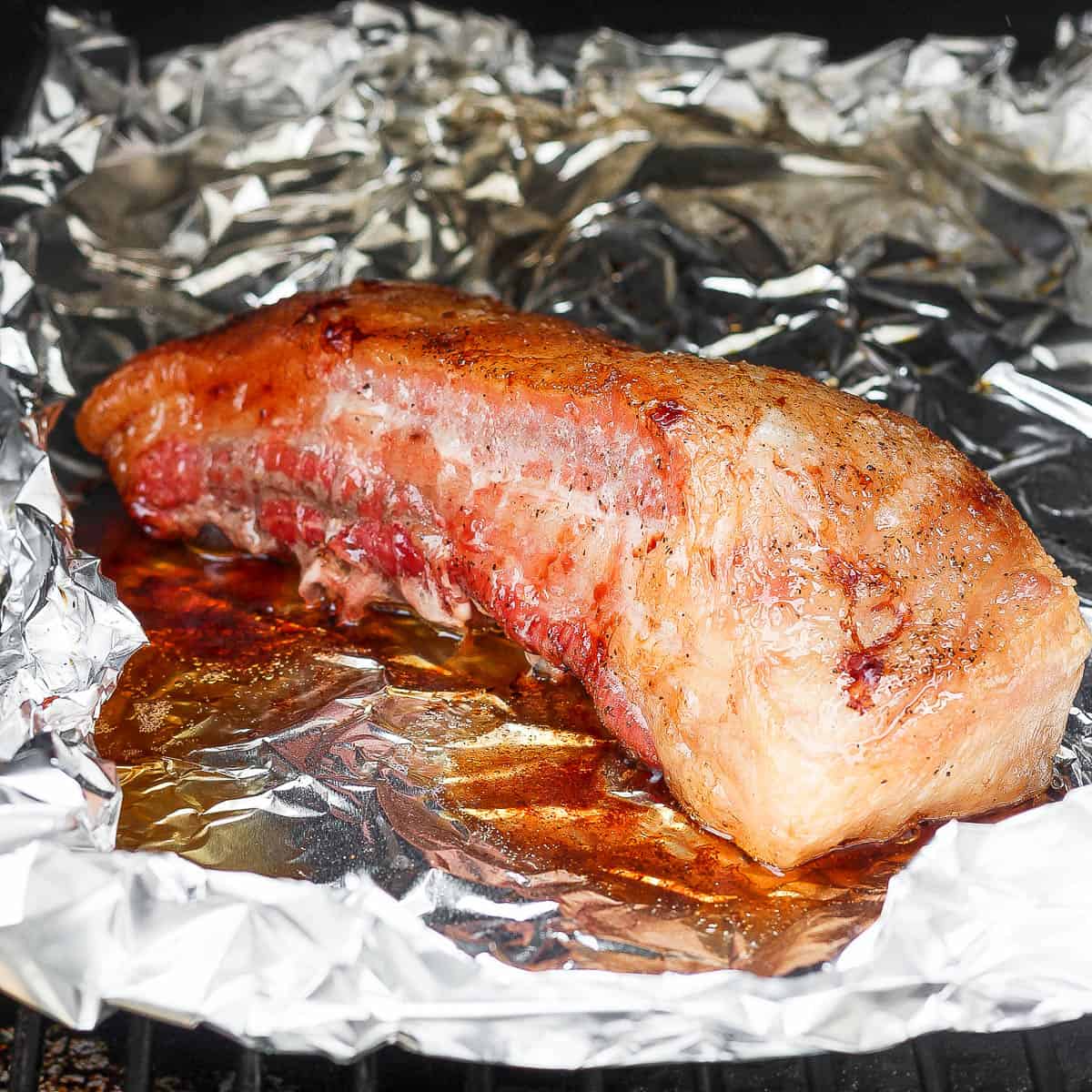 Smoked Pork Belly
Smoked Pork Belly is an absolutely decadent recipe that we adore! Perfect for using in ramen, tacos or to just enjoy plain! Cannot wait for you all to try this one!
Smoked Pork Chops
Smoked Pork Chops are such a fun addition to either your weeknight meal plan or weekend cookout! Super easy and that smokey flavor just pairs so well with the pork!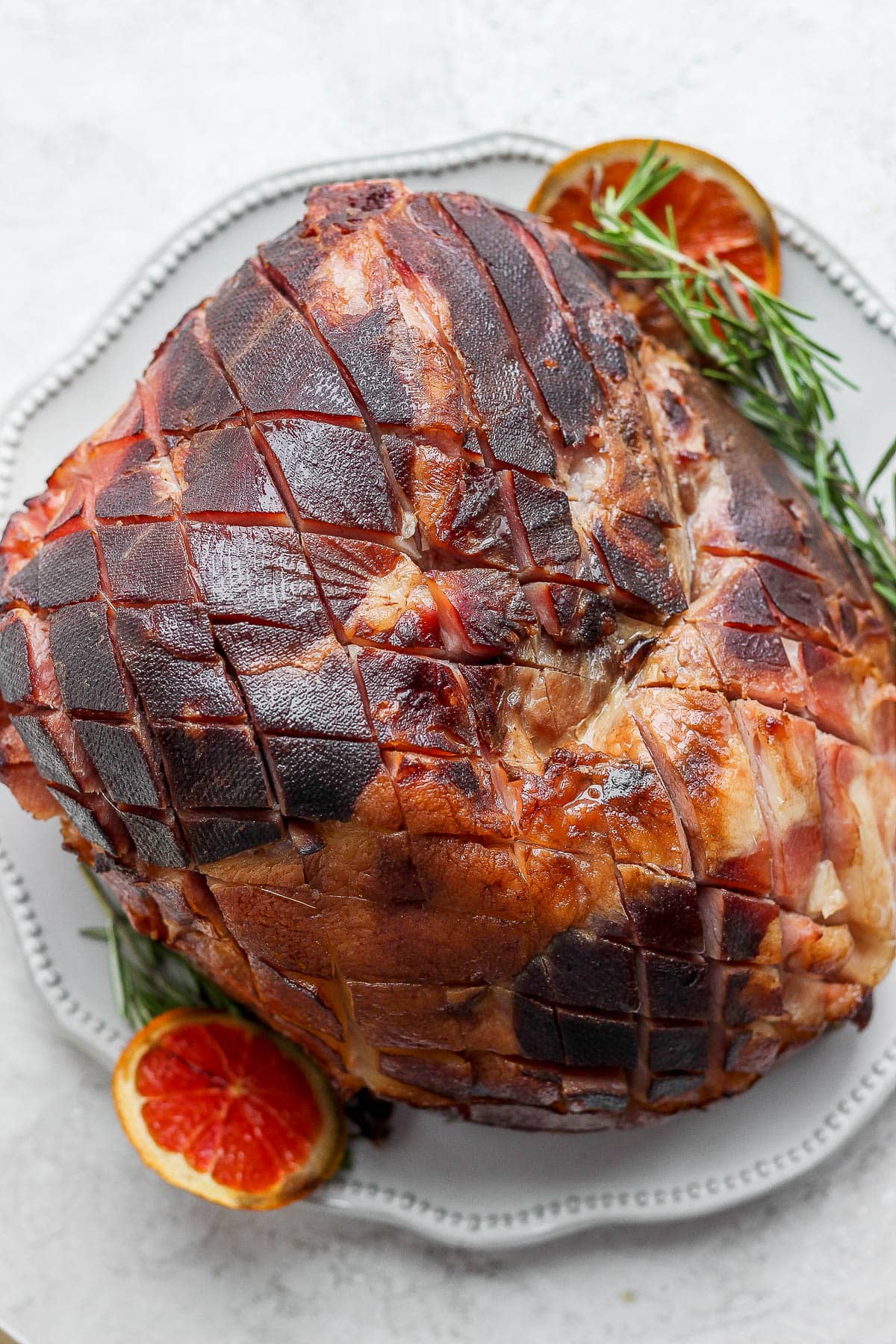 Double Smoked Ham
Double Smoked Ham is a great way to elevate your store-bought smoked ham into something even more special for your holiday celebration! Easy to make, simple instructions and such a delicious way to cook your holiday ham!
Smoked Pork Tenderloin (dry rub + marinade)
Smoked Pork Tenderloin is the perfect summer recipe! Made with a delicious dry rub + marinade the flavor is just amazing, especially when paired with the lovely smokiness. Fire up those smokers!
Looking for the perfect dry rub or marinade to go with your favorite pork recipe
Many of the recipes above include dry rub and marinade options, but if you are looking for more options we have you covered. On the blog you can find a ton of delicious options for any cut of meat, check them out here!
Best Recipes That Use Pulled Pork (Leftover Pork)
You have smoked your Traeger smoked pulled pork, now what? There are so many great ways to enjoy it! You can either keep it simple with our homemade bbq sauce or use it to make Pulled Pork Sandwiches, Nachos, a Salad, or Tacos.