Follow our simple step-by-step tutorial on How To Make Eggs Benedict, one of our all-time favorite breakfast recipes! It's a classic American breakfast that always includes warm Canadian bacon, poached eggs, and creamy hollandaise sauce, all on top of an english muffin that is toasted to golden brown!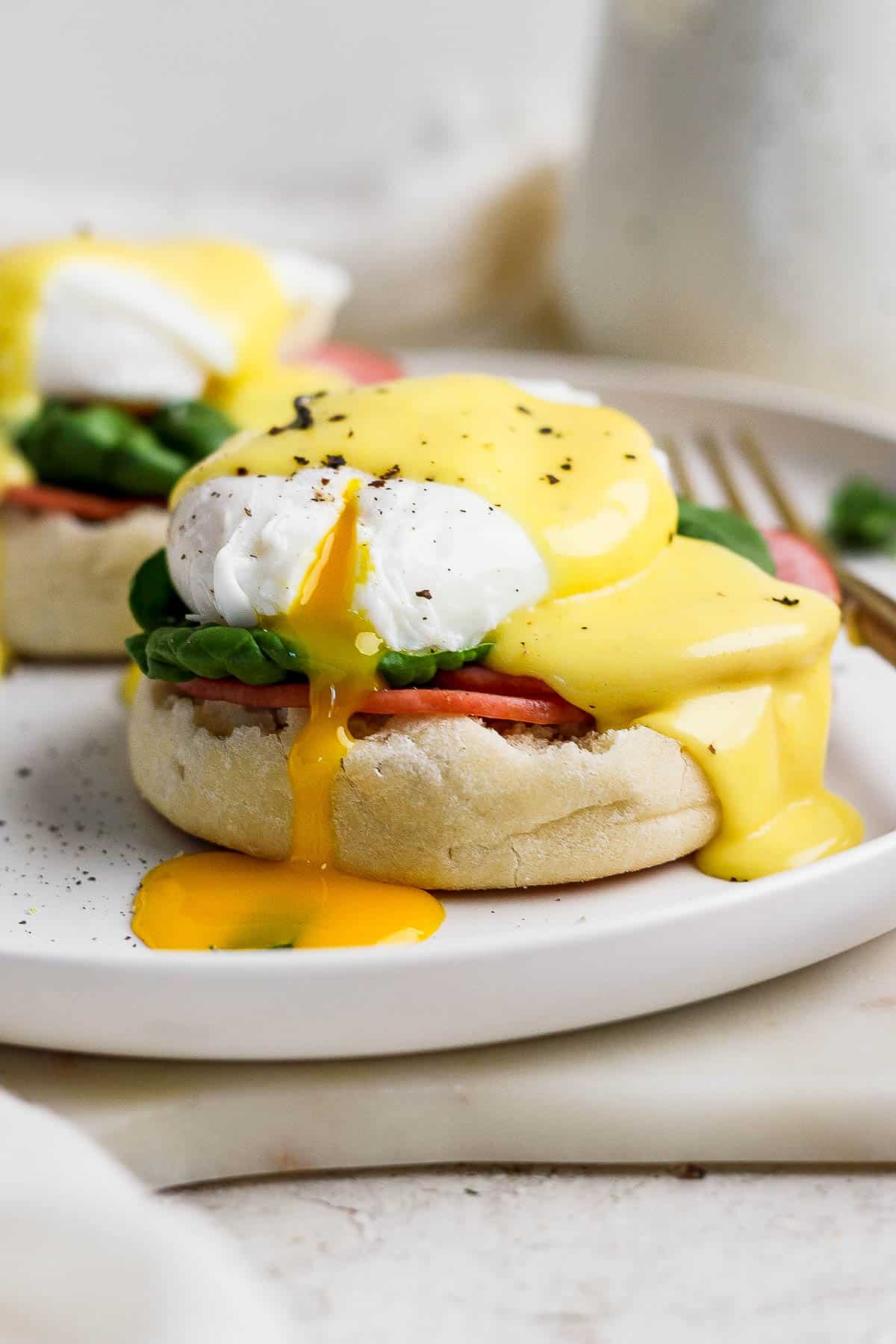 How To Make Eggs Benedict
To start making the perfect eggs Benedict, you can gather all of the ingredients in the recipe card below.
Next, bring a medium skillet to a medium heat and cook the Canadian bacon slices until they are warmed through. Set them aside on a plate until you are ready to assemble.
Now it is time to whisk up the hollandaise sauce in a double boiler. This step doesn't require a lot of time but it does need your undivided attention, especially if you are making a homemade version. Keep this warm on the stove until you are ready to serve. If it starts to thicken a little bit, you can add a splash of hot water to thin it out.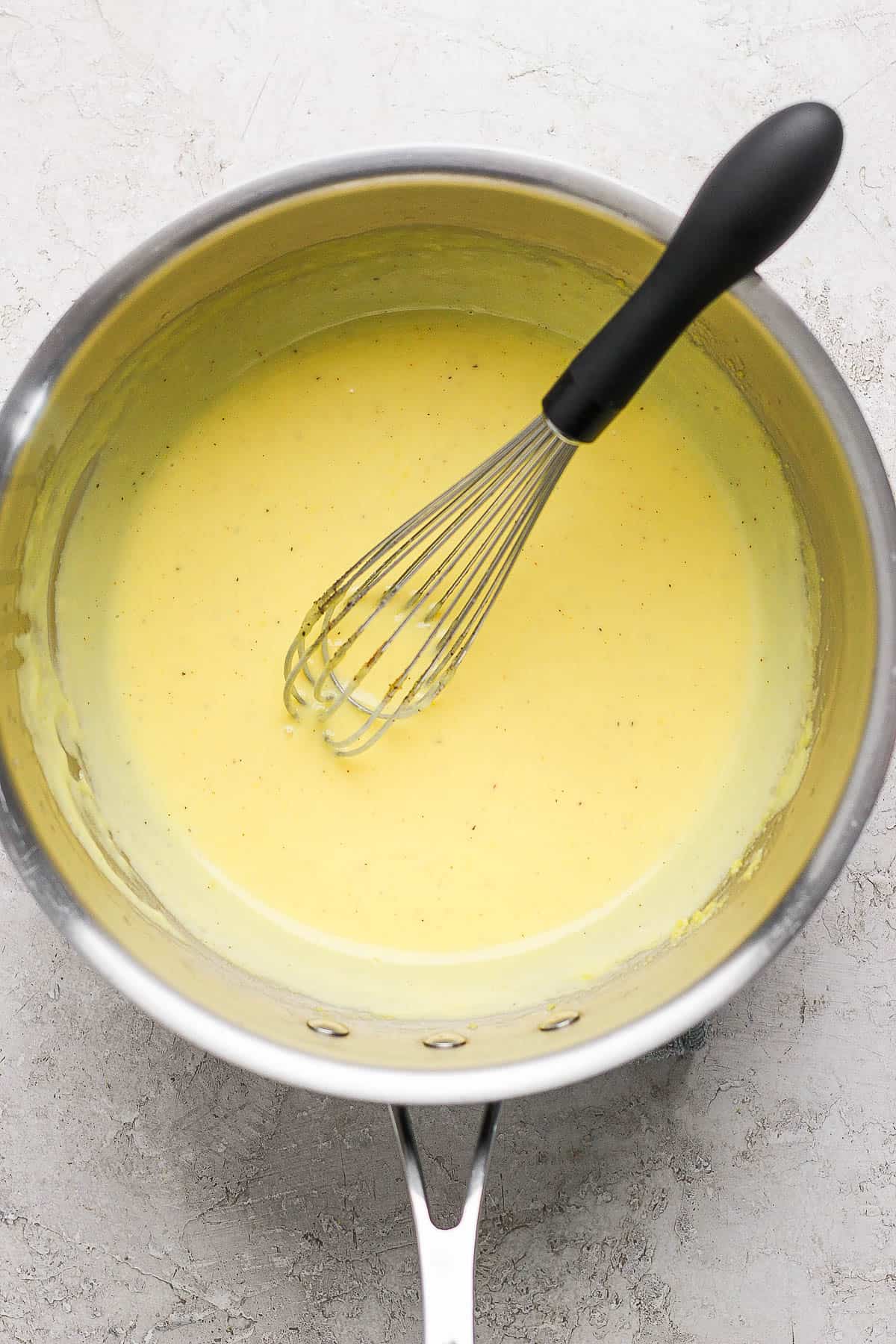 Ok, time to poach the eggs! Simply crack one egg at a time into a glass measuring cup and slowly submerge it into simmering water (not quite boiling) until the egg whites start to cook. Gradually slip egg into the pot of water to cook for about 3-4 minutes.
Once the egg is cooked to your liking you can remove it with a slotted spoon to prevent excess water from coming with the egg.
Finally, it is time to assemble! Start with half an english muffin on the bottom, place a slice of Canadian bacon on top, then the fresh spinach, and a perfectly poached egg.
Pour as much or as little hollandaise sauce on top, we highly encourage a very generous pour! Option to season with a pinch of salt or fresh ground black pepper.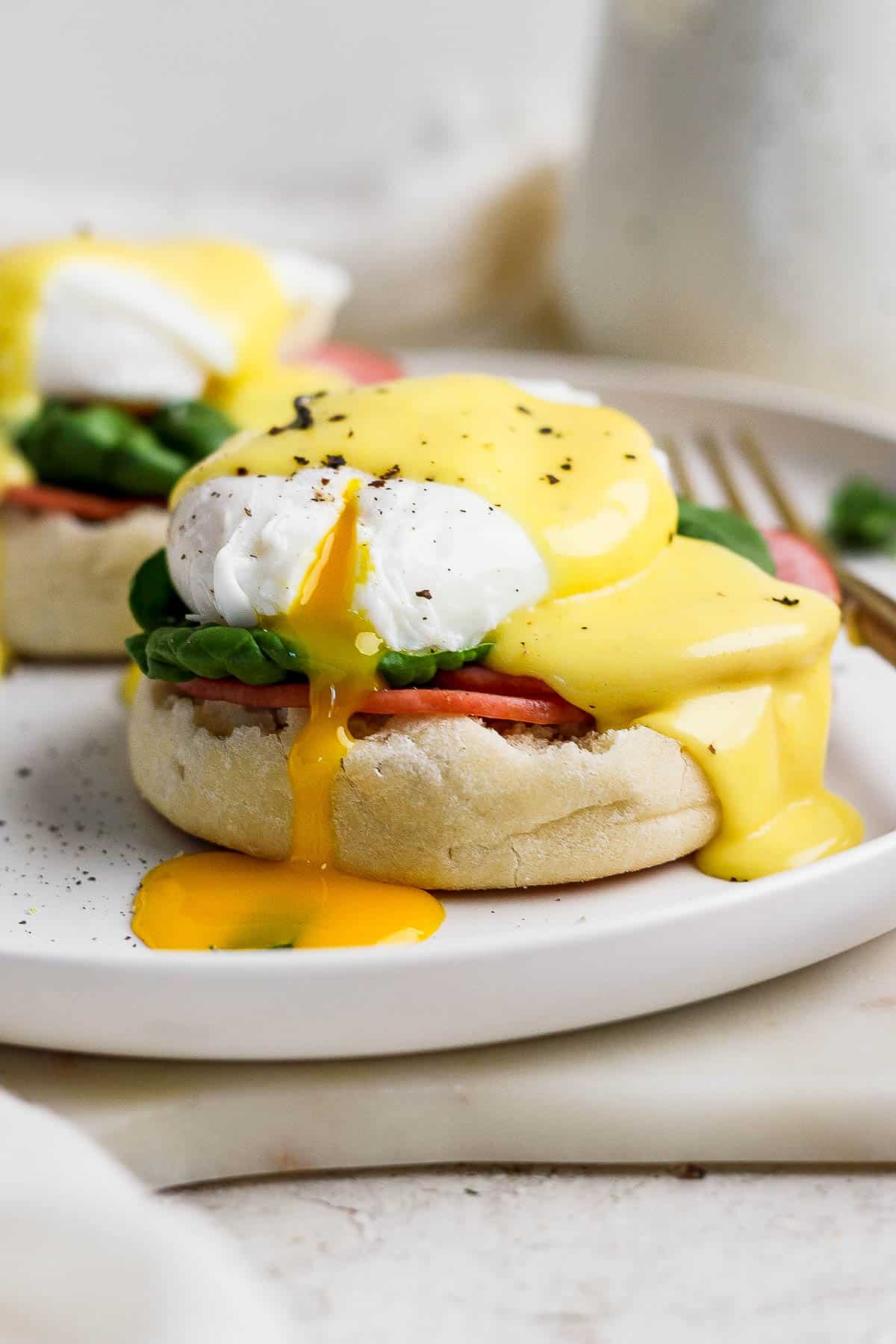 Print