Weekly Meal Plan #5 – a weeks worth of healthy, Whole30 meal options for you!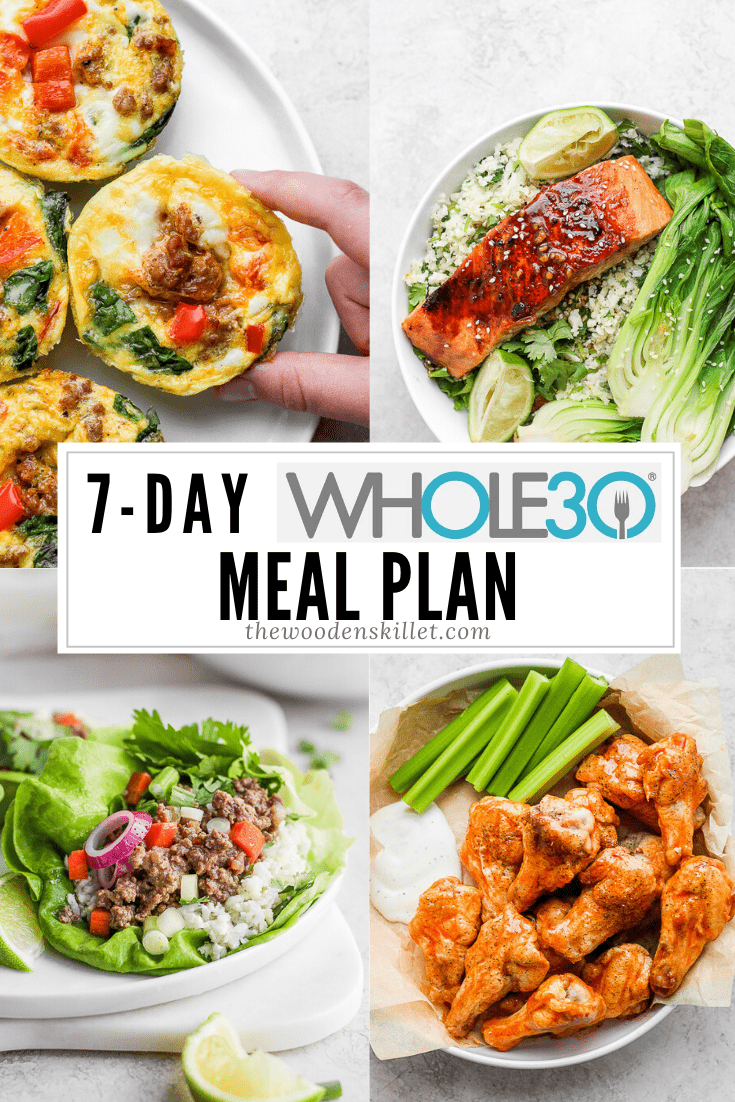 Another Whole30 weekly meal plan to help inspire you!
Weekly Meal Plan #5
Here is another Whole30 meal plan for you guys! I hope you find it helpful! A few things to note, if you find yourself needing a snack I have a round-up of 20+ Whole30 Compliant Snacks for you to choose from! Also, feel to just use this for inspiration or follow it to a "T" – whatever works best for you!
Other Whole30 Meal Plans:
Weekly Meal Plan #5
Monday
Breakfast: Scrambled eggs, salsa, avocado and compliant sausages (Jones Dairy Farms makes great Whole30 compliant sausages)
Lunch: Salad with Chicken, hard-boiled egg, carrots, sunflower seeds, olive and mushrooms. Dressing ranch or compliant french (or both)
Dinner: Slow Cooker Short Rib Ragu + Zoodles
Tuesday
Breakfast: Healthy Sausage + Veggie Egg Cups (make extra for the week)
Lunch: Tuna Salad + celery
Wednesday
Breakfast: Apple Stuffed Sweet Potato
Lunch: Leftover Slow Cooker Ragu (with zoodles or spaghetti squash or just plain)
Dinner: Instant Pot Turkey Chili
Thursday
Breakfast: Leftover Egg Cups Sweet potato toast + avocado and poached egg
Lunch: Easy Lettuce Sandwich
Dinner: Easy Beef Lettuce Wraps
Friday
Breakfast: Sweet potato toast + avocado and poached egg
Lunch: Leftover Turkey Chili
Dinner: Buffalo Chicken Wings
Saturday
Breakfast: Sausage + Mushroom Frittata
Lunch: Shrimp/Chicken Caesar Salad
Dinner: Instant Pot Ribs + Simple Steamed Green Beans + Herby Potatoes
Sunday
Breakfast: American Fries + Fried Egg + Roasted Broccolini
Lunch: Chipotle – their pork is compliant and recently they have a compliant chicken! Get with lettuce, pico de Gallo and guacamole! (or make a homemade chipotle bowl with cauliflower rice, guacamole, pico de gallo, lettuce, grilled steak or chicken) So nice to take a break from dishes!
Dinner: Sunday Roasted Chicken Soup
Here is a round-up of 15+ Throw Together Meals that you can also mix in as well if you are really pressed for time!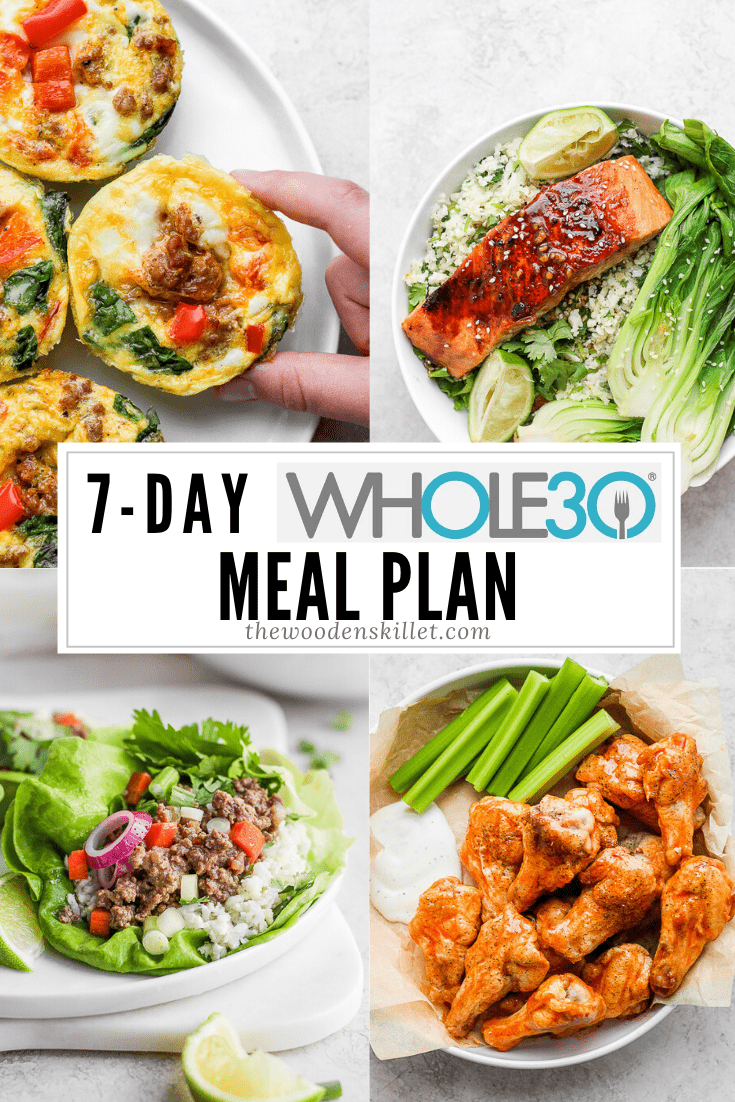 Don't forget to check out my Instagram account – Or give me a follow on Facebook or see what I am pinning on Pinterest!
Love,
E