Quick and Healthy Meals – (Whole30/Paleo/Dairy-Free) – a list of your go-to meals when you don't have a lot of time and just need to throw something together!
For those nights when you don't have time, but still want to get something healthy on the table!
Quick and Healthy Meals
We all have busy lives, believe me I know! For seven years I was a full-time lawyer with kids and a house to maintain (I now work from home running my own business! But I am still scrambling for dinner some days!). I know what it is like to have those nights when you literally have 15 minutes to get something on the table! Trying to keep things healthy when time is of the essence is definitely hard! So I have put together a list of 20+ Quick and Healthy Meals that take minimal effort (some take 10 minutes, I promise!) to help you when you just don't know what to make!
Adding in one of these to ANY of the meals below will make life a little easier that day and you are getting SO many good ingredients added into your meal!!! They seriously are a life-saver!
My favorites: Avocado Kale with Collagen, Cucumber Avocado, Coconut Mint with Collagen and Pumpkin Spice with Collagen (when in-season). Their shots are all amazing too!! (FYI the Kale Avocado was actually developed in collaboration WITH the Whole30 team! No wonder its my favorite!)
Easy Whole30 Recipes
All of these recipes are Whole30 compliant and paleo-friendly! That doesn't mean you have to be on a Whole30 to enjoy them though! That just means they are full REAL FOOD ingredients!!! Definitely refer back to this list when you are making your weekly meal plan! I've listed out whole meal options – they are easy and approachable!
Compliant Hot Dogs (or Italian sausage) + compliant ketchup + apple slices + sweet potato sticks
Lettuce Sandwich or wrap + Strawberries
Tuna Salad + carrots + grapes + Kale Avocado with Collagen Veggie Drink
Sauteed Chicken Thighs + Mustard Mayo + Roasted Broccolini + Baked Potato. For mustard mayo simply combine approx. 1/4 cup mayo with 1 Tablespoon yellow mustard; perfect dipping sauce for the chicken!
Steak: grilled or pan-fried (leftovers work too!)
Shredded Chicken Taco Salad : Make shredded chicken and mix with taco seasoning. Toss on some lettuce and add in whatever you have with it (olives, salsa, guacamole or Whole30 compliant sour cream).
Grill Night: grill a protein – So easy and very little clean-up!
Salmon or Tilapia pan-fried: cook fish in ghee and season with salt and pepper! Add in some carrots or pan-fried potatoes!
Breakfast for dinner: eggs (scrambled, veggie omelet, fried) + compliant bacon
Roasted Veggies + Poached Egg: throw whatever veggies you have on a baking sheet and then toss a fried egg on top!
Chicken Caesar Salad or Shrimp Caesar Salad : sautéed some chicken thighs or shrimp in a skillet with ghee, salt and pepper. Toss with lettuce and your favorite compliant caesar dressing!
Leftover Salad/Protein Salad: Use any leftover protein (I have even used a grilled Italian sausage) and toss it in a bed of lettuce with your favorite compliant dressing!
Taco Stuffed Peppers: ground some meat in a pan in some olive oil, salt and pepper (taco seasoning works too!). Use any additional seasonings you want! Stuff a bell pepper (you can roast or grill beforehand) with the meat and top with a fun sauce or some salsa!
Rotisserie Chicken or roasted chicken at home: snag a compliant rotisserie chicken on you way home from work and serve it with a baked potato or sweet potato.
Pork shoulder in slow cooker: have that pork shoulder cook all day in your slow cooker and eat with your favorite compliant BBQ sauce.
Spaghetti Squash + Ground Meat + Spaghetti Sauce: bonus points if you prepped some spaghetti squash ahead of time (IP works!).
Skillet Scramble – ground meat, cubed potatoes, veggies and seasoning in skillet.
Wings tossed in pre-made sauce: Bake wings, seasoned with salt and pepper, and toss in some compliant Buffalo Sauce!
Marinated Chicken (pre-made marinade): marinate some chicken (there are so many pre-made marinades these days!) and grill or cook in a pan (boneless chicken thighs are my favorite because they cook so quickly and taste amazing!).
Beef Tips seasoned with salt and pepper, cooked in ghee with mushrooms and broccoli.
Stuffed sweet potato: Take some ground meat and toss in taco seasoning or any sauce of your choosing! Stuff a baked sweet potato too!
Snacky Dinner (my kids' favorite): compliant deli meat, carrot sticks, compliant applesauce.
Instant Pot + Slow Cooker Salsa Verde Chicken – serve over cauliflower rice with some guacamole!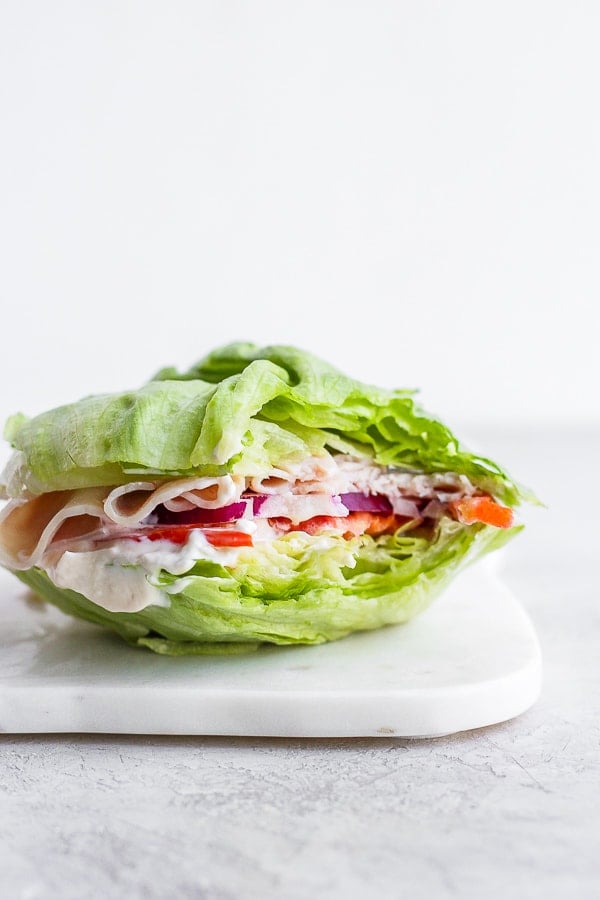 Hope you guys find it helpful!!!
Other recipes you might like:
Don't forget to check out my Instagram account – Or give me a follow on Facebook or see what I am pinning on Pinterest!